Names are of great significance to people as they give the bearer a form of identity. For this reason, people tend to attach so much value to names because people tend to associate your life and actions with the name you bear. This explains why a lot is taken into consideration before a child is named. The Tswana people of South Africa are also not left out when it comes to attaching great significance to the names people bear. Their culture agrees with the general norm that what a child is called eventually becomes the identity of the child.
100 Unique Tswana Names For Boys and Girls and Their Meanings
All names are beautiful and convey different meanings. However, parents decide what names they deem suitable for their child. Their decisions are often informed by the emotions surrounding the pregnancy and arrival of their precious one. Here is a list of selected 100 unique Tswana names for boys and girls.
50 Tswana Names for Boys
1. Alebakwe
Meaning: Let us praise the name of the lord (God)
2. Anterea
Meaning: This is the Tswana version of Andrew (as in the bible)
3. Aobakwe
Meaning: Praise Him or Praise God
4. Atasaone
Meaning: God's hand is involved
5. Babusi
Meaning: Leader or leadership. It is suitable for a male child born into a leadership role.
6. Baboloki
Meaning: Our savior
7. Baitumetse
Meaning: They are happy, content, or fulfilled
8. Bapaki
Meaning: Those who give testimony or bearers of good news
9. Boatametse
Meaning: His (God's) kingdom drew near. Resonates with the line 'Thy kingdom come' from the popular Christian prayer, 'The Lord's Prayer'.
10. Boikaego
Meaning: Someone to lean on or a dependable person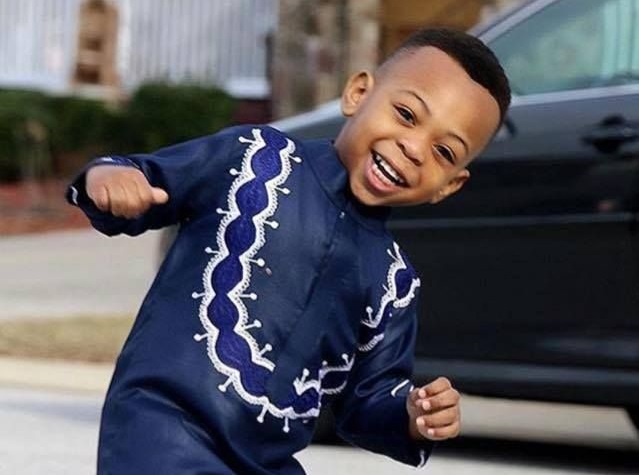 11. Daniele
Meaning: God is my Judge or it can also be referred to as the Tswana version of the bible name Daniel
12. Fenyang
Meaning: Victory
13. Goafenngwe
Meaning: He cannot be defeated or God cannot be defeated
14. Goatsemodime
Meaning: God knows everything
15. Godiraone
Meaning: It is God who does all things
16. Gofaone
Meaning: It is God who gives
17. Goitsemodomo
Meaning: God knows our heart desires
18. Kagiso
Meaning: Peace
19. Katlego
Meaning: Success or Greatness
20. Kefilwe
Meaning: I was given a gift
21. Kealeboga
Meaning: Thank you
22. Keatlile
Meaning: I have increased in number or status
23. Kebitsemang
Meaning: Whom shall I call?
24. Mmoloki
Meaning: A savior
25. Mmusi
Meaning: Governor or leader
26. Moagi
Meaning: A Builder
27. Modise
Meaning: Herder, that is, one who looks after animals.
28. Moeng
Meaning: Guest or visitor
29. Mogapi
Meaning: One who confiscates or takes over
30. Mogorosi
Meaning: One who brings animals into the kraal in the evening
31. Mogotsi
Meaning: The builder of fire
32. Mokgosi
Meaning: A loud call for help in a time of difficulty
33. Molatlhegi
Meaning: The lost one, a prodigal one
34. Molefe
Meaning: Pay damages for her. This name may be given in a situation where the father of the child has not paid damages for the child's mother or married her.
35. Molefi
Meaning: One who pays damages to another
36. Motlalepula
Meaning: One who brings rain
37. Motswane
Meaning: Good thing or Good one
38. Odirile
Meaning: He has done it or God has done it
39. Oesi
Meaning: God is the only one or simply, He is the only one
40. Olorato
Meaning: Loving
41. Omphile
Meaning: God-given gift
42. Onkemetse
Meaning: He is representing me
43. Omphemetse
Meaning: God has protected me
44. Onkgopotse
Meaning: I have been remembered
45. Orefile
Meaning: He has given us
46. Tau
Meaning: Lion
47. Thabo
Meaning: Joy
48. Thato
Meaning: Will power
49. Tshepo
Meaning: Trust
50. Botsile
Meaning: His Kingdom has come or God's Kingdom has come
50 Tswana Names for Girls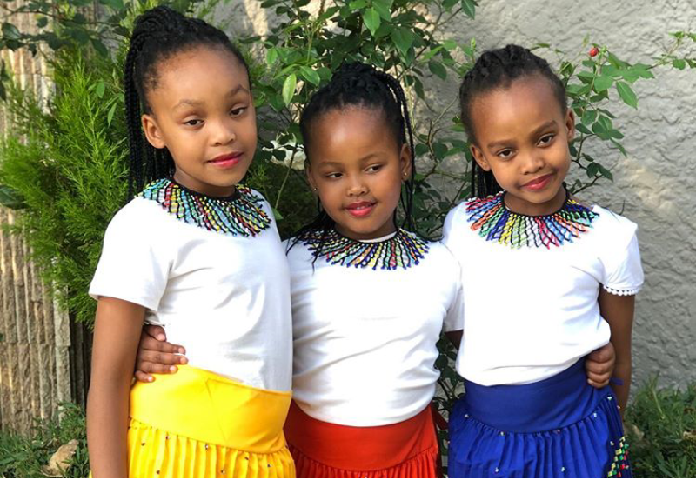 1. Anele
Meaning: It is enough, sufficient, or adequate. This name is usually given to last-born female children in a family.
2. Baakantse
Meaning: What they thought did not come to pass.
3. Babedi
Meaning: Two people. Ideal for twins.
4. Badiri
Meaning: Workers or producers.
5. Badumedi
Meaning: Believe or do not lose faith or hope.
6. Bankatametse
Meaning: They are close to me. Often to show familial relationships.
7. Banyatsang
Meaning: Why do they doubt or not have faith?
8. Baone
Meaning: Rare, unique, or special.
9. Bapaletswe
Meaning: They have failed. This name is usually given to commemorate a victory over an enemy or situation.
10. Bontle
Meaning: Beautiful.
11. Dineo
Meaning: This popular Tswana name means gift.
12. Diphimotswe
Meaning: My tears have been wiped.
13. Gadifele
Meaning: Things do not end.
14. Galaletsang
Meaning: To glorify.
15. Galeboe
Meaning: Be careful with what you say to people because you cannot take them back.
16. Gaodithong
Meaning: He (ie God) does not shy away from our problems.
17. Gaolefufa
Meaning: God is not jealous.
18. Gaongalelwe
Meaning: You can't be angry with God.
19. Gogontlejang
Meaning: She is beautiful.
20. Joalane
Meaning: This name has its origin from the word 'Joala' which means "Alcohol" and it suggests that the mother of the child drank a lot of alcohol while pregnant.
21. Keatlaretse
Meaning: To receive with open hands. This name has cultural significance and it is usually used as a sign of respect.
22. Kebarutile
Meaning: I have taught them.
23. Kebasadi
Meaning: These are women. This name is ideal for twin girls or to reference the achievements of women within the family or clan.
24. Kedumetse
Meaning: I have agreed.
25. Kefentse
Meaning: I have won or victory.
26. Kehumile
Meaning: I am very rich.
27. Keitumetse
Meaning: I am happy or it can also be used to express gratitude and in this case, the meaning will be, I am thankful.
28. Kelebileone
Meaning: I am watching God.
29. Kelefetswe
Meaning: They have done it for me.
30. Lethonogolo
Meaning: Blessing or Lucky.
31. Lesego
Meaning: Luck.
32. Lorato/Lerato
Meaning: Love.
33. Lesedi
Meaning: Light.
34. Masego
Meaning: Blessings.
35. Mogau
Meaning: Grace.
36. Montsho
Meaning: Black.
37. Mosetsanagape
Meaning: A girl again. This name is given when there are recurring baby girls especially if the family desire male children.
38. Mpho
Meaning: Gift.
39. Onalena
Meaning: He has protected me.
40. Ontlametse
Meaning: God has protected me.
41. Omphile
Meaning: God provided for me.
42. Akanyang
Meaning: Think about it or simply think. This name comes in handy when a child comes at a time when a serious decision needs to be made
43. Onkgolotse
Meaning: God has relieved me.
44. Lesedilaone
Meaning: God's light.
45. Oweditse
Meaning: She has completed her job.
46. Pelonomi
Meaning: Noble heart
47. Pelontle
Meaning: Beautiful Heart
48. Puleng
Meaning: Born of rain
49. Rehana
Meaning: We are here
50. Seithati
Meaning: The one who loves herself
Popular Tswana Unisex Names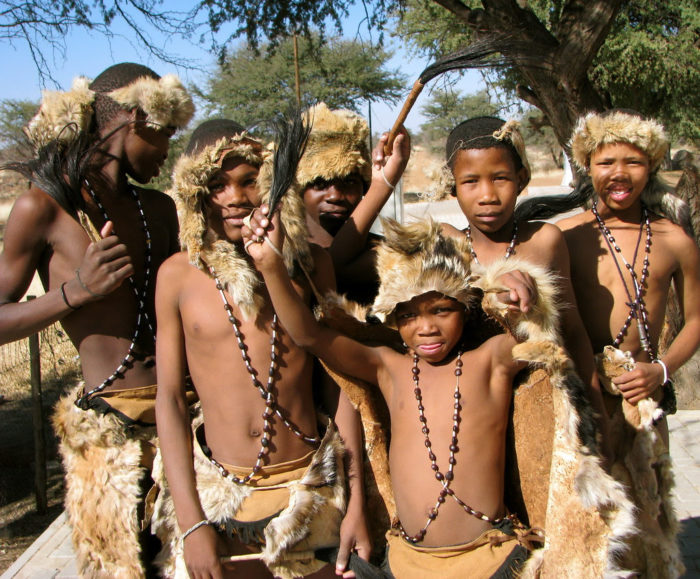 1. Amogelang
Meaning: To receive, welcome, or accept what you have been given. This could mean accepting the child or a certain situation.
2. Atang
Meaning: Increase, multiply, or enlargement.
3. Atarelang
Meaning: Receive with cupped hands or receive in abundance.
4. Baaitse
Meaning: They know the truth or they know the situation.
5. Baakanyang
Meaning: To mend or repair what is broken.
6. Bakang
Meaning: Praise.
7. Boitumelo
Meaning: Joy
8. Ipeleng/ Itumela
Meaning: Be happy or happiness
9. Kagiso
Meaning: Peace of mind.
10. Kakanyo
Meaning: To think.
11. Karabo
Meaning: Answer.
12. Katlego
Meaning: Success, prosperity.
13. Kefilwe
Meaning: I was given.
14. Kelebogile
Meaning: I am thankful, to be thankful, or to give thanks.
15. Kegomoditswe
Meaning: I have been comforted.
16. Lebogang
Meaning: Be thankful for what you have.
Popular Tswana Clan Names and Their Meanings
Like the names of individuals, the major Tswana clans are also given names that depict the unique nature of a clan. Here is a list of Tswana clan names and their meanings.
Note: The 'bo' or 'ba' prefix in the clan names mean 'people'
1. Bafokeng
Meaning: People of the dew or grass. The clan is also referred to as The Royal Bafokeng Nation.
2. Bakwena
Meaning: Those who venerate the crocodile.
3. Balete
Meaning: The actual meaning of the Balete clan/tribe is not available. As of name, it is simply a name associated with this unique Tswana clan.
4. Bangwato
Meaning: The literal meaning of this clan is also not known. However, even though the meaning of the clan is not certain, it produced the first president of Botswana, Seretse Khama – this had earned them a lot of popularity over the years.
5. BaNgwaketse
Meaning: There is no specific meaning attached to the clan's name and so they are simply referred to as the 'People of Ngwaketse'.
6. Barolong
Meaning: People of the Rolong tribe is the literal meaning that has been given to this clan since their name has no specific meaning.
7. Bataung
Meaning: Lion's den
8. Batlhaping
Meaning: Those with an affinity for fish.
9. Batlôkwa
Meaning: People of Tlôkwa.
10. Bakgatla
Meaning: No specific meaning has been linked to Bakgatla but the clan remains notable as one of the 8 principal Tswana clans.
Notable People With Tswana Names
1. Tshepo
Meaning: Tshepo sometimes spelled Tsepo, is a popular Tswana/Sesotho name. It means 'Hope' and is derived from 'tshepa' which can signify 'Trust'. The name is unisex and many distinguished sons and daughters of the Tswana/Setswana tribe go by it. More so, the name Tshepo is so popular that it is a moniker for the clothing label, Tshepo Jeans. Some popular persons that go by the name are:
Tshepo Gumede: He is a South African professional footballer and plays for the AmaZulu club as a defender.
Tshepo Mangena: Notable as a former South African cricketer who was a left-handed batsman, right-arm medium-fast bowler, and wicket-keeper for Limpopo.
Tshepo Motsepe: She is the current First Lady of South Africa and a notable physician as well as a businesswoman.
2. Lebogang
Meaning: Lebogang/Lebohang is another beautiful Tswana name that ticks with famous people. The name means "gratitude" or "be thankful". For a pet name, Lebogangs are often called Lebo. Some notable real-life Lebogangs are:
Lebogang Mashile: The stunning lady is a South African actor, writer, and performance poet. She appeared in Terry George's 2004 film Hotel Rwanda.
Lebogang Shange: He is notable as a South African race walker and had emerged 4th place in the 2017 World Championship.
3. Karabo
Meaning: The name Karabo means 'Answer' and is suitable for boys and girls alike. Here are some famous personalities that go by the name:
Anna Karabo Mots'oeneng: Now Queen 'Masenate Mohato Seeiso by marriage, she is Lesotho's queen consort and the wife of King Letsie III of Lesotho. Anna Karabo is best known for using her position as queen to advocate for causes close to her heart, especially projects related to HIV/AIDS.
4. Katlego
Meaning: Katlego is a unique unisex name that literally translates to 'Success' or 'Extreme Wealth'. Here are some public figures named Katlego:
Katlego Mphela: He is a South African professional soccer player who has played for the Arcadia Shepherds F.C., Orlando Pirates, Jomo Cosmos F.C., RC Strasbourg Alsace, Stade de Reims, SuperSport United F.C, Mamelodi Sundowns F.C., Kaizer Chiefs F.C, South Africa national under-23 football team, and the national football team.
Katlego Maboe: He is a notable South African media personality, songwriter, singer, TV presenter, and accountant. He won the South African Film and Television Awards in 2015 and 2016.
5. Itumeleng
Meaning: Itumeleng is a name with a very deep meaning. Although it literally means 'Joy', it is believed that the meaning the name holds cannot be described in one word. Some popular personalities are named Itumeleng.
Itumeleng Isaac Khune: He is a South African professional soccer player who currently plays as a goalkeeper for Kaizer Chiefs football club in the Premier Soccer League and the South African national team. More so, he is the captain of both teams.
The Significance of Names Among Tswana People
South Africa is a multi-faceted nation with diverse peoples and cultures. Each tribe has its own unique lifestyle and sometimes a distinct language. Tswana is one such tribe and beyond South Africa, they are dominant in Botswana. This tribe has recorded tremendous growth over the years and as of now, approximately 8.2 million people speak Tswana.
A distinct feature of this tribe is the importance its people place on their customs and when it comes to naming a child among the Tswana people. There are many factors that are considered before the task is carried out. These include the situations surrounding the birth of the child, events within the family, but top on the list are cultural and traditional beliefs. A child can be given the Tswana name Kagiso which means 'Peace' – such a child is born at a time when there is a crisis within the family or the family has just emerged from an overwhelming situation. However, parents sometimes pick a name that reflects their future aspirations or what they wish for their child or children.