There are many 9mobile tariff plans customers can select from, whether you are a heavy data user or someone who needs a good plan for data. These plans come for both prepaid and postpaid subscribers, although the conditions are different for the two-division of subscribers. Apart from boasting abundant tariff plans on the network, 9mobile makes it very easy for subscribers to migrate from one plan to the other if you need to. Each package has different charges for calls and browsing.
All Active 9mobile Tariff Plans For Prepaid Customers
Moreflex Plus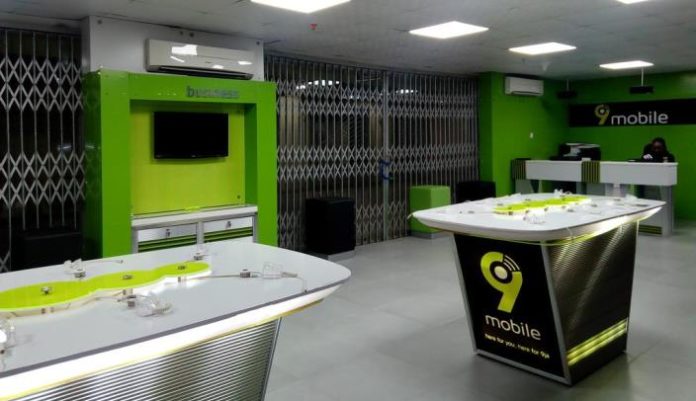 This is a plan that is designed for 9mobile subscribers who may prefer using bundles for data, voice call, SMS, and pay as you go browsing.
The package is kitted with different bundle options such as the Moreflex plus 500, Moreflex plus 1000, and Moreflex plus 2000. All the bundles have airtime that can be used for voice calls locally and internationally, as well as SMS and PAYG browsing. They also have different validity periods, browsing data, and come at different prices.
While Moreflex Plus 500 gives you 500MB worth of data and N1000 airtime for 7 days at N500, Moreflex Plus 1000 offers you 1.5GB data and airtime worth N2000 with a 14-day validity at N1000. Moreflex 2000 comes with a validity of 30 days, airtime of N4000, and 3GB data for a fee of N2000.
It is important to note that if you are not using the bundle, you will be left on Moreflex tariff.
Pros
It's a complete bundle package with airtime for calls, browsing, and SMS, as well as data.
It is very easy to opt-in and out.
Cons
Very high call rates of 45k/sec on/off-net
Migration to Moreflex Plus
Simply dial *320# to opt-in
Moreflex plus 500 *320*1*1#
For Moreflex plus 1000, dial *320*1*2#
For Moreflex plus 2000, dial *320*1*3#
Moreflex
Just like the Moreflex Plus, this plan comes with various bundles for subscribers in the form of airtime, data, and SMS. It has more flexibility and variety with many bundles from which you can select.
Depending on the Moreflex bundle you buy, you can get up to 300% or more in bonuses, all of which have different validity periods. Another interesting thing about this is that it comes with free incoming calls when roaming after you must have recharged up to ₦5,000 within a month. Looking at the billing under this tariff plan, on/off-net calls are charged at 40k/sec while SMS is at ₦4. MMS costs ₦100 while pay-as-you-go data is billed at 0.002k per kilobyte. This is applicable to all the bundles.
Here are the different Moreflex bundles available:
Moreflex 500: This gives you ₦1500 value at the cost of ₦500 which is valid for 7 days. The activation code for this bundle is *344*500#.
Moreflex 1000: This bundle costs ₦1000 and it offers a value of ₦3000 with a validity of 14 days. Kindly dial *344*1000# to activate the bundle.
Moreflex 2000: Offering a value of ₦5000, this bundle costs ₦2000 and it is valid for 30 days. To activate the bundle, kindly dial *344*2000#.
Moreflex 5000: This gives you a ₦12500 value for the ₦5000 cost of the bundle with a validity of 30 days. Dial *344*5000# to activate the bundle.
Moreflex 10000: With ₦10000, 9mobile gives you a ₦32500 value when you buy this bundle and it promises a validity of 30 days. The activation code of the bundle is *344*10000#.
Moreflex 20000: At the top of the pack is this bundle for those who may be described as heavy data users. With it, you get a ₦62500 value when you purchase the bundle with ₦20000. Like most others, it is valid for 30 days. Kindly dial *344*20000# to activate the bundle.
Pros
There are many bundles available for you to go with.
Bundles are kitted with airtime for calls, SMS, and pay-as-you-go data for browsing.
You get overwhelming bonuses.
Cons
The charges may be on the very high side for many, considering both on-net and off-net calls are charged at 40k/sec.
It doesn't have a dedicated data bundle.
How to migrate to Moreflex
To migrate to the plan, dial *344*Amount#.
Dial *232# to check your balance.
To opt-out, simply dial *344*0#. Note, however, that when you opt-out without migrating to another tariff plan, you will be placed on the default Moreflex tariff.
Morecliq
For those who are looking to get as much bonus as possible on all their recharges, this may be the best bet. Morecliq is kitted with many freebies if you want to make more calls, but it is not on all the bonuses that you get data.
It allows for subscribers to select between a bonus of 250% on every recharge of ₦100 and above, a bonus of 350% on every recharge of ₦100 & above, or you can choose to go with a 100% data bonus on selected data plans purchased (100MB-500MB).
If you are selecting the data bonus, keep in mind that while you can use your main data at any time, it is only from 11:00 PM to 4:59 AM that you can use the bonus data daily. The validity of the airtime bonuses is only three days. More so, your bonus is split into 50:50 for on-net and off-net calls if you are getting a 250% bonus while if you are getting a 350% bonus, it will only be useful for on-net calls.
For calls, you get charged 40 Kobo per second from your 250% bonus account and 50 Kobo per second for calls from your 350% bonus account.
Pros
It comes with generous bonuses.
You can subscribe to the cheap social plans that comes with this tariff plan.
With N700, you can get 1GB of data for free browsing each night from Mondays to Sundays.
Cons
The tariff charges very high on calls.
How to Migrate to Morecliq
You can simply dial *244*1#
Moretalk
This tariff is a good one for someone who makes long calls with specific people, including family members, lovers, friends, or even business associates. This is because after you are charged 45 Kobo per second for the first call you make in a day, it drops to 25 Kobo per second for all the calls you will make for the rest of the day.
The package comes with some very interesting features, including You & Me which allows you to add 5 numbers that you can get ₦300 to call each week on recharge of up to ₦200 or get ₦100 if you recharge ₦100 for a week. Another feature is the receiver pays. With this, you can make calls even when you do not have airtime and it will be billed from the receiver of the call.
To use the You and Me feature, here are the steps to add your 5 9mobile numbers:
To add a number, dial *233*1*(9mobile number)#
To delete a number, dial *233*1*(9mobile number)#
To see your You & me list, dial *233#
Note: If you want your receiver to pay for the call, kindly dial 268 before the person's number before placing the call, i.e, 2680809123456789 and the receiver will be prompted that he or she is paying for the call to either accept or reject.
Pros
There are weekly freebies including 10 MB for ₦100.
A generous bonus for the 5 main numbers you have added.
It comes with features that have been certified good.
Cons
Call charges may be too high for someone who doesn't make many calls a day.
Cliqlite
Cliqlite is a different tariff altogether. The package supports learning in an easy way for your kids. 9mobile has come up with a learning App from this package for children from Pre-KG to primary 5, and from JSS1 to SS3.
When you download the app, your young ones can learn based on the school curriculum and things such as languages (Chinese, German, French, and Spanish among others). They also enjoy creative learning, including coding, graphic design, music and dance training. The App comes fitted with many games that improve learning.
With the plan, you get a bonus of 250% on every recharge, free weekly data, free access to 5 educational sites and 2 social sites, and birthday rewards. Another interesting thing with this plan is that you get a free SMS to any 9mobile line for any SMS that you are billed and for every 5 minutes call you receive from other networks, you get a free one-minute call. Finally, there is the credit sponsor service which is designed to allow subscribers have access.
For calls, you will be charged 25k/s to 9mobile lines and 30k/s to all other networks after an initial charge of 40K/s for your first call of the day. If you are calling other Cliqlite numbers, your charge drops to as low as 20K/s after the initial 40K/s.
This plan is a great one for children and young adults who are looking for a learning tool. Consequent to this, it has features that support parental control which makes it possible for parents and guardians to prevent their wards from accessing certain sites. More so, there is an option for whitelisting and blacklisting by dialing *256*1# if you want to whitelist or *257*1# for blacklist.
Pros
It's a friendly plan for the young ones.
Comes with parental control since it's designed with kids and young adults in mind.
There are many features that are friendly.
Freebies and bonuses.
Cons
The first call of the day that charges 40K/s for the first N25 call may be deemed expensive by some subscribers.
Migration
If you are a new subscriber, kindly dial 200 and then select option 5.
To migrate from other plans, kindly dial the USSD code, *244*10#.
Talkzone
The most recognized feature of this plan is that it comes with location-based pricing. This means that if you migrate to this plan, there are times when your calls can drop to as low as 12 Kobo per second and there are times it may go higher, depending on time and place.
The package doesn't come with too many features except for its call charges that are determined by location and time. To know what you will pay if you are in a particular place, you can simply dial *551#
It is best recommended for those who have many 9mobile numbers and those who always prefer making calls at off-peak periods (12:30 am to 4:30 am) because they are the ones who will enjoy very cheap call rates that may go as low as 12K/sec.
Pros
You get notified of what you will be charged before you start your calls.
One can get as much as 80% off calls to other 9mobile numbers.
Cons
You have no way of determining how you will be charged.
Migration
Morelife
This is a very good package for anyone making calls to some major international countries such as the USA, UK, Canada, China, Norway, Denmark, Puerto Rico & Bangladesh. Charges to the top countries are placed at 11 Kobo per second.
It offers a flat rate to all networks in Nigeria at 11 Kobo per second after an access fee of N5 on your first call of the day. With Morelife, you also get 9mobile's super data offer of 11GB at ₦3,000 with 30 days validity.
Pros
Friendly international call rates.
Flat call of 11k per second to all networks.
Super data feature.
Cons
There is a daily access fee of N5. This means that you cannot initiate your first call of the day unless the stated amount is deducted.
Migration to 9Mobile Morelife
Dial *620*1#
Or send 1 to 620
Migration from this plan is only available from Moretalk, Morecliq, Moreflex, and Talkzone. Interestingly, migration to this tariff plan is free.
A Look At The Best 9mobile Tariff Plans
The best 9mobile tariff plans depend on what a customer is looking for, as all the plans have different things they offer, based on the needs of a subscriber. For example, while some are good for those who may want more bonuses, others may be best for those who are looking for cheap calls. Some others may be good for those who make calls to top international destinations.
Here is a quick rundown of all 9mobile tariff plans and what they are best for:
Moreflex Plus- This is the best plan for those who want to always make use of bundles and get bonuses in the end. However, it may not be good for you if you are looking for free data.
Moreflex: This is also good for those looking for bundle packages with more options than the Morefllex Plus. Again, if you are looking for a plan that offers free data bundle, this may not be the plan for you.
Morecliq: This may be the best tariff plan if you are looking for incredible bonuses without having to buy a bundle package. More so, it gives you data bonus.
Morelife: This is the best among other 9mobile tariff plans if you are looking for a plan that will allow cheap calls to top international destinations.
Talkzone: If you prefer calling 9mobile networks and you don't have a problem calling at different prices which may sometimes drop to as low as 12K/sec, this may be the best plan for you.
Cliqlite: This is the best among other 9mobile tariff plans for young adults and kids, as well as those looking for a plan that supports learning.
Moretalk: If you are a major talker on the phone, this is the plan for you. However, you must note that the call is more expensive if you are not a heavy talker each day since your first call is charged at 45 Kobo per second for 25 Naira before it drops.
It's Easy To Check The 9mobile Tariff You Are Currently On
There are different ways that you can get to check the tariff plan that you are on when you realize that you are not enjoying how you are being charged, the bonuses you are getting, or something of the sort, or even when you are enjoying it and you wish to share it with friends and family members who are subscribed to the network.
Initially, when people want to check their tariff plans on the network, they may decide to all the 9mobile call centre on 08090000200 or 200 but things have now changed as you can do it all on your own via the USSD code or through the self-service. Here is the way to check your current tariff plans:
Dial *200*2*6#
If for any reason the USSD code doesn't work, there is an option that you can call the 9mobile customer care with the number 200 and follow the prompts relating to tariffs.
Frequently Asked Questions
How can I double my 9mobile airtime?
If you are on the 9mobile Moreflex tariff plan, you can have more than double of your airtime when you buy any of the bundle packages available using the provided codes. You can also more than double your airtime if you migrate to Moreflex plus, as well as 9mobile Morecliq.
What is the code for checking 9mobile balance?
Checking your 9mobile airtime balance can be done by dialing the USSD code, *232#. You can also check your data balance on 9mobile by simply dialing *228# and you will receive an SMS with details on all your available data plans. If you dial  *200#, you can also get to check your account, data balance, number, and various other things.
How do I know my 9mobile tariff plan?
To check the tariff plan you are currently using on your 9mobile line, simply dial *200#, then select My Account (2), and then select my package (6). You will receive details on your package. Note that the numbers can change at any time. An easier way of doing that is to dial the USSD code, *200*6#.
Which 9mobile package is best for data?
9mobile Morecliq plan is among the best tariff plans you can get on the network as far as the data is concerned. This is because it offers a 100% data bonus on packages from 100MB to 500MB. With that said, the network comes with many data plans that you can buy and enjoy, ranging from the daily data plans to plans of 30 days.
How much does it cost to migrate on the different 9mobile tariff plans?
While there are packages that allow for free migration, there is a migration fee of N102.40 that is applicable on all your migration from one tariff plan to the next on the 9mobile network. However, when you have a free migration on your line, you will not be charged until after you have used the free migration.
That said, migration to some packages such as the 9mobile Morelife is entirely free.
Does 9mobile have tariffs for night browsing?
If you are on the Morecliq package, you can get data to browse at night, but 9mobile has various night browsing plans that you can buy and use no matter the tariff you are on. The network provides night and weekly data plans with a validity of 7 to 30 days.
For a 1GB night plan that lasts for 24 hours, kindly dial *229*3*11#, while for a 3GB plan, you will need to dial *229*3*12#. To get the bigger plan of 7GB for 30 days, dial *229*3*13#. Note that activating these plans do not have an SMS option and it can only be used from 7 PM to 6:59 AM.
What are the 9mobile tariff plans for postpaid customers?
For postpaid customers, i.e those who are free to make calls and are billed at the end of the month, the plans currently available are the Morelife Postpaid, Moreflex Postpaid, and Classic Postpaid.
On Morelife Postpaid, calls can be made to all local networks at 15k per second while calls to 7 international destinations are also billed at 15K/sec. It comes with 600 free texts each month to 9mobile numbers and also 30MB of free data monthly.
Moreflex Postpaid delivers different bundle plans (flex 50,000, flex 30,000, flex 20,000, flex 10,000, and flex 5,000) from which you can select. Both on-net and off-net calls are charged at 40K/sec.
Classic Postpaid comes with executive features such as VIP caller list, closed user group, VPN, and 90-day credit policy. Local calls on this plan are charged at 25K/sec, although it is negotiable, while international calls to the top 5 international destinations are charged at 15K/sec, the same as one preferred international destination.
To activate any of the postpaid plans, you will need to visit any of the experience centers of the network.
Note:
Importantly, subscribers need to keep in mind that the network providers reserve the right to make changes to any tariff plan at any given time. More so, the different codes used for migration, checking of balance, and other things as indicated above can also change at any time.