Among the various continents of the world, Africa presents some of the best honeymoon places for newly wed couples. There are amazing honeymoon destinations which are well spread all across the continent, and couples have a wide range of places to choose from for their honeymoon getaway. Among the most amazing locations include Mauritius, Ghana, South Africa, Egypt, Gabon, Seychelles, Tanzania, or anywhere else between the borders of the continent. Besides, there are wonderful sceneries and outdoor tourist attractions such that the vacating couple won't have to spend the entire honeymoon session cooped up in restaurants and hotel rooms. It is beyond reasonable doubt that your choice to explore African for your honeymoon, is deemed to be nothing short of fun; but a lifetime of memorable experience and a more apt way to jump-start your marriage vows. Here is the list of the 10 romantic honeymoon places you can visit in Africa. Read through and make your choice.
10. Johannesburg South Africa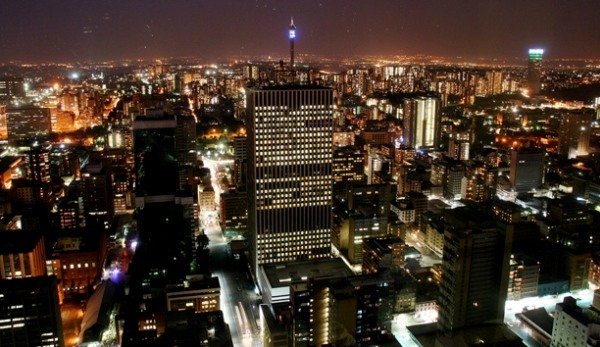 View of Johannesburg's skyline from Carlton Centre's 50th floor (Photo by Roger Gordon)
If your wedding is scheduled to happen anytime between April and October, then Johannesburg is definitely one of the best destinations to settle upon for your honeymoon. This city is favored for a vast array of fun experiences that includes shopping, modern set-up, heritage and lakes. This carnival city is a world of entertainment on its own and the core of South Africa's romantic cuisine. The Emmarentia dam and botanical garden with walkways and tranquil gardens, are some of the fun spots in South Africa that are more appropriate for a fun honeymoon experience.
9. Wild life Safari in Amboseli Kenya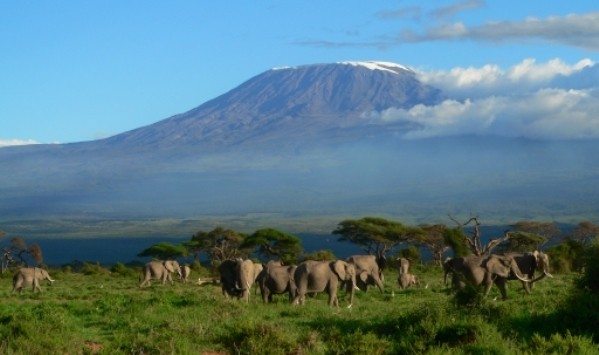 This locality in Kenya offers an adventurous fun experience, intertwined with an incredible romantic environment for honeymoon couples. If you have a predilection for wildlife adventure, then you should start by camping at the Tortilis camp near Tanzania's border, and enjoy a clear view of the snow-capped Mt. Kilimanjaro. You are more likely to enjoy sharing your honeymoon moments in the camp tents, or as you walk in the bushes that are found outside the boundaries of the game park. Amboseli is also an elephant research center, and you will be seeing the elephants from a touching distance. Buffalo, zebra, giraffe, gazelle and other animals abound in the park and hippos live out in the open waters and swamp channels. One shocking fact that makes this destination is that it offers a mixture of excitement and anxiety; the elephants that live here are surprisingly relaxed around people as they were not so much of victims of ivory poaching and have some of the largest tusks ever imagined.
8. Sharm el-Sheikh, Sinai in Egypt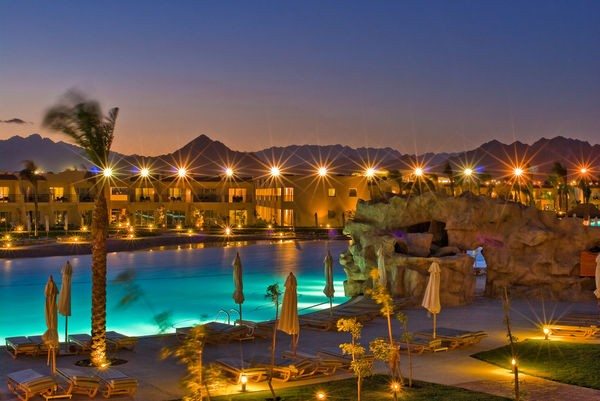 Sharm el-Sheikh is a popular resort town, port and one of the Best Romantic Honeymoon Places located in South Sinai Egypt. It is accredited as one of the best driving destinations along the Red sea. This destination is ideal for couples that would want to enjoy a thrilling honeymoon experience that entails water sports, shopping, beach experiences, desert safaris and luxurious hotels with a clear view of overlooking bays. Couples are advised to visit the deserts for camel trekking, horse riding and to enjoy a clear view of the biblical Mount Sinai.
7. Marrakech Morocco
This destination offers the Saharan sands and the Mediterranean Coastlines for the newly wedded couples to explore for a sensual and romantic experience. This is together with an exciting sightseeing experience of the Northern city. This region has recently become a major attraction for couples who enjoy mountain trekking, camel riding, luxurious spas, buggy ridding and desert excursions. To add-on, the Moroccan cuisine that consist of a roast lamp with raisin and onion sauce and deserts that are composed of honey, cinnamon and almonds, will perfectly create more fun for your honeymoon.
6. Zanzibar Island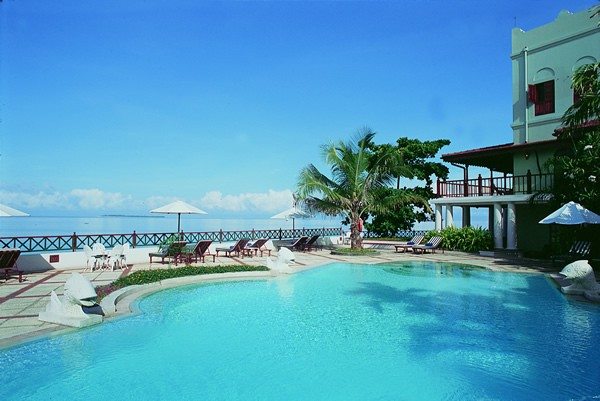 This island lies several miles from the Tanzanian coastline. Couples that are exploring this locality for their honeymoon will definitely enjoy the beaches that make up a bigger portion of the island, the warm blue waters and the picturesque villages which all together make this place one of the top African honeymoon places. Pembe island offers unique climate and vegetation from those of Zanzibar, and both islands come pertinent in offering you a memorable honeymoon experience. These includes the dolphin tours and the ocean cruise for both the groom and the bride.