With all that has happened in the year 2020 considering the COVID 19 pandemic and the bit of normalcy that is returning to the world, there are bound to be some changes in the list of Africa's top 20 richest men. Having that in mind, there are usual suspects who maintained their spots on the list or even went up, heavyweights that even a global pandemic can't seem to shake.
According to Forbes, Nigeria's Aliko Dangote remains the richest African at the moment with a net worth of $10.1 billion. Dangote has occupied the top spot for several years. The list further retained a majority of other famous African billionaires with the exception of South Africa's Allan Gray and Egypt's Mohammed Al Fayed. Mohammed Al Fayed was Forbes' 15th richest African in 2017 with a net worth of $1.82 billion while Allan Gray was the 13th richest with a net worth of $1.99 billion.
Like always, a majority of the African billionaires are from Egypt, Nigeria, and South Africa. Angola's Isabella Dos Santos remains Africa's richest woman with $2.2 billion. She is followed by Nigeria's oil and gas businesswoman, Folorunsho Alakija, who has a net worth of $1 billion. Despite Isabella's wealth falling from $3.1 billion to what it is now, she and Alajika remain the only women on the list. Tanzania's richest man, Mohammed Dewji (born 8 May 1975) is still the youngest billionaire in Africa with a staggering net worth of $1.6 billion.
20. Folorunsho Alakija
Net Worth: $1 Billion
Nationality: Nigerian
Source of Wealth: Oil and Gas
At the bottom of our list is the second richest woman in the whole of Africa. She is the vice-chairperson of Famfa Oil, a Nigerian oil exploration company that shares a joint international partnership with Chevron. She currently holds 60% of the stake in the Agbami Field, one of the largest deep-water discoveries in Nigeria.
Having been born into a trading family, Alakija first made a name for herself in the textile business, an industry which she is still involved with to date. She has also since gotten into the real estate and printing industries, serving as the group managing director of The Rose of Sharon Group, the parent company for Digital Reality Prints Limited, The Rose of Sharon Prints, and Promotions Limited. The entrepreneur also has major stakes in DaySpring Property Development Company.
Did You Know?
1. Folorunsho almost lost her oil field to the government due to inadequate funds. This was during the infant stage of her oil exploration when she was required to make full payment for her exploration license. Through the support of her husband, she had to use her life savings to secure the license until she started to work with Chevron.
2. With a staggering net worth of $1 billion, Alakija is the fourth richest person in Nigeria and the second richest woman in Africa behind Isabel dos Santos.
3. Alakija comes from a polygamous home. Her father had eight wives and 52 children and they all lived in the same house (four floors of a building) in the heart of Lagos.
19. Strive Masiyiwa
Net Worth: $1.1 Billion
Nationality: Zimbabwe
Source of Wealth: Telecoms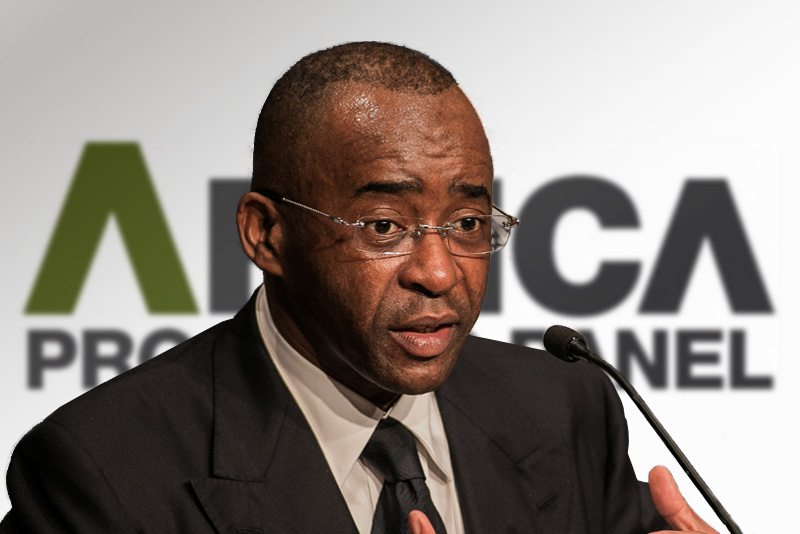 London-based Zimbabwean telecom giant Strive Masiyiwa takes the 19th spot. After spending 17 years away from home, he returned to Zimbabwe to build the largest telecom company in the country. On his arrival, he first worked for the government for a short while before quitting to establish his own telecom company called Econet Wireless Zimbabwe. He has since established businesses in various other countries across Africa and the globe.
Did You Know?
1. Masiyiwa's lawsuit against the government helped end the telecoms monopoly in Zimbabwe.
2. He is considered one of the most humanitarian people in Africa for providing scholarships to over 250,000 African youths in the last two decades. He also sponsors over 40,000 orphans with educational initiatives and also caters to students at universities in the United Kingdom, China, and America.
18. Michael Le Roux
Net Worth: $1.3 Billion
Nationality: South African
Source of Wealth: Banking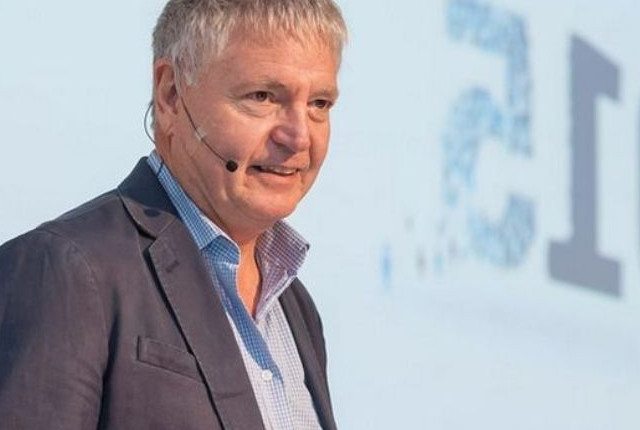 The South African banking guru acquired most of his wealth after he started Capitec bank in 2001. He first served as the CEO of the company and then as the chairman of the board until 2016. Currently, he owns 11% of the company shares. Earlier in his career, Le Roux ran a small regional bank called Boland Bank for 4 years.
Did You Know?
1. Le Roux is accredited with bringing stability to South Africa's banking sector.
2. Despite obtaining a Bachelor of Laws degree from Stellenbosch, Le Roux never practiced or appear in court for one day owing to his perception that law was boring.
17. Othman Benjelloun
Net Worth: $1.4 Billion
Nationality: Moroccan
Source of Wealth: Banking and Insurance
Othman Benjelloun's father was a large shareholder in RMA insurance, a company which he took over in 1988. He managed to grow the company and diversify its activities into the banking sector, which is how BMCE Bank was born. The Morrocan has further been able to expand his wealth by making strategic alliances with global automobile manufacturers like Volvo and General Motors. He is also slowly slipping into the telecommunications business as well.
Did You Know?
1. Othman is a member of the World Union of Arab Bankers.
2. While Othman is from the influential Benjelloun family from Fes, Morocco, his ancestors migrated to the North African country from Andalusia, Spain in the 10 century around the time of the Spanish Inquisition.
16. Mohammed Dewji
Net Worth: $1.6 Billion
Nationality: Tanzanian
Source of Wealth: Diversified
Upon graduation from Georgetown University in Washington, D.C. in 1998 with a bachelor's degree in international business and finance, Mohammed Dewji took over control of his father's commodities trading business; Mohammed Enterprise Tanzania Limited (MeTL).
In the years that followed, after the Tanzanian government privatized some companies which weren't generating profiting, Mohammed acquired them inexpensively and turned them into profit centers under the MeTL Group of Companies. He subsequently increased MeTL revenue from $30 million to $1.5 billion. The company, which has branches in agriculture, trading, and telecoms among other sectors, is currently operating in 11 countries across Africa.
Did You Know?
1. In 2013, Mohammed Dewji became the first Tanzanian to be on the cover of Forbes magazine.
2. The world would have probably not known Dewji if he had died at birth. According to him, he suffered a condition known as which happens when the umbilical cord is wrapped around a baby's neck at birth.
15. Aziz Akhannouch
Net Worth: $1.7 Billion
Nationality: Moroccan
Source of Wealth: Petroleum, Diversified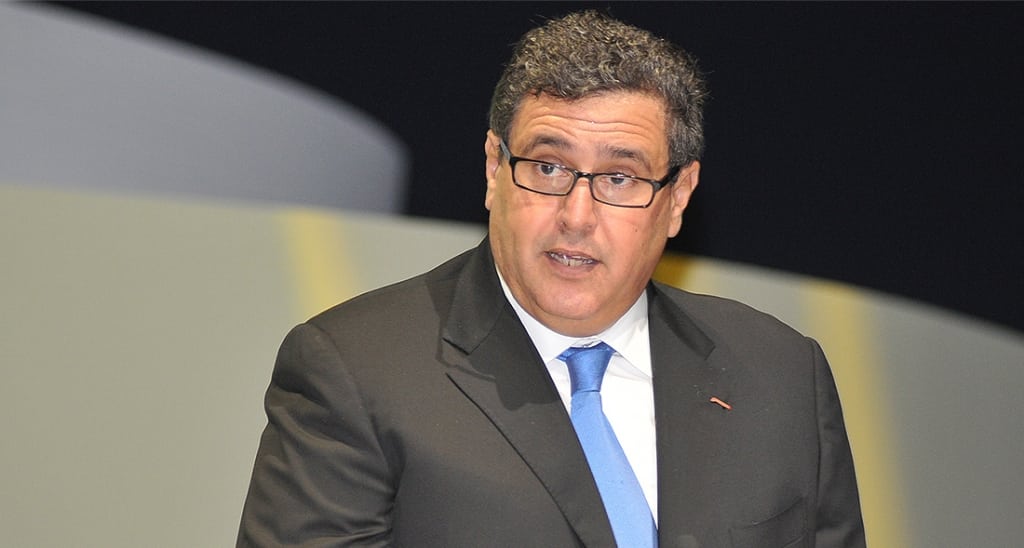 Aziz Akhannouch is currently the CEO of Akwa Group, a Moroccan company that deals mainly in oil and gas. He took over this position from his father after he finished schooling. Aziz has also held various important political positions in his country; he served as Minister of Economy and Finance (interim) from 2013 to 2018 and Minister of Agriculture in 2007.
Did You Know?
1. Aziz donated more than $100 million dollars to help combat covid-19 in Africa.
14. Youssef Mansour
Net Worth: $1.9 Billion
Nationality: Egyptian
Source of Wealth: Diversified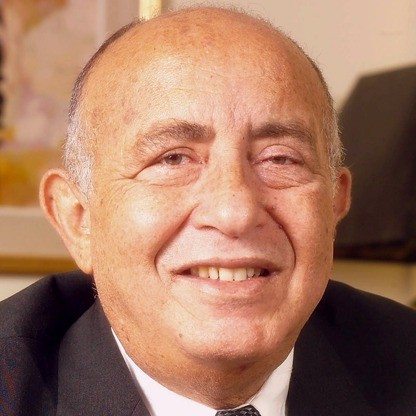 Youssef Mansour is the first of the three Egyptian billionaire Mansour brothers. Youssef serves as the chairman of the family-owned Mansour Group conglomerate which was founded by his father Loutfy in 1952. Mansour Group enjoys a monopoly in GM vehicles and Caterpillar equipment in Egypt and many other countries.
Did You Know?
1. In his family business, Mansour is in charge of the consumer goods division, which includes supermarket chain Metro, and sole distribution rights for L'Oreal in Egypt.
13. Isabel dos Santos
Net Worth: $2.2 Billion
Nationality: Angolan
Source of Wealth: Investments
Isabel dos Santos, the richest woman in Africa, comes in at number 13. She is the oldest daughter of Angola's longtime former president, José Eduardo dos Santos. Isabel amassed her wealth by acquiring stakes in various Angolan companies in the banking and telecoms sector. She was once accused of money laundering and embezzlement but was never convicted. It is speculated that she used her father's influence in the government to secure lucrative deals for herself, from real estate to oil and gas and to the very lucrative diamond trade of Angola. She is still under investigation at the moment and her properties and accounts in Angola have been seized.
Did You Know?
1. In the past 20 years, Isabel dos Santos has held management positions in different companies listed on the European stock exchange.
12. Yasseen Mansour
Net Worth: $2.3 Billion
Nationality: Egyptian
Source of Wealth: Diversified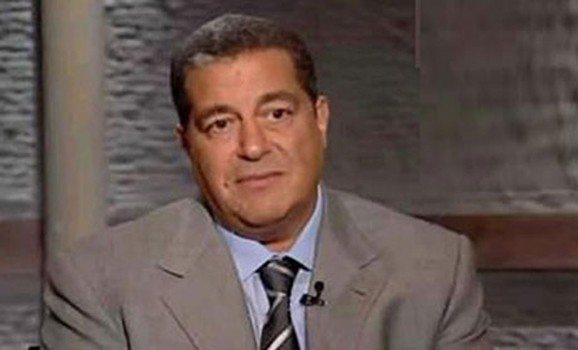 Yasseen Mansour is the youngest brother of Youssef Mansour. Like Youssef, Yasseen is a stakeholder in the family business which has obviously contributed to his riches. He is the chairman of Palm Hills Development, one of Egypt's biggest real estate developers and a subsidiary of the Mansour groups.
Did You Know?
1. Yassen Mansour holds a bachelor's degree from George Washington University.
11. Koos Bekker
Net Worth: $2.5 Billion
Nationality: South African
Source of Wealth: Media, Investments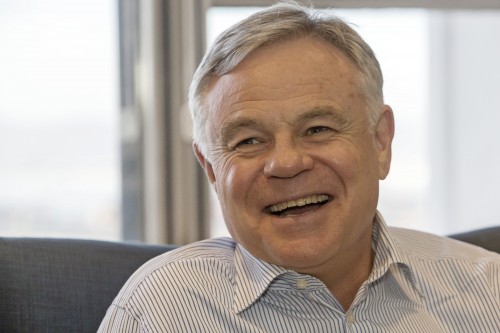 Koos Bekker is the chairman of Naspers media group, a company that is listed on the London Stock Exchange and Johannesburg Stock Exchange and operates in 130 countries across the world. Under his stewardship, Naspers invested in pay television, mobile telephony, and various internet services.
Did You Know?
1. Bekker was accused of influencing Mutlichoice's monopoly in South Africa's pay-TV sector.
2. In the fifteen years he served as CEO of Naspers, Bekker earned no salary, bonus, or perks, but was rather compensated solely via stock option grants that vested over time.
10. Patrice Motsepe
Net Worth: $2.6 Billion
Nationality: South African
Source of Wealth: Mining
Patrice Motsepe is the founder and executive chairman of African Rainbow Minerals, a mining company with interests in gold, ferrous metals, base metals, and platinum. The billionaire's fortunes turned around after he acquired some gold mines at giveaway prices from the government in the 1990s. He would later create other businesses, including Ubuntu-Botho Investments (UBUI) in 2003 which renders financial services of almost every kind, from Insurance to banking, and pensions. Motsepe is also the owner of Mamelodi Sundowns FC.
Did You Know?
1. Motsepe is the first black man to be on the Forbes list.
2. Patrice is known for his charitable causes. He and his wife run a foundation that is doing a lot to help people and they have also committed to giving half of their wealth to charitable causes when they die by joining The Giving Pledge.
9. Naguib Sawiris
Net Worth: $3 Billion
Nationality: Egyptian
Source of Wealth: Telecoms
Naguib is the older of the three Egyptian billionaire Sawiris brothers. They are the sons of Onsi Sawiris who founded the Orascom conglomerate. Naguib joined Orascom in 1979 and has been a major contributor to the diversification of the company. He built the telecoms, ICT, and railway branches of the company and after the official splitting of the company in the '90s, became the CEO of the telecoms branch.
Orascom Telecom Holding has its tentacles in over 20 countries and serves about 181 million customers.
Did You Know? 
1. Naguib obtained a diploma in Mechanical Engineering from Cairo University and a Masters in Technical Administration from the Swiss Federal Institute of Technology Zurich (ETH Zürich). He further has a Diploma from the German Evangelical School, Cairo, Egypt.
8. Abdulsamad Rabiu
Net Worth: $3.1 Billion
Nationality: Nigerian
Source of Wealth: Cement, Sugar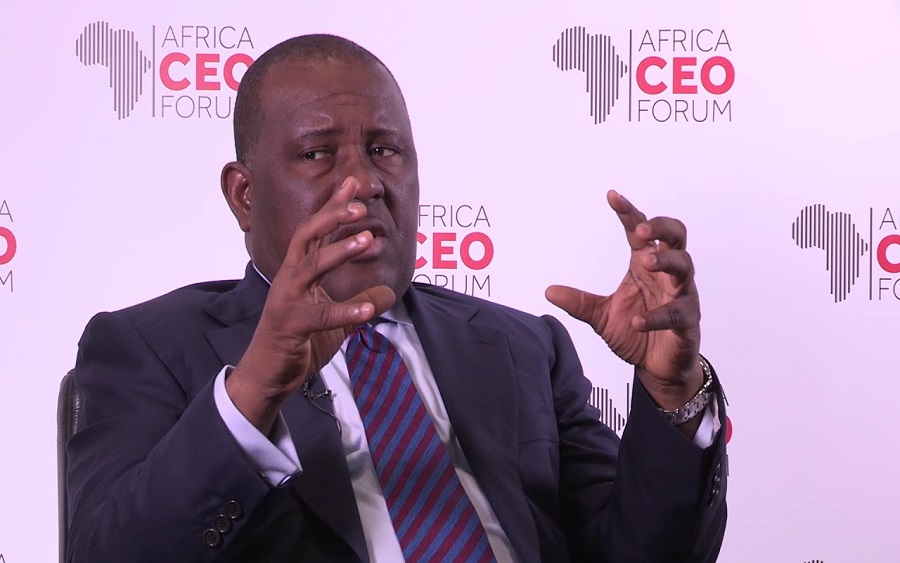 From edible oil, to cement, sugar, flour, and real estate, Abdul Samad's BUA conglomerate has their hands in everything. The Nigerian businessman set up BUA international in 1988 for the sole purpose of commodity trading but it has since grown to be one of the biggest companies in Nigeria. Its sugar refinery happens to be the most sophisticated on the continent and arguably one of the best in the world. Abdul Samad owns 98.5% of the cement division of the BUA group. His stakes in the company have stamped him on the list of the richest people on the continent for a long period of time.
Did You Know?
1. Abdul Samad Rabiu is the son of Khalifah Isyaku Rabiu, one of Nigeria's foremost industrialists in the 1970s and 1980s.
7. Mohamed Mansour
Net Worth: $3.3 Billion
Nationality: Egyptian
Source of Wealth: Diversified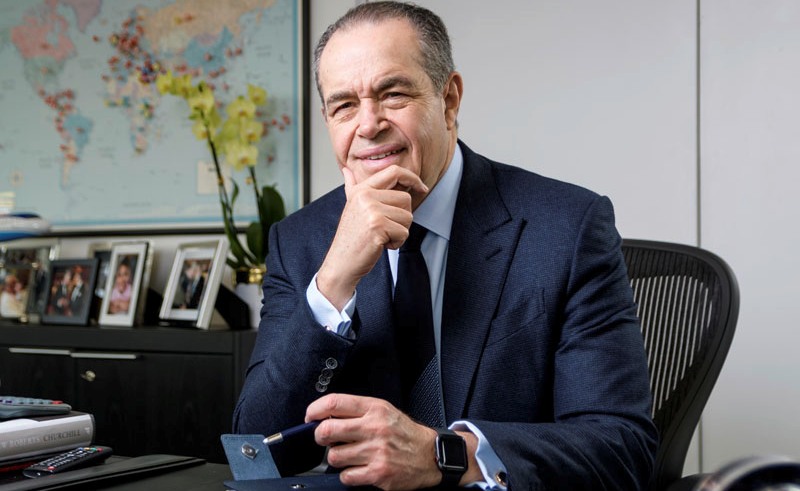 Mohamed is the third Mansour brother to make this list. Alongside his siblings, he runs the family business, Mansour Group, which controls nine of Egypt's top Fortune 500 companies. However, what sets him apart is the fact that he has had a career in politics, serving as the Minister of Transport from 2006-2009.
Did You Know?
1. In 1968, Mohamed Mansour acquired an engineering degree from North Carolina State University. In 1971, he was awarded a master's in business administration from Auburn University.
2. Mohamed taught at Auburn University until 1973.
6. Issad Rebrab
Net Worth: $4.4 Billion
Nationality: Algerian
Source of Wealth: Food, Industry
Issad Rebrab is the CEO of Cevital, the largest private company in Algeria that has interests in steel, food, agribusiness and electronics. Cevital owns one of the largest sugar refineries in the world. Outside of what he owns with Cevital, Rebrab controls two media companies; El Khabar media group and Liberte (a French-Algerian daily paper mill).
Did You Know?
1. Issad Rebrab's earlier investments in the metallurgical field were destroyed in a terrorist attack back in 1995.
2. The Algerian bussinessman was incarcerated in 2019 after his arrest as part of a corruption probe.
5. Johan Rupert
Net Worth: $6.6 Billion
Nationality: South African
Source of Wealth: Luxury Goods
Johan Rupert is currently the chairman of Compagnie Financiere, a Swiss company that deals in luxury goods that include brands like Cartier and Montblanc. He also owns a 7% stake in diversified investment firm Remgro, which he chairs, as well as 25% of Reinet, an investment holding co. based in Luxembourg. In recent years, he has set his interests in the mineral sector as he plans to start fracking in Karoo, South Africa.
Did You Know?
1. Rupert dropped out of the University of Stellenbosch to focus on his business career. In 2004, however, the school gave him an honorary doctorate in Economics.
4. Nicky Oppenheimer
Net Worth: $7.7 Billion
Nationality: South African
Source of Wealth: Diamond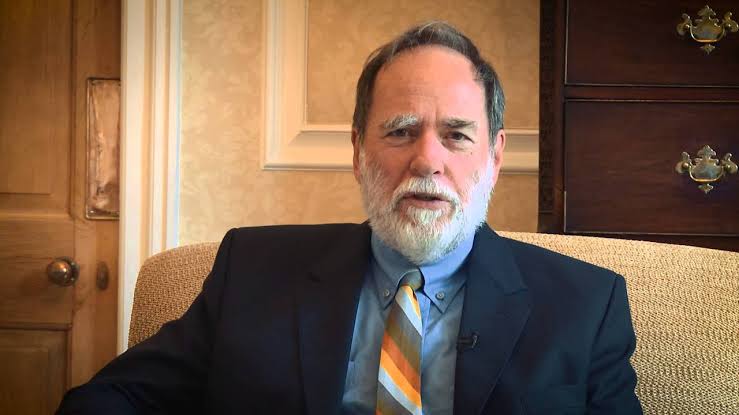 Nicky Oppenheimer first appeared on the Forbes list of billionaires when he sold his 40% stake in DeBeers; a diamond mining and exchange company. He sold his stake to Anglo American for $5.1 billion in 2012, ending the Oppenheimer family's control over the world's diamond trade. In 2014, he ventured into aviation and later on acquired land across South Africa, Botswana, and Zimbabwe for conservation purposes.
Did You Know?
1. Nicky Oppenheimer has been the richest man in South Africa for a few years.
3. Mike Adenuga
Net Worth: $7.7 Billion
Nationality: Nigerian
Source of wealth: Telecoms, Oil
Mike Adenuga is the second richest man in Nigeria. He made his fortune from telecoms and petroleum. He owns the second-largest telecoms company in Nigeria, Globacom, which has over 50 million subscribers. The network has spread to Ghana and Ivory Coast. As for his petroleum venture, Adenuga owns Conoil, the first company to drill oil at a commercial level in Nigeria.
Adenuga has faced plenty of lawsuits both from local and international companies. He has also faced charges for money laundering from Nigeria's Econominc and Fininacial Crimes Commission but was pardoned by former Nigerian president Umaru Musa Yar'Adua.
Did You Know?
1. Adenuga had a rough start to life as a businessman but was still able to make his first million at the age of 26 from selling soft drinks and lace.
2. His father was a school teacher while his mother was a petty businesswoman.
2. Nassef Sawiris
Net Worth: $8 Billion
Nationality: Egyptian
Source of Wealth: Construction, Chemical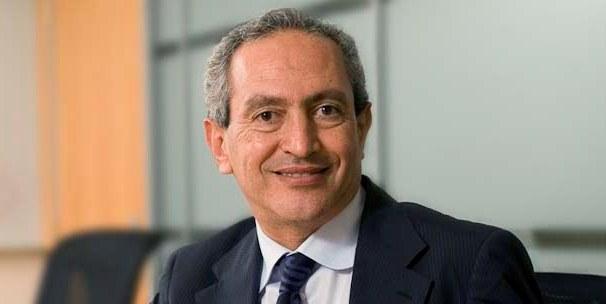 Naguib Sawiris' younger brother Nassef runs a division of Orascom Group, Orascom Construction Industries. OCI is the world's largest nitrogen fertilizer producer. He is a major stakeholder in many corporations, including Lafarge Holcim, Aston Villa FC, and Adidas AG which he became the supervisory director in 2016.
Did You Know?
1. Sawiris split Orascom Construction Industries into two entities in 2015; OCI and Orascom Construction.
1. Aliko Dangote
Net Worth: $10.1 Billion
Nationality: Nigerian
Source of Wealth: Cement, Sugar, Flour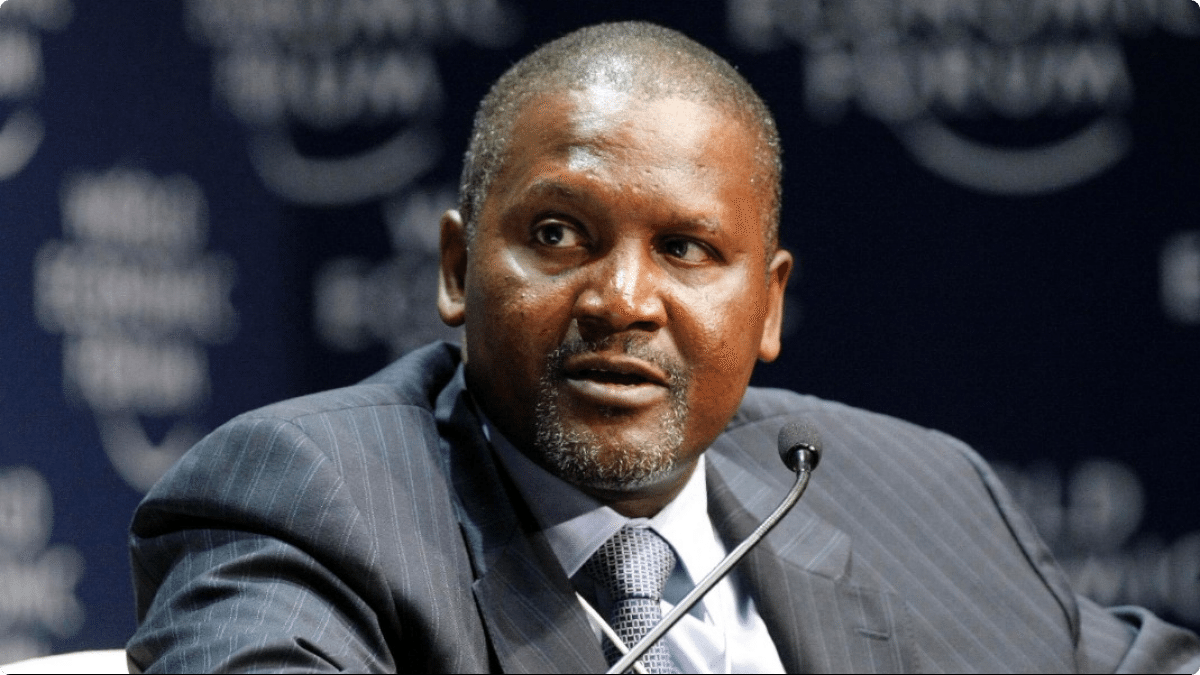 Aliko Dangote has been on top of the list of the richest Africans for close to a decade thanks to his position as the founder, chairman, and CEO of Dangote Group. Dangote Cement, a division of his conglomerate, is the largest cement producer in Africa. In addition to cement, the conglomerate also produces salt, sugar, and flour. The Dangote Group has recently ventured into petroleum as well, constructing a refinery which upon completion will be the largest on the continent.
Did You Know?
1. Dangote was born into a wealthy Muslim family. But despite the affluence around him, he would buy cartons of sweets and sell in order to make some money of his own at a young age.
A Quick Summary of Richest Billionaires In The Continent
1. Aliko Dangote
2. Nassef Sawiris
3. Mike Adenuga
4. Nicky Oppenheimer
5. Johan Rupert
6. Issad Rebrab
7. Mohamed Mansour
8. Abdulsamad Rabiu
9. Naguib Sawiris
10. Patrice Motsepe
11. Koos Bekker
12. Yasseen Mansour
13. Isabel dos Santos
14. Youssef Mansour
15. Aziz Akhannouch
16. Mohammed Dewji
17. Othman Benjelloun
18. Michael Le Roux
19. Strive Masiyiwa
20. Folorunsho Alakija