For fans of Hello Venus, it's been one hell of a ride. First, there was a debut and then, there was the first split, after which then Fantagio gave us a comeback. later on, there were reports of a former employee of Fantagio been sentenced in his first trial, for pocketing commission fees in the process of signing endorsement deals for the agency's artists. He was charged with fraud on allegations that he pocketed approximately 20 percent of endorsement deals for agency artists under the guise of commission fees. The scheme took place from December 2016 to February 2018 for a total of 105 million won or approximately $88,200.
On April 26, 2019, Fantagio Music announced through an official statement that the members of Hello Venus will be going their separate ways to pursue their individual careers. While Seoyoung and Yeoreum, who joined as Hello Venus members in 2014, would continue activities under the agency, and were discussing with Yooyoung and Lime about contract renewals; however, Alice and Nara decided to leave and chase new dreams.
The group debuted in 2012 with the mini-album VENUS under Tricell Media, a joint company by Fantagio and Pledis Entertainment. After Yooara and Yoonjo departed, Hello Venus witched to Fantagio Music in 2014 and saw two members Seoyoung and Yeoreum joining them. Their most recent comeback was with the mini-album Mystery of Venus, which was released in January 2017. After their contract expired in 2019, Hello Venus officially disbanded, and its members have since moved on to other endeavors.
Hello Venus Members Profile
Before their disbandment, the group was made up of six members, including Yooyoung, Nara, Lime, Alice, Yooara, and Yoonjo. However, Yooara and Yoonjo left the group in 2014 and were replaced by Seoyoung and Yeoreum. Read their profile below.
Yooyoung
Yooyoung is a South Korean rapper, singer, and actress under Fantagio. Also a former member of the girl group Hello Venus, she featured as the lead rapper, lead dancer, and sub-vocalist. Now known by the name Lee Hwa Gyeom, Yooyoung continues to ply her trade as an actress, following her appearances on Who Are You: School 2015 and Circle. She will appear as idol star Joo Ra-in in tvN's upcoming drama When the Devil Calls Your Name.
Nara
Kwon Ah Yoon, formerly Know Na-ra, is a South Korean singer and actress under the A-Man Project. She was a member of the Hello Venus and is currently featuring in KBS's Doctor Prisoner, a Korean medical drama. Her position in Hello Venus was sub-vocalist and visual of the group. On June 6, 2019, acting agency A-Man Project announced on its Instagram that Nara was now part of its actors. Nara is from Incheon and as a child, her dream was to become a flight attendant. But after growing up, she decided to venture into acting and music.
Lime
Lime previously showcased refreshing charms as Hello Venus's rapper but after the group disbanded, she changed her name to Chae Joo Hwa and transformed into an actress. Her position within Hello Venus was the main rapper, lead vocalist, and main dancer. Besides being good at swimming, she can also cook and just like Nara, her hometown is in Incheon.
Yeoreum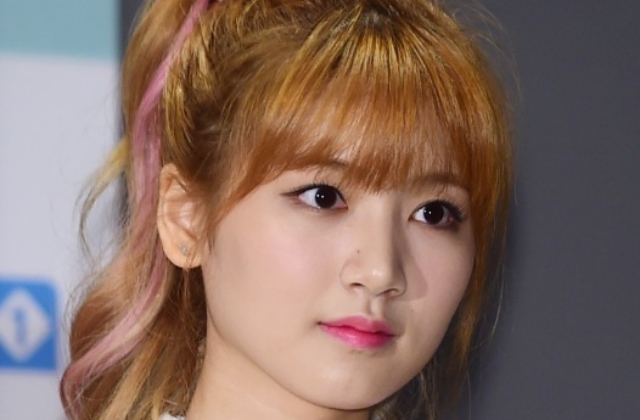 Yeoreum will also kickstart her acting career as Yoo Na Gyeol. She was the youngest member of Hello Venus and is looking forward to introducing the public to her new charms. She almost slipped while performing on the Music Bank stage and of all the members of Hello Venus, she is closest to Lime.
Yooara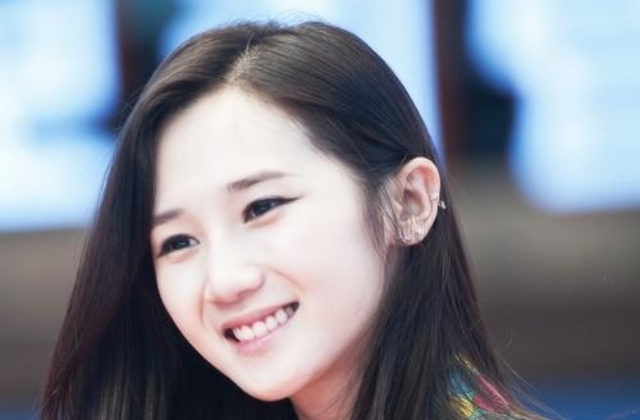 Yooara is a South Korean singer and actress. She was the leader of the girl group Hello Venus, until her departure in July 2014. In December 2014, Yooara signed with Urban Works Entertainment as an actress, confirming her departure from Pledis.
Yoonjo
Yoonjo is a South Korean singer and actress under Pledis Entertainment. She was a member of Hello Venus until her departure in 2014 to pursue an acting career. In 2017, she returned to the music industry as a contestant in the survival show, The Unit. After finishing 4th on The Unit, she became a member of UNI.T; a 9-member project girl group.
See Also: Who Are The Members Of Stray Kids And How Old Are They?
Interesting Facts You Need to Know About Hello Venus
Hello Venus was nominated in 2012 for the Mnet Asian Music Awards in the categories of Best New Female Artist and Artist of the Year. In 2013, they were nominated in the category of New Artist Award at the Seoul Music Awards and won the Newcomer Award for a female group at the Gaon Chart K-Pop Awards. In 2015, they won the Popularity Award at the Asian Model Festival.
The girl group had a few ambassador roles in 2013. They were the 2013 Seoul International Cartoon and Animation Festival Ambassador for the Seoul Metropolitan Government. More so, they were also the 2013 Saving Gangwon Provincial Traditional Market Ambassador for Gangwon Provincial Government and the 2013 Children's Abuse Prevention Day Ambassador for the National Child Protection Agency.