Z-Girls is a seven-member international project girl group under Zenith Media Contents. The band made many headlines and built an international fan base thanks no doubt to their uniqueness. They gained a lot of attention after it was revealed that none of the members were Korean. This has given them a bit of a hard time breaking into the Korean K-pop scene.
A part of the Z-POP DREAM project, Z-Girls released their debut track What You Waiting For on February 22, 2019, and officially debuted on February 23 in the "Z-POP DREAM Live in Seoul" concert at Jamsil Indoor Gymnasium in Seoul. The line-up for the concert was pretty solid too, with K-pop legends Rain, Monsta X, and APink among the performers.
Who are the Members of Z-Girls?
Carlyn
Carlyn is a Filippino member of Z-Girls who serves as the leader, main vocalist, and lead dancer of the group. She was a member of the Filipino girl group Pop Girls until its disbandment in 2017. Carlyn has been singing, dancing and modeling since her early childhood. The pop star graduated from De La Salle University-Dasmarinas in the Philippines with a degree in A.B Communication. She has mentioned Beyoncé and Sandara Park as her favorite singers.
Vanya
Vanya is Indonesian. She was a member of the Indonesian girl group Soul Sisters before becoming one of Z-Girls' members on January 17, 2019. She joined the group as the main dancer, main vocalist, and lead rapper. She has known Mavin of Z-Boys since even before entering K-pop. The two were friends through their mutual connections in their respective musical groups while in Indonesia. Vanya can beatbox and she is a Christian by religion.
Queen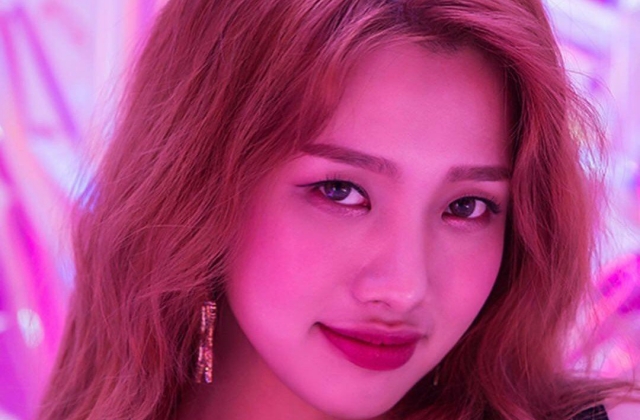 Queen is a Vietnamese rapper who joined Z-Girls on February 22, 2019. She is the lead dancer, rapper, and vocalist of the group. She debuted alongside the group's debut single, What You Waiting For. Queen likes lipstick, comics, and food. She also likes to draw and is a huge VIXX fangirl.
Priyanka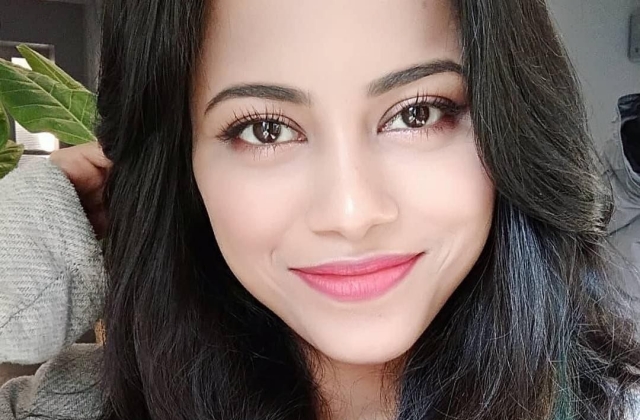 Priyanka is an Indian singer and a member of Z-Girls. She was revealed as an upcoming member of the international girl group on January 17, 2019, through a member reveal video. Priyanka, along with Sid of Z-Boys, is the first Indian person to debut with a K-pop group. She won the Excellent Vocal award at the K-pop World Festival 2016 and later on went to represent India at the K-pop World Festival 2019. She is a fan of BTS.
Joanne
Joanne was born in Taiwan and is Z-Girls' lead dancer, vocalist, rapper, and visual. Of all Z-Girls members, she is the tallest and the most fluent in Korean. This is thanks to her time spent in training while in Taiwan. The young girl can further speak two more languages. She's a fan of Girls' Generation.
Bell
Bell is a singer and rapper from Thailand who was revealed as a new member of Z-Girls on January 17, 2019. She's the group's lead rapper, lead dancer, sub-vocalist, and maknae. The singer has stated that her parents were supportive of her decision to be a musician. She's a fan of BLACKPINK's Lisa.
Mahiro
Mahiro is a Japanese singer and a member of the international girl group Z-Girls. She was also a member of the Japanese girl group Nogizaka46. She left the group in March 2018. On May 29 of the same year, the management of the group released a statement on the groups' Twitter, announcing Mahiro's absence in the upcoming second single of the group.
See Also: 7 Things You Probably Didn't Know About Tzuyu of TWICE
What Are They Known For?
Z-Girls has been dubbed the first Pan-Asian K-pop idols. The group is pretty diverse, as they include members from India, Vietnam, The Philippines, Thailand, Japan, and Indonesia.
Zenith Media Contents, the management agency of the group, seems to be trying to unify the cultural elements of all Asian countries and nurture stars who have the potential to reach global audiences. The group released their second mini-album in July 2019 and also had their very first showcase in Korea. The album, Singing For You, consists of 3 tracks including Holla Holla, Streets of Gold and Fire Flame.
Priyanka and Carolyn speak Korean, better than some foreign idols that have debuted. Despite their diverse origins, the members of Z-Girls all train in Korea with their management agency also based in the country. Zenith Media Content manages Zstars, the envelope group which consists of both the Z-Boys and Z-Girls. They have two other K-pop groups under their management; Wanna.B, which debuted in 2014 and ZEST, which debuted in the same year. Both groups consist of only Korean members, and they use Korean and English when speaking to each other on their reality show.