Jae Lin is the wife of Anderson Paak, the American rapper, singer, songwriter, record producer, and drummer. She is a South Korean woman who prefers to live a very private life. Jae and Anderson tied the knot in 2011 and have stayed married to date.
When Anderson Paak worked as a music teacher at the California-based Musicians Institute of Hollywood, he hardly knew he was going to be leaving with much more than a paycheck. There, he also met what he's admitted to being "true love". Not in a fellow American like himself, but in an Asian beauty; both in appearance and in the heart.
Jae Lin is the South Korean wife of the American rapper Anderson Paak. We're not so sure how the teacher-student romance worked out, but we know it led to a marriage that's 8 years strong; quite a lot by Hollywood standards. In spite of Paak's fame, not so much is known about the amiable wife he gushes about ever so often. Let's find out more about the Asian beauty; her family, and everything there is to know about her. Ready?
Summary of Jae Lin's Biography
Full name: Jae Lin
Gender: Female
Ethnicity: South Korean
Nationality: Korean
Sexual Orientation: Straight
Marital Status: Married
Jae Lin's Husband: Anderson Paak (2011)
Jae Lin's Children: Soul Rasheed
Famous for: Being the wife of American rapper Anderson Paak
Jae Lin's Bio
Although Anderson Paak hasn't been stingy with words in pouring credit on his Korean wife for all his successes and how she's stuck with him through his period of hardship and homelessness, not so much is known about her, save for her name – Jae Lin.
Anderson Paak however, was born Brandon Paak Anderson in Oxnard, California, on February 8, 1986. Paak's estranged father is Afro-American, while his mother was born in South Korea during the Korean War of the 1950s to an American soldier and a Korean woman. Wondering why he married a Korean? There's your answer.
Growing up, Paak witnessed a lot of violence as a kid, including a vicious attack on his mom by his father. He attended Foothill Technology High School, just about the same time he began producing music from his bedroom. Paak's earliest brush with musical performances began as a drummer in his family's local church. There, he had his first, short-lived marriage.
After the divorce, Paak began teaching at a California-based music school where he met his second wife, a music student from South Korea – Jae Lin. The two married in 2011 and had their first son that same year. But their union was about to face its toughest storms yet. At the time, Paak was working at a Santa Barbara-based marijuana farm. But he was suddenly laid off; rendering him homeless alongside his wife and new-born son.
However, the struggling couple bounced back to form when Shafiq Husayn of Sa-Ra secured Paak a job as an assistant, writer, videographer, editor, and producer. Soon he was picked as the drummer for American Idol contestant Haley Reinhart; who later emerged second runner-up in the tenth season of the talent show.
His big break came in October 2014 after the release of his debut album, Venice. Anderson Paak has since released two more albums; Yes Lawd! and Yes Lawd! Remixes. So far, his studio albums include Malibu (2016), Oxnard (2018) and Ventura (2019). Jae Lin's husband has also collaborated on other works with popular artists such as Dr. Dre, Jhene Aiko, Macklemore, and Mac Miller, amongst others.
Things To Know About Anderson Paak's Wife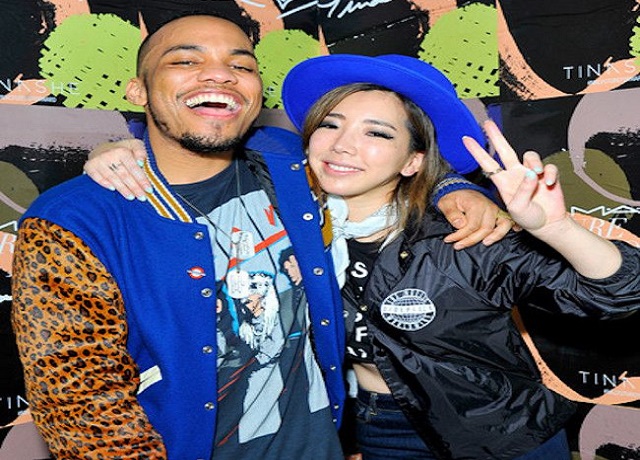 1. Jae Lin's Net Worth and Salary
As of 2019, no sources have released details about Jae Lin's net worth or her annual takehome. Plus, we have no tabs on her actual occupation, business or investment portfolios. However, her husband's net worth stands at $4 million.
2. She Isn't Paak's First Wife
Jae Lin and Anderson Paak have been married since 2011. The couple met while Paak taught at the Musicians Institute of Hollywood, where Jae Lin was a student. Although we're not sure when exactly they met or the details of their love life, we know that they have a son together, Soul Rasheed. However, Jae Lin wouldn't be his first. Back in 2007, Paak had been married to a woman he met in his local church. Their marriage lasted only two years without a child. As of 2018, it was revealed that the couple welcomed a second child, a daughter.
3. Height and Body Measurement
Jae Lin maintains a slim, petite stature. Although her exact height is not known, we know she stands lower than her husband who is 5 feet 10 inches (1.8 meters) tall. She has black hair and dark brown eyes. As of this writing, we have no tabs on her weight, bra, shoe and dress sizes; as well as her body measurements.