Jimin (Born October 13, 1995) is a 27 year-old South Korean singer and dancer popular for being a member of the South Korean boy band BTS. 
Jimin, who is the third youngest member of the group he joined in 2013, is noted for his vocals and dancing ability. He has recorded remarkable performances since his debut with the Big Hit Entertainment all-boy group, even though he has had some solo stints during that period.
Jimin Profile Summary
Full Name: Park Ji-min
Nicknames: ChimChim, Diminie, Dooly, Jiminie, Mochi, Park Jiminnie
Gender: Male
Date of Birth: 13 October 1995
Jimin's Age: 27 years old
Zodiac Sign: Libra
Place of Birth: Hoedong-dong, Busan, South Korea
Ethnicity: Korean
Nationality: South Korean
Sexual Orientation: Straight
Marital Status: Single
Parents: Park Pil-Woo and Park Mi-Jeong
Siblings: Park JiHyun
Jimin's Height in Inches: 5 feet 9 inches
Jimin's Height in Centimeters: 174 cm
Weight: 68 kg
Jimin's Net Worth: $8.4 million
Jimin's Biography
The famous Asian singer was born in Geumjeong District, Busan, located in South Korea on the 13th of October 1995. He was called Park Ji-min at birth but later shortened the name to just Jimin to suit his stage image. The singer's dad Park Pil-Woo owns and runs a café (known as Alice's Table) in Busan, and though his mother's profession is not known, she has been identified as Park Mi-Jeong.
The celebrated singer and dancer did not grow up as an only child, he was brought up in his native Busan alongside Park Jihyun – his younger brother who was born in 1997. Jimin is selfless when it comes to family, according to the BTS singer, he has so much in common with his younger sibling and they even laugh in the same way.
He achieved his earliest academic qualifications from Hodong Elementary School in Busan and later proceeded to Yonsan Middle School. Jimin's days at middle school were very eventful as the budding musician enrolled with Just Dance Academy where he proceeded to learn the locking and popping dance. Before he became a trainee, the young star attended Busan High School of Arts to study contemporary dance, emerging as a top student in the department of modern dance.
One of his teachers gave him the suggestion to go for an audition with an entertainment company which eventually led the young entertainer to Big Hit Entertainment. After scaling through the auditions in 2012, he joined his country's Arts High School, graduating a couple of years later in 2014. Presently, he is a student of Global Cyber University.
Facts and Everything You Need To Know
What has His BTS Experience Been Like?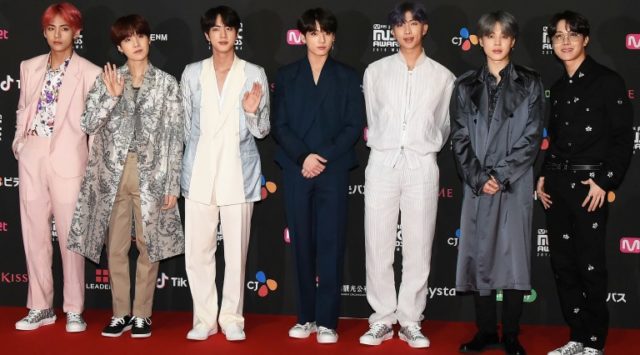 Jimin's debut as a BTS member was accomplished on the 12th of June 2013 with the launch of the group's single titled No More Dream. He currently functions as a dancer cum vocalist in BTS, and under the umbrella of the group, the young musician has launched a couple of solo songs Serendipity and Lie released via the album Wings in 2016.
The track which was described as dramatic and stunning conveyed dark undertones as well as emotions that aided in the reflection of the overall concept of the album.
Conversely, Serendipity which came under the 2017 album Love Yourself was perceived as sensual and soft, unraveling the joy, curiosity, and convictions of love. Both tracks exceeded fifty million streams on Spotify.
Jimin's 2018 track Promise became Soundcloud's Biggest 24-Hour Debut Ever, way above the previous record set by Duppy Freestyle from Drakes. Presently, it is the most-streamed K-pop track witnessed on the platform. The South Korean president awarded him with the fifth-class Hwagwan Order of Cultural Merit in 2018 alongside other group members.
Does he Have Successful Solo Works Outside BTS?
Since he went solo, the South Korean vocalist has collaborated with other vocalists in the music industry, first, he partnered with his fellow BTS member Jungkook to release Christmas Day (written by Jimin) – a Korean rendition of Mistletoe by Justin Bieber. On the second of June 2017, the duo also launched a cover of the track titled We Don't Talk Anymore by Selena Gomez and Charlie Puth.
The talented singer and dancer has come on several shows like Please Take Care of My Refrigerator, Hello Counselor, and God's Workplace, he has also functioned as host at shows like M Countdown and Show! Music Core. Jimin performed in a duet alongside Taemin from Shinee at the KBS Song Festival.
What is his Net Worth?
The South Korean singer has a net worth recorded in excess of $8.4 million which has accrued since his debut in the world of entertainment. Jimin's wealth is expected to show some positive growth as the BTS crooner is still very much active in the world of show biz, besides, the young star has age on his side, thus we would not be completely wrong to say that the sky is his starting point.