Africa is endowed with so many resources including natural and human potentials to harness the available resources. In as much as the continent is still lagging behind when it comes to technology, it is possible that in the future, the richest people in the world may come from Africa.
In recent years, we have seen Africans rapidly climb up the wealth ladder. A good example is Aliko Dangote who was worth about $11.2 billion as of March 2013, who after a period of one year (April 2014) was worth $16.1 billion, Aliko Dangote is currently worth over $12 billion dollars as at the time of this writing (even though he rose to $25 billion as at 2015 before the fall in oil price affected the stability of the naira). We have already profiled the 10 of the wealthiest women in Africa in one of our previous articles.
You should note that the list of the richest people in Africa (men) keeps changing since wealth is not tied down to any particular person, so who are the richest people in Africa? This rich list is full of people who have distinguished themselves in various businesses, the movers and shakers of Africa's businesses. Answers Africa brings you the 20 wealthiest men in Africa.
Top 20 Richest People in Africa
20. Christoeffel Wiese 
Net Worth: $1.1 Billion (Forbes)
Industry: Retailing, Self Made
Christoeffel Wiese was South Africa's third richest man and the 5th richest man in Africa as of April 2015 with a net worth of $5.9 billion. However, that has become history as his current net worth stands at $5.9 bn. The source of his wealth is retail, he is the chairman as well as the largest single shareholder of Africa's biggest retailer store and low-priced supermarket chain Shoprite. He also has large stakes in Pepkor, a large discount wears, including clothes, shoes and textiles chain where he is executive chairman.
Christoeffel Wiese also invests in other companies. He has significant stakes in seven publicly traded companies that have done so well in the last one year worth approximately $500 million more than they were about a year ago. Part of Christoeffel Wiese's achievements is that he converted a South African farm estate into a five-star hotel, Lanzerac Manor & Winery, this helped to launch him into becoming a winery expert.
19. Desmond Sacco
Net Worth: $1.1 Billion (Forbes)
Industry: Mining
Desmond Sacco is a South African businessman and the Chairman and Managing Director of Assore Limited. His father founded the Assore Group in the year 1928 and later in 1968, he (Desmond) joined the group. Through its various joint venture entities and subsidiary companies, the group is involved in the mining of iron, manganese and chrome ores alongside other industrial minerals and the production of manganese alloys. Desmond Sacco is also the Chairman of Assmang Limited, a mining group in which Assore has a 50% stake and shares with billionaire Patrice Motsepe's African Rainbow Minerals group. According to the January 2018 Forbes list of richest people in Africa, Desmond Sacco alongside Onsi Sawiris and Christoffel Wiese are the 21st richest men on the continent.
18. Stephen Saad
Net Worth: $1.2 Billion (Forbes)
Industry: Pharmaceuticals, Self Made
Stephen Saad is the founder of Aspen Pharmacare, the largest pharmaceutical maker in Africa. The company, which sells generic medicines in 150 countries, expanded its global footprint with a slew of acquisitions in 2013; it saw its revenue grow by 53% in the year through June 2014 to $2.7 billion. Saad became a millionaire at age 29 after he sold his share in the drug business Covan Zurich for $3 million. He has been an Executive Director of Aspen Pharmacare Holdings Limited since January 1999, a CA from South Africa Institute of CAs and holds a B.Com through the University of Natal in South Africa.
17. Michiel Le Roux
Net Worth: $1.2 Billion (Forbes)
Industry: Banking
Michiel Le Roux Le Roux is from South Africa and has found his way into Forbe's January 2018 list of richest people in Africa following his outstanding accomplishment in the banking sector. Mr. Le Roux is the founder and former Chairman of Capitec Bank Holdings Limited. The bank, established in 2001, trades on the Johannesburg Stock Exchange with its major target on the emerging middle class in South Africa.
16. Youssef Mansour
Net Worth: $1.4 Billion (Forbes)
Industry: Diversified, Self Made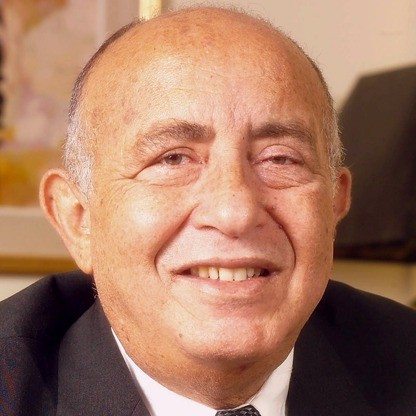 Youssef Mansour keeps a lower profile than his two billionaire brothers Mohamed and Yasseen. Each sibling owns a stake in Mansour Group, a business conglomerate that gets the bulk of its value from its Caterpillar dealerships in Russia and a number of African countries. Youssef is responsible for the consumer goods division, which includes the largest supermarket chain in Egypt, the Metro supermarket chain, as well as tobacco brands, and McDonald's restaurants in Egypt.
15. Mohammed Dewji
Net Worth: $1.5 Billion
Industry: Diversified

Mohammed Dewji is a Tanzanian businessman and the only billionaire the country can boast of. He is the Chief Executive Officer of Mohammed Enterprises Tanzania Limited (METL), a conglomerate established in the 1970s by his father. METL, the largest Tanzanian conglomerate privately owned, deals on textile manufacturing, flour milling, beverages and edible oils. It is present in not less than six countries across eastern, southern and central Africa and the young entrepreneur has also expressed his intention to expand the business to many more countries in addition to building the revenue base of the company to $5bn by 2020 and employing 100,000 people across Africa. Dewji is currently the 17th richest person in Africa with an estimated net worth of $1.5 billion (2017), according to Forbes.
Read More: Putin's Net Worth
14. Othman Benjelloun
Net Worth: $1.6 Billion (Forbes),
Industry: Banking, Insurance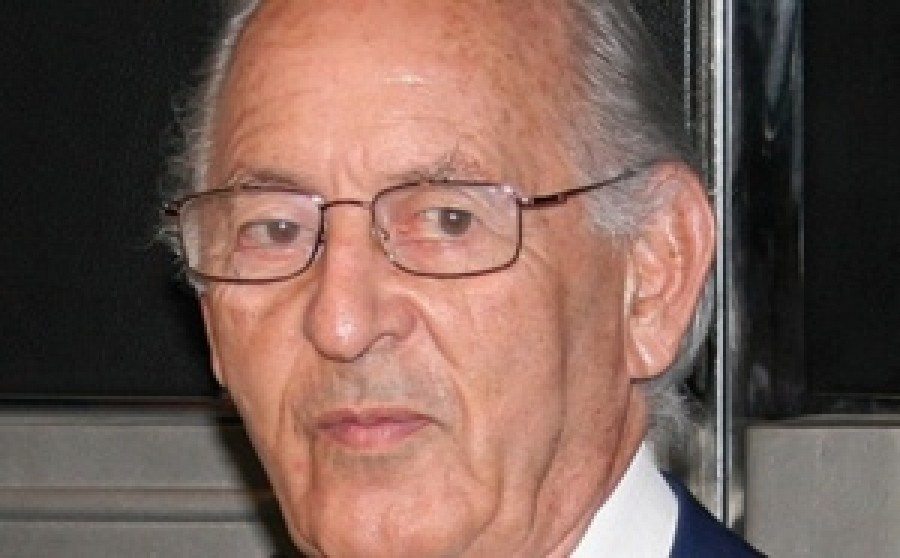 Moroccan businessman Othman Benjelloun has an estimated net worth of $1.6 billion as of January 2018 according to Forbes. Mr. Benjelloun's estimated net worth came from his banking enterprise, the BMCE Bank or Banque Marocaine du Commerce Extérieur where he is currently the CEO. BMCE Bank is one of the country's largest banks; it is active in 20 African countries, and its non-Moroccan operations contribute more than 40% of the bank's net income. Last year, Benjelloun announced plans to build a rocket-shaped tower more than 30 stories high to house BMCE's new headquarters.
13. Strive Masiyiwa
Net Worth: $1.7 Billion (Forbes)
Industry: Telecommunication
Strive Masiyiwa is a telecommunication boss from Zimbabwe but is based in Johannesburg, South Africa. He is the founder of the telecommunications firm, Econet, which came into existence in 1998 after a protracted legal war with the government of Zimbabwe. Today, Econet Wireless Zimbabwe has grown to become a major business which dominates the economy of Zimbabwe as it is currently the second-largest company in the country by market capitalisation. Masiyiwa also owns more than 50% of the publicly-traded Econet Wireless Zimbabwe, which is just one part of his larger Econet Group.
In March 2000, Masiyiwa relocated to South Africa, where he founded The Econet Wireless Group. His other assets include stakes in Econet Satellite Services, Econet Wireless Global, Mascom Wireless Botswana, Econet Wireless Nigeria (now Airtel Nigeria), Econet Wireless International, Lesotho Telecom, Econet Wireless Burundi, Econet Wireless South Africa, Rwanda Telecom, Solarway, and Transaction Processing Systems (TPS) among others.
12. Yasseen Mansour
Net Worth: $1.9 Billion (Forbes),
Industry: Diversified, Self Made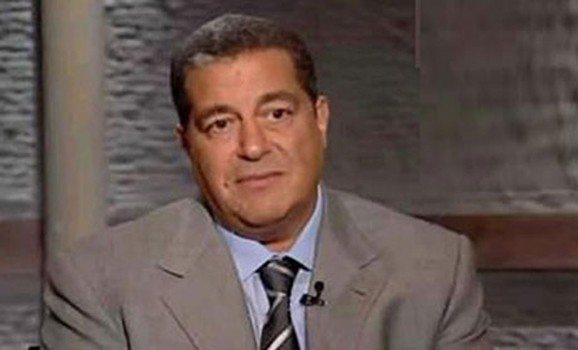 Yasseen Mansour and his brothers Youssef and Mohammed (both billionaires) run Mansour Group, which owns Caterpillar dealerships in several African countries. The Egyptian businessman has an estimated net worth of $1.9billion as of January 2018 according to Forbes. He is one of the major shareholders in Palm Hills Developments. Majority of his wealth is currently tied up in Mansour Group. The company has the sole rights to General Motors dealerships in Egypt and Iraq, as well as supermarkets, all the McDonald's in Egypt, and distribution of L'Oreal cosmetics in Egypt.
11. Aziz Akhannouch & family
Net Worth: $2.2 Billion (Forbes)
Industry: Petroleum, Diversified
Aziz Akhannouch is a Moroccan businessman and the country's current Minister of Agriculture in Abdelilah Benkirane's cabinet. He is the majority owner of Akwa Group, a multibillion-dollar Moroccan conglomerate with interests in petroleum, gas and chemicals through its publicly-traded subsidiaries Afriquia Gas and Maghreb Oxygene. It also has businesses operating in media, real estate development and hotels. Forbes estimates his net worth as $2.2 billion as of January 2018.
10. Patrice Motsepe
Net Worth: $2.4 Billion (Forbes),
Industry: Mining, Self Made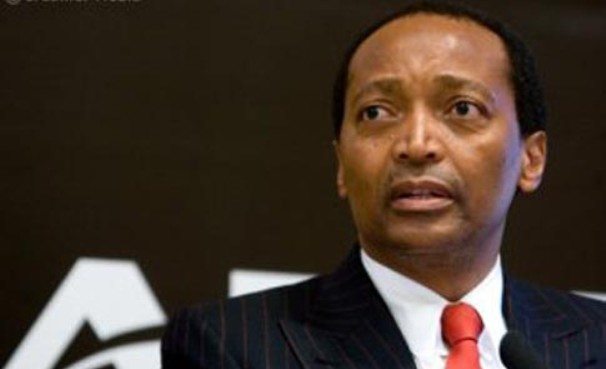 Patrice Motsepe is one of the wealthiest men in Africa and the first and only South Africa's black billionaire. He is regarded as a mining magnate and his company African Rainbow Minerals (ARM) has interests in platinum, nickel, chrome, iron, manganese, coal, copper and gold. He also owns shares in Harmony Gold, through his company ARM. Patrice Motsepe was born in Soweto and later trained as a lawyer. He is a self-made African billionaire who started by buying low-producing gold mine shafts in 1994 and turned them profitable using a lean management style. He also holds a equity in Sanlam, another publicly traded financial services company outside the city of Cape Town. Some of his non "corporate" investments include the Mamelodi Sundowns Football Club where he is the president an owner. His net worth is $2.4bn according to Forbes.
9. Mohamed Mansour 
Net Worth: $2.7 Billion (Forbes)
Industry: Diversified, Self Made
Mohamed Mansour is one of the richest men in Africa with estimated net worth of $2.7bn. His company Mansour Group is rapidly expanding outside of Egypt. More than half of Mansour Group's revenues now come from outside Egypt. His company's operations span internationally across several major industrial sectors and can be summarized into five main business divisions: automotive, capital markets, consumer and retail, industrial equipment, and services. All these have positioned him as one of the richest men in Africa. Interests in Egypt include Philip Morris and McDonald's franchises.The Mansours also own the largest supermarket chain, Metro, which recently received an offer from Emirati billionaire Majid Al Futtaim for up to $300 million.
See Again: Top 10 Wealthiest Black Billionaires At The Moment
8. Koos Bekker
Net Worth: $2.8 Billion (Forbes),
Industry: Media, Internet, Investments, Self Made
Jacobus Petrus "Koos" Bekker is the billionaire Chairman designate of leading merging markets media group Naspers. The company operates in 130 countries and is listed on both the London and Johannesburg Stock Exchanges. He led the founding team of M-Net in 1985, which gave rise to pay TV operations today spanning 48 countries in Africa. In the early 1990's when MTN was launched together with partners. Koos served as CEO of the MIH group until 1997, when he took over at Naspers. Since then the group moved strongly into the internet. The South African media tycoon stepped down as CEO of media conglomerate Naspers in February 2014 after running the Cape Town-based company since 1997. As of April 2015, he was the chair of the Naspers board.
7. Naguib Sawiris
Net Worth: $4 Billion (Forbes)
Industry: Telecom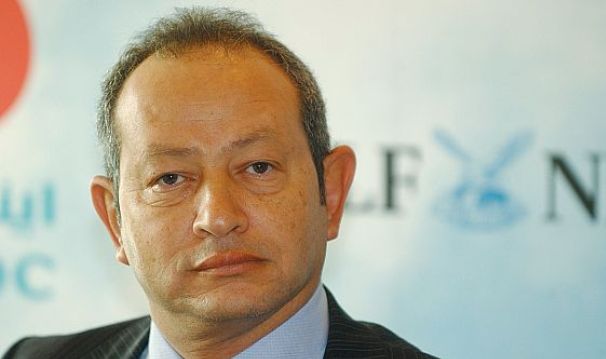 Naguib Sawiris is the eldest son of Egyptian billionaire Onsi Sawiris who established Orascom Group – Egypt's largest private sector employer and the most capitalized on Cairo and Alexandria's stock exchange. He is Egypt's second richest man and one of the top 20 Africa's richest men. He is known as one of Egypt's telecoms mogul. He sold almost all his shares in Russian telecom giant VimpelCom, which had earlier acquired his company's Sawiris' Orascom Telecom in a cash and stock transaction in 2011. Naguib Sawiris started Orascom Telecom Media and Technology, a 20,000 employees company that also manages 11 GSM operators around the world. His company has more than  70% stake in Koryolink, North Korea's only cell phone network. He recently bought a Canadian mining company La Mancha from French nuclear giant Areva for $317 million through his weather investment company. He joined politics in 2011 and has been a vocal opponent of the Muslim Brotherhood. Naguib Sawiris net worth is $4 billion dollars.
6. Issad Rebrab & family
Net Worth: $4 Billion (Forbes)
Industry: Telecom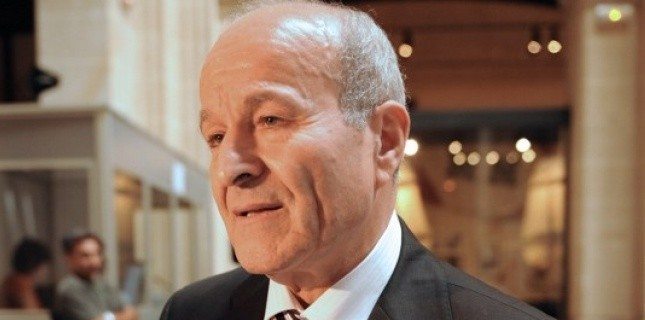 Issad Regrab is an Algerian Businessman and Entrepreneur with an estimated net worth of $4 billion. The chairman of Algeria's largest privately-owned conglomerate, Cevital is reportedly his country's first ever billionaire according to Forbes. Most of his wealth is due to Cevital, which produces sugar, vegetable oil and margarine. He is also the Exclusive distributor in Algeria for Hyundai, Europcar and Samsung.
5. Mike Adenuga 
Net Worth: $5.3 Billion (Forbes)
Industry: Telecom, Oil and Gas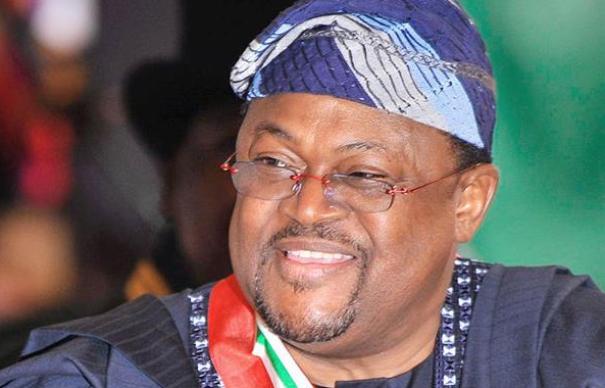 Mike Adenuga is the second richest man in Nigeria with a net worth of $5.3 bn. He is a telecom giant who built a fortune in mobile telecom and oil production. Mike Adenuga is the founder and president of Glo, a mobile telecom company that has grown to become Nigeria's second largest mobile telecom network. He started as a cab driver and security guard in USA to fund his studies. He made his first million at age 26 selling lace and distributing Coca-Cola in Nigeria. However, he lost two telecom licenses and a bank, fled into exile and still went on to become one of the richest black men in the world. The company he founded, Conoil PLC is one of Nigeria's largest independent exploration companies, with a production capacity of 100,000 barrels of oil per day. Adenuga made his first fortune at age 26 in the 1970s by distributing lace and other materials, but he hit it big during the military regime of former President Ibrahim Babangida. Adenuga is widely believed to be a proxy investor for former President Babangida.
Glo has an estimate of over 25 million subscribers (June 2009) and is a 100 percent Nigerian owned company with presence in the Republic of Benin and recently acquired licenses to start businesses in Ghana and the Ivory Coast. Glo recently built an $800 million high-capacity fibre-optic cable known as Glo-1, a submarine cable from the United Kingdom to Nigeria.
4. Nassef Sawiris
Net Worth: $6.8 Billion (Forbes)
Industry: Construction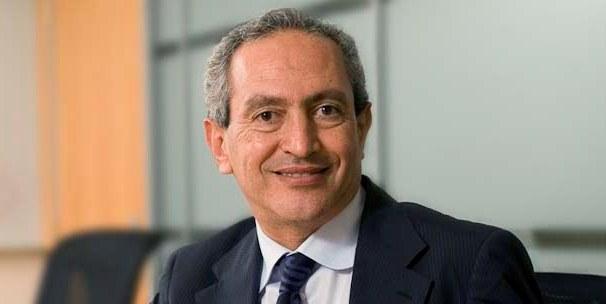 Nassef Sawiris is the 4th richest man in Africa who runs Orascom Construction Industries which is Egypt's most valuable publicly-traded company. He is into construction sector with a significant stake in cement company Lafarge. He oversaw the construction activities of Orascom since 1990. He was also a board member of NASDAQ Dubai from July 2008 – June 2010, he currently sits on the boards of Besix (Belgium) and NNS Holding (Luxembourg). He is worth $6.8 bn.
3. Johann Rupert 
Net Worth: $7.2 Billion (Forbes)
Industry: Luxury Goods
Johann Rupert's is the 3rd richest man in Africa. He is the chief of luxury goods outfit – Compagnie Financiere Richemont. His company's stock has increased more than 50% on a per year basis. He also has stakes in investment holding companies Remgro and Reinet. He is an avid golfer with a net worth of $7.2 bn. He is the Chancellor of the University of Stellenbosch, with family relatives, he owns two of South Africa's best known vineyards.
2. Nicky Oppenheimer 
Net Worth: $7.7 Billion (Forbes)
Industry: Diamonds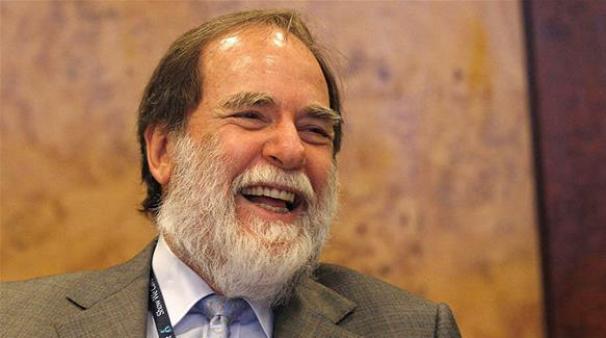 Nicky Oppenheimer, one of the richest men in South Africa with a net worth of $7.7bn is a diamond magnate who made a pivotal decision in November 2011 to sell his family's 40% stake in De Beers, the world's largest diamond producer to Anglo American, which was founded by his grandfather, for $5.1billion. Anglo American before the deal already owned 45% of DeBeers while the remaining 15% is owned by the government of Botswana. Nicky Oppenheimer's other interests apart from making money include flying helicopters, cricket and conservation. He owns the Tswalu Kalahari Reserve which is regarded as the largest private game reserve in South Africa.
1. Aliko Dangote 
Net Worth: $12.2 Billion (Forbes)
Industry: Cement, Sugar, Flour, Self Made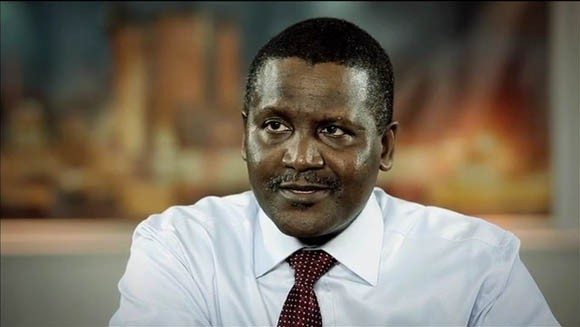 The richest man in Africa is Aliko Dangote. He is also the world's richest black man as at today. Dangote started increasing his fortune more than three decades ago when he started by trading in commodities like cement and conglomerates like flour and sugar with a loan he received from his maternal uncle. He eventually started production of these products and went on to build the Dangote Group, a company that has grown to become West Africa's largest publicly-listed conglomerate company, which now owns sugar refineries, salt processing facilities, his Lagos-based company is Africa's biggest cement manufacturer, it also makes enormously popular food products such as noodles, spaghetti and milk.
Note that this list only features the richest men in Africa who made their wealth mostly through legitimate means.