Africa is endowed with so many human and natural resources, but the continent still lags behind on many developmental fronts, especially in wealth creation and income redistribution. Sadly, this has left many Africans living on the continent in abject poverty with no hope in sight. Some call it the "resource curse."
Though the continent is still lagging behind when it comes to economic development, it is possible that in the future, the wealthiest people in the world may come from Africa. This assumption is informed going by the strides some notable Africans have in the business world in recent times. We have seen Africans rapidly climb up the wealth ladder which one relatable example is Nigerian billionaire Aliko Dangote who rose quickly in wealth to claim a spot on Forbes Africa's Billionaire list. He's not just the richest man in Africa, but the richest black man.
Africa's Richest Men And Their Sources Of Wealth 
Though Aliko Dangote is the current and undisputed richest African, he's one man, but there are many others who are closely following his lead and have been successful thereof. Thus, we have the likes of Koos Bekker, the Mansour, and the Sawiris brothers who are all billionaires with diverse businesses in and around the African continent.
20. Strive Masiyiwa
Net Worth: $1.1 Billion
Age: 62 years old
Industry: Telecommunication
Country of Residence: London, United Kingdom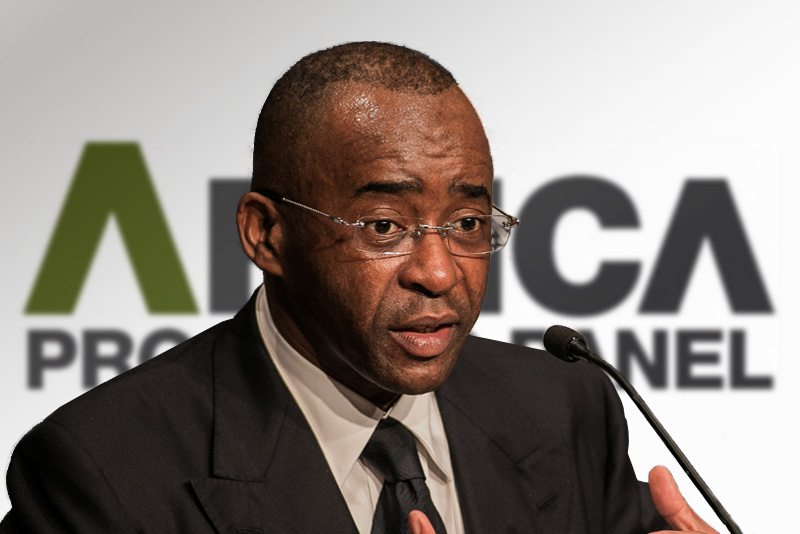 Strive Masiyiwa is a London-based Zimbabwean billionaire businessman and philanthropist. In 1998, Masiyiwa founded Econet Wireless Zimbabwe, a mobile phone company and reports show that he currently owns about 50% stake in the company. His other assets include stakes in mobile phone networks in Burundi and Lesotho and investments in FINTECH and power distribution firms in Africa. Today, Strive Masiyiwa is among the wealthiest black men in the world with a staggering net worth of about $1.1 billion.
Did You Know?
Masiyiwa challenged the Zimbabwean government in a lawsuit that eventually ended the monopoly of telecommunications in the country.
19. Michiel Le Roux
Net Worth: $1.3 Billion
Age: 62 years old
Industry: Banking
Country of Residence: Stellenbosch, South Africa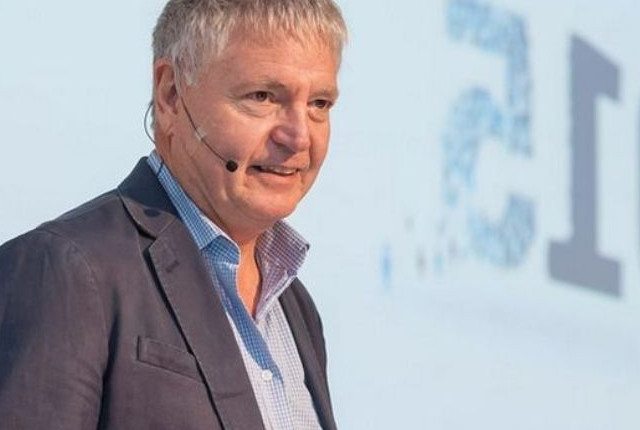 Michiel Le Roux whose full name is Michiel Scholtz du Pre Le Roux is from South Africa and has found his way into Forbe's January 2021 list of richest people in Africa following his outstanding accomplishment in the banking sector. Before banking, Mr. Le Roux worked with Distillers Corp for a considerable spell. Today, he is the founder and former Chairman of Capitec Bank Holdings Limited, the emerging middle-class bank in South Africa. He is not just known as one of the richest people in South Africa, but also one of the richest and most powerful businessmen in Africa.
Did You Know?
Michiel Le Roux has a law degree but never practiced law as a career because he thinks it is boring.
18. Othman Benjelloun
Net Worth: $1.4 Billion
Born: 1931
Industry: Banking, Insurance
Country of Residence: Fez, Morocco
On this list, the Moroccan businessman is one of the oldest. Othman Benjelloun comes from the prominent Benjelloun family in Fez. He inherited some stakes from his father and later acquired an insurance company in 1988. The bulk of his wealth comes from his banking enterprise, the BMCE Bank or Banque Marocaine du Commerce Extérieur, which operates in 20 African countries.
Did You Know?
He is a member of the World Union of Arab Bankers and was elected in 2012 as the vice president of the union.
17. Mohamed Al-Fayed
Net Worth: $1.4 Billion
Age: 94 years old
Industry: Diversified
Though an Egyptian born and raised in Roshdy, Alexandria, Egypt, Al-Fayed has most of his business dealings in Europe but is hard to neglect him as one of the richest men in the African continent. He ventured into the business world after he and his brothers founded a shipping company in Egypt with its headquarters in Genoa, Italy. He later went into oil exploration in Haiti, construction in UAE, mining, and football club ownership (Fulham F.C which he later sold to Shahid Khan in 2013) in England, hospitality business (Hôtel Ritz Paris) in France, and real estate in Scotland.
Did You Know?
When Mohamed Al-Fayed bought his Balnagown Estate in Easter Ross, Northern Scotland, it was a 12 acres piece of land. But with over $27 million investment, he has developed the estate into 65, 000 acres which now has a historic 14th-century pink Balnagown Castle restored and an operational tourist accommodation business.
16. Mohammed Dewji
Net Worth: $1.6 Billion
Age: 48 years old
Industry: Diversified
Country of Residence: Dar es Salaam, Tanzania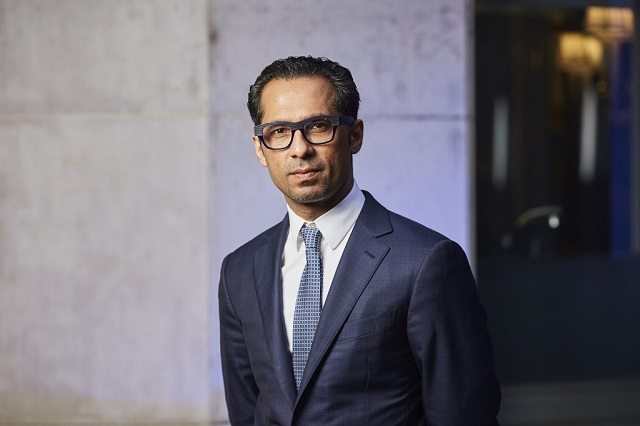 Mohammed Dewji is a Tanzanian businessman and chairman of Mohammed Enterprise Tanzania Limited (MeTL). Originally, the company was founded by his father. METL, the largest Tanzanian conglomerate privately owned, deals in textile manufacturing, flour milling, beverages, and edible oils. It is present in not less than six countries across eastern, southern, and central Africa and the young entrepreneur has also expressed his intention to expand the business to more countries.
Did you Know? 
Mohammed Dewji is arguably the youngest billionaire in Africa to have appeared on Forbes Richest African men.
2. Shortly after he pledged to donate $1.5bn to charity, in October 2018, Dewji was kidnapped in his home country and his family promised to give $1bn Tanzania shillings as a reward for his whereabouts. After he regained his freedom and returned home safely, Mohammed Dewji revealed that at some point during the ordeal, he asked the kidnappers to shoot him out of frustration.
15. Aziz Akhannouch
Net Worth: $1.7 Billion
Born: 1961
Industry: Petroleum, Diversified
Country of Residence: Rabat, Morocco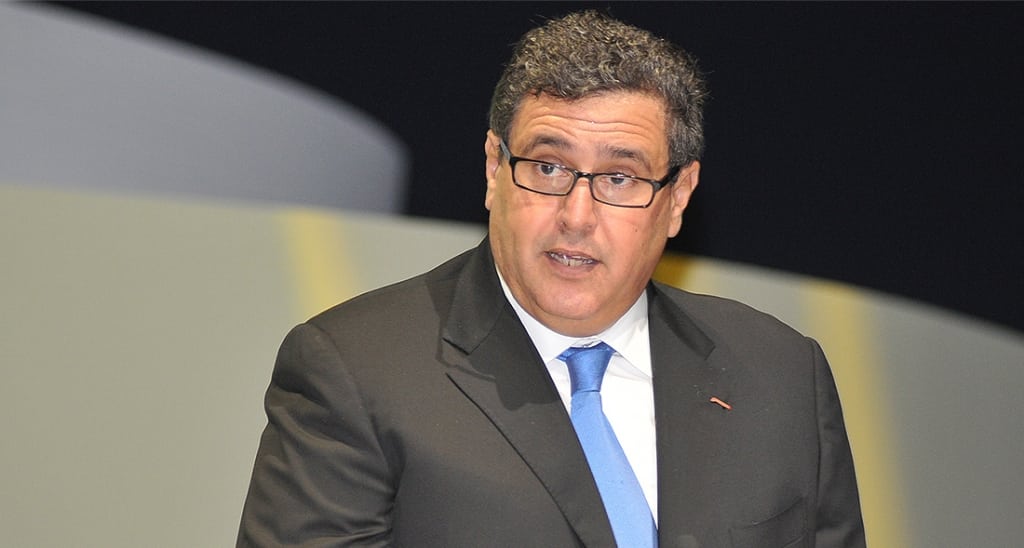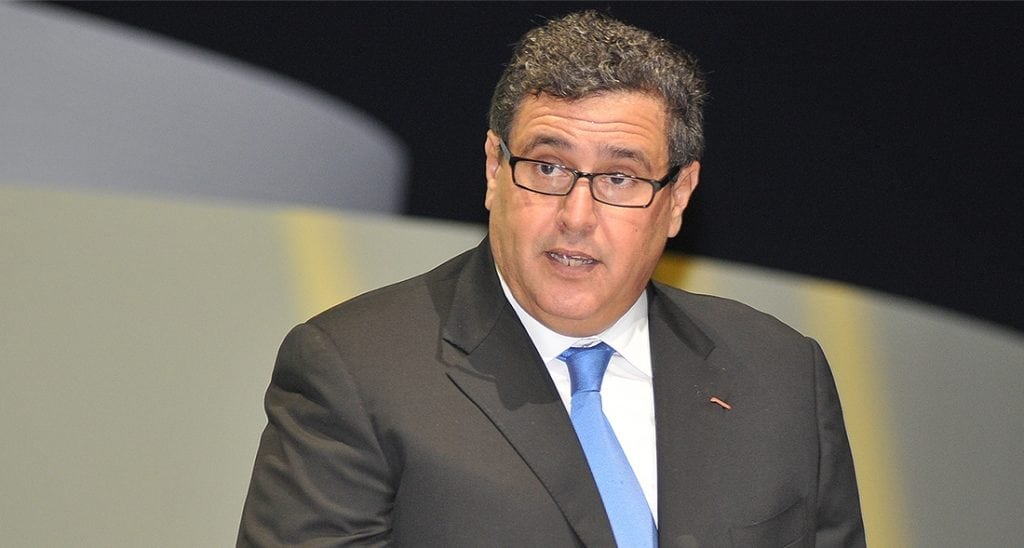 Since 2007, Aziz Akhannouch has been Morocco's Minister of Agriculture under Prime Minister Abdelilah Benkirane's cabinet. Before politics, Aziz Akhannouch was already an established businessman. He is the owner of Akwa Group, a multibillion-dollar Moroccan conglomerate with interests in petroleum, gas, and chemicals through its publicly-traded subsidiaries Afriquia Gas and Maghreb Oxygene. It also has businesses operating in media, real estate development, and hotels.
Did You Know?
Through his company Afriquia, Akhannouch donated roughly one billion dirhams ($103.5 million) to combat the Coronavirus Pandemic in March 2020.
14. Youssef Mansour
Net Worth: $1.9 Billion
Age: 48 years old
Industry: Diversified
Country of Residence: Cairo, Egypt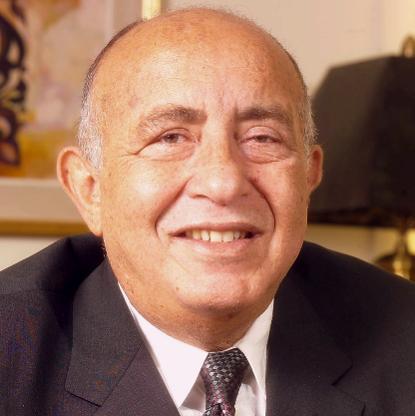 Youssef Mansour is the eldest of the three Mansour brothers. Each sibling owns a stake in Mansour Group, a business conglomerate that gets the bulk of its value from its Caterpillar dealerships in Russia and a number of African countries. Youssef is responsible for the consumer goods division, which includes the largest supermarket chain in Egypt, the Metro supermarket chain, as well as tobacco brands, and McDonald's restaurants in Egypt.
Did you Know?
Just like his brother, Mohamed Mansour, Youssef attended the North Carolina State University for a Bachelors' degree in Engineering and Auburn University where he also bagged a Masters' degree in Business Administration.
13. Yasseen Mansour
Net Worth: $2.3 Billion
Born: 1961/1962
Industry: Diversified
Country of Residence: Cairo, Egypt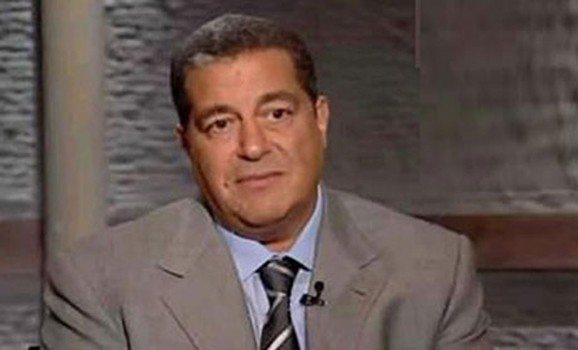 Yasseen Mansour and his brothers Youssef and Mohammed (both billionaires) run Mansour Group, which owns Caterpillar dealerships in several African countries. The Egyptian businessman has an estimated net worth of $2.3billion as of our last review. He also has his own sole company, Palm Hills Developments, one of Egypt's largest real estate developers. Though, it is a subsidiary of the Mansour Group.
Did You Know?
Yasseen is the youngest of the three Mansour brothers. He holds a Bachelor's degree from George Washington University.
12. Koos Bekker
Net Worth: $2.5 Billion
Age: 71 years old
Industry: Media, Internet, Investments
Country of Residence: Cape Town, South Africa
The South African billionaire is the Chairman of different companies, chief among is Naspers. He took the company to greater heights as Chairman for 15 years (1997-2012) and today the media company operates in 130 countries. Multi-choice, M-Net, MTN and so many media and internet investments are subgroups of the Nasper Media Group.
Did You Know?
For 15 years at Naspers, Koos Bekker earned no salary, bonus, or perks. Anyway, he was compensated through stock options and grants.
11. Patrice Motsepe
Net Worth: $2.6 Billion
Age: 61 years old
Industry: Mining, Sports
Country of Residence: Cape Town, South Africa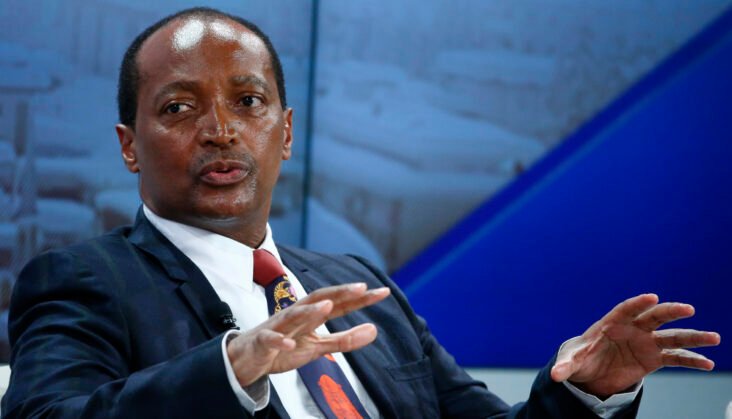 He is the founder and chairman of African Rainbow Minerals, a mining company that mines gold, diamond, ferreous, metals, and platinum. He also owns shares in Harmony Gold, through his company ARM. He has investments in the company, Ubuntu-Botho Investments. He is sometimes referred to as the only black South African billionaire.
Did You Know?
He first appeared on the Forbes list in 2008 and was the first Black African to do so. The South African billionaire is the owner of the South African club, Mamelodi Sundowns F.C. He was among the heavyweights who vyed for the Confederation of African Football (CAF) top seat – CAF President, but lost to Ahmad Ahmad of Madagascar who assumed office on 29 January 2021.
10. Naguib Sawiris
Net Worth: $3 Billion
Age: 69 years old
Industry: Telecom
Country of Residence: Cairo, Egypt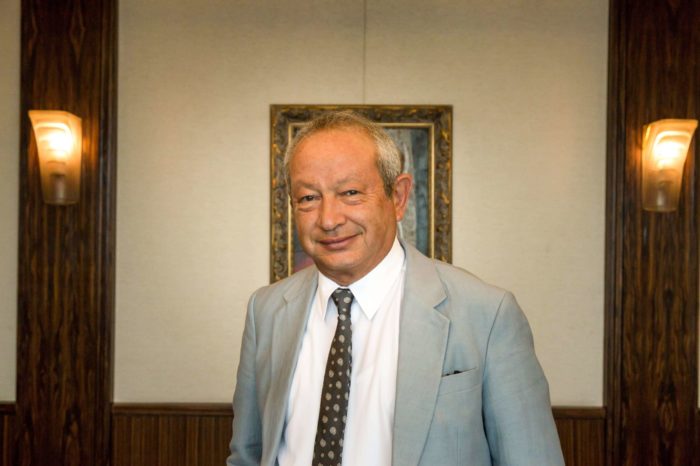 Naguib Sawiris is the eldest son of Egyptian billionaire Onsi Sawiris who established Orascom Group. He is Egypt's second-richest man and one of the top 20 Africa's richest men. His company, Orascom Telecom Holding is dubbed the giant of telecom in Egypt because Naguib has expanded its services to over 20 countries, serving about 180 million customers.
Did You Know?
Sometime in 2015, Naguib Sawiris spoke about buying two Greek islands in the Mediterranean as a solution to combat the growing migrant crisis of refugees from worn-torn countries.
9. Abdulsamad Rabiu
Net Worth: $3.1 Billion
Age: 63 years old
Industry: Cement, Sugar
Country of Residence: Lagos, Nigeria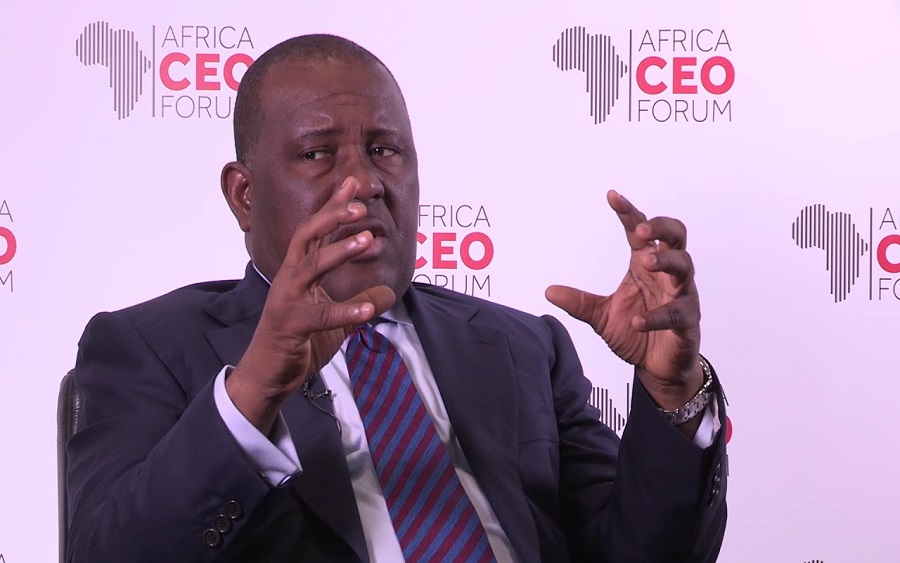 Rabiu Abdulsamad is the founder and chairman of BUA Group, a Nigerian conglomerate concentrating on manufacturing, infrastructure, and agriculture. The company generates revenue in excess of $2 billion. He is also the chairman of the Nigerian Bank of Industry (BOI).
Rabiu owns two powerhouse cement companies, Obu Cement and Cement Co. of Northern Nigeria. When Forbes published its list in March 2020, Abdul Samad was worth about $2.9 billion, but by January 2021, Rabiu Samad's company had accumulated much revenue, increasing his net worth to the tune of $3.1 billion.
Did You Know?
His father, Alhaji Khalifah Isyaku Rabiu was one of Nigerian's foremost industrialists in the 1970s and 1980s.
8. Mohamed Mansour
Net Worth: $3.3 Billion
Born: 1948
Industry: Diversified
Country of Residence: Cairo, Egypt
Mohamed Mansour is one of the richest men in Africa with an estimated net worth of $3.3bn. He belongs to the reputable Mansour family in Egypt. Together with his brothers, Youssef Mansour, and Yasseen Mansour, they own the Mansour Group. The company is known for being one of the world's largest General Motors dealers and one of the top distributors of Caterpillar products.
In 2010, Mohamed Mansour founded his own company, Mancapital – a sub-company of the Mansour Group and became its chairman. Today, the company has expanded beyond Africa and has partnered with Philip Morris and McDonald's franchises. The Mansours also owns the largest supermarket chain, Metro Markets, raking in millions for Mohamed and his family.
Did You Know?
After he obtained his bachelor's in Engineering from North Carolina State University in 1968, in 1971, he was awarded a master's degree in Business Administration at Auburn University and he went ahead to lecture in the institution until 1973.
7. Issad Rebrab
Net Worth: $4.4 Billion
Age: 79 years old
Industry: Telecom, Sugar
Country of Residence: Algiers, Algeria
Issad Regrab is an Algerian Businessman and Entrepreneur. He is the CEO of Cevital – which is the largest sugar refinery in the world, with the capacity to produce 2 million tons a year. According to Forbes, Issad is reportedly his country's first-ever billionaire. Also, he is the chairman of Algeria's largest privately-owned conglomerate (Cevital), and most of his wealth is gotten from the company's production of sugar, vegetable oil, and margarine. He is also the Exclusive distributor in Algeria for Hyundai, Europcar, and Samsung.
Did You Know?
Issad Rebrab spent 8 months in jail on charges of corruption but was freed on January 1, 2020, when he was acquitted for no wrongdoing.
6. Ivan Glasenberg
Net Worth:$6.3 Billion

Age: 66 years old
Industry: Commodity Trading, Mining
Country of Residence: Johannesburg, South Africa
South African-born Ivan Glasenberg is the CEO of one of the world's largest commodity trading companies – Glencore International Plc. The company turns in annual revenue of about $215.1 billion. He began working in the company's coal department in the year 1984 and 5 years later he was heading their branches in Hong Kong and Beijing till 1990 when he was made head of the coal department. Having proved his worth, Ivan became CEO of Glencore in the year 2002 and has remained at the helm of affairs since then. As CEO, he spearheaded the merger of Glencore and Xtrata to form Glencore Xstrata; one of the largest mining company mergers valued at $88 billion.
Did You Know?
Ivan Glasenberg announced in December 2020 that he would step aside as CEO of Glencore in the first half of 2021. His decision to retire will mark the end of his 20 years of stay at the helm of affairs in the company.
5. Johann Rupert 
Net Worth: $6.6 Billion
Age: 73 years old
Industry: Luxury Goods
Country of Residence: Cape Town, South Africa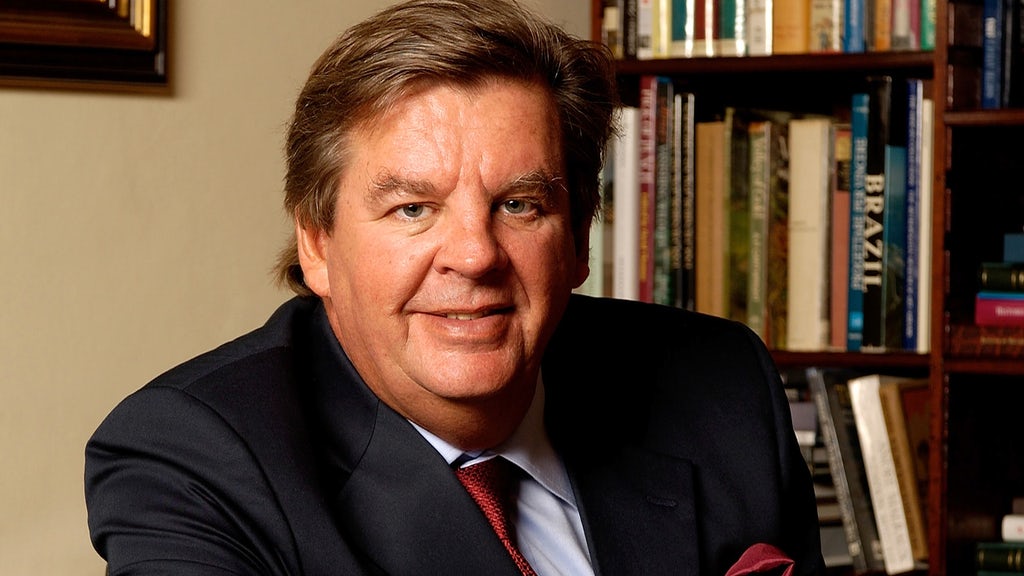 Johann Rupert is currently the 5th richest man in Africa. He is the chief of luxury goods outfit – Compagnie Financiere Richemont, which is dubbed as the largest luxury watchmaker in the world. Also, he owns stakes in some top companies like Remgro which he chairs and owns about 7% stake in.
Did You Know?
Johann Rupert is a golf lover and has contributed to the growth of the sport in South Africa. He once withdrew millions of rand worth of advertising in the British design magazine, "Wallpaper", in reaction to the magazine description of Afrikaans language as "the ugliest language in the world".
4. Nicky Oppenheimer 
Net Worth: $7.7 Billion
Age: 78 years old
Industry: Diamonds
Country of Residence: Johannesburg, South Africa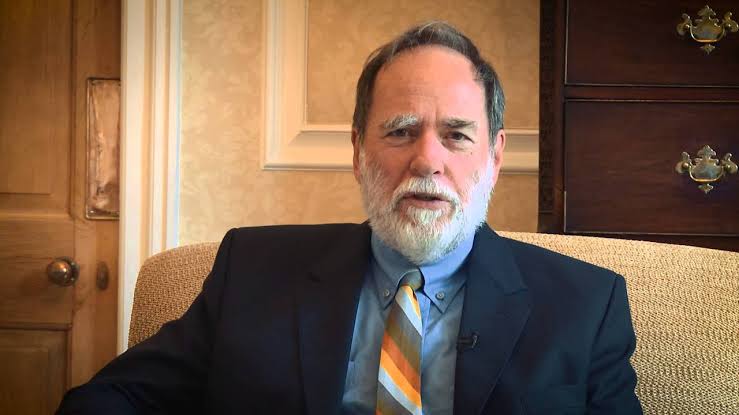 Nicky Oppenheimer, one of the richest men in South Africa with a net worth of $7.7bn is a diamond magnate. His family, Oppenheimer were formerly in sole control of the DeBeers, a Diamond, and exchange company. The Southern African billionaire is into real estate with properties across South Africa, Botswana, and Zimbabwe. He is also into aviation and the owner of the Tswalu Kalahari Reserve which is regarded as the largest private game reserve in South Africa.
Did You Know?
Nicky first made it to the Forbes billionaire list after selling his family's 40% stake in DeBeers to another company, Anglo-American for $5.1 billion in 2012.
2. He is also one of the African billionaires fighting with all of their might to erase COVID-19 in the continent.
3. Mike Adenuga
Net Worth: $7.7 Billion
Age: 70 years old
Industry: Telecom, Oil, and Gas
Country of Residence: Lagos, Nigeria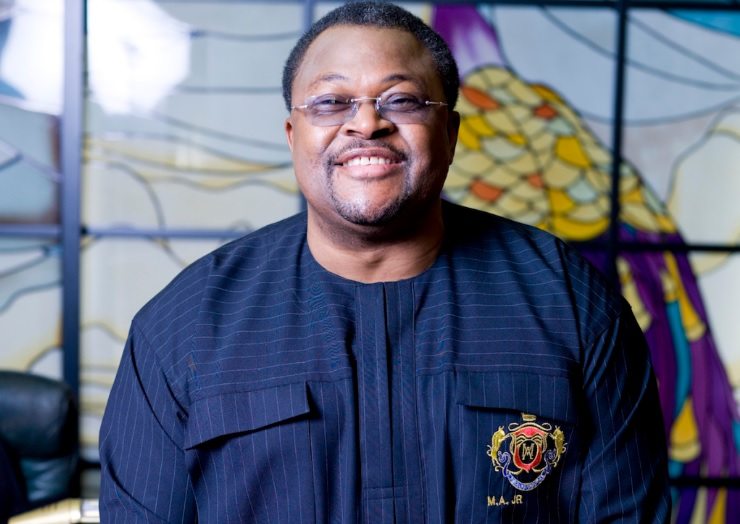 Mike Adenuga is the CEO of Conoil which was the first indigenous Nigerian oil exploration company to strike oil in commercial quantities in Nigeria. Although he had a huge drop in his net worth following the crash of the Nigerian economy, Adenuga is still in the top-20 richest men in Africa. Adenuga's mobile telecoms company, Globacom, is the second-largest operator in Nigeria and has a presence in Ghana and Benin, and a few other African countries.
Did You Know?
Long before now, Adenuga started as a cab driver and security guard in the USA to fund his studies. He made his first million at age 26 selling lace and distributing Coca-Cola in Nigeria.
2. Nassef Sawiris
Net Worth: $8 Billion
Age: 66 years old
Industry: Construction, Chemical
Country of Residence: London (United Kingdom), New York City (United States)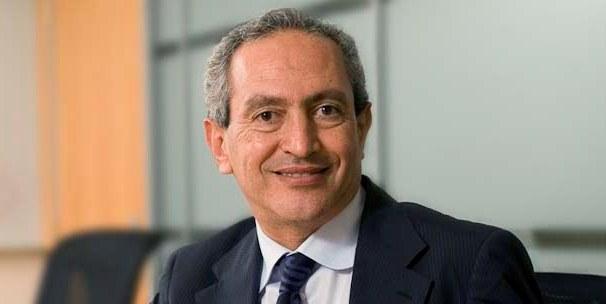 Nassef Sawiris is an Egyptian businessman. He is a self-made billionaire and currently the 2nd richest man in Africa who runs Orascom Construction Industries which is Egypt's most valuable publicly-traded company. He is in the construction sector with a significant stake in cement company Lafarge. With his wealth of experience, Nassef Sawiris has been a director and member of several companies including, board member of NASDAQ Dubai from July 2008 – June 2010,  board member of Besix (Belgium), and NNS Holding (Luxembourg), Executive Chairman, Aston Villa FC, amongst others.
Did you Know?
He is the younger brother of two of Africa's big entrepreneurs, Naguib Sawiris and Samih Sawiris. His elder brother, Naguib is also a billionaire. The Sawiris family is recognized for their philanthropic activities.
1. Aliko Dangote 
Net Worth: $10.1 Billion
Age: 66 years old
Industry: Cement, Sugar, Flour, Self Made
Country of Residence: Lagos, Nigeria.
Aliko Dangote is not just Africa's richest man but also, the richest black person in the world. Dangote is most famous across Africa for his multiple businesses, that cut across various regions in the continent. As the CEO and founder of Africa's largest cement producer, Dangote Cement, the 63-years-old owns 85% of the publicly-traded company, which has diversified into flour and sugar businesses, oil and gas, and other cereals flooding the African market.
Did you Know?
He took a loan of Five Hundred Thousand Naira (N500,000) from his uncle, Sani Dangote, to begin the importation business before switching to production. Today, Dangote Group is made up of about 13 companies.
Recap of The 20 Richest Men In Africa Ranked By Their Net Worth In 2021
Aliko Dangote – $10.1 Billion
Nassef Sawiris – $8 Billion
Mike Adenuga – $7.7 Billion
Nicky Oppenheimer – $7.7 Billion
Johann Rupert – $6.6 Billion
Ivan Glasenberg – $6.3 Billion
Issad Rebrab – $4.4 Billion
Mohamed Mansour – $3.3 Billion
Abdulsamad Rabiu – $3.1 Billion
Naguib Sawiris – $3 Billion
Patrice Motsepe – $2.6 Billion
Koos Bekker – $2.5 Billion
Yasseen Mansour – $2.3 Billion
Youssef Mansour – $1.9 Billion
Aziz Akhannouch – $1.7 Billion
Mohammed Dewji – $1.6 Billion
Mohamed Al-Fayed – $1.4 Billion
Othman Benjelloun – $1.4 Billion
Michiel Le Roux – $1.3 Billion
Strive Masiyiwa – $1.1 Billion
Notable Mentions – Women Who Made The List Of The Richest People In Africa
The richest people in Africa are by no means limited to men, even though men make up more than 80% of any list you will see. African women are not relenting and a few of them have made Forbes list of African billionaires in recent times. Those worthy of mention in this list are Nigerian-born Folorunsho Alakija and Angolan-born Isabel dos Santos; though the latter's source of wealth is still controversial.
Folorunsho Alakija
Net Worth: $1 Billion
Age: 72
Industry: Oil and Gas
Country of Residence: Lagos, Nigeria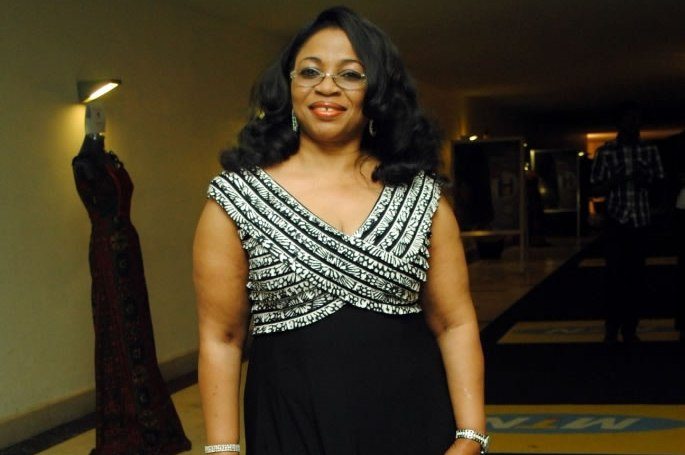 Hailing from a reputable family, Folorunsho Alakija enjoyed opulence in her childhood. She studied both in the UK and Nigeria for her education and this paved the way for her career. She also established her own tailoring business before landing the initiative to go into the oil business. Today she is the Vice-Chairman, Famfa Oil, the richest woman in Nigeria and the second richest woman in the whole of Africa. Asides from venturing into Oil and Gas, she owns a printing company, The Rose of Sharon Group, a couple of real estate including stakes in DaySpring Property Development Company.
Did You Know?
Folorunsho Alakija's house in Lagos is ranked as one of the largest houses in the world and rated the most expensive residential house in Africa. Her house is estimated to be around $700 million.
Isabel dos Santos
Net Worth: $2.2 Billion
Age: 50
Industry: Petroleum, Diversified
Country of Residence: Angola, Portugal (exile)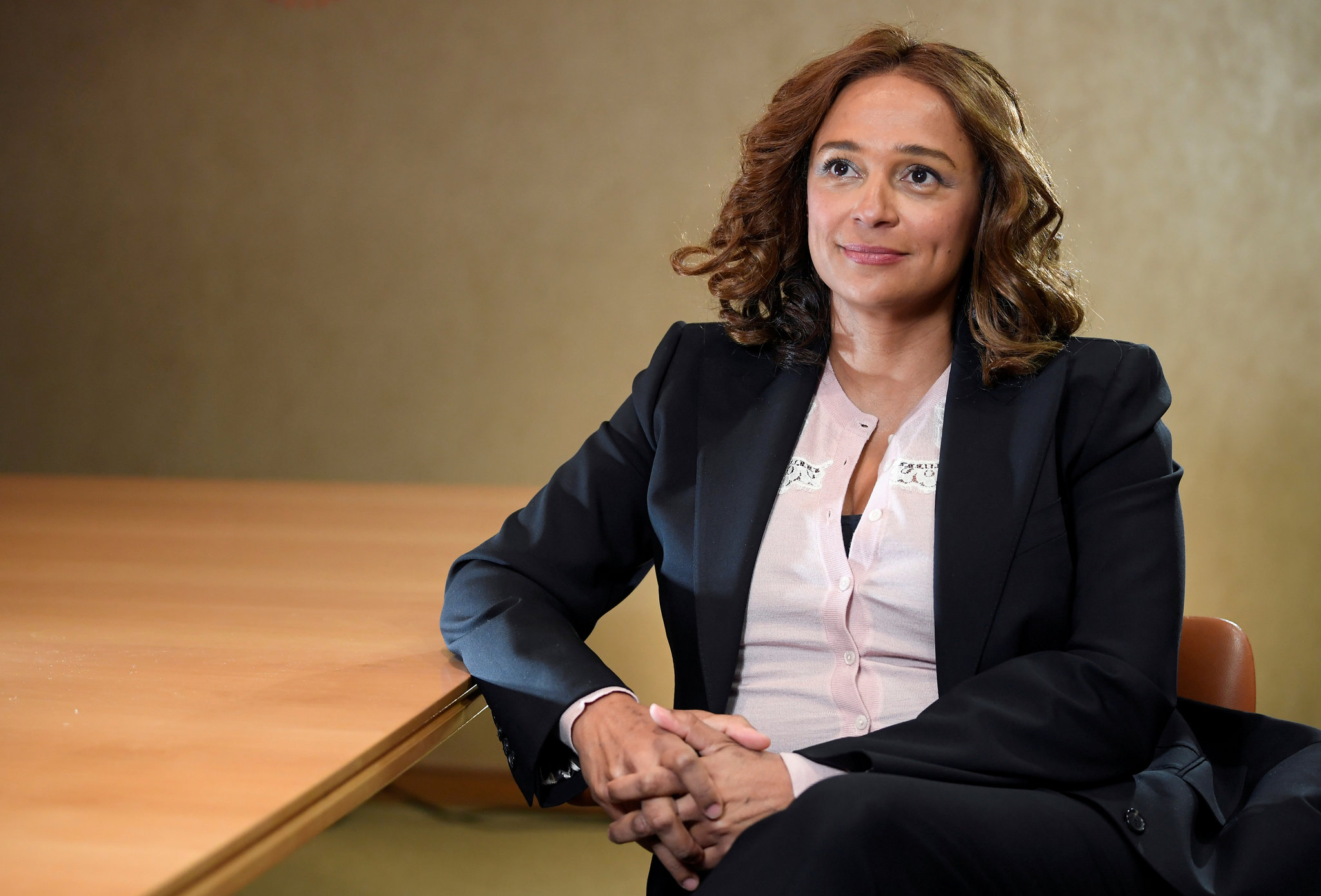 Isabel dos Santos does not own any company to her name, but she has a huge number of stakes, bonds, and shares in telecom, oil and gas, real estate, and banking companies all over Angola. Although it has been stated that she amassed the majority of her wealth with the aid of her father's influence as the leader of their country. Regardless of her recent woes and scandal, this does not invalidate her position as one of the richest persons in Africa.
Did You Know?
Isabel dos Santos is currently in exile in Portugal because she is currently facing corruption charges with the Angolan government. Also, she is the daughter of former Angolan president, Jose Eduardo dos Santos.