Gone are the days when all African women did was bear children, raise them, take care of their husbands, and generally run the home front. Many of them had no formal education and were less expressive. Today's African woman is strong, daring, enterprising, and among global leaders. One of these African women is Angola's Isabel dos Santos, whose name does not just make headlines in her country but also in the whole continent and the world at large.
Isabel dos Santos is the oldest daughter of Angola's former president, Jose Eduardo dos Santos, who stepped down in 2017. She was born on the 20th of April 1973 in Baku, Azerbaijan SSR, and attended an all-girls boarding school in Kent before studying electrical engineering at King's College London. Isabel was recently named the richest woman in Africa by Forbes. Her name is far from being obscure, but what line of business brought her the wealth she enjoys?
The Growth of Isabel dos Santos' Empire
In the early 1990s, Isabel dos Santos returned from London to join her father in Luanda and got employed by a German recycling company. Alongside her job, she set up a trucking business. Then, the development of a walkie-talkie system made way for her subsequent exploration of the telecommunications industry.
In 1997 at the age of 24, she opened the Miami Beach Club, one of the first nightclubs and beach restaurants on Luanda Island. Over nearly 20 years, she expanded her business interests continuously, and this led her to create several holdings in companies within the following sectors: telecommunications, media, retail, finance, and the energy industry, both in Angola and in Portugal.
In addition to her commercial interest in oil and diamonds, Isabel dos Santos owns shares in the Angola cement company, Nova Cimangola. She also holds 28.8% stake in Portuguese media conglomerate, Zon Multimedia.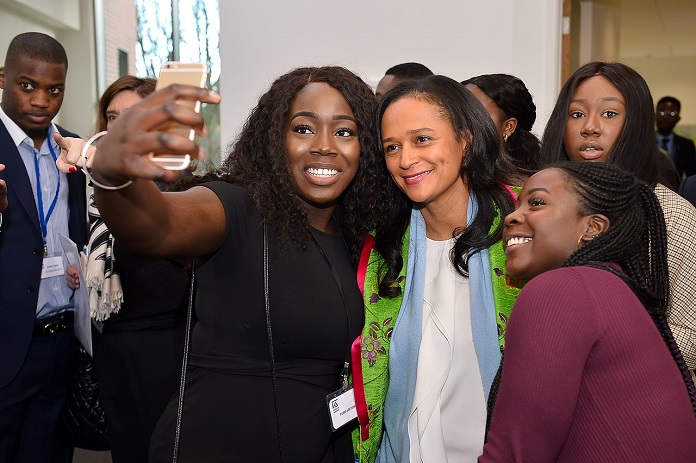 In 2012, Isabel was given Lifetime Achievement Prize for Entrepreneurial Excellence in Africa by Millenium Excellence Foundation. Her father made her head of Sonangol, Angola's state oil firm in 2016 but Angola's new president removed her from that role in November 2017. She is currently the president of Angola Red cross.
She Is One of the Richest Women In The World
With an estimated net worth of $2.6 billion, Isabel dos Santos has been named the richest woman in Angola and the whole of Africa by Forbes. Forbes described how dos Santos acquired her wealth by taking stakes in companies doing business in Angola, suggesting that her wealth comes almost entirely from her family's power and connections. In November 2015, BBC named Santos as one of the 100 most influential women in the world.
After a thorough research by Forbes, we know now that her father transferred to her stakes in several Angolan companies, including banks and a telecom firm. Isabel's wealth is also a result of her purchase of shares in Portuguese companies, including telecom and cable TV firm, Nos SGPS.
Scandals that Threaten Isabel dos Santos' Integrity
Isabel dos Santos' wealth has raised several questions and controversies. There have been some allegations against her, one claims she acquired her wealth by taking stakes in companies that want to do business in Angola, terming her wealth as "kleptocratic".
Recently, she became a formal suspect in a criminal investigation, for allegations of corruption and nepotism following the publication of Luanda Leaks, a media-led investigation by the International Consortium of Investigative Journalists.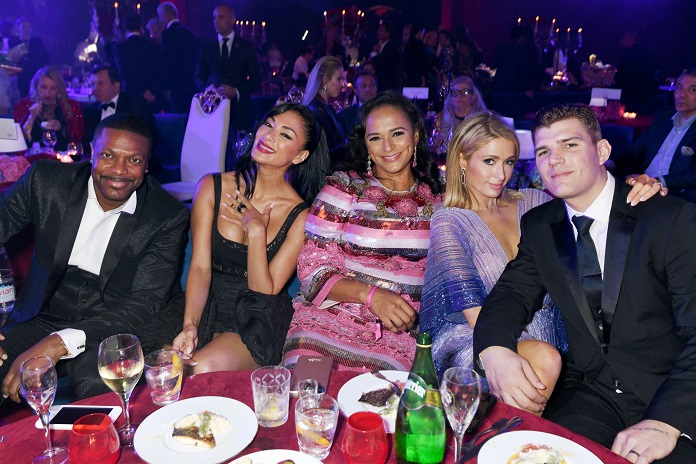 The leaked documents reveal Isabel dos Santos got access to lucrative deals involving land, oil, diamonds, and telecoms when her father was president of Angola. The documents also show how she and her husband were allowed to buy valuable state assets in a series of suspicious deals.
The allegations against Dos Santos relate to suspected maladministration and misappropriation of funds during her 18-month term as chair of the nation's state oil company, Sonangol. A criminal investigation that will determine if she is guilty of these crimes has already begun. So far, the seizure of some of her assets has been ordered with some of her bank accounts frozen. If Isabel and her husband are convicted, she will spend years in prison.
Dissecting Isabel's Powerful Family
As earlier mentioned, Isabel dos Santos is the daughter of Angola's longtime former president, Jose Eduardo dos Santos. He was the commander in chief of the Angolan Armed Forces (FAA) and President of the People's Movement for the Liberation of Angola (MPLA). His party ruled Angola since it gained independence in 1975 and he was the second-longest-serving president in Africa, surpassed only by President Teodoro Obiang Nguema Mbasogo of Equatorial Guinea.
Isabel dos Santos was born to his first wife, Tatyana Kukanova. Tatyana Sergeevna Kukanova was born and raised in the city of Penza. She studied at the Azerbaijan University of Oil and Chemistry in Baku. The couple met while Jose was studying in the Soviet republic of Azerbaijan. Isabel's father was married three times with six children.
Her Brother Reportedly Embezzled $500 Million
Some of her known siblings include Eduardo Breno Lemos dos Santos, Jose Filomeno dos Santos, Eduane Danilo Lemos dos Santos, and Joseana Lemos dos Santos. Jose Filomeno is one of the most popular, he is also a graduate of a London school. He studied at the University of Westminister Law School.
Like Isabel, Jose has also been mired in the controversy surrounding the family's wealth. Having served as the chairman of Angola's Sovereign Wealth Fund, he reportedly embezzled $500 million.
Compared to Isabel and Jose, other siblings have kept a lower profile. Eduane Danio Lemos, Eduardo Breno Lemos, and Joseana Lemos dos Santos are the children of her father's third wife, Ana Paula dos Santos.
See Also: How Old Is Jimmy Carter, When Was He President & Where Is He Now?
Isabel Dos Santos Is a Mother of Three
Isabel dos Santos is married to a Congolese art collector and businessman, Sindika Dokolo. Dokolo is a Congolese millionaire whom she met while studying in London. He is also from a prominent family in Congo.
They had a glamorous wedding in Luanda in 2002 that was attended by many prominent people. Sindika Dokolo owns one of the most important contemporary African art collections in the continent. The couple has been married since 2002 and has three children.