We have seen grown-ups make it big in diverse industries in Nigeria but there are also some distinguished kids in the country that not only became famous but acquired wealth in millions. These children made it to the top ten richest self-made kids in Nigeria and can be found in diverse fields like sports, music, acting, social media, and the likes. Though they started making exploits from their early days, most of them are now in their teens and there are some who will soon hit their twenties.
Watching children like Emmanuella Samuel grow up as she entertains us via the Mark Angel comedy platform has been really exciting. What of tennis player Marylove Edwards who has swept trophies in the field of sports, we are not forgetting kids like Ahmed StarBoy who commandeered attention at Wizkid's homecoming concert, earning a ₦10 million naira worth of deal on the spot. These young stars are just amazing and we cannot help but admire their rare skills and talents. Let's meet the richest self-made kids in Nigeria right now.
10. Segun Wire
Net Worth: ₦10 million
Occupation: Internet Sensation
Industry/Talent: Social Media
The top ten richest self-made kids in Nigeria must include Segun Wire, a boy who is barely into his teens. We would not be far from the truth to say that Segun's rise to prominence was completely accidental. The little boy owes his fame to a video that emerged some years back, declaring his wish to end up as a yahoo boy in the future. The message he passed in the video may be considered negative by the public, however, it succeeded in making Segun a true internet sensation as it attracted millions of followers, views, and likes on the internet. Today, the young man can boast of a net worth of ₦10 million.
9. Marylove Edwards
Net Worth: ₦15 million
Age: 18
Occupation: Tennis player
Industry/Talent: Sports
Far from being an entertainer, Marylove Edwards happens to be a professional tennis player. Born on the 18th of March 2005, she boasts an impressive and unique resume in playing tennis as her performance has been described as incredible by many. In fact, Edwards is rated as the no.1 junior tennis superstar in the continent of Africa. The youngster was just four when she developed an interest in the sports and has proved her mettle by participating in prestigious tournaments. For all the Junior Tennis Championships she ever took part in, Edwards swept trophies and accolades from nearly all of them. In Togo, West Africa, she came against Kumba of Mali in 2018, emerging victorious by 6-2, 6-00, winning the CAT/ITF West/Central African Junior Championship qualifiers.
Expectations are really high with Marylove as fans are already seeing her in the light of the next tennis superstar in Nigeria and beyond. By 2017, she was already ranking number 4 on the Nigeria Tennis Federation list for women singles. The girl trains under the watch of her dad Eddy Edwards and received professional training from Mohammed Ubale – junior tennis head coach of Nigeria. Temple Management Company (TMC) is the company with the responsibility of managing her career.
Marylove is a great inspiration to her contemporaries, though we are yet to see the best of the young tennis player. It may be too early to tell but Nigeria may well produce the next Serena Williams to the world and with her net worth of ₦15 million, it goes without saying that Marylove Edwards deserves a spot on the list of the top ten richest self-made kids in Nigeria.
8. Destiny Boy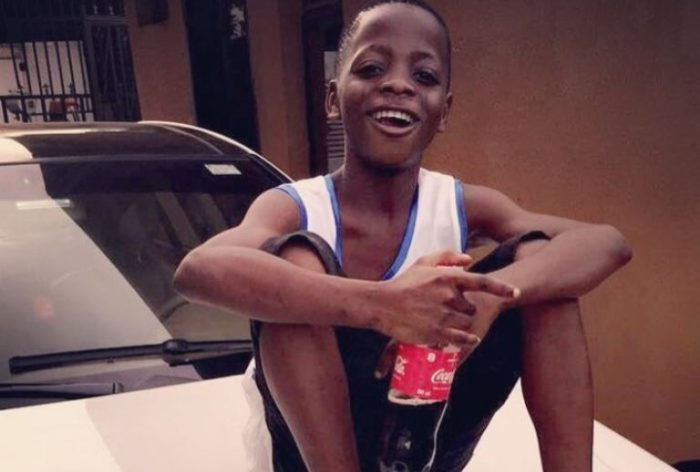 Net Worth: ₦17 million
Occupation: Singing
Industry/Talent: Entertainment
Next up is the teenage Fuji pop sensation who goes by the name Destiny Boy, though his given name is Afeez Adesina. The young boy tested fame after he did a cover of the hit single If by Nigerian afro-pop superstar Davido. The release of the cover song went viral immediately, creating a big buzz for Destiny Boy.
Afeez was born and bred in Agege Lagos and according to the young singer, Fuji music is what dominates in his area and has hugely influenced his music style. However, he prefers to fuse pop and fuji together, creating a unique style of music in the process. The young talent has this assiduous character that has promoted him in the Nigerian music scene. His talent and enthusiasm have definitely not gone unnoticed as Nigerian music superstars like TuBaba and D'banj have since linked up with him. Sporting a fortune of ₦17 million as a teenager, Destiny Boy is clearly someone to watch for in the future.
7. Ify Ufele
Net Worth: ₦18 million
Age: 18
Occupation: Fashion Designer
Industry/Talent: Fashion Industry
Born on the 3rd of May 2005, Ify Ufele is a name associated with the fashion industry. People have doubted whether a child below ten years can design and create beautiful outfits but the answer is in the affirmative; the child just needs to be as talented and as skilled as Ufele. The youngest daughter of Emeka Ufele and Dr. Perry learned to overcome societal pressure and physical shortcomings, showing great passion and talent for fashion at the tender age of seven.
Ify was just three when she started learning the rudiments of sewing from her grandmother and by the time she turned five, the young talent was already competent at handling a sewing machine. The child fashion star went on to found the clothing line ChubbiLine. According to Ify, her chubby size made her a victim of peer bullying but has not doused her shine one bit. Today, she is obviously a known name in the fashion industry with her clothing line catering to the needs of people of all sizes and shapes.
The talented fashion star has shown her competence with African fabrics, effortlessly manipulating them into foreign designs and creating masterpieces in the process. Thanks to her rise to prominence, Ify's work has been featured at the prestigious New York Fashion Week which has brought her additional exposure. Though a resident of the United States, the fashion expert loves African culture and gets inspiration from it whenever she visits home. Ify's spot on the list of richest self-made kids is well deserved, she has an Instagram page where she shares inspiring messages with fans.
6. Amarachi Uyanne
Net Worth: ₦31 million
Age: 19
Occupation: Dancer
Industry/Talent: Entertainment
Born on 17th July 2004, talented dancer Amarachi Uyanne is just in her mid-teens. She is another gifted Nigerian kid who emerged winner at the 2012 edition of Nigeria's Got Talent (the maiden edition). This feat made her a millionaire ten times over with its accompanying ₦10 million prize money.
Amarachi is an indigene of Imo State, though she is a resident of Delta State. She started developing her dance skills at the tender age of five. Emerging as the winner of the AGT in 2012 was just a starting point for Amarachi who went ahead to drop her first single called Amarachi Dance. She then proceeded to create a niche for herself in the Nigerian entertainment industry by collaborating with some A-list Nigerian singers, a good example is her track Ova Sabi where she featured Phyno.
Amarachi got positive reviews from the Nigerian music critics for her two singles which also received massive airplay. She is the brain behind the Amarachi Talent Academy which she equally runs. The academy is a talent school focused on training and nurturing kids with both dance and musical prowess. Amarachi has maintained her spot on the list of ten richest self-made kids in Nigeria as she has continued to hone her God-given talent, showing up at numerous shows and runways. The Imo State native is still in the process of acquiring formal education at the University Preparatory Secondary School located in Benin City Edo State.
5. Aunty Success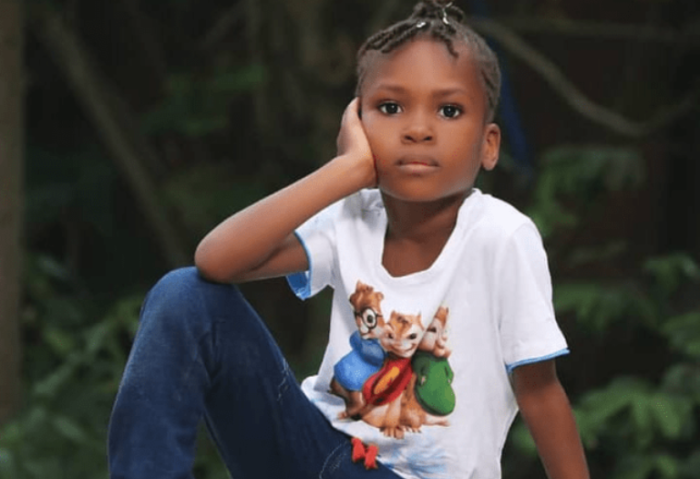 Net Worth: N34 million
Age: 10
Occupation: Comedienne
Industry/Talent: Entertainment
Success belongs to the cast of the popular Mark Angel comedy and was born in Port Harcourt Rivers State on the 19th of July 2013. At barely eight years of age, Aunty Success as she is popularly called enjoys fame that has spread throughout the African continent and beyond. Her popularity was nurtured on the sets of several Mark Angel comedy skits in 2017 and within a very short time, Success became a name on everybody's lips, just like Emmanuella who is said to be her cousin. She is also related to Mark Angel himself.
In 2020, an estimation of the young comedienne's net worth was pegged at slightly above ₦34 million which accrued majorly from her gigs in comedy skits. Success who hails from Imo State is just in primary school; the child star has the advantage of time and is definitely gunning for the top with her performances.
4. Emmanuella Samuel
Net Worth: ₦60 million
Age: 13
Occupation: Comedienne
Industry/Talent: Social Media
Emmanuella Samuel burst into the Nigerian entertainment scene when her uncle Mark Angel started featuring her in his comedy skits. With time, the little girl gained popularity and consequently, any comedy skit featuring Emmanuella would receive over one million in views within one week of its release. The young talent's performances on the Mark Angel YouTube channel had a tremendous effect, boosting its subscription level to over 900,000 with above 100 million recorded views.
The child star was born on the 22nd of July 2010 as Emmanuella Samuel. The female comedienne is not just popular in Nigeria, Emmanuella has traveled to many countries in the world. In fact, she recently announced her plans to star in an upcoming Disney film which informed her trip to Disneyland. Emmanuella is one child comedienne whose fame has attracted numerous endorsements over the years. Her endorsement deals include;
• FreshYo Yoghurt drink – as the brand ambassador
• Peak Milk – as the brand ambassador
• Nickelodeon – makes appearances in their ad campaign
• Wikipedia – she also appears in their ad campaign
Emmanuella's efforts in the comedy scene have not gone unnoticed as the female comedienne has been bountifully rewarded with recognition, awards, and accolades. She has pride of place as the Afro-Australian Music & Movie Awards youngest recipient. To receive the (AAMMA award, she had to travel down to Sydney Australia to attend the event. Emmanuella has also bagged other prestigious awards, including the Niger Delta Special Talent Award, the NEA Award, and City People Award. In 2016, precisely in the month of November, the comic act was hosted by CNN. With her fortune of ₦60 million, Emmanuella's name has come to stay on the list of ten richest self-made kids in Nigeria and she looks set to maintain it far into the future.
3. DJ Young Money
Net Worth: ₦61 million
Occupation: Disc Jockey
Industry/Talent: Entertainment
They say an apple doesn't fall far from the tree and this is exactly the case with DJ Young Money. His dad has been a part of the disk jockey business for several years and it comes as no surprise that his little boy toed the same line. The boy just stepped foot into his teens and is already making exploits and recording millions of naira through his performances and contacts. The young talent has been hosted by Jay FM Jos and was at the recent birthday ceremony of Ahmed Tinubu in Lagos where he put up a stellar performance.
He is currently with K-Nation Entertainment after he inked a lucrative deal as the label's in-house DJ. The deal is said to be worth millions.
2. Ozzy Bosco
Net Worth: ₦61 million
Age: 16
Occupation: Musician
Industry/Talent: Entertainment
Ozzy Bosco's fortune shows a tie with that of DJ Young Money. Born on the 7th of January 2007. The son of Mr Mojekwu and Mrs. Nonye Chukwujama hails from Anambra State. Ozzy just became a teenager and is already on the list of the top ten richest self-made kids in Nigeria. Named Oziomachukwu Favor Mojekwu at birth, he discovered his passion and talent for music at an early age. He was just four in 2011 when she participated in Nigerian Kids Got Talent at Muson Centre, Lagos, winning the grand prize. Ozzybee as he is popularly called had the unflinching support of his family while nurturing his young talent. His mum takes the credit for making him into the globally recognized international artist that he is today. The proud mum was able to accomplish this feat by linking the young star to several known musicians in Nigeria.
Apart from featuring in the Nigerian music scene, the emerging superstar has also registered his presence on the international scene. He was at Britain's Got Talent show in 2016 where his performance earned a befitting standing ovation. He has equally received an invitation for an African summit in recognition of his humanitarian projects on the global stage. The Pan African Humanitarian Summit held in Dar Salam, Tanzania, in 2017, had him as its only child panelist. The keynote presentation he rendered in Tanzania earned the young talent a warm welcome from Nigeria's High Commissioner to Tanzania.
He already launched his debut album Journey of Life and has put up numerous performances all over the country. As he continues to compose songs, take part in stage performances and record those awesome hits, the recording artist has also excelled in other roles. It is worthy of mention that the boy is good at academics and despite his busy schedule with regards to entertainment, he has never disappointed in his grades. Part of Ozzy's net worth of N61 million also came from endorsements.
1. Ahmed StarBoy
Net Worth: ₦65 million
Occupation: Singer
Industry/Talent: Entertainment
As his name says, Ahmed StarBoy is indeed a star boy; the emerging talent is the prodigy of Nigeria's own Starboy Wizzy popularly known as Wizkid. A native of Ijebu Ode in Ogun State, he is a signee of Wizkid's record label, Starboy Entertainment for which he received an impressive N10 million to launch his music career. Born in 2005, Ahmed is in his mid-teens and already on a career journey that his peers can only dream of. The boy prodigy announced his entrance into the Nigerian showbiz scene in December 2017 following his palpable performance at Wizkid's homecoming concert.
His performance that night is best described as electric as it got the audience screaming. It was that particular performance that attracted the interest of the Nigerian self-acclaimed star boy who wasted no time in offering him a deal accompanied with a cash gift of N10 million naira. From what is perceivable, Ahmed is a child destined for greatness and his collaboration with Wizkid is just the beginning of great things to come. His name is definitely worth mentioning on this list.