Black lesbian celebrities make up a huge part of the LGBT community and are pioneering the activism for rights that protect the community's interest. Over the Years, they have lent their voices to bringing attention to the problems of sexual minorities and LGBT rights even if it means using their own lives as examples. From sharing their own experiences in books to incorporating them into films, these 20 prominent lesbian celebrities who have been highlighted in this article are only a small part of the entire advocacy.
Popular Black Lesbian Celebrities in The World
1. Dee Rees
Age: 45 Years Old
Famous For: Film Directing/Film Producing/Screenwriting
Year of Coming Out: 2011(On National Coming Out Day)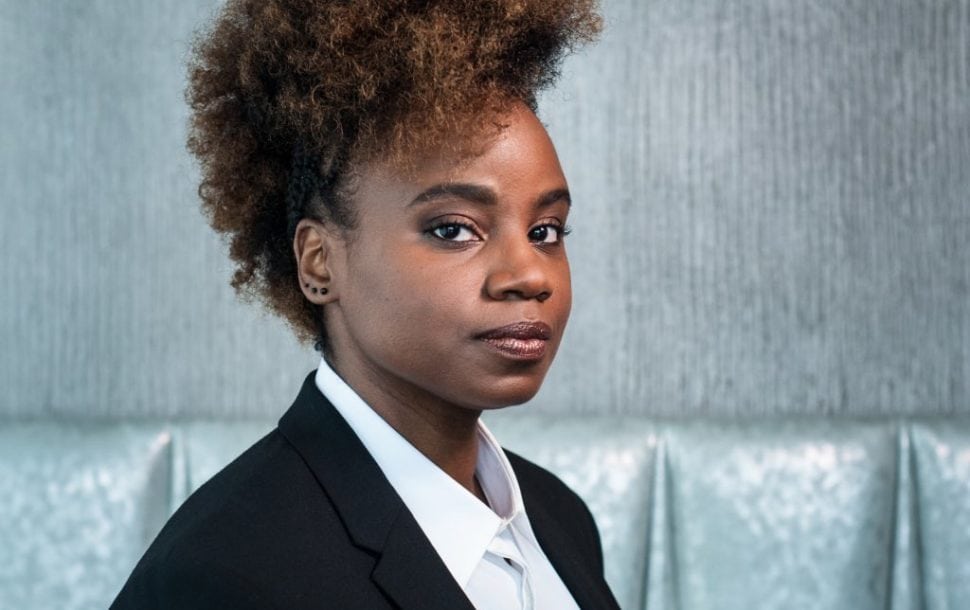 Director Dee Rees struggled with understanding her sexuality as a teenager and when she finally came out to let the world know her true sexual preference, her parents didn't accept it. Thus they would often send her religious reminders and bible quotations to make her reconsider. Her life story partly inspired the movie Pariah, a film she directed which focuses on a 17-year-old African-American lesbian teenager on the journey of accepting her identity. Dee Rees found a partner in Sarah M Broom who she has been with since 2017. The couple live in Upstate New York.
Read Also: Anderson Cooper Bio, Net Worth, Mom, Is He Gay, Who is The Boyfriend or Husband?
2. AZ Marie Livingston
Age: 36 Years Old
Famous For: Fashion Modeling, Acting, and Singing 
Year of Coming Out: 2012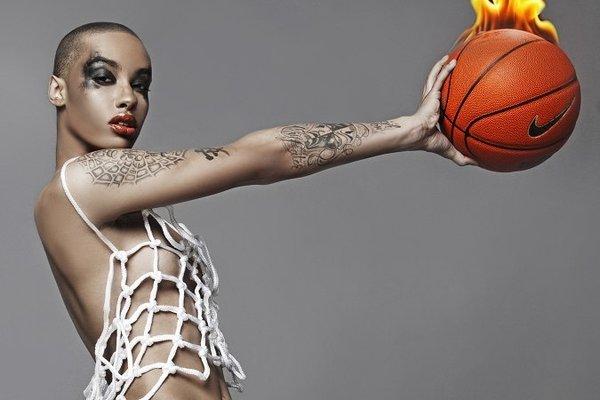 Born into a broken home with a gay father who left to embrace his sexuality, Ashley Marie Livingston grew up as an androgynous person and has been classified in the category of lesbian celebrities. She fell in love with modeling at a young age and also knew quite early that she wasn't all about men when it comes to her sex life. Since taking the bold step of dating fellow women, she has refused to be a closeted lesbian and remains one of the many voices using their flourishing platforms to advocate for the LGBT community.
3. Meshell Ndegeocello
Age: 54 Years Old
Famous For: Songwriting/Rapping
Year of Coming Out: 2015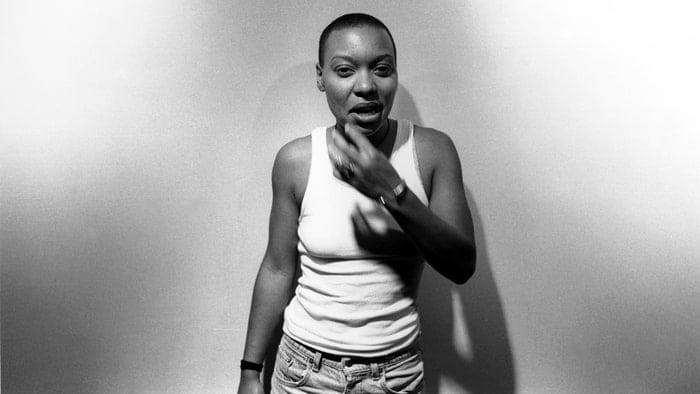 Ten-time Grammy award nominee, Meshell Ndegeocello adopted her name at the age of 17 which according to her means "free like a bird". That freedom also comes from being open with her sexuality without paying attention to what other people think about her. She is openly bisexual and has dated feminist author Rebecca Walker. She was married to Alison Riley for five years and has two sons.
4. Raven-Symoné
Age: 37 Years Old
Famous For: Acting/Songwriting/Singing
Year of Coming Out: 2012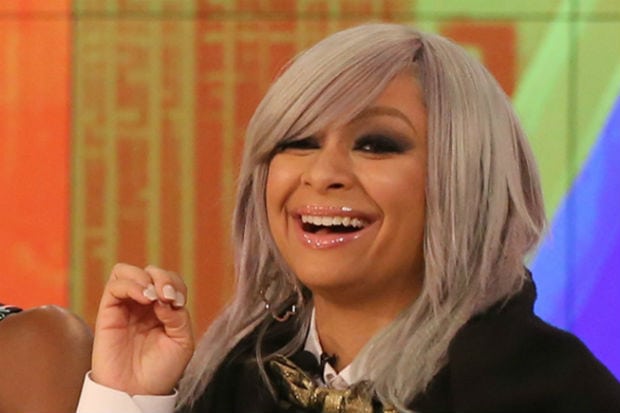 You probably remember her from That's So Raven or from The Cosby Show. She was that adorable bright child on the Show who also appeared in Hanging With Mr. Cooper but if you still need a different reminder, she appeared in Cheetah Girls and Black-ish as well. Raven-Symone is multi-talented; she raps, dances, models and of course acts. She also writes songs and sings. The star who won hearts as a child enjoys her success with the same sex as she prefers to deal with fellow women. She once expressed her excitement on Twitter after some states legalized gay marriage saying that it was great news to learn that she can now get married without having to worry about the law.
5. Azealia Banks
Age: 31 Years Old
Famous For: Rapping/Singing/
Year of Coming Out: 2015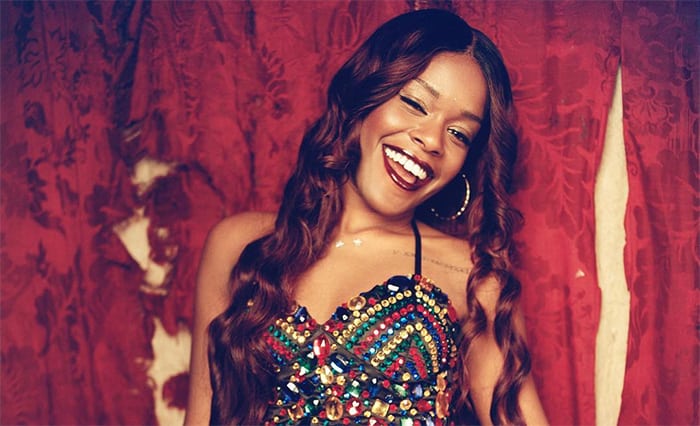 Despite the abuse she and her younger sister experienced in the hands of their single mother while growing up after the death of her father, Azealia rose to fame through her musical skills and now eloquently expresses her bisexuality without fears. She first came out in 2015 when she was accused of being homophobic while trying to hit out at her accusers. Since then, she enjoys whatever sexuality suits her at any particular time.
6. Robin Roberts
Age: 62 Years Old 
Famous For: Television Broadcasting 
Year of Coming Out: 2013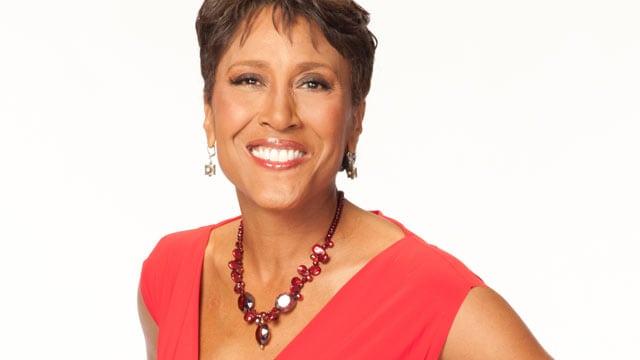 Sports reporter who anchors ABC's Good Morning America, Robin Roberts openly revealed through her Facebook page that she was going out with another woman named Amber Laign. The duo's relationship is alleged to have started in 2005. Despite not being open about it, the reporter revealed her sexuality publicly in 2013. She continues to stay bold about her sexuality and doesn't need anybody's validation to be happy.
7. Sheryl Swoopes
Age: 51 Years Old
Famous For: Playing Basketball 
Year of Coming Out: 2005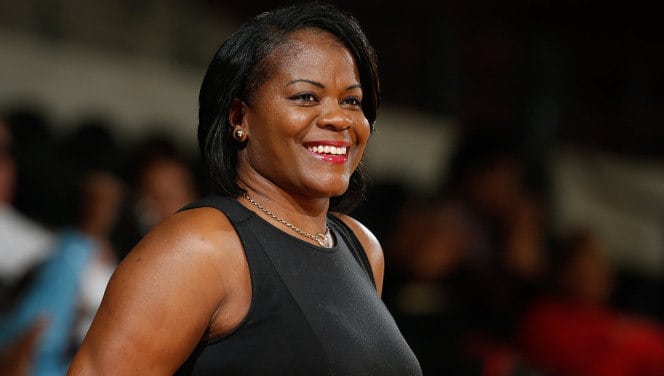 Former basketball player and the first black woman to be signed to WNBA, Sheryl Swoopes proudly told the world that she prefers women to men in 2005. According to her, she can't change who she falls in love with and her orientation doesn't change her personality. Of course, she remains a three-time MVP of the WNBA and is among the top 15 players of all time. As she clearly stated, her sexuality can't change those records.
8. Tracy Chapman
Age: 58 Years Old
Famous For: Singing/Songwriting
Year of Coming Out: Unknown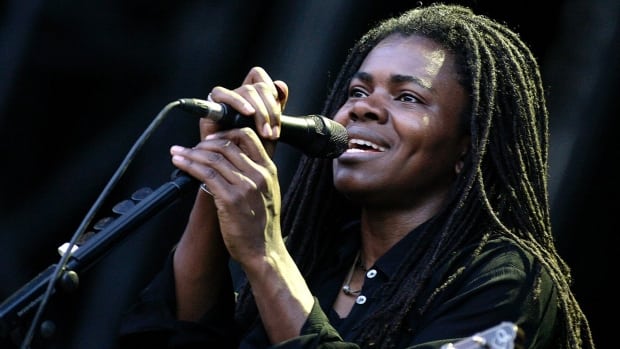 Tracy Chapman has been empowering the gay community through her songs and one of such songs is" Talking Bout a Revolution".  The singer is yet to publicly accept that her sexual preference is not straight but doesn't hide the fact that she dated Alice Walker author of The Color Purple in the 1990s. She may not be so keen to join the community of lesbian celebrities but they sure identify with her.
9. Felicia Pearson
Age: 42 Years Old
Famous For: Acting/Rapping/Writing
Year of Coming Out: 2007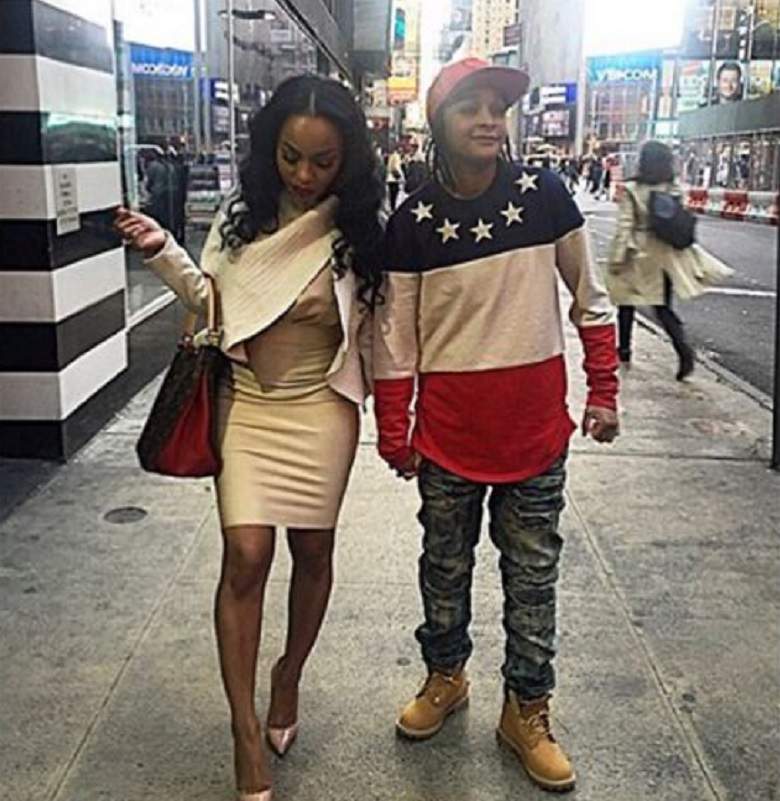 After weathering a stormy childhood and murder conviction to begin a successful acting career, the famous actress known for her role as Felicia Snoop Pearson on the film The Wire wrote the book Grace After Midnight. In it, she talked about her experience after coming out as a lesbian. Despite the discouraging past experience, Felicia Pearson remains unwavering and now, she no longer struggles with her sexuality.
10. Wanda Sykes
Age: 68 Years Old
Famous For: Acting/Writing/Comedy
Year of Coming Out: 2008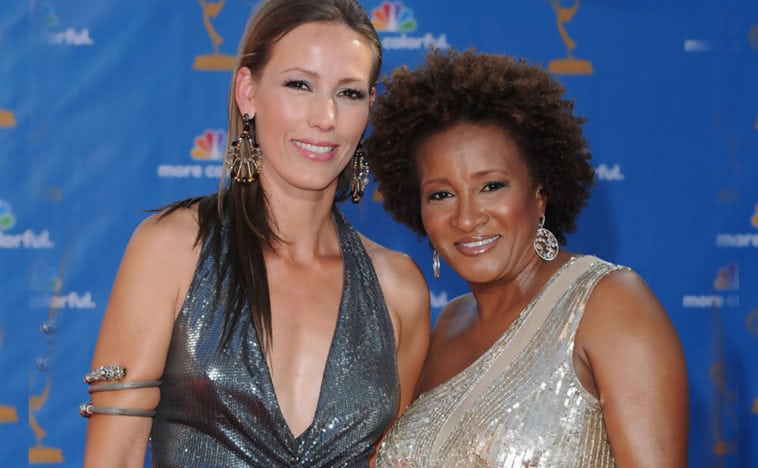 Among the most known lesbian celebrities is Wanda Sykes, a renowned actress and writer who also performs comedy. She gained fame for writing The Chris Rock Show for which she was awarded a Primetime Emmy Award in 1999. Though she makes a living by making others laugh, it wasn't funny to her conservative Christian family back in 2008 when she decided to open up about her sex life during a same-sex marriage rally that year. It was later announced that she was married to her lover, a female named Alex and they both share two children.
11. Angela Davis
Age: 79 Years Old
Famous For: Activism
Year of Coming Out: 1998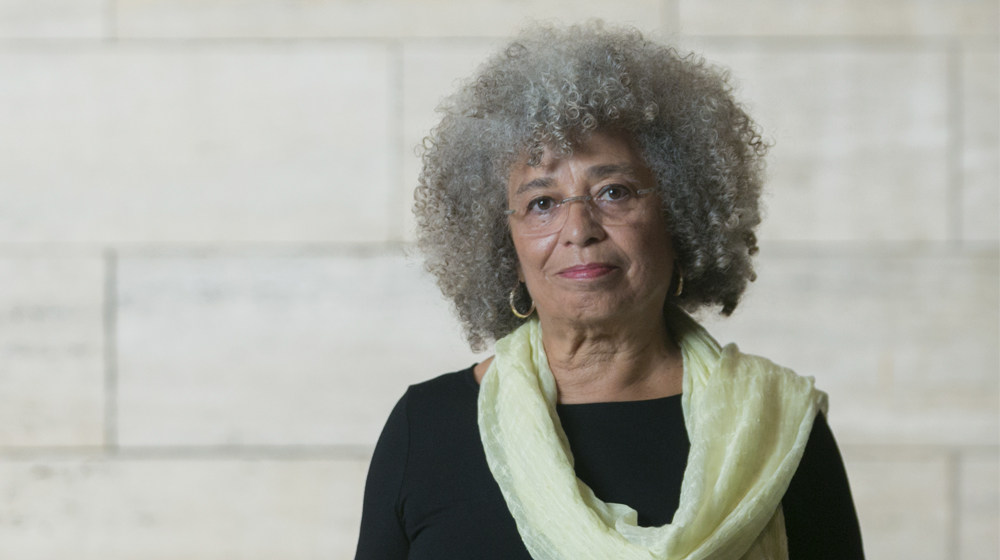 Angela Davis' stories of political activism are a long road to walk. The retired professor of ethnic studies and foremost communist party member in the U.S.A was previously married to Hilton Braithwaite between 1980 and 1983. But in 1998, Angela Davies identified as a lesbian and till this day, lives with her partner, Gina Dent.
12. Angel Haze
Age: 31 Years Old
Famous For: Rapping/Singing
Year of Coming Out: 2014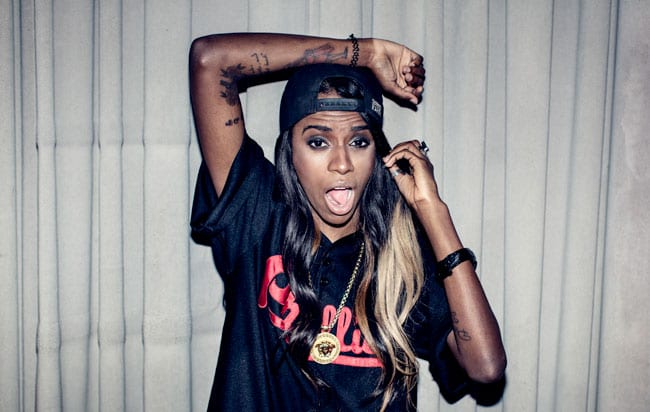 Professionally, the American rapper and singer goes by the name Angel Haze, though her birth name is Raykeea Raeen-Roes Wilson. In recent times, Wilson has been vocal about her queerness and has said she's glad there's an actual woman of color representing queerness and pansexuality, someone who is like her in the spotlight. She first gave a straight-forward hint about her sexuality in a 2014 interview. Though she still does not like the fact that people mistake her sexuality, she considers herself an experience.
13. Janelle Monae
Age: 37 Years Old 
Famous For: Singing/Acting/Record Producing/Songwriting
Year of Coming Out: 2011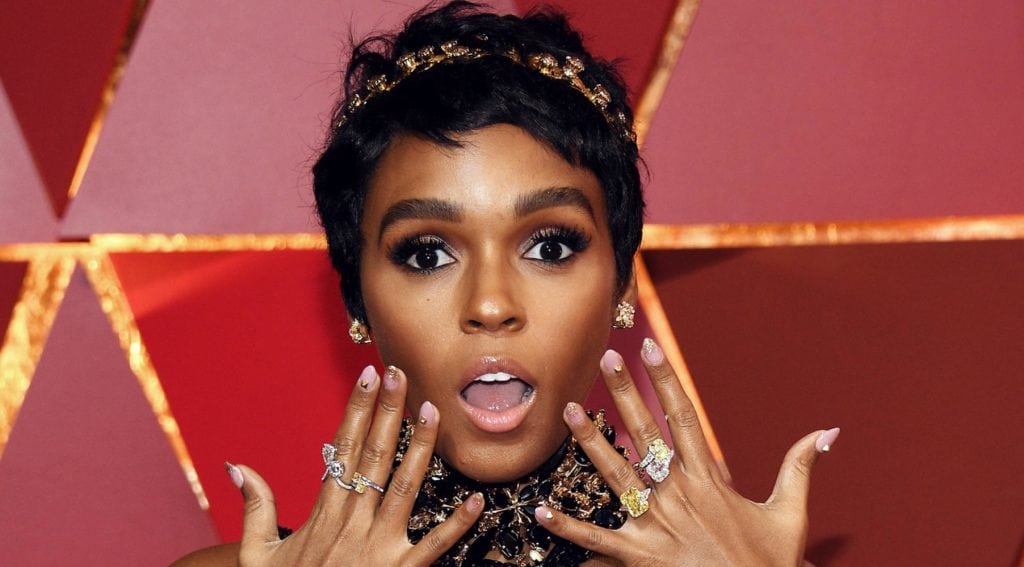 Ever since she released her debut album, The Auditon, in 2003, Janelle Monae has remained one of the most amazing and gorgeous black American female celebrities we have seen. In 2011, in her interview with London Evening Standard, she compared her dating life to that of an android and concluded by saying it can be likened to identifying as gay. Well, as one of the strong voices in American pop culture, Janelle is everything a black woman should be.
14. Amandla Stenberg
Age: 24 Years Old
Famous For: Actress/Singer
Year of Coming Out: 2018
In June 2018, the then 20-years-old American actress disclosed in an interview with Wonderland Magazine, that she is gay. The teenage actress and singer would go on to date fellow singer, Mikaela Mullaney Straus, who goes by her stage name King Princess.
Apart from being one of the voices of the LGBT community, the actress has also made a mark in the acting circle. She made her debut in 2011 with the movie Colombiana which was followed by a role in The Hunger Games in 2012. That year, she won the Teen Choice Award and was named on the list of Most Influential Teens in both 2015 and 2016 by Times. But her biggest break came in 2017, when she played the role of Maddy Whittier in, Everything Everything.
15. Tessa Thompson
Age: 39 Years Old
Famous For: Acting
Year of Coming Out: 2018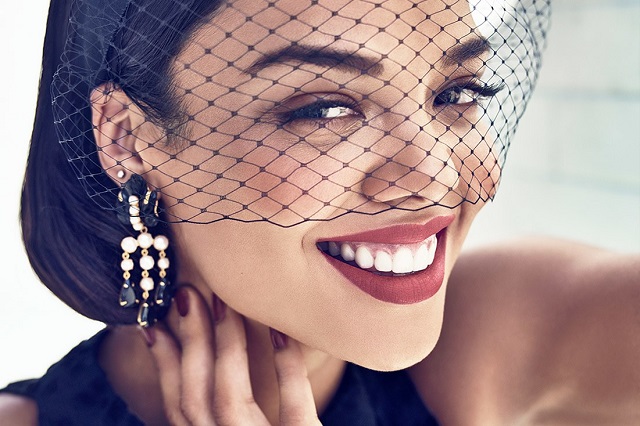 In 2018 during an interview with Net-A-Porter, Tessa Thompson revealed she is into men and women, which is popular amongst bisexuals but prefers not to be labeled a bisexual. The Los-Angeles born actress has been in Hollywood since 2002. Though she started off with roles in Shakespearean dramas like playing Juliet in Romeo and Juliet and featuring in The Tempest, she got her breakthrough in the 2014 comedy, Dear White People which was released in 2014.
16. Sasha Lane
Age: 27 Years Old
Famous For: Acting
Year of Coming Out: 2018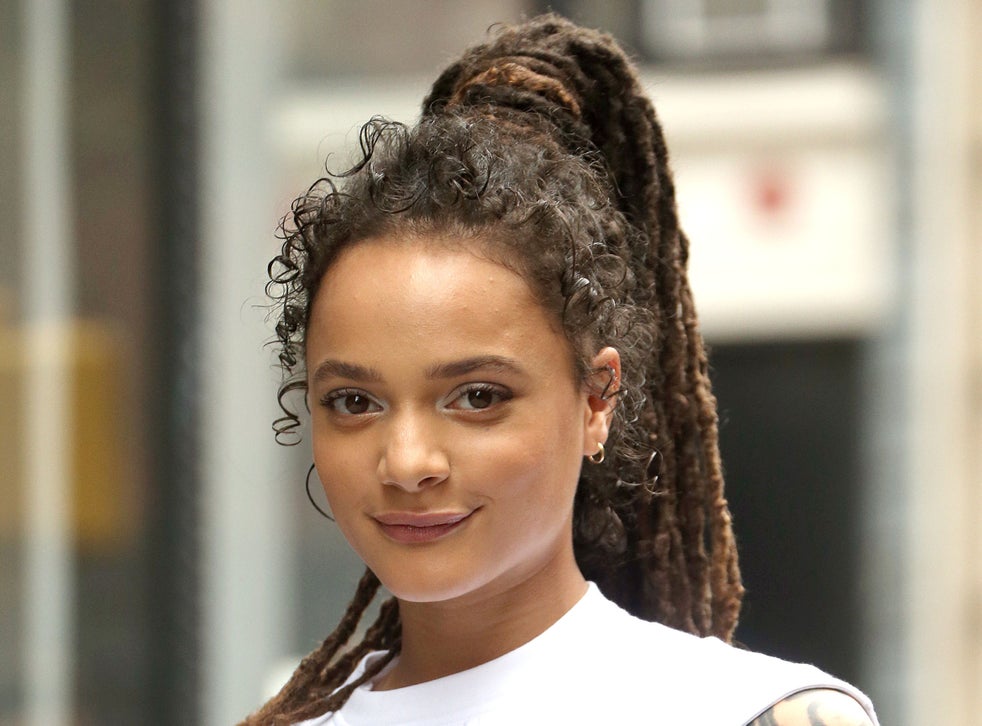 There are few actors that make their big break from a debut movie and Sasha Lane is one such star. The outstanding actress starred alongside Shia LaBeouf and Riley Keough in the award-winning American Honey, which was directed by Andrea Arnold. The actress will go ahead to star in other amazing movies like Hearts Beat Loud, Born in the Maelstrom, The Miseducation of Cameron Post, amongst others. In 2018 while promoting her award-winning film, The Miseducation of Cameron Post, she disclosed that she was gay. Today, she has gone from being a talented actress to becoming one of the influencers people look up to in the LGBT community.
17. Lena Waithe
Age: 38 Years Old 
Famous For: Producing/Screenwriting/Acting
Year of Coming Out: 2017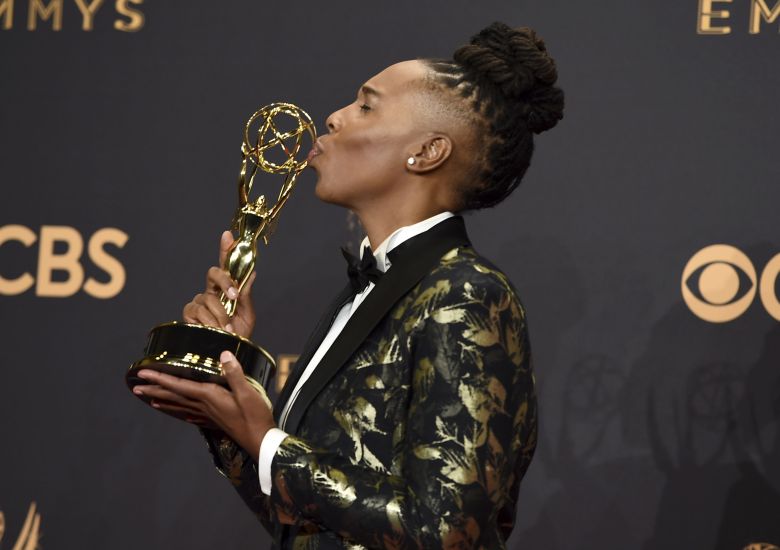 Lena Waithe is an American actress known for her role in the Netflix drama-comedy series Master of None. She is also highly praised for writing an episode of the Netflix comedy-drama series Master of None titled The Thanksgiving.
Being a lesbian herself, the story sheds light on her personal experience of opening up to her mother about her sexual preferences. For her outstanding performance, she became the first black woman to land a Primetime Emmy Award for Outstanding Writing for Comedy series in 2017.
The actress who through her works tends to motivate people of color and the queer community was previously married to her partner, Alana Mayo. The former couple got married in November 2019, but unfortunately, announced their separation in January 2020, barely two months after wedlock.
18. Rutina Wesley
Age: 44 Years Old
Famous For: Acting
Year Of Coming Out: 2017
Rutina Wesley is a screen goddess who won the hearts of people for her roles in the TV series True Blood and Queen Sugar. She gained more attention in 2017 when she publicly announced her sexuality and relationship with Shonda, a female chef from New Orleans. Before this time, the American actress was married to Jacob Fishel. However, their marriage lasted from 2005 to 2013 when it hit the rocks.
19. Alice Walker
Age: 78 Years Old 
Famous For: Activism/Writing
Year of Coming Out: N/A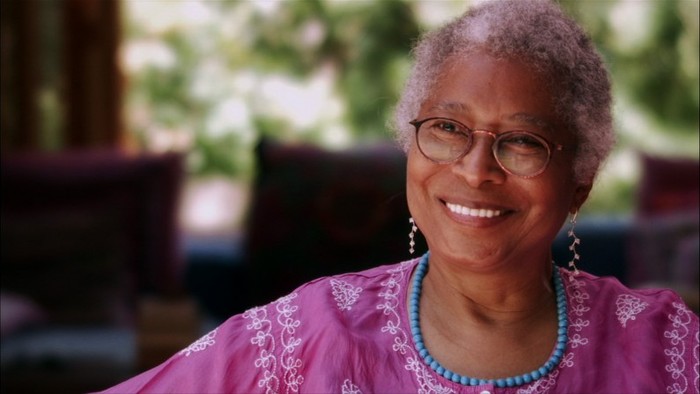 Although the exact year the renowned American novelist and political activist came out as gay seems unknown, she is known for her firm writings on the topics of race, gay marriage, and gender equality. Her novel The Color Purple (1982) which tells the story of different aspects of the lives of African-American women who lived in the Southern United States in the 1930s is one example. The book earned her the National Book Award for hardcover fiction and the Pulitzer Prize for Fiction.
Alice was previously married to Melvyn Rosenman Leventhal between 1967 and 1976, before their divorce. She has gone on to engage in other affairs afterward. Her relationship with Tracy Chapman which according to her happened in 1990 remains one of her most spoken affairs.
20. Pat Spearman
Age: -1 Years Old
Famous For: Politics
Year of Coming Out: 2013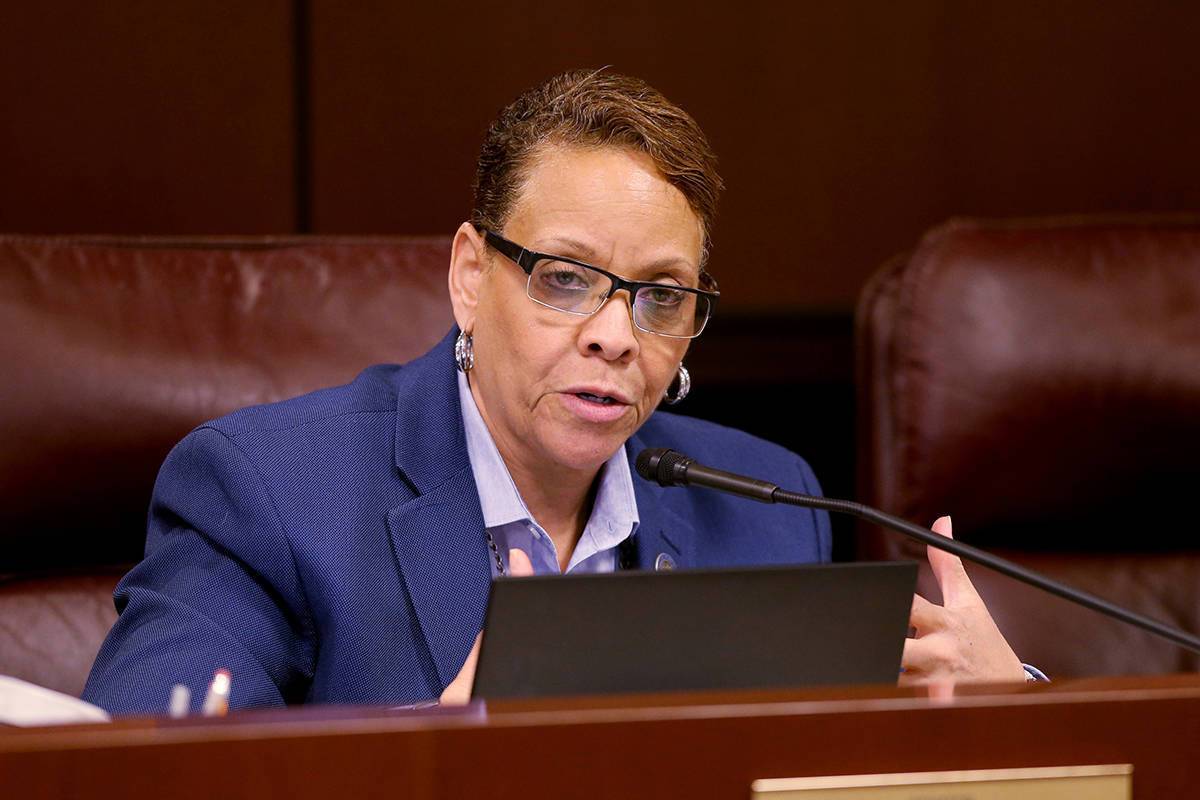 Pat Spearman is a renowned American cleric and politician. She was the first openly lesbian member of the Nevada Legislature. It is noteworthy to mention that, about two decades before she came out as a lesbian, she was married to pastor Donald Brewington.
Summary:
A recap list of the most famous black lesbians
Dee Rees
AZ Marie Livingston
Meshell Ndegeocello
Raven-Symoné
Azealia Banks
Robin Roberts
Sheryl Swoopes
Tracy Chapman
Felicia Pearson
Wanda Sykes
Angela Davis
Angel Haze
Janelle Monae
Amandla Stenberg
Tessa Thompson
Shasha Lane
Lena Waithe
Rutina Wesley
Alice Walker
Pat Spearman
Notable Mentions
Nell Carter
Josephine Baker
Audre Lorde
Bessie Smith