Ayanda Thabethe is one South African celebrity that has dated some of the most desirable men of Mzansi. Before her many high-profile relationships, the South African actress, model, and TV personality was married to celebrity sports reporter and producer Andile Ncube. Unfortunately, their union was a short-lived one. After it ended, she was in an open relationship with South African musician Zulu Mkhathini before her name was linked to football star Bongani Khumalo and then businessman Papi Rapolai among others.
However, the host of Top Entertainment (a TV show for Top One entertainment magazine) seems to be single at the moment. In her own words, Ayanda described herself as a woman "queening on her own." The South African beauty has made it clear to fans and the general public that she is single but not looking to mingle. In an Instagram live session where she allowed fans to fire questions at her, the ex-wife of Andile Ncube gave an insight into her life, answering some personal questions about the qualities she expects in her ideal man. The actress said he must be honest, kind, humble, ambitious, hard-working, adventurous, family-oriented, God-fearing, and above all, he must be secure in himself as well as have self-worth. But there is a whole lot more.
Ayanda Thabethe Dated Andile Ncube For Two Years Before Getting Engaged
When Ayanda Thabethe became Andile Ncube's love interest, the celebrity duo had no qualms about displaying their mutual love openly. Born on the 4th of October 1981, Andile is a known TV producer, sports reporter, and television presenter best known for hosting, LIVE – the Mzansi Friday night music show. Even before the public became aware of their relationship, the lovebirds were already flooding each other's social media pages with pictures and memories. However, they consciously withheld the actual details of their relationship. As a result, it is difficult to know some fine details like where they met, when their first meeting occurred, and the circumstances surrounding it.
Even though the couple never opened up about their dating period, sources still came up with claims that they dated for a couple of years before taking things a notch higher to get officially engaged in 2013. If this report is anything to go by, it will mean that the love birds met sometime in 2011.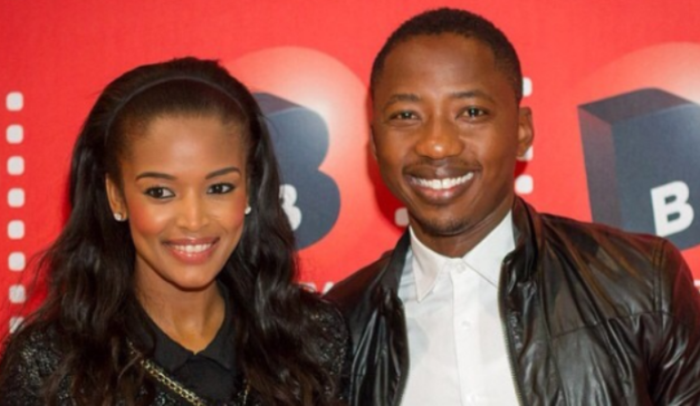 The Duo Tied The Knot After Their 2013 Engagement
Andile Ncube is one South African dude that is quite active on the love scene. The television presenter and producer has been a hot item with several other female celebs but none went past the dating stage. However, within two years of meeting Ayanda Thabethe, it became glaring that the duo was definitely heading to the altar.
Following their official engagement which happened in 2013, Ncube didn't let the grass grow under his feet before proceeding to pay lobola on Ayanda's head. Their traditional wedding soon followed in Thabethe's hometown, Yellowwood Park, Durban KwaZulu. During the traditional ritual known as umembeso, the groom presented the family of his bride with a gift as required by custom.
Despite having some A-list celebs like Somizi, David Kekena, Walter Mokoena, Musa Mthombeni, and Akhumzi Jezile in attendance, the couple's wedding was a low-key affair. The date was never publicly announced and even to date, no one knows the exact date of their wedding. The news only hit the airwaves after Ayanda Thabethe officially became Ayanda Ncube on social media.
Their Marriage Was A Short-lived One
After they were joined as man and wife, Ayanda Thabethe and Andile Ncube appeared to be living in marital bliss. In fact, at a point in their marriage, they became one of the hottest celebrity couples in South Africa. However, just like every other celebrity relationship, it didn't take long before their union started cracking up. Soon, rumors of cheating and infidelity on Andile's part soon ran rife, and needless to say, it led to the end of their union.
In the couple's usual manner, neither deemed it necessary to come up with an official announcement of their divorce. In the same way that Ayanda changed her last name to Ncube on social media to announce their wedding, the South African actress changed it back to Thabethe. This was how fans got wind of their actual situation. It soon became glaring that one of Mzanzi's favorite couples had called it quits with their relationship and reports said they only lived together as man and wife for just a couple of years.
This was how Ayanda and Andile's marriage ended within a short period of time. One thing that must be noted about the duo is that their marriage didn't produce any offspring but that is not to say that Andile doesn't have a child. The producer cum TV presenter had fathered a daughter named Gabriella with his former girlfriend, Rosette Mogomotsi.
The Couple Opens Up About Their Divorce
For a long while, after the former love birds went their separate ways, they refused to answer questions about their relationship until 2018 when Ayanda Thabethe opened up in an interview session with DJ Fresh and his Fresh Breakfast team. According to Thabethe, they divorced on a peaceful note. The SA actress gave a little insight into their two years together when she narrated how she had to face the truth about her marriage. She said it had become glaring that she was far from happy and at the end of the day, the only solution was to move on with her life. The love obviously left their marriage fast; this became obvious when the actress made a suggestive comment about their union by saying "when someone loves you, the person would want you to always be happy."
Thabethe really sounded nonchalant about the whole issue; in her own words, the South African television personality said that when you have given your all into a relationship and it doesn't work out, you should entertain no regrets about it – no "what ifs". Thus, when the time comes for you to move on with your life, it is totally over and done with and you wish your ex the best.
On his own part, Andile Ncube also gave voice to his feelings about their divorce in an interview on CliffCentral with Gareth Cliff. In his own words, Andile confessed to having a happy marriage with Thabethe while it lasted and was wedded to the most beautiful of women. Speaking further, the TV producer said divorce was far from easy for him and since getting his freedom, it has been quite difficult to get hitched again.
There Were Speculations That Andile Ncube Cheated on Ayanda Thabethe With A Man
After Ayanda Thabethe and her ex-husband finalized their divorce, fans were not just satisfied with the little information the couple put out to the public as the reason behind their split. Thus, trolls and social media FBI set to work and started following Andile's posts, even investigating the deleted ones. Their effort seemed to pay off when a deleted post revealed some alleged tidbits on the real reason behind their split.
Andile had just tweeted about one controversial and notorious Dr. Melusi, who had no qualms about admitting to being part of someone's suicide. However, trolls wasted no time in confronting the television personality and producer with his own alleged indiscretion. According to the troll, Ncube was behind another attempted suicide after Thabethe supposedly caught him in bed with a man.
In his response to the troll, Andile was rather too harsh, advising the person to check his facts very well before coming to the media to pedal lies. Even with that, the troll was not discouraged one bit by the television producer's response. He went on to reveal how Andile is a closeted gay man in a relationship with a South African local journalist named Theo Nyhaba.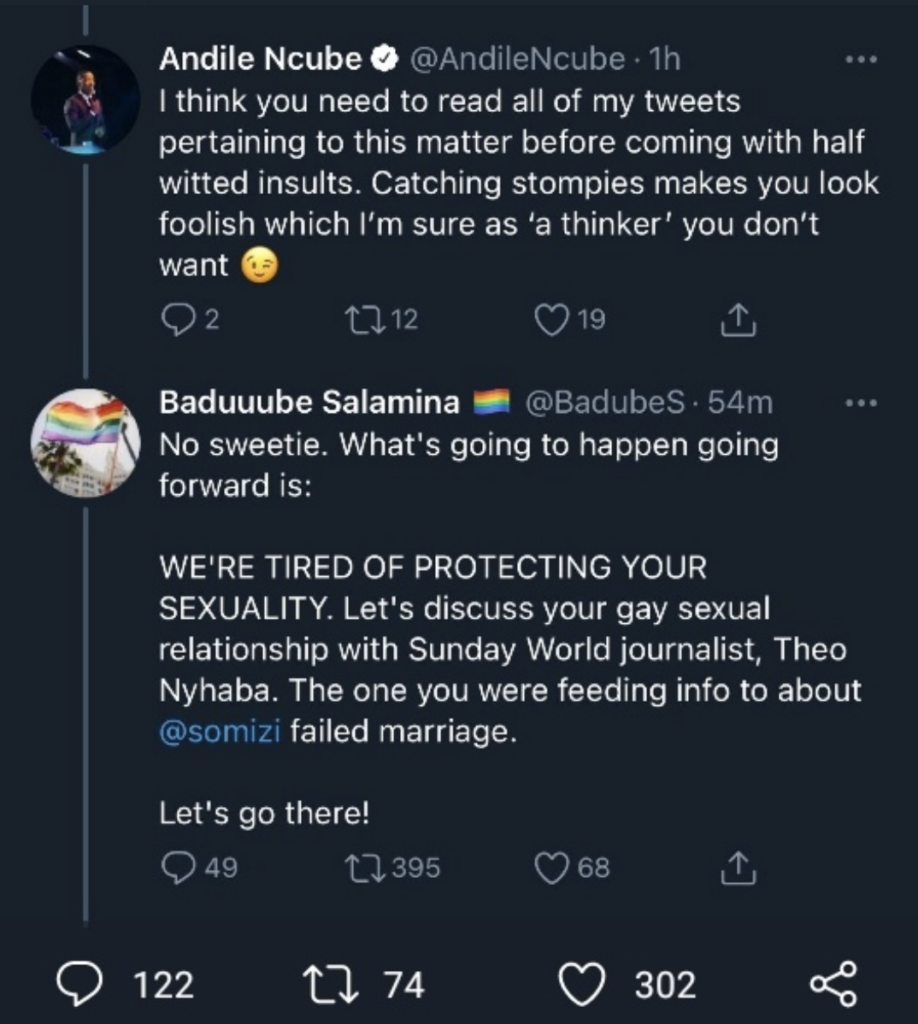 Ayanda Thabethe Came Out To Refute All The Allegations
While all these were going on, Ayanda Thabethe didn't deem it necessary to contribute to the talks but at a point, she just had to break her silence. Refuting all the allegations, Ayanda claims that nothing of such has ever happened in her entire life. Speaking further, the female TV personality assured the public that she was not making attempts to protect anybody's personality, rather, she was just stating a fact, the truth of her own story.
Post Divorce: The Two Appear To Be Good Friends
Considering what led to their separation and ultimate divorce, fans and the general public expected the celebrity duo to be constantly at loggerheads with each other. However, that is surprisingly not the case. From what is perceivable, the two exes harbor no ill feelings for each other as they appear to be in a good place. They are so relaxed about their situation that they can crack funny jokes with it.
Back in 2018, Andile cracked a funny joke on Twitter about Ayanda Thabethe still owing him his cows back. Even Ayanda once sent her ex a cool shout-out for his birthday. With this development, it goes without saying that Ayanda and Andile have proved to the world that exes can still get along with each other and can even crack jokes about their failed relationship.
List Of The Men Ayanda Thabethe Has Dated Since Her Divorce
The beautiful South African television personality has not had any dull moments since she became divorced. Here is a list of the men she has dated since then.
1. Zulu Mkhathini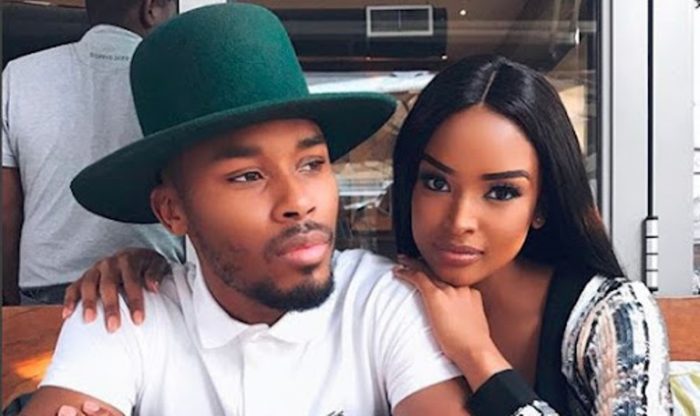 A short while after she got divorced from Andile Ncube, Ayanda Thabethe hooked up with Mthokosi NqabakaZulu Mkhathini – an SA musician, dancer, and TV presenter who earned popularity under the moniker Dash (Zulu Mkhathini). The artist gained prominence as one of the South African award-winning hip-hop trio known as DreamTeam. Mkhathini has since attained another level of fame with his on-screen debut on V-Entertainment – the popular South African urban show.
Born on the 14th of June 1990, Zulu Mkhathini is four years younger than Ayanda Thabethe whose date of birth reads 18th of March 1986. This obviously didn't stop them from getting hooked. Their affair was conducted quietly but the duo was once seen on a vacation to Ibiza. As soon as they got hooked up, Zulu shared a post where he referred to Thabethe as his rock, telling a daily tabloid that they are doing what feels comfortable and has never kept their relationship a secret.
According to sources, the duo dated for three years before deciding to go their separate ways – the reason for their split has remained a secret to date. Confirming their split through her Insta Stories, Ayanda announced she is single again but will always think the world of Mkhathini. Before the female presenter came up with the confirmation of their split, it was already obvious that they were no longer an item. Mkhathini was in an event where the actress won an award but he refused to collect it in her absence. Naturally, his action sparked separation rumors that were later confirmed by Ayanda via Instagram.
2. Bongani Khumalo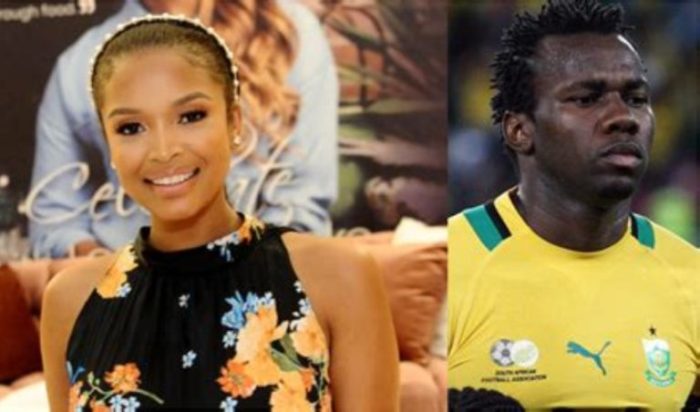 After she broke up with Dash, it didn't take Thabethe long to find love again. This time, her interest shifted away from men in the show business to soccer star Bongani Khumalo. Though they made a conscious effort to keep their dalliance under lock and key, it soon came to public notice that the duo dated in 2020. They were occasionally spotted together at public functions like on the 23rd of November when they attended the Style Awards 2020 together.
According to an insider who wished to remain anonymous, both Ayanda Thabethe and Bongani Khumalo were completely smitten with each other and appeared to be very serious with their relationship. In fact, the source believed the Bafana Bafana skipper was very close to popping the big question. But sadly, that never came to pass as the couple soon called it quits.
3. Papi Rapolai
Ayanda's short-lived relationship with the football star led her to find solace in the arms of Papi Rapolai – an SA-based businessman who is also Lerato Kganyago's ex-fiancé. However, their dalliance came to an abrupt end following revelations that Papi was already seriously involved with another woman that is already known to his parents. Rapolai seems to be the ladies' man as his name was equally linked to a local lifestyle blogger that goes by the name Sibahle Magadlela.
Reflecting on her exes in a Twitter post, the South African beauty confessed that she is just better off being good friends with her past lovers. In her own words, the TV personality talked about how weird it is that she gets along with all her exes. Speaking further, Ayanda said she really liked all of them as people and trying to date only complicated things between them.