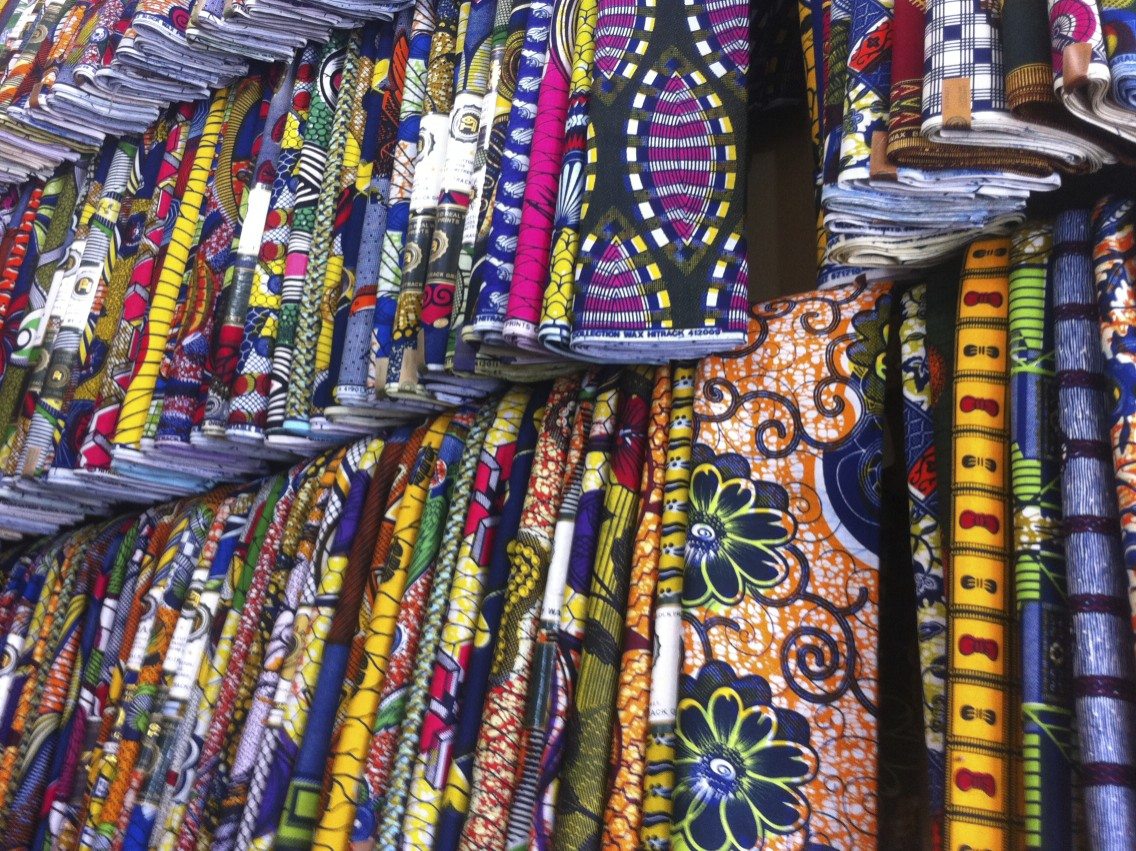 Ankara wax is the vibrant and colourful patterned African wax prints which international fashion enthusiasts have come to love.
It has also come to be known as a representation of things 'African'. In fact, just a little patch of Ankara added to a product could redefine that product as Afro-centric.
We have seen American celebrities wear them, they have been featured on runways too, but what do Africa lovers and Africans essentially know about the Ankara wax ?
SEE ALSO: 7 Beautiful African Traditional Wedding Attires
Below Are 5 Facts Everyone Should Know About Ankara Wax
Ankara wax, African prints…
… Dutch wax print, real English wax, veritable Java print, guaranteed Dutch Java, veritable Dutch hollandaise, Dutch wax print, African wrappers, Aso Ebi, etc. The Ankara wax is known by various names.
SEE ALSO: Ivorian Photographer, Joana Choumali Celebrates African Clothing
They were pioneered by Dutch companies
You don't say! They were originally made by a dutch textile manufacturing firm targeting Indonesian markets but it garnered much recognition in west Africa instead. Hence the company shifted its target market from Indonesia to west Africa. The pattern, therefore, evolved to reflect African cultures.
They were a terrible attempt at mimicking Indonesian batik
The materials were initially an attempt by the Dutch to copy Indonesian Java batik. In Indonesia, the material was handprinted and the patterns were manually drawn on it. The Dutch on the other hand used roller print machines and dye-resistant resin. However, their method produced imperfect wax and did not kick off in their target market.
Ghana, the entryway of Ankara into Africa
There are many theories as to how the African wax prints were introduced into the region, but most speculate it came in through the Gold coast, which is now known as Ghana. West Africa's acceptance of the Ankara wax caused the patterns to evolve in a way that has come to represented Africa as a whole.
SEE ALSO: The Gorgeous Kente Cloth Of Ghana
All the manufacturers of Ankara wax
Although the Dutch and English were the initial and sole manufacturers for many years, there are more manufacturers now, and even China has joined the bunch. There are Da Viva, ABC English wax, Vlisco and so on. Vlisco, which has operated since 1846 remains the "premium brand". It also owns Woodin, uniwax and GTP.