For most people, the name Ankaraspeaks of the capital city of Turkey. While that's correct, there is also a much different meaning to the name. Ankara is a 100% cotton fabric laced with vibrant patterns and color that are appealing to the eyes. It is primarily known, worn, and appreciated in Africa because its tribal-like patterns hit home for most people of African descent. While its origin is debatable, the meaning in Africa cannot be a mistake, though it is called other names such as "African prints", "Holland wax", "Dutch wax" and "African wax prints", the umbrella name remains Ankara.
This vibrant and colorful patterned African wax prints have permeated Africa and has since gone mainstream. Today, Ankara dominates international clothing industries and many forward-thinking stylists have caught up with the trend, tweaking into various creative forms. Ankara has also come to be known as a representation of all things African. Just a little patch of Ankara wax added to a product could redefine that commodity as Afro-centric. We have seen American celebrities wear them, they have been featured on runways too. The creativity in Ankara fashion is so astounding.
Which begs the question, what new trends should users expect in 2020 and the coming decade? We answer this and more other questions. But before we do that, we could make good use of some history you know. Just to back things up a bit.
SEE ALSO: 7 Beautiful African Traditional Wedding Attires
Where Does Ankara Find Its Roots?
Initially, Ankara was pioneered by Dutch companies; a textile manufacturing firm targeting Indonesian markets. But like a stroke, of fate, the product ended up catching the fancy of West Africa more than it did for the target market it was originally intended for. For that reason, the company tilted its focus from the Indonesian market to West Africa instead. Therefore, the pattern evolved to reflect the preferences of African cultures.
There are several stands as to how Ankara broke into the West African region but most people speculate that it came through the Gold coast, present-day Ghana. West Africa's acceptance of the Ankara wax means that the patterns evolved in a way that has come to represent Africa as a whole.
Ankara Wax Fashion Trends: A Look at the Past

Whether its Dutch wax print, Veritable Java Print, real English wax, Veritable Dutch hollandaise, Guaranteed Dutch Java, African wrappers, or even its Nigerian name, Aso Ebi, it still speaks of the same thing; Ankara. It consists of 100% cotton fabric with vibrant patterns and is made through a wax-resistant dyeing technique often termed batik.
For decades now, the Ankara fabric has become a common fashion trend for West Africans; from the richest, the celebrities, and also those from every walk of life. Perhaps one feature that makes Ankara very likable is its vast variety of unique styles. It fits all body sizes and can be worn for various occasions or events from informal, casual to blatant informal. Also, it can be adorned with the right mix of colors, and depending on your stylist, Ankara can be tweaked into any form – unique to your taste.
What African Ankara Wax Print Fabric Styles Are Rocking 2020?
Ankara styles have evolved over the years. From the traditional loose blouse and wrapper to body-fitted or hug style. Ankara swim suites are making waves in the fashion industry; peplum tops, jumpsuits, ball gowns, bridal gowns, men's corporate suits, are all part of the Ankara style ideas seen on runways during fashion shows. Let's see a few of those.
African Wax Print Fabric Gowns
One prominent style for Ankara in 2020 has been the gowns. This section has gained a good edge over other African clothing styles we know of today. According to o some sources, Ankara gowns never go out of trend. They are self-perpetuating and the styles never stop coming.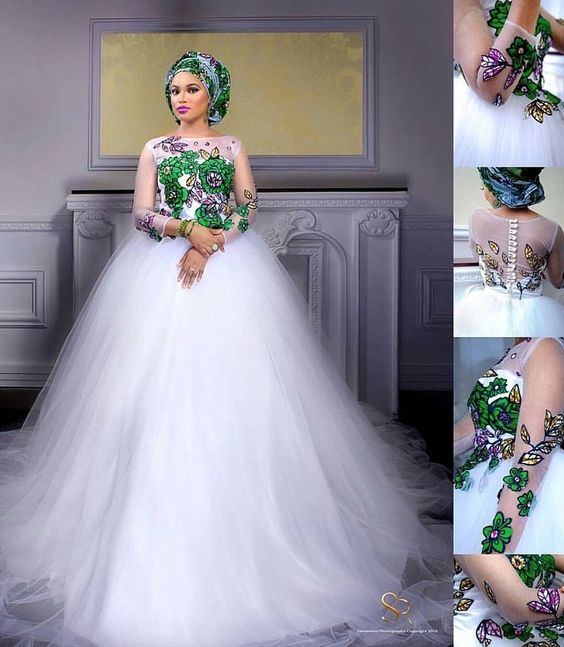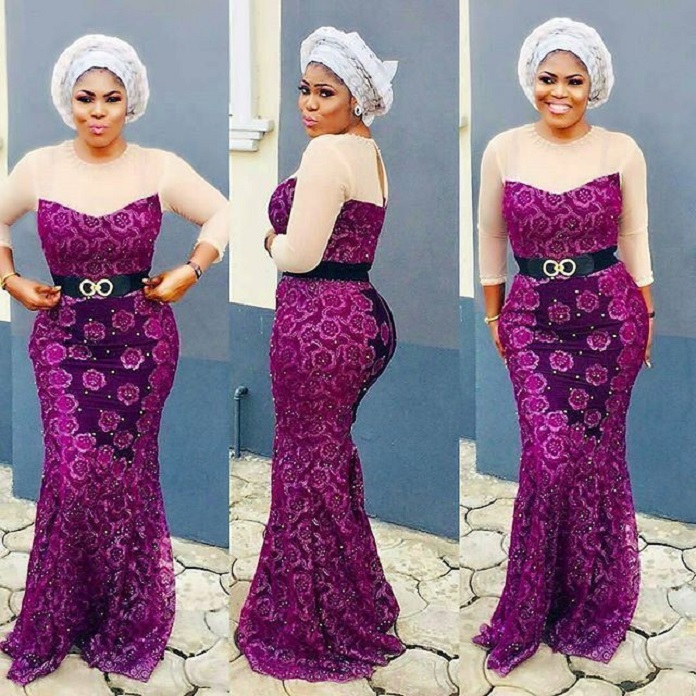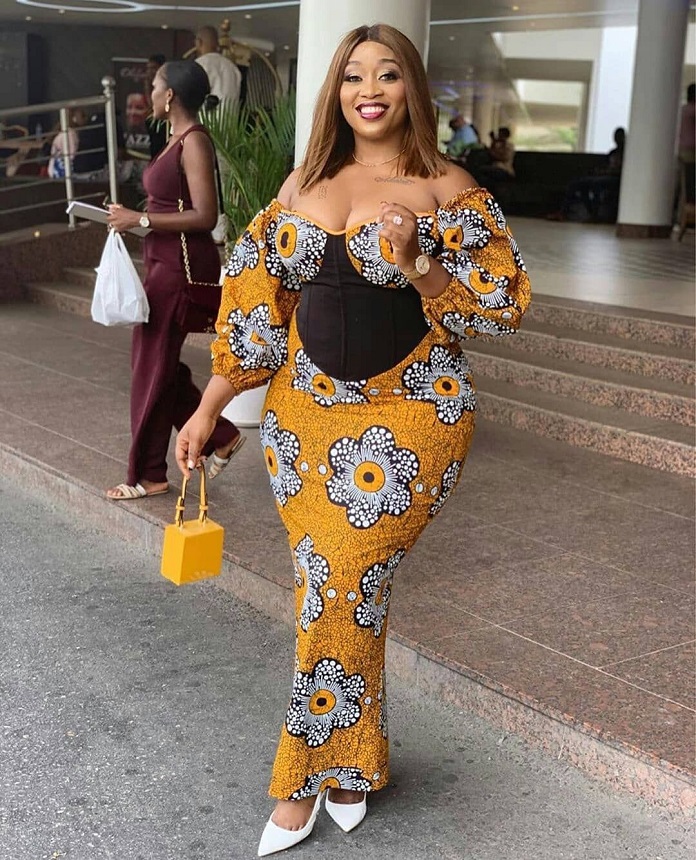 Although most gowns are known to be long, there is also a growing penchant for short gowns for ladies. Short gowns remain the most commonly sewn Ankara styles for many reasons. It serves for various occasions. You can rock both designs to semi-formal events as well as parties.
African Wax Print Fabric Skirts and Blouses
There are a thousand and one way to rock your Ankara skirts and blouses. Though blouses and skirts are known to be separate, not all styles come in that traditional fashion. Perhaps the most adored style for 2020 is the "co-ord". For this style, the Ankara pieces are stylishly sewn to match. Most times, stylists use the same fabric for both skirt and blouse but other times, different fabrics are employed to get the job done. When different fabrics are employed, it gives off a unique look especially when the fabrics were chosen to match. Let's feed your eyes.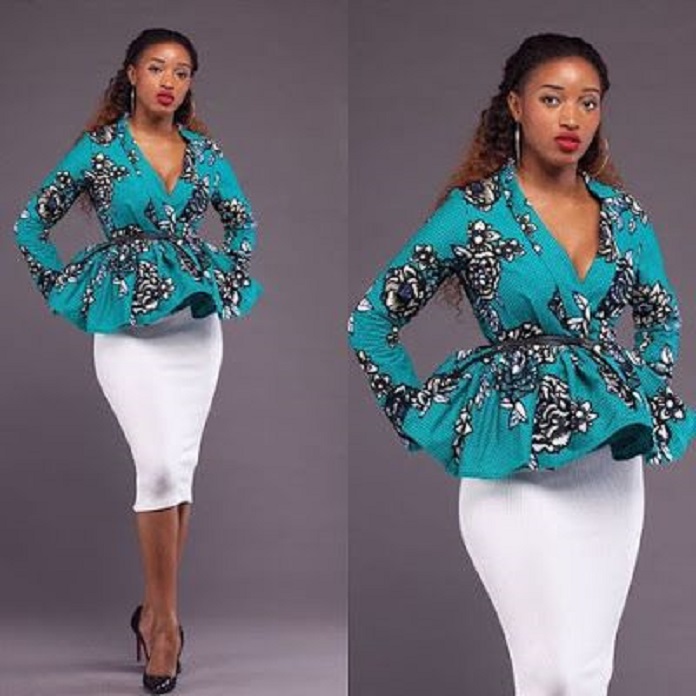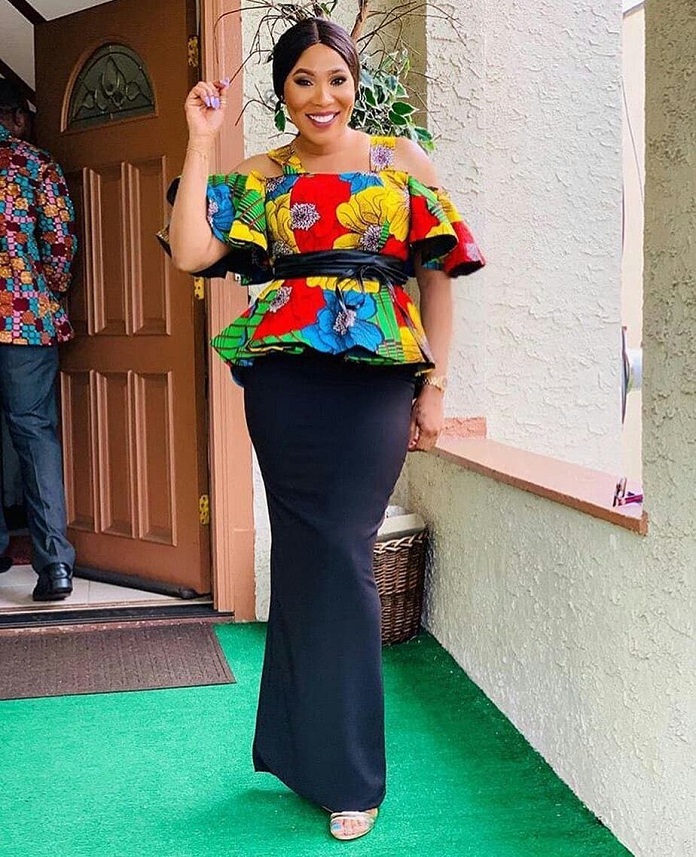 African Wax Print Fabric Trousers and Blouses
It turns out that skirts and blouses are not the only ways to rock African wax print fabrics. Just like any other fashion material, African wax is a sight to behold when sewn into a blouse and a matching pair of trousers. Let's show you why.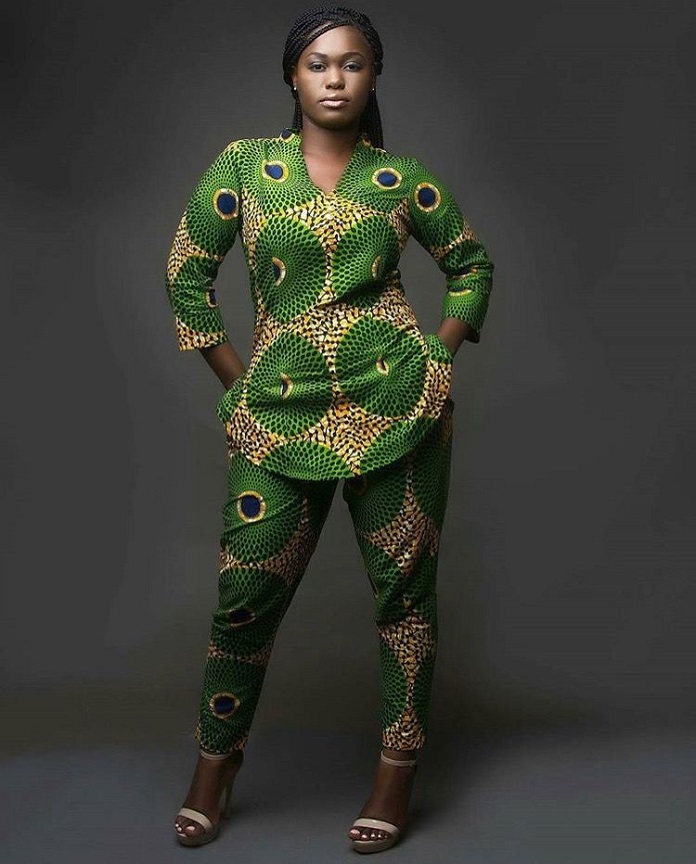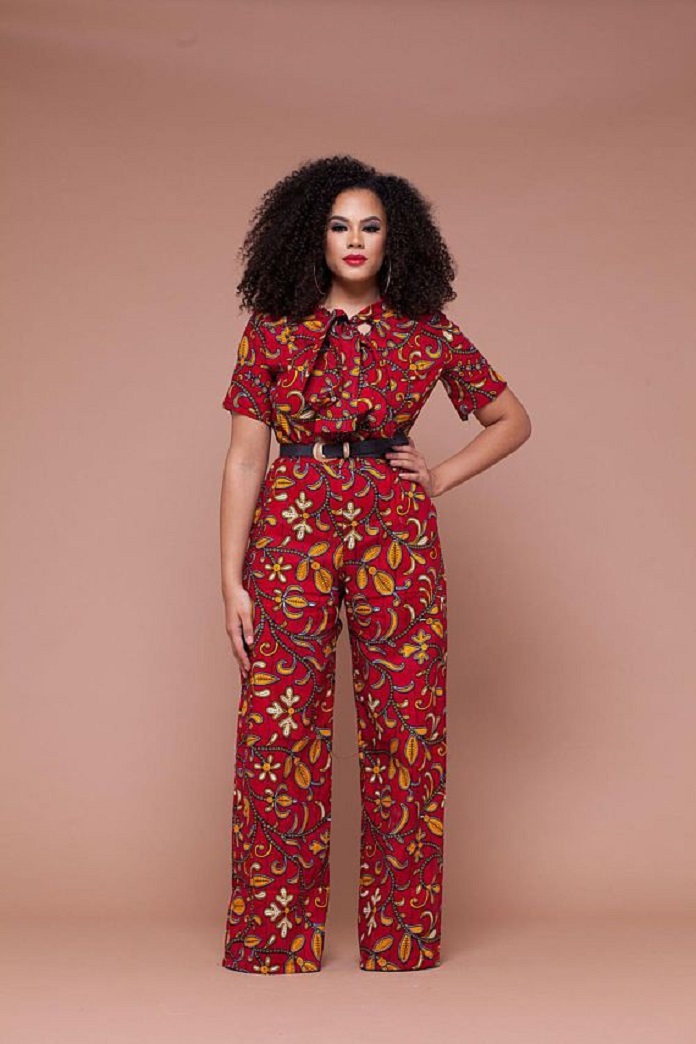 African Wax Print Fabric Jumpsuits
Ankara jumpsuits are super dope. They can be styled to fit any occasion, professional, corporate events or flat out casual outings. Whether ist for a birthday party or a wedding ceremony, there are many ways to look amazing in an Ankara jumpsuit. Here are a few.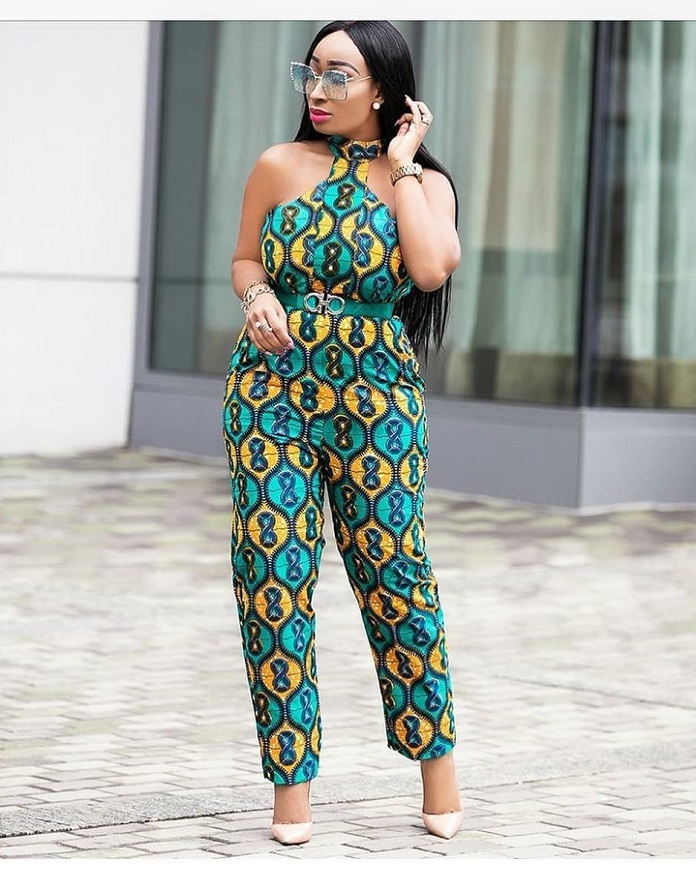 African Wax Print Fabric Jackets
If you've ever thought jackets are best sewn with silk or plain cotton materials, think again. African Wax Print Fabric jackets are not average, they are super dope.
Modern Ankara jackets may be quite simple in their designs but never forget, simple is the new sophisticated. the creativity that goes into the design of these jackets is almost out of the norm. Thanks to creative African fashion designers, what was once considered as a purely for-trad material has worked its way into corporate boardrooms, seminars and office settings. Thereby turning Ankara into an ultra-popular item in the wardrobe of many working-class people including most celebrities.
For one, Ankara jackets a canvass of colors. Their incredible designs make them worth having as a major set in your wardrobe, not just an afterthought down your list of fancy wears.
Ankara jackets are an all-purpose item. They go with jean trousers, shorts/bumshorts, skirts (short skirts or pencil skirts). They come in various shapes, sizes styles and designs. Whether its Ankara blazers, bumper jackets, kimono jackets, you list them, they go with anything. Ever wondered where we get the popular saying "You can't go wrong with Ankara" from?
Enough talk! Let's walk your through a photoreel of what you can find out there. Ready?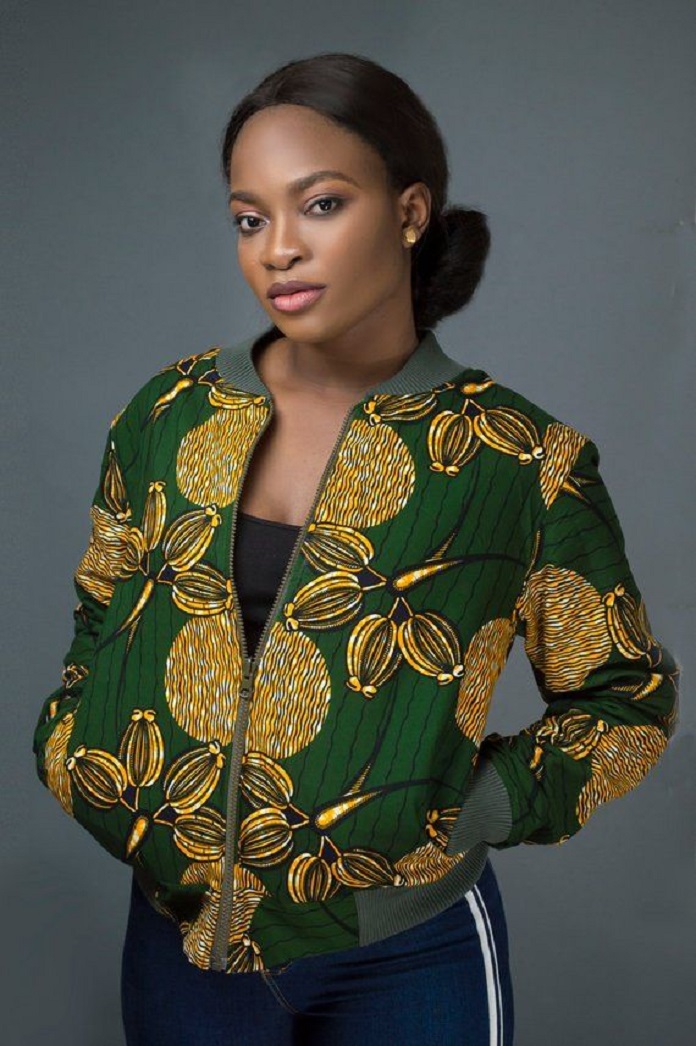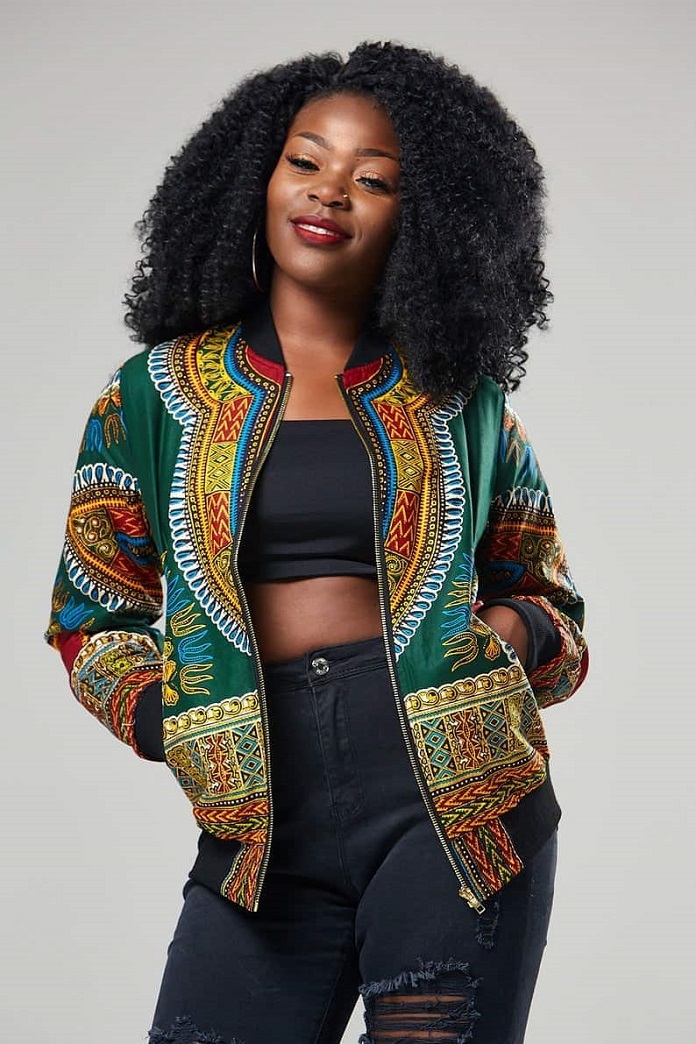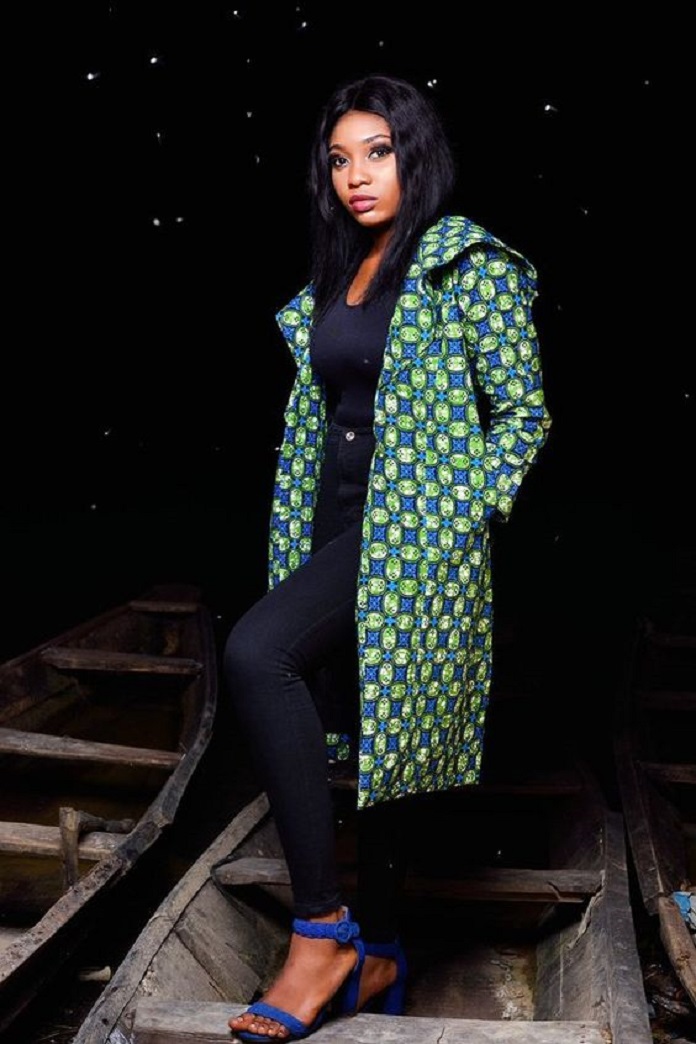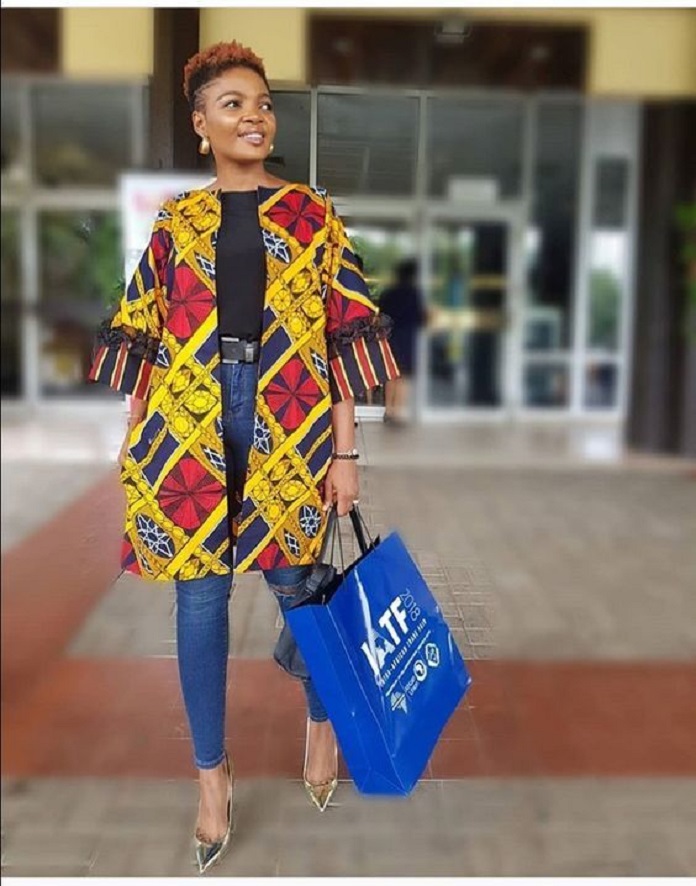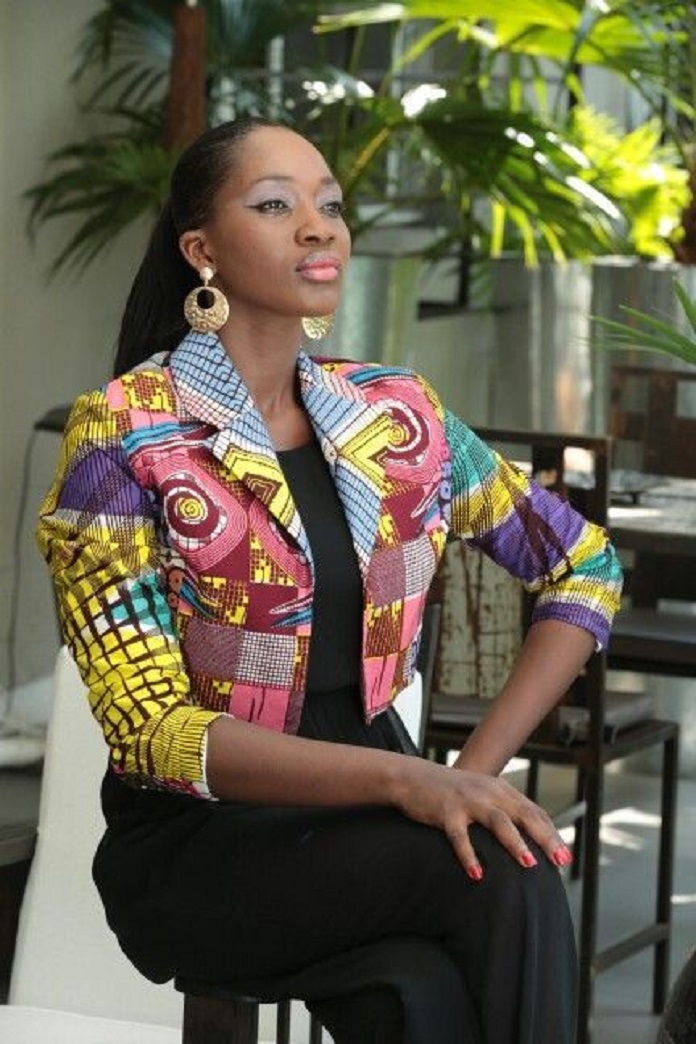 African Wax Print Fabric for Men
In 2020, Ankara is not the choice wear for only women but men as well. Though most Ankara users share the bias that the prints are made predominantly for women, that is changing fast. Since most Ankara prints are colorful and shouty and men are not known to be drawn to wear colorful clothes, men are usually the least expected to be seen rocking Ankara. The norm has it that bright and shouty is feminine while monotone speaks of masculinity. That's hardly the case today, however, Ankara prints also come in monotones that fit men's tastes.
African Wax Print Fabric Suits for Men
African wax prints are all incredibly artistic and full of everything Africa. They can be rocked by both men and women. And suits are one of the men's favorite wears. Let's treat you to a collection of unique Ankara outfits for the male folk.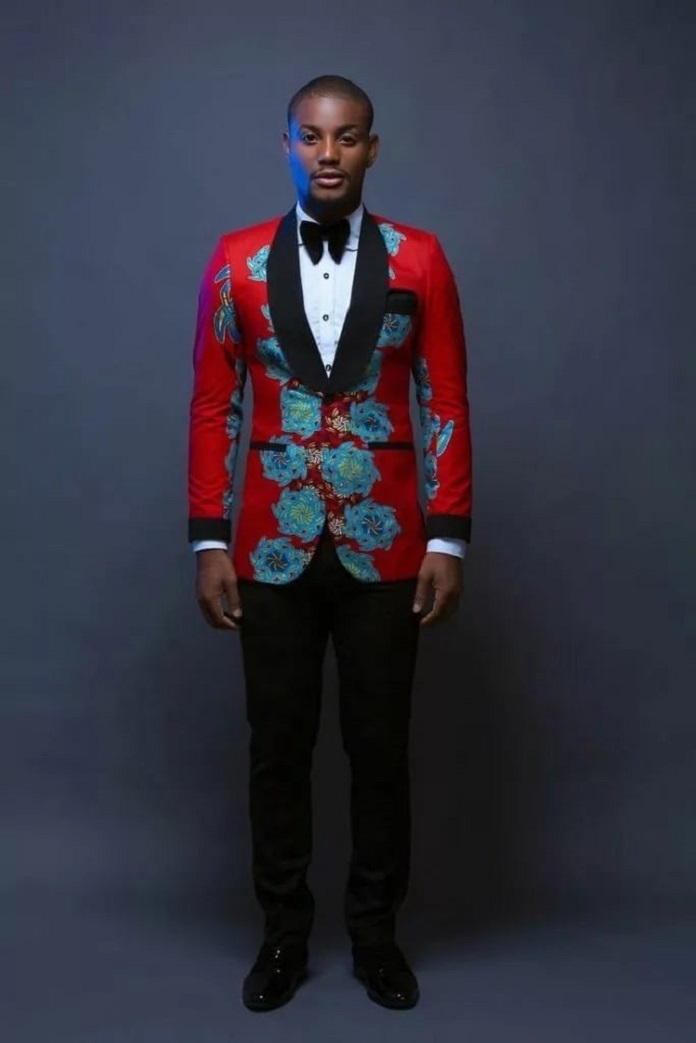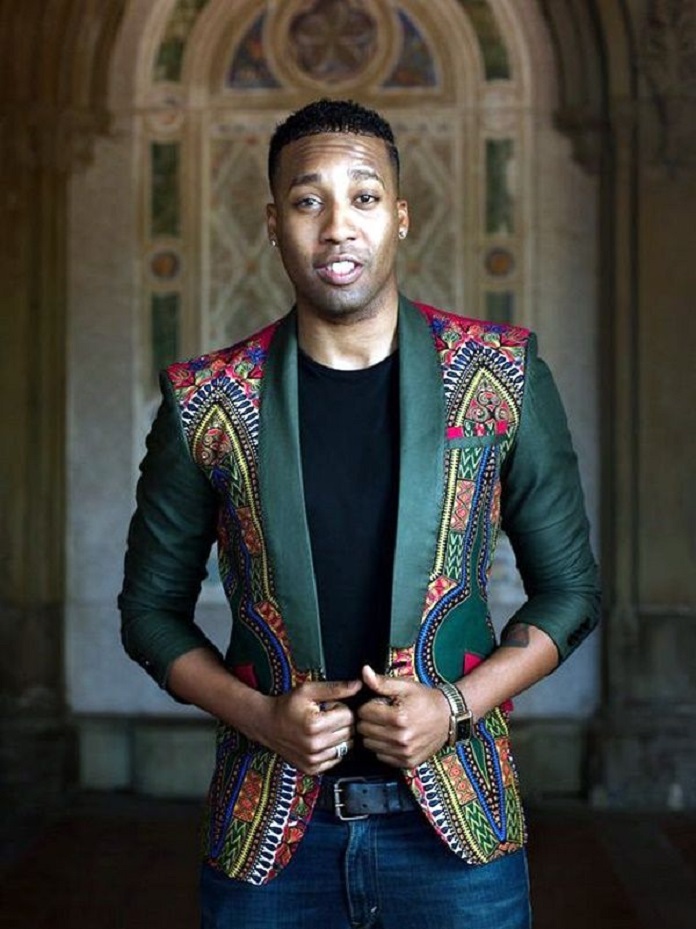 African Ankara Wax Print Fabric Shirts

Who knew Ankara wax print fabrics would look so good on the menfolk? Especially those who don't fancy being in suits and trousers 24/7. Well, thanks to the creativity of African fashion, these 2020 designs are here to rock your world. Here goes.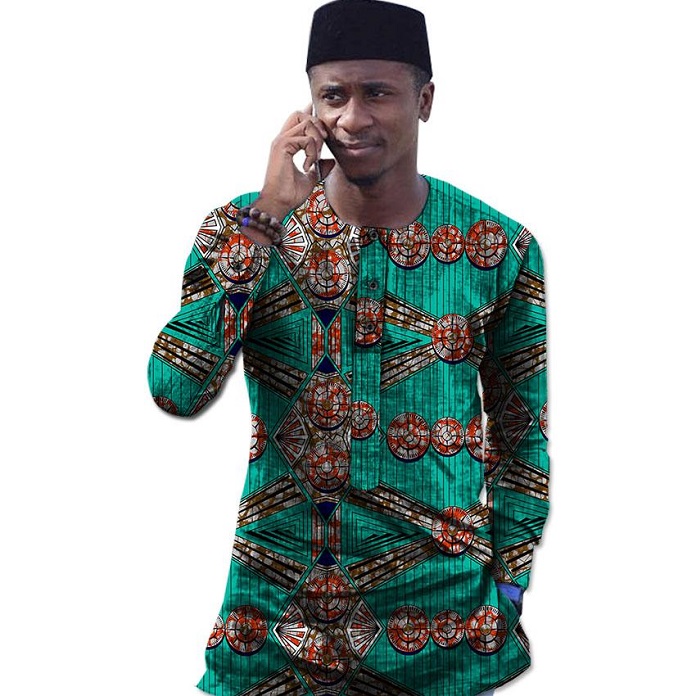 African Wax Print Fabric T-Shirts
From the most obvious to the subtlest, Ankara works its way into outfits that are popularly English wears. Nothing can be more mature and beautiful like the unique 2020 designs below. It feels great to sprinkle a little touch of Ankara in an otherwise ordinary, every-day wear. Speaks of distinction and charm. Just look at these.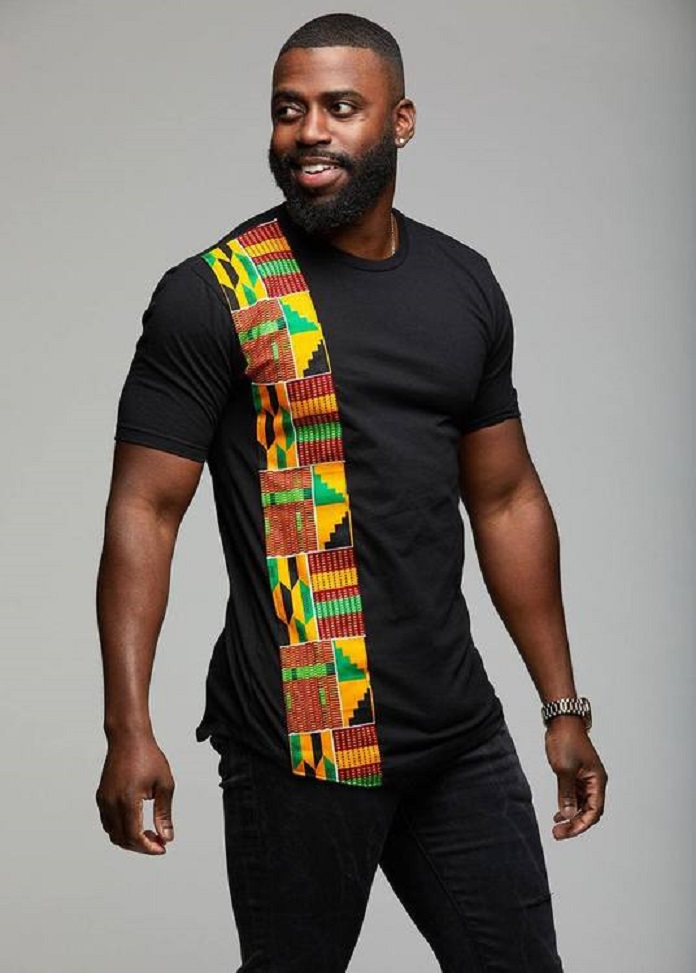 African Wax Print Fabric Shorts
Shorts is the go-to option for casual and everyday wear. For one, they speak of simplicity and can be worn and pulled off with the least thought. While most shorts are great for casual outings, they also fit corporate settings. If you must wear shorts to work, however, make sure you're the boss. Besides, the African tropic weather could make you try them out. But be careful, they can be addictive. Once you taste the freedom they give, you wont want to let go. Let's take a look at these.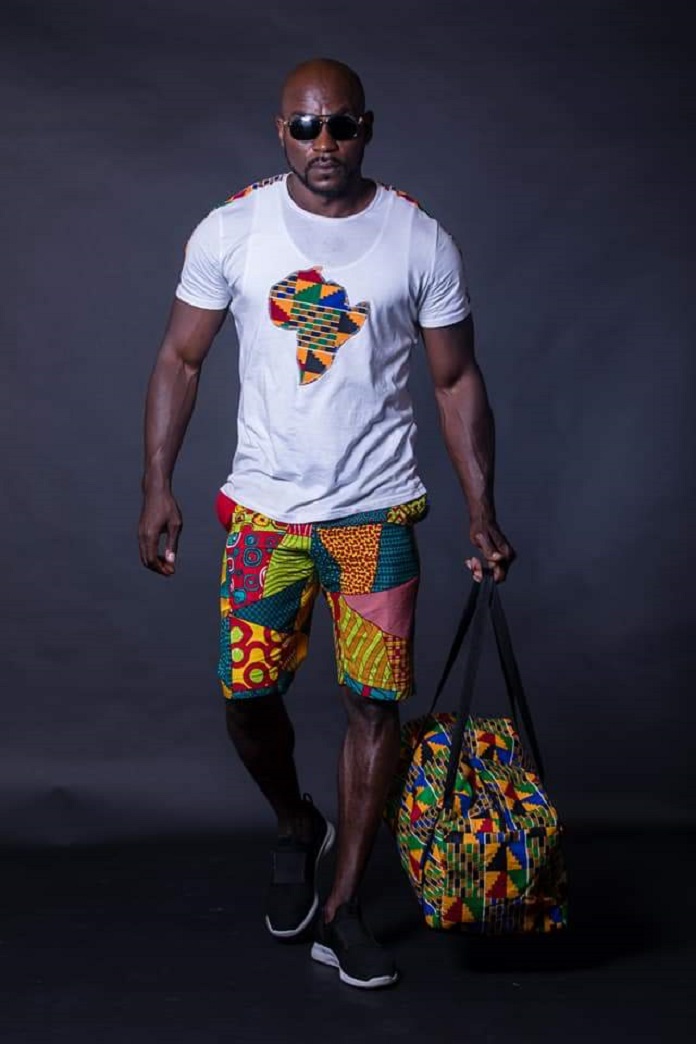 African Ankara Wax Print Fabric Bow Ties

When you think of Ankara products and designs, bow ties are not left out of the list. While plain bow ties have come to stay, 2020 is set to explode the Ankara bow tie market. When next you think of a complete set of suit, think of an Ankara bow tie in the collection. You can't be wrong. The reason is simple, it adds an African touch to your English wears.
Why go all English when you can spice it up with a little heritage you can be proud of. Here are the African wax print fabric bow tie designs you can expect in 2020.
The African wax print manufactured both in Europe and West Africa comes in categories of quality due to the manufacturing processes. With flamboyant colors to blend with the trends, manufacturers take risks and experiment with new designs that are perfect for everyday use.
See Also: 10 Accomplished Designers of African Fashion Wears
While designs will continue to evolve, the application of African wax prints will not go out of fashion soon. For many reasons. African prints, popularly known as Ankara, will continue to be a symbol of African pride and heritage. It will continue to be the fabric that brands Africa and it's rich cultural diversity. There are no limits to using the Ankara wax print fabric.
Because of this, other manufacturers have since joined the Ankara train. Initially, the Dutch and English were the sole manufacturers for many years. That has since changed for good. Today, there are more manufacturers. Even the exporting giant, China has joined the lineup.
Going forward, we expect to see the proliferation of more Ankara items such as handbags, shoes, men's cuff links, bonnets, face masks, hats, rings, earrings, bangles, belts, camisoles, etc. As user tastes continue to evolve, so will the trend of Ankara products. There is only one certainty. Ankara will remain the pride of African wears.