Wizkid has three luxury houses. Two of them are located in Lagos, Nigeria, while one is in Los Angeles, California. The singer is also a lover of exotic cars and he has his garage teeming with cars such as a BMW X6 crossover, Lamborghini Urus, Porsche Panamera, Hyundai Sonata, Used Mercedes Benz G63 AMG , Bentley Continental GT Speed Convertible, Porsche Cayenne, 2012 Mercedes-Benz Kompressor, and a Rolls Royce.
Just like every other celebrity of his ilk, Wizkid has acquired some really fascinating abodes here in Nigeria. The music hitmaker did not miss out on investing in the American real estate industry and bought a plush mansion worth an astounding N200 million in the US. While his US house is located in the country's entertainment headquarters in Los Angeles, California, his Nigerian houses are situated in Lagos' Lekki and Surulere areas.
Speaking about cars, the singer has quite a number as his garage is said to be fit for royalty. All the cars in his fleet are rather on the expensive side. the cheapest is a Hyundai Sonata that he won at the 2011 Headies award, and the most expensive is his latest automobile, a Lamborghini Urus, purchases at the astonishing price of N101 million
Wizkid Has Three Houses Both In Nigeria and America
The Jaiye Jaiye chart-topper has at least two luxury houses in Nigeria, precisely in Lagos. He equally acquired a luxury mansion in Los Angeles, California. Throughout the year, Wizkid divides his time between his houses, living the kind of life he dreamt of as a growing kid from the hood.
His Lekki House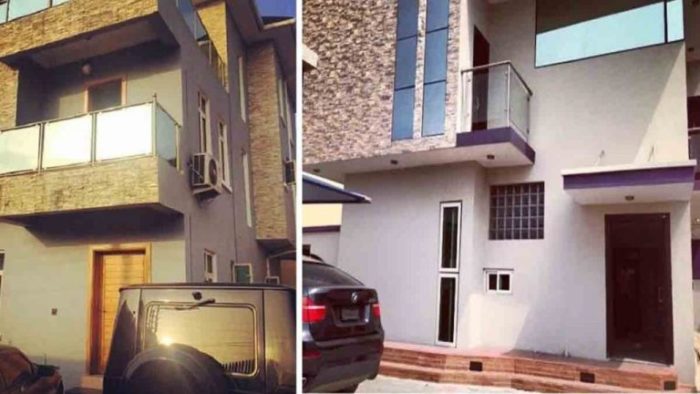 According to reports, the singer's house in Lekki Lagos is presently worth above $189,040 and has continued to appreciate as time rolls by; Lekki is one of the highbrow areas around Lagos. The mansion happens to be his first landed property, and the music hitmaker bought it in 2013 when very few Nigerians could dare dream of a lavish lifestyle.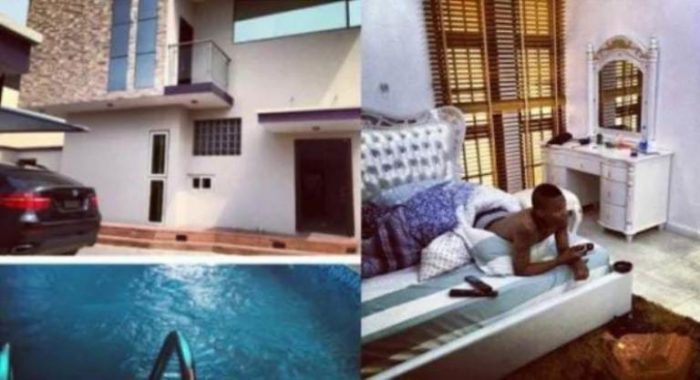 After he became a house owner for the first time, the news hit the airwaves as fans began to speculate about its location, the worth, as well as the unique amenities Wizzy Boy equipped his crib with. Though they were finally able to get cleared on the price and location, the house's content has remained shrouded to date; we only get to see glimpses on social media from time to time.
His Los Angeles California House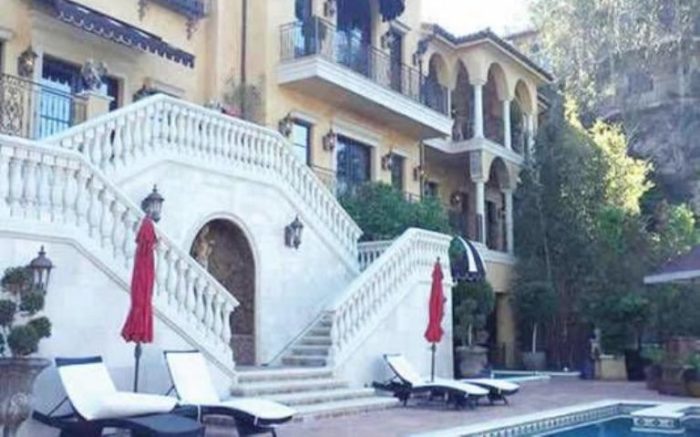 In March 2016, the singer took to his Instagram page to announce his then newly acquired house; this house he said was located in California, Los Angeles to be Precise. Some of his close friends also shared photos of the sprawling mansion, which fans agreed was really a sight to behold.
After Wizkid became the new Nigerian celeb homeowner in the US, the news wasted no time going viral, and fans immediately weighed in, asking tons of questions about the property. It was later revealed that the house is quite massive, a Victorian-style building with three floors, sporting luxury amenities like an extensive infield area and a luxury swimming pool. The house also boasts of cutting-edge devices.
Unfortunately, the Love My Baby songster didn't deem it necessary to let on the house's worth which set the Paparazzi at work, trying to unravel the average figure of a Loss Angeles house of that magnitude. The media was later able to pin down a realtor who assisted Wizkid in signing the property's agreement on favorable terms. However, they still drew a blank there as the man remained num about the deal he had with the Nigerian musician.
The Paparazzi, as at then, only succeeded in getting the average cost of houses in that location. House as big as Wizkid's were said to cost between 10 to 15 million dollars. However, a source later revealed that they were finally able to unravel the mansion's cost, saying that it was worth around 200 million nairas.
His Banana Island Mansion Turned Out as a Mirage
We are in an age where Banana Island Lagos has become home to almost all the A-list celebrities in Nigeria. Any Nigerian star that does not have a house on the banana-shaped enclave probably has plans to acquire one in the future. Thus, when the rumors about the music hitmaker owning a house there rent the air, it was easy to believe. How could one of the country's richest musicians not have a crib in Nigeria's best spot? Some fans even went as far as sharing the mansion's worth, which they pegged at $16 million. However, it was later revealed that Wizkid is yet to have a property on the Island. The information just misled the public about his newly acquired house in Los Angeles, California.
Wizkid Clashed With Linda Ikeji Over a Purported Quit Notice Issued To Him
Nigerians will find it difficult to forget the infamous melee involving the nation's richest female blogger Linda Ikeji and Wizkid. In 2016, Linda made a very unflattering post about the Jaiye Jaiye chart-topper and a quit notice issued to him. According to the blogger, Wizzy Boy received a notice to evacuate his Los Angeles, California home, and of course, the music superstar wasn't ready to take any of it. Wizkid retaliated in kind, lashing out heavily at Ikeji with rather strong words.
Naturally, one would expect a clash of this magnitude between these celebrity heavyweights to cause a palpable buzz on the internet, and that was exactly what happened. The beef got so serious that the then commissioner of police for Lagos State had to intervene before the matter was finally laid to rest.
He Has Another Beautiful House In the Surulere Area Of Lagos
Perhaps, the fact that the Nigerian music superstar was born and bred in Surulere Lagos informed his choice of acquiring a mansion there; there are people like that who don't want to lose touch with their place of birth. Going by what we gathered from online reports, his Surulere property is also a mansion. The market price of the house is estimated at N36 million. Though the location is not known, Wizkid is reported to have gifted his parents a beautiful home.
It would appear that Wizzy Boy lives in these plush houses all alone as he is not even on good terms with any of his baby mamas. One of them; Binta Diamond Diallo complained that she takes care of her son alone without any form of support from Wizkid. Similar reports also came from another of his baby mama Sola Ogudu. The music superstar has only ever been praised by his third baby mama Jada Pollock. However, she recently told her own tale about the singer abusing her, though Jada later denied such claims, saying that her Instagram was hacked.
Wizkid Loves To Splurge On Exotic cars
Anybody who knows the Caro crooner would agree that he loves exotic cars in their numbers. Needless to mention that Wizkid's garage is teeming with cars, and despite having so many, he keeps acquiring more.
Lamborghini Urus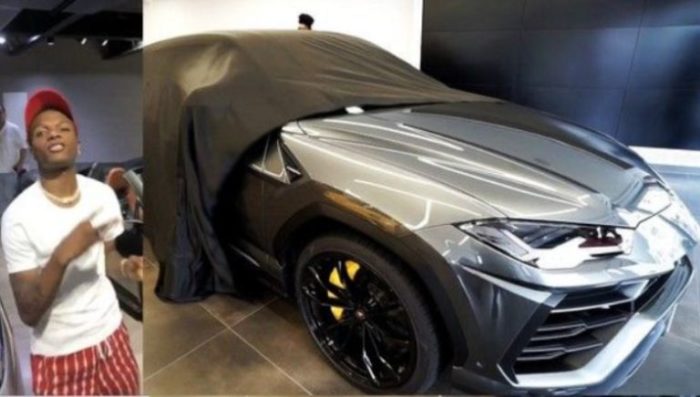 Perhaps the most expensive car in the music hitmaker's fleet is his Lamborghini Urus, which was estimated at a whopping N101 million. He reportedly bought this car in 2019, just a few days after his old Porsche was involved in a serious accident.
Porsche Panamera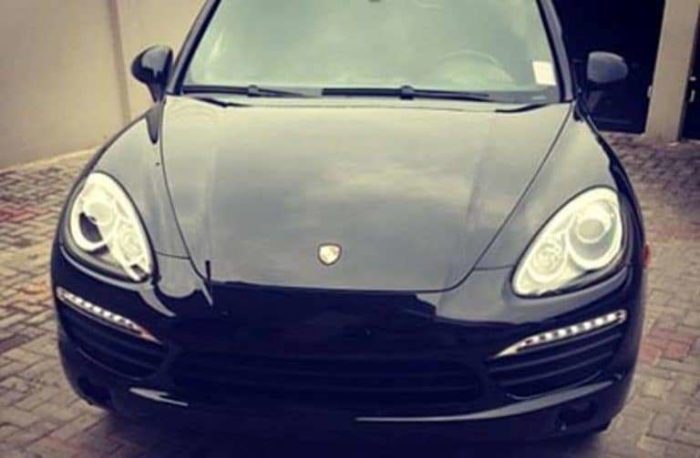 Wizkid updated his garage in 2013 when the celebrity artist unwrapped his Porsche Panamera. Reports said that the car came at the price of ₦50.8 million. However, the automobile later got badly damaged in an auto crash.
Hyundai Sonata
The singer's Hyundai Sonata is among the least of his automobiles. Wizkid did not actually purchase the N6 million worth car. He won it in October 2011 at the Headies award ('Next Rated' music category)
Here are all the other cars he has acquired
Used Mercedes Benz G63 AMG – ₦55 million – ₦65 million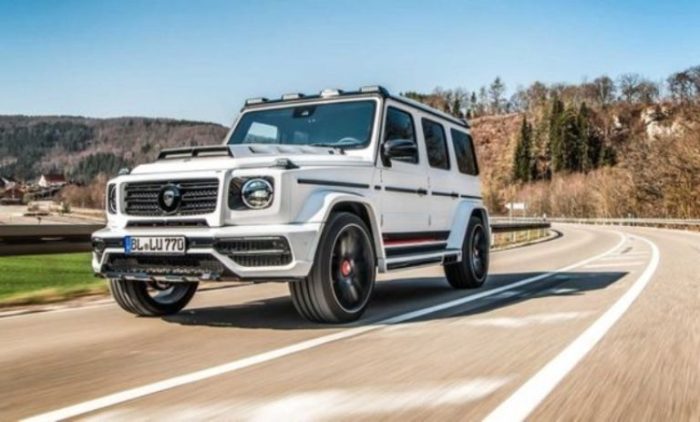 BMW X6 crossover – ₦12 million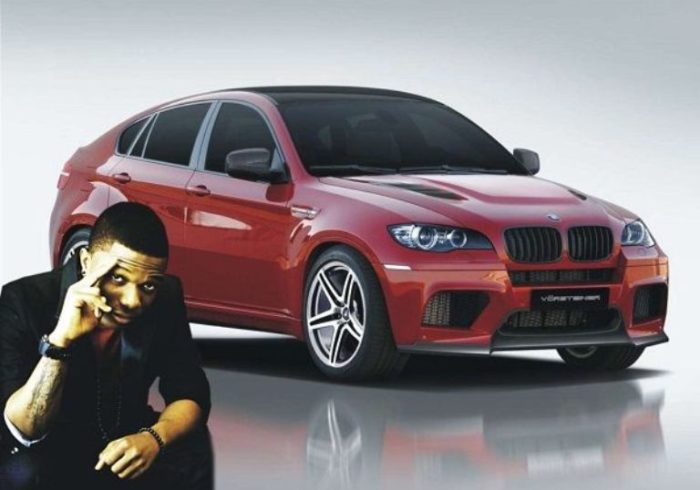 Bentley Continental GT Speed Convertible price range from ₦45- ₦50 Million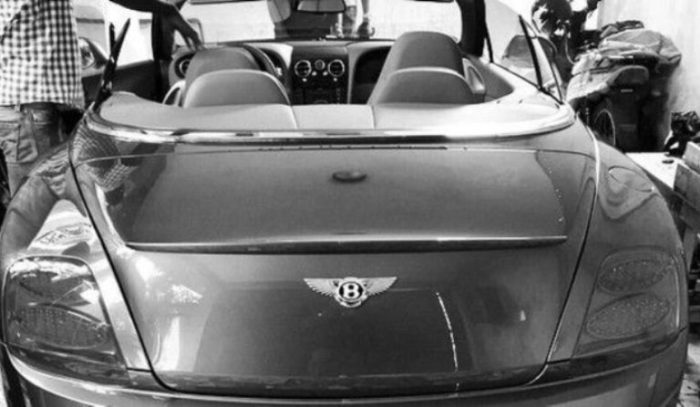 Porsche Cayenne – N18 million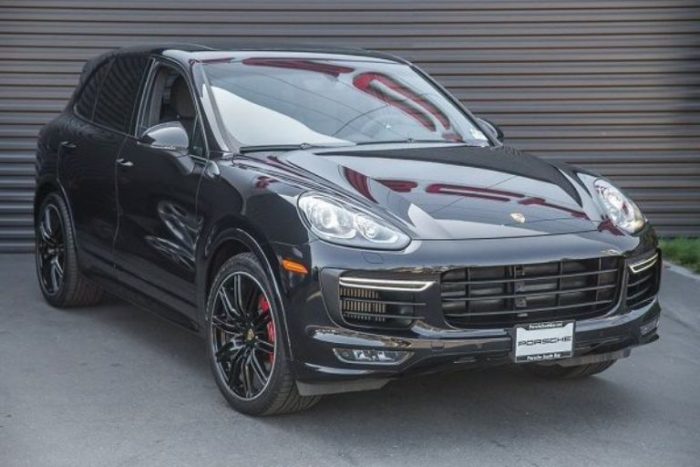 2012 Mercedes-Benz Kompressor – ₦9 million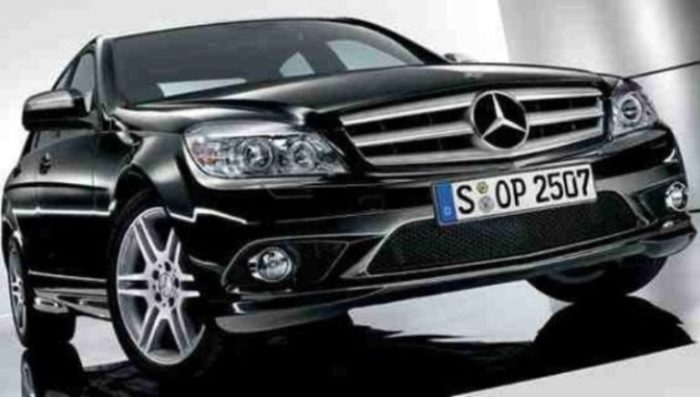 Rolls Royce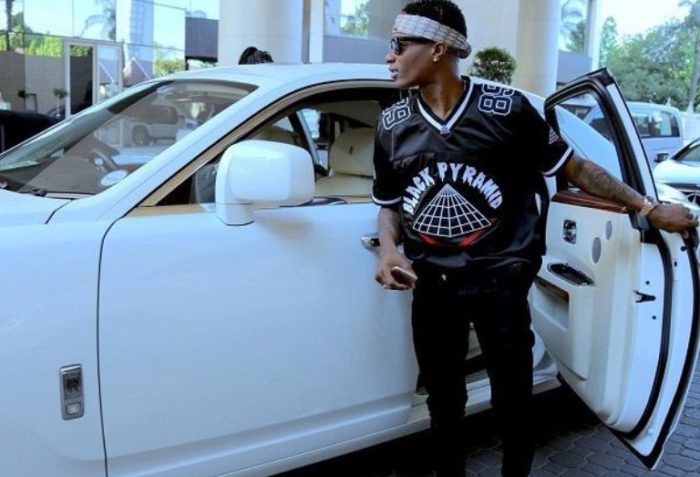 Rumors started making the rounds about Wizkid buying a Rolls Royce after he posed with the powerful automobile during his UNILAG tour with Tiwa Savage. After all the noise made on social media by fans, it was later revealed that the car actually belonged to Pepsi's brand manager. Wizzy Boy never bought a Rolls Royce, and to date, he doesn't own one.
Wizkid's  Private Jet
We need to understand Wizkid because the Jaiye Jaiye crooner has always been associated with private jets. His history with the aircraft started after he burst to prominence and kept up with his schedule. Constantly seeing the music superstar on Private jets sparked questions from fans who wanted to know whether he actually owns one. We were even treated to some speculations saying that he bought it at the price of $40 million. However, this claim is yet to be confirmed.