Guys love to hear nice words from their girlfriends, and ladies need to know this. After appreciating the sweet words your boyfriend says to you, also know that it should be reciprocated. Most people have this mindset that sweet words are meant for ladies alone, but that is not true, every man has a soft spot and you just have to find out your partners soft spot, and one of the ways to know this is by saying sweet words to him and watch him melt in your arms. Here are some sweet things to say to your boyfriend.
Sweet Things To Say To Your Boyfriend Over Text
1. I would love to have your arms wrapped around me right now!
2. I wish you were here so we could cuddle and fall asleep together.
3. You fill my heart with love and my life with happiness!
4. You make me laugh when I don't even want to smile…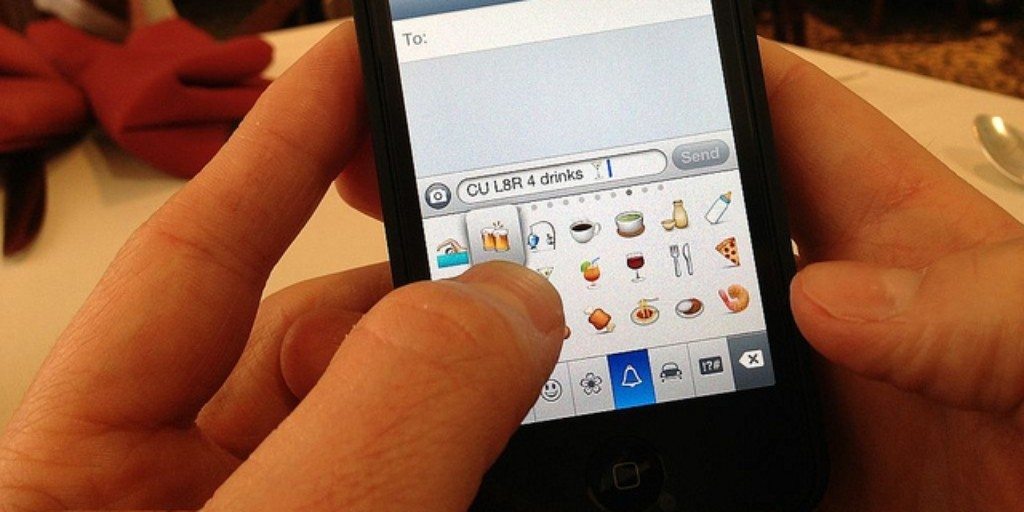 5. Your hand is my favorite thing to hold…
6. My love for you is a journey. It starts at Forever and ends Never.
7. I will hold you in my heart until I can hold you in my arms again…
8.  If loving you is wrong, then I don't wanna be right…
9. Just hearing your name makes me smile!
10. When can I see you again?
11. Hey stud, just wanted to let you know that I'm thinking about you!
12. Hope you are having a good day sweetie!
13. Good morning (or night) sweetheart!
14. Dreaming of you…
15. Yesterday (or today) was fantastic! Can't wait to see you again!
16. I can't get you outta my head…
17. I'm falling for you…will you catch me??
18. Just when I thought that love could never be a part of me, that's when you came along and showed me happiness!
19. I can't really find the words to explain the way I feel when I hear your voice or when I see your face… all I can say is that I like the feeling.
20. You are the reason for my smiles!
See Also: Love Messages, Family Quotes, Cute Things to Say to your Girlfriend
21. I can explain why I love you, but it would take forever.
22. You are the reason I am breathing, but yet sometimes you take my breath away…
23. You rock my world!
24. Hope you know you are on my mind right now!
25. You are my everything.
26. If nothing lasts forever, can I be your nothing?
27. I hope you know you have my heart.
28. The more I know you, the more I love you.
29. I think I am falling in love with you!
30. You are mine, forever and always…
31. Waiting for the next time that your lips will touch mine…
Really Sweet Things To Say To Your Boyfriend
32. When I 1st saw you, I was scared to talk to you. When I spoke to you I was scared to hold you. When I held you I was scared to love you. Now that I love you I am scared to lose you.
33. Loving you is like breathing…How am I supposed to stop?!?!
34. The most incredible feeling is knowing I make you happy!
35. You are like a drug, and I am so addicted!!
36. You're weird…but I like it!
37. I love you more than you will ever know…
38. It's not my fault I love you so much…it's yours!
39. I can't wait to spend the rest of my life with you.
40. I hope that when you read this, it makes you think of me!
41. Read this message, and know that the sender loves you very much!
42. You are my Romeo and I am your Juliet!
the_ad id="63782″]
43. If you ever randomly think of us kissing, know that it's because of all the kisses I've blown for you!
44. You make me feel like the luckiest woman in the world!
Sweet Things To Say About Your Boyfriend
45. You are always on my mind…
46. You make my world go 'round!
47. Every moment I spend with you, the world seems so perfect…
48. Ask me why I'm so happy and I'll give you a mirror J
49. Even though were far apart, I love you dearly with all my heart.
50. Please let me know what I did to deserve you…I want to make sure I keep on doing it!
51. Our life together is already amazing, and together it will only get better and better.
52. I love being in love with you more than I have enjoyed anything else because I know you are the best there is.
53. The day I met you was the best and I hope what we have will last as long as I live or I cannot imagine the rest.
54. Holding your hand, stealing a kiss, smuggling in a warm hug all these things make my day and it is all because of you my love.
See Also: Newlywed Game Questions, Questions to Ask a Guy, Family Quotes, Corny Jokes, Chemistry Jokes
55. Each time you say goodbye to go home I feel so alone; the only time I feel complete is when we meet up again.
56. I never thought of "goodbye" as a bad word till we had to say it to each other.
57. If life is like a game of football, I scored the winning goal the day I met you.
58. When I am with you I don't need the warmth of a jacket or the light from a bulb; you are like a flame that gives me soft warmth and perfect light.
59. I wish I were twins so that I could hold your hands and wrap you in a hug at the same time
60. It is silly, but I almost start missing you even when we are together as I fear the moment you will leave
61. Life is short and time passes so fast when I am with you that I think it is becoming even shorter
62. My life was in Black and white till you came and made it colorful
63. You are like chocolates – sweet, irresistible, addictive and always lifting my mood
64. When I am not with you, each moment of mine is spent longing for the moment I will be with you
65. When you smile, I want to give you whatever you want
66. Others may long for diamonds and cars, what I want is time with you, as you are above all
67. If there is a compound that melds together diamonds and chocolates that would be you!
68. You are the lovely surprise that every girl hopes she will get and never does. I am lucky that I did.
69. You are better than the rose as you have no thorns and kissing you is better than eating candy as you taste better and have no calories.
70. I shudder to think that you would not be in my life if I had not come to the park a moment too late. Thank god that I did not and met you!.
71. Fate has been my best friend as he threw me in your path.
72. I did not know what it was like to be in love, like and lust all at the same time until I met you
73. If my being with you is a dream then don't pinch me awake I never want to get up
74. I love the shade of green my friends turn when I tell them about you
75. I did not believe in today and forever till I met you
Sweet Things To Say To Your Boyfriend On His Birthday
76. He is hot, full of light, perfect and best of all what makes him perfect is he is all MINE!
77. If the walls of my room could talk then you would blush at how many times I speak of you!
78. I think of you all the time and if that is obsession, then I totally understand what "madly in love" truly means.
79. You are to me what water is to plants – absolutely necessary!
80. My life is musical, my love is colorful and every day is fruitful… all because of you my love.
81. They say time shrinks when you have a good time and I wish that every minute that I spend with you expands to years and I am sorry it does not.
82. You are the ruler of my heart, the knight of my mind and the lover of my dreams.
83. When I am with you even bitter seems sweet and every chore feels like a treat
84. Your arms around me is all that I need to face anything that life throws at me.
85. When you kiss me without uttering a single word, you speak to my soul.
86. When I met you I knew God had listened to all those prayers that I sent up to him while growing up
87. Some things are worth waiting for and you definitely are!
88. Your smell turns me on. Can I have your shirt to sleep with when you go out of town?
89. The world would be a better place if all boyfriends were cast in your mold, but then God broke the mold when he made you; you are one of a kind.
90. The way you speak makes want to listen, the way you look makes me want to whistle and the way you hug makes me so smug.
91. I am glad we met when so young so that I can feel good about knowing that we will get to spend the rest of our lives together.
92. When I look at you I know we were meant to be as each moment I spend with you seems like a dream come true.
93. They say that love can happen in a single moment, I did not believe that till I came to the moment it took me to fall in love with you.
94. Are we too young to know what we want? I think not as I knew that I wanted you the minute I saw you the first time at the age 13.
95. Being in love with you is like butter – sweet, tasty and fulfilling, all my exes where like margarine, not quite the real thing!
96. You are to boyfriends, what Einstein is to science – a genius!
97. I am not saying you are my first love but I can really say that you are my best love!
98. If love could be converted into electricity then our love could power New York City
99. I am longing to growing old with you as they say that fine wines taste better when they age and you my love do feel as intoxicating as wine!
100. I know I said yes to you in haste, but you are so perfect that it has not been a waste