Born into the family with an actor father, Angelina Jolie's charisma, zeal, and strength in acting are perhaps what they call 'a chip of the old block'. Her walk to fame began in 1982 when she acted alongside her father Jon Voight in Lookin' to Get Out.
She has continued to gain popularity through her works as an actress, writer, director, and producer. Inasmuch as she is known for her talent, she is as well known for her unique beauty and her concern for humanity through her philanthropy.
Jolie earned herself award nominations including the Golden Globe Awards, Screen Actors Guild Awards, Academy Awards, Primetime Emmy Awards, and MTV Movie Awards among several others. Have you ever wondered what Angelina Jolie movies to watch? Here are some recommendations.
Finest Angelina Jolie Movies to See This Year
Maleficent (2014
)
IMDB:
Rotten Tomatoes: 54%
Metacritic: 43%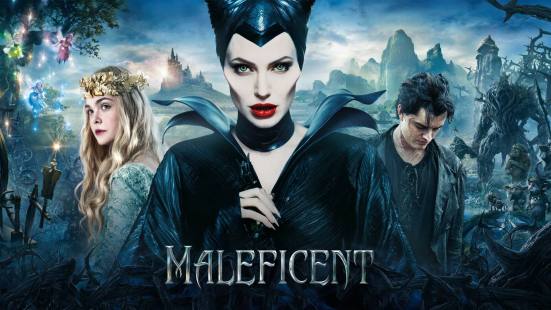 This Angelina Jolie movie cannot go unmentioned. The film has a grossing of $758.5 million with a budget of between $180 million to $263 million, thereby ranking as one of her highest-grossing movies of all time.
In the film, she portrays the role of Maleficent – a potent fairy from Moors. Her dark side opens when Stefan whom she once loved betrayed her by cutting off her wings. In return, she cursed his daughter to fall asleep on her 16th birthday until kissed by one who loves her genuinely. Maleficent, however, happens to be the one who loves Princess Aurora truly and brings her back to life. Maleficent gives back to Moors the glory it lost and crowns Aurora queen.
Mr. and Mrs. Smith (2005)
IMDB: 6.5/10
Rotten Tomatoes: 59%
Metacritic: 55%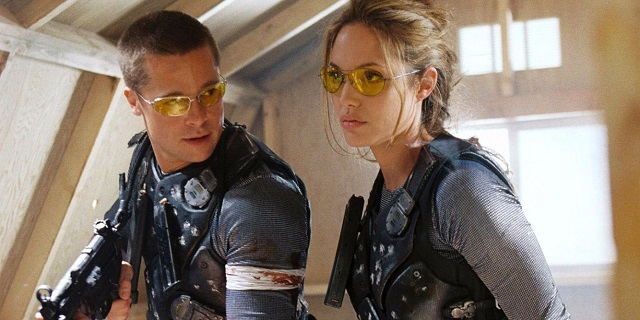 Angelina Jolie unleashed her stroke side in her role as Mrs. Smith (Jane) who alongside John Smith (Brad Pitt) work as assassins for different companies. Surprisingly, they both initially had no idea of their underground jobs. The film is filled with suspense and incredible action scenes portrayed by Jolie. It made a whooping Box Office earnings of $478 million.
Changeling (2008)
IMDB: 7.8/10
Rotten Tomatoes:
FilmAffinity: 7.2/10
Metacritic: 63%
Clint Eastwood did a good directing in this American mystery crime movie which is centered on the themes of corruption, child endangerment and more. Jolie appeared in the movie alongside John Malkovich, Michael Kelly, Jeffery Donovan, and Com Feore among others. She played the role of Christine Collins whom the police handed a different child instead of her missing son in order to gain public approval. When she insists that the new boy wasn't Walter, her son, she is thrown into a psychopathic ward. Upon her release, she made a discovery that would live her in continuous search for her missing son. This Angelina Jolie movie made a good performance in Box Office with a grossing of $113 million.
Salt (2010)
IMDB:
Rotten Tomatoes: 62%
Metacritic: 65%
She portrayed Evelyn Salt, a CIA operative who would later become a fugitive. This Angelina Jolie movie earned her award nominations of Biggest Badass Star (MTV Awards, 2010), Favourite Female Movie Star (People's Choice Awards, 2010), and Choice Summer Movie Star: Female (Teen Choice Awards, 2010) among others.
A Mighty Heart (2007)
IMDB:
Rotten Tomatoes: 79%
Metacritic: 74%
This movie is one of Jolie's most-watched movies where the played the role of Mariane Pearl. The movie is about Daniel Pearl, a Wall Street Journal reporter who was abducted and beheaded in 2002. The movie also shows the works of the governments of Pakistan and the US to bring to justice the killers of the reporter.
Wanted (2008)
IMDB: 6.7/10
Rotten Tomatoes: 71%
Metacritic: 64%
It seems Jolie often has her way around action thrillers and performs them in a way that makes her admired and respected. Her role as Fox in Wanted helped in making the movie success with a grossing of $341 million
Lara Croft: Tomb Raider (2001)
IMDB: 5.7/10
Rotten Tomatoes: 20%
Metacritic: 33%
This movie is based on video games Tomb Raider which features Lara Croft who happens to be Angelina Jolie in the movie. Her act is brilliantly displayed in different scenes and is solely made to obtain ancient artifacts from the Illuminati. However, this movie has different reactions ranging from negative to positive. Although the fact still remains that the star of decades played her role excellently and if you must watch any movie of hers, this should definitely be one of them.
First, They Killed My Father (2017)
IMDB:
Rotten Tomatoes: 88%
Metacritic: 72%
Jolie has made it to producing and directing a film about war and Cambodia. The movie sees the war through a child's eye and it is also an adaptation of a book. The film has a Tomatoes rating of 88% and a general review of 72/100.
Unbroken (2014)
IMDB:
Rotten Tomatoes: 52%
4/5 :
Metacritic: 39%
Another war film as directed and produced by Jolie and a few others, Unbroken is one remarkable work she has put together with a remarkable grossing of $163.4 million and has not less than 20 nominations and 7 wins.
Gone in 60 seconds (2000)
IMDB:
Rotten Tomatoes: 25%
Metacritic: 35%
With a grossing of $237.2 million, this movie certainly has qualities that make an incredible film. The action film stars Jolie, Nicholas Cage, and Robert Duvall among others. The film is about thieves and cars where Jolie played the role of one of Memphis' gang members.