24K is an all-male K-pop act that debuted under the record label Choeun Entertainment. The group first graced the K-pop scene on September 6, 2012, with the mini-album Hurry Up. The meaning of their name at their debut was "2 dancing machines and 4 main vocals." However, it later changed to "like gold, to shine forever". Before their debut, four of 24K members were in the sub-unit called 4K. 4K debuted with Cory, Kisu, Seokjune, and Sungoh in June 2012 with the mini-album Rocking Girl. Three months later, Byung-ho and Daeil joined the group, hence 24K was formed. Let's meet the current and past members of 24K below and their discography.
24K Members Profile (Updated!)
Changsun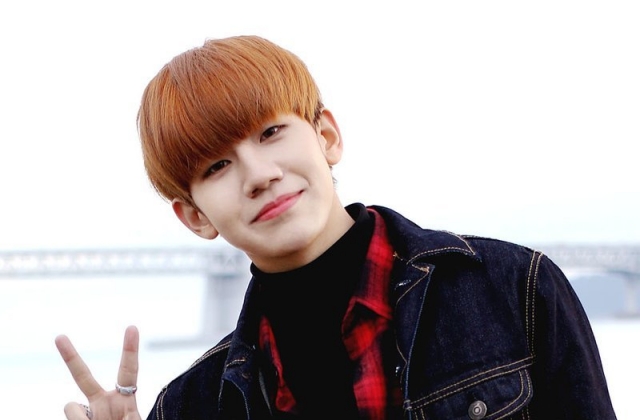 Changsun attended Gukje University, graduating with a Major in Dance. He has an older sister and his childhood dream was to be an inventor. He's a very good dancer and says his charm is his small face. Changsun has been one of 24K's members since 2016.
Kiyong
Kiyong attended Kookje University and became a 24K member in 2018. He has an older brother and states BTS as his role model. The K-pop star enjoys watching movies and cartoons.
Imchan
Imchan is from Daegu, South Korea. He became one of the 24K members in 2019 and he has his specialty in playing the piano. Imchan prefers Sprite over Coke and he claims he is in charge of cuteness.
Xiwoo
Xiwoo was born on June 6, 2001, and became a 24k member in 2019. The talented music star self-proclaims himself as a visual. He lived abroad for eight years and can speak three languages.
Sungoh
Sungoh attended the Dong-Ah Institute of Media and Arts. He had to go on a hiatus, thanks to a dislocated shoulder. Choeun Entertainment announced in November 2017 that he would return to 24K after recovering from the dislocation and completing his military service. In January 2019, it was announced that he had completed his mandatory military service and had begun producing an album for 24K.
Former 24K Members
Kisu
Kisu was considered the mother of the group because he liked to take care of the other 24K members. Despite his on-stage appearances, he's been noted to be a shy person when he's offstage. His best friend from the group is Cory. Kisu is a fan of acoustic R&B and enjoys summer best. His hobbies include watching movies, playing the piano and bowling.
Jeonguk
Jeonguk's hometown is in Busan, South Korea and he has an older brother. The k-pop star has several tattoos, including a gun on his stomach. However, most of his tattoos are on his arms. He is well skilled at the street dance called popping. Jeonguk debuted as a soloist on February 15, 2019, under the stage name Uk.
Jinhong
Jinhong joined 24K in 2015. Before his group debut, he used to be a member of a boy group called AA, but he left after one of his bandmates decided to leave. He entered AA in 2013 and left in 2015 when he entered 24K. On June 26, 2019, it was announced Jinhong would no longer be a member of 24K due to his contract expiring and him deciding not to renew it.
Discography of 24K
K-pop boy band 24K were among high-profile South Koreans blacklisted under the administrations of Lee Myung-bak and Park Geun-Hye, both jailed former presidents. Sources within Choeun Entertainment stated that the agency believed 24K was blacklisted after singing the theme song for Moon Jae-in's 2012 election campaign. The blacklisting had an impact on the career of the boy band, making it impossible for 24K members to appear on some South Korean TV shows. The group underwent several line-up changes during the blacklisting period and focused on overseas activities.
Consequently, 24K was able to release the following mini-albums; Hurry Up (2012), U R So Cute (2013), Super Fly (2015), Addiction (2017), and Bonnie N Clyde (2018). The group's only studio album, The Real One was released in October 2016. Their first world tour, "Still With 24U" took place between 2017 and 2018. They also did their First Encore Tour "Still With 24U, The Encore" within the same years. Before the tours, their First European concert was in Warsaw, Poland on January 23, 2016.
See Also: The Real Reason Wanna One Disbanded Despite Their Success
Other Interesting Facts to Know About 24K Members
1. On June 27, 2019, 24K's label Choeun Entertainment issued a lengthy statement, updating fans on the future of the group. 24K would be returning as 24K season 2, with a completely new member lineup.
2. Former members Jinhong, Kisu, and Jeonguk left the group at different times to seek out other opportunities as soloists or due to health issues.