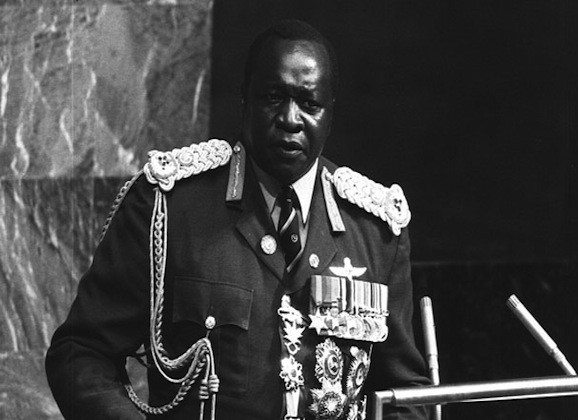 Like most other countries in the world, Africa has had its fair share of leaders that seem to go a little mad with the power and turn into tyrants of the worst sort – not to mention a handful that were like that from the start! Few days ago, we recently published an article we titled 10 Worst Dictators of Africa. In this article, we are going to take a look at ten of the most famous of these dictators, in chronological order by birth.
1. Hastings Kamuzu Banda (c. March/April 1898 – 25 November 1997)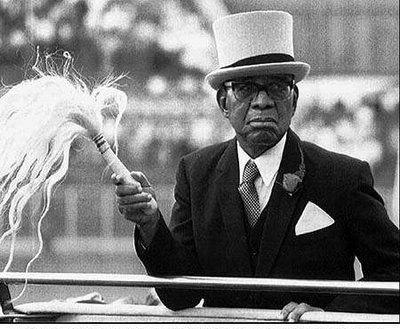 Banda became prime minister of then Nyasaland, a British colony, in 1963 and took it to independence as Malawi a year later. Two years after that he declared himself president of the new Republic of Malawi and then made it a one-party state under the Malawi Congress Party. He was made President for Life of the MCP in 1970 and President for Life of Malawi itself in 1971.  He was something of a split personality, however – some hailed him as a hero for improving his state's education system and infrastructure dramatically and supporting women's rights, while others called him a corrupt tyrant for the 6,000 (at least) people that were jailed without trial, tortured and even killed during his regime (some put the figure nearer 18,000) and for supporting apartheid in South Africa. In 1993 his one-party state was ended when international protest prompted a referendum, and he was stripped of all positions and most powers by a special assembly immediately afterwards. To give him his due, he did run for president in the following democratic elections – aged ~96 years! – but did not win.  He died in South Africa three years later, in 1997.
2. Jean-Bedel Bokassa (22 February 1921 – 3 November 1996)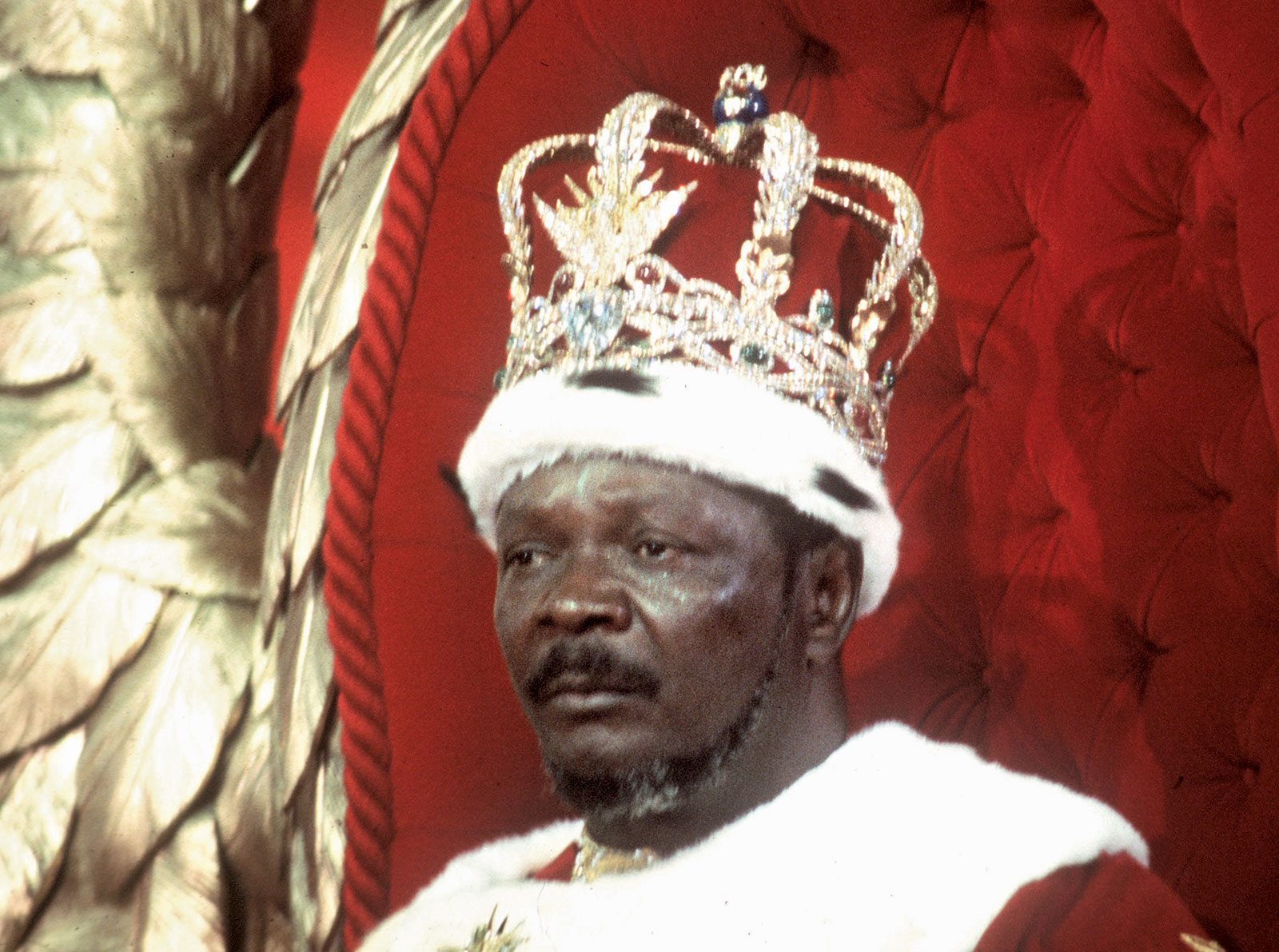 Bokassa was born in French Equatorial Africa and served in the French colonial army for 21 years, but when David Dacko, a distant cousin, became president of the country as the newly independent Central African Republic (CAR) in 1960 he was invited to head their armed forces – and six years later ousted his cousin and declared himself president, then President for Life in 1972, and finally emperor (of the "Central African Empire") from 1976 to 1979.  His ceremony investing himself as emperor cost $20 million and nearly bankrupted the country!  His rule was a reign of terror, with him taking all important government posts for himself and instituting judicial beatings and punishments such as the loss of body parts for minor convictions.
He had hundreds of school children arrested for refusing to wear uniforms he had made, and is reported to have had 100 of them massacred – while he watched.  He was deposed by French paratroopers in 1979, reinstating his cousin as president and the country as the CAR again, and he went into exile in France with a fortune he had embezzled. He was tried for treason and murder, convicted and sentenced to death in absentia and when he returned in 1986 this was put into effect, although the death sentence was commuted to life imprisonment – then in 1993 he was freed, to live as a private citizen in the CAR until he died.
3. Ahmed Sekou Touré (9 January 1922 – 26 March 1984)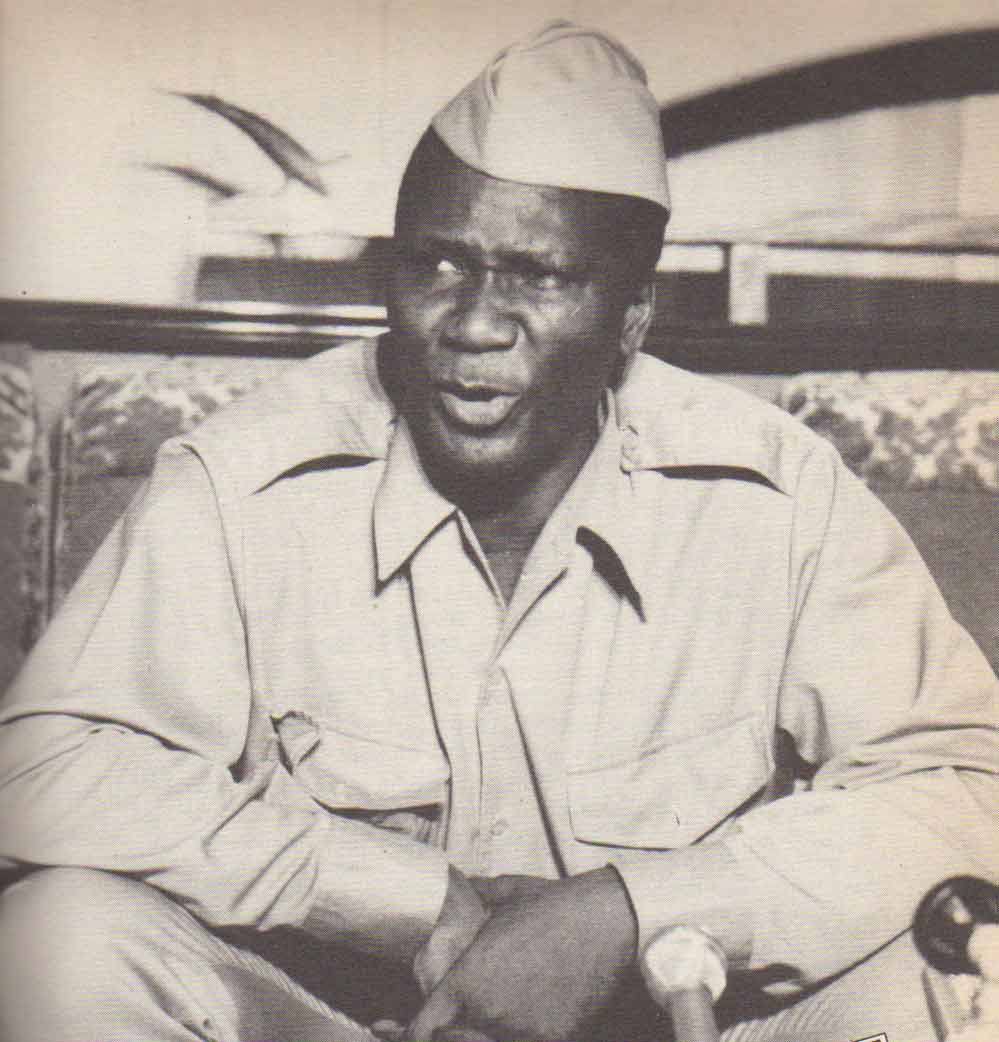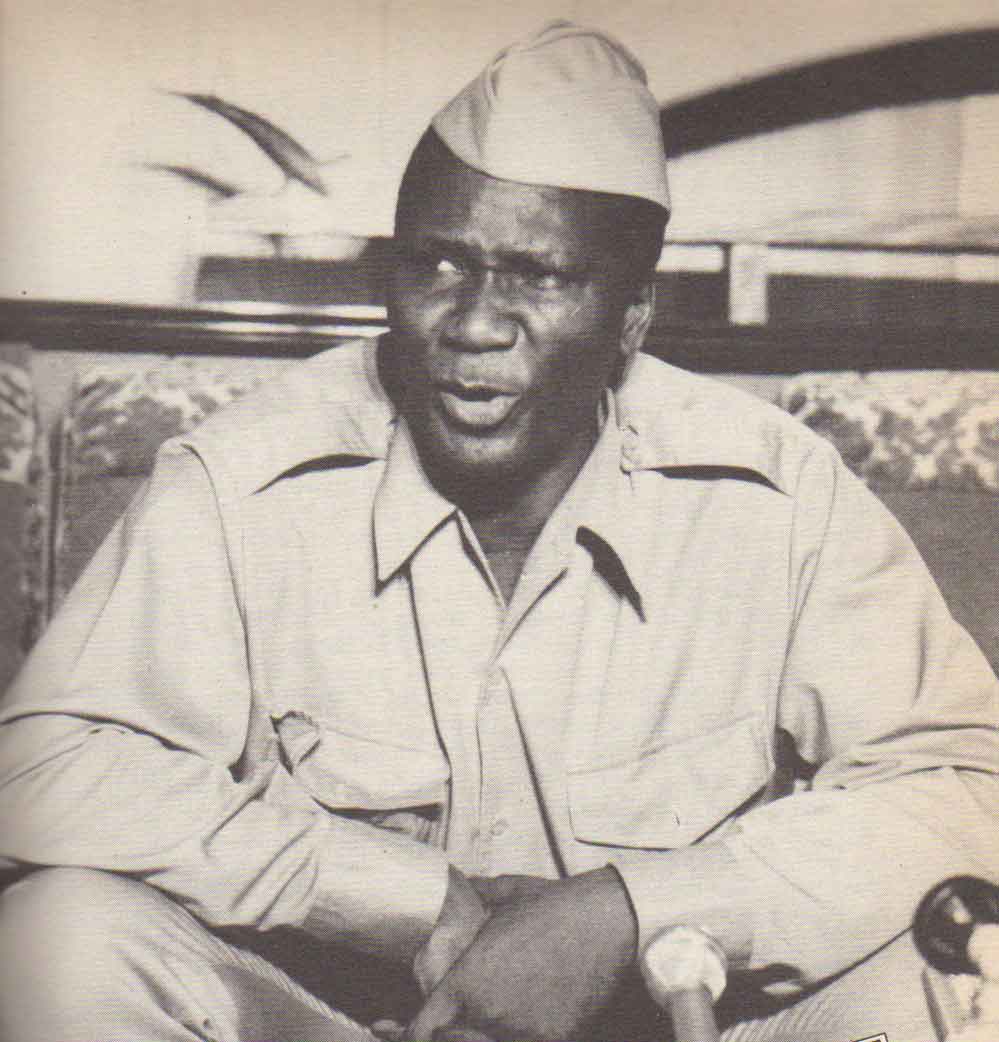 Touré, born in the French colony of French Guinea, started in politics where he was working when in 1945 he joined the Postal Workers Union (PTT), and he worked his way up to become the leader of the Guinean Democratic Party in 1952.  He was instrumental in Guinea becoming the first of the African colonies to gain its independence from France in 1958 (the rest joined it in 1960), but the French were quite nasty about it when they left Guinea. In 1961 Touré was elected president for a seven-year term; having declared his party the only legal one and as its leader, he was of course unopposed; he then repeated this at the next three elections.  His policy was based on Marxism and maintained by arresting and jailing or exiling any opposition – somehow this won him the Lenin Peace Prize in 1961!  His tyranny developed slowly; by the end of the 1960's people in opposition were taken by secret police to detention camps.
His relations with France were sour from the start, but gradually those with the Soviet Union, United States and most other countries began to follow; he even blamed Washington and the CIA when a Guinean delegation was imprisoned in Ghana.  Eventually his paranoia made life so unbearable for the Guineans (around 50,000 are believed to have been executed) that they began leaving the country in tens of thousands. Despite this, he was re-elected unopposed for a fourth term in 1982 and then things began to improve, probably because Guinea needed Western investment to develop its resources! Touré collapsed in Saudi Arabia in 1984 and was rushed to America for cardiac treatment, but died there anyway, on 26 March.
4. Robert Mugabe (21 February 1924 – present)
Good things came to Mugabe late in life, but he seems to taking full advantage despite his advanced age – he became Prime Minister of Zimbabwe at 56, President at 63 and is still going strong in office in 2013, having been re-elected six times, at the age of 89!  His political career first came to the world's notice when he became Secretary General of the Zimbabwe African National Union during its conflict with Ian Smith's white minority conservative government in the 1960s; and he became a political prisoner in Rhodesia 1964-1974.  Once released he, with Edgar Tekere, fought in the Rhodesian Bush War until it ended in 1979, becoming a hero to many Africans – and stood in the 1980 general elections, to become the first Prime Minister of the newly independent Zimbabwe.
He has generally been a force for peace, intervening in various local wars to help settle them (although some have called this a tactic to control the areas' natural resources and thereby bolster Zimbabwe's economy), but since the turn of the 21st century his government has been forcefully correcting the inequitable distribution of land between the white minority and black majority that was a legacy of the years of colonial rule.  This program was enforced more and more firmly, including economic sanctions, and the policies have (predictably) been condemned both nationally and internationally by those on the losing side, whilst being praised by other African nations with similar inequities …
5. Idi Amin Dada (c. 1925 – 16 August 2003)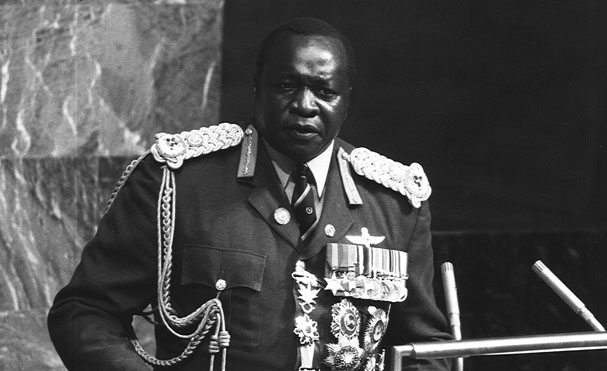 Another notorious but famous African dictator was Idi Amin Dada.Amin served in the British Colonial army in Kenya and Somalia from 1946, rising to be a Major General in Uganda's army, and then its Commander, after Uganda gained its independence.  In January 1971 he deposed then President Milton Obote and seized power in a military coup (promoting himself to Field Marshal a while later).  Amin was very much a tyrant, with estimates of people killed during his regime ranging between 100,000 and 500,000, and nepotism, corruption, economic mismanagement, ethnic persecution and human rights abuse being rife throughout.  He finally 'shot himself in the foot' when he tried to annex a province of Tanzania in 1978 and this, along with growing dissent within Uganda, led to the Uganda-Tanzania War and caused the downfall of his regime the following year.  He was forced to go into exile, first to Libya, then to Saudi Arabia where he died.
Topics you might be interseted in: cute couple quotes, african languages, Kigali, funny riddles,  long distance relationship quotes, cute quotes for him, there is power in the name of Jesus, fun riddles, love quotes for him, happy birthday!, african people, i love you quotes for him, french speaking countries, earth quake, niger river, earthquake, map of african countries, love you quotes, richest actors, east Africa, funniest jokes, condolence, richest woman in the world