Birthdays are very special moments in everyone's life and it is celebrated once every year. It is a moment everyone looks up to, expecting birthday gifts, wishes, and messages from family and friends. This act of sending gifts and messages across to the celebrant has become a culture and it seems odd for one not to receive any birthday messages on his or her birthday. Sweet and heartfelt birthday wishes can really add flavor to one's birthday and make the celebrant feel loved. Most people prefer to send gifts while others just send messages across, whichever one you decide to do just make sure it's with a cheerful heart. Most times, people don't know the right words to use as a birthday message or maybe to write on the birthday cards or gifts, hence we have listed these happy birthday quotes for your friends and families that are celebrating.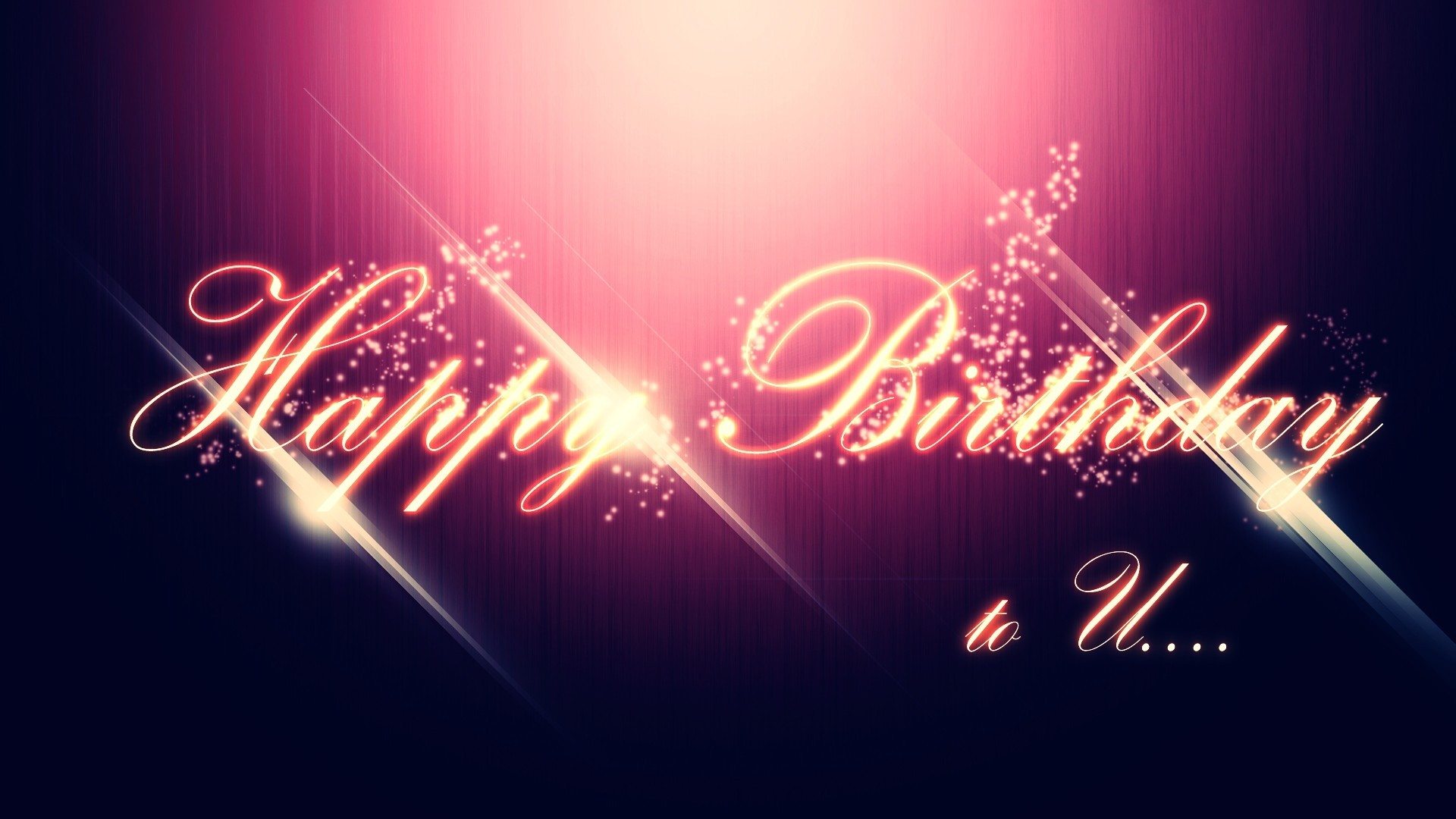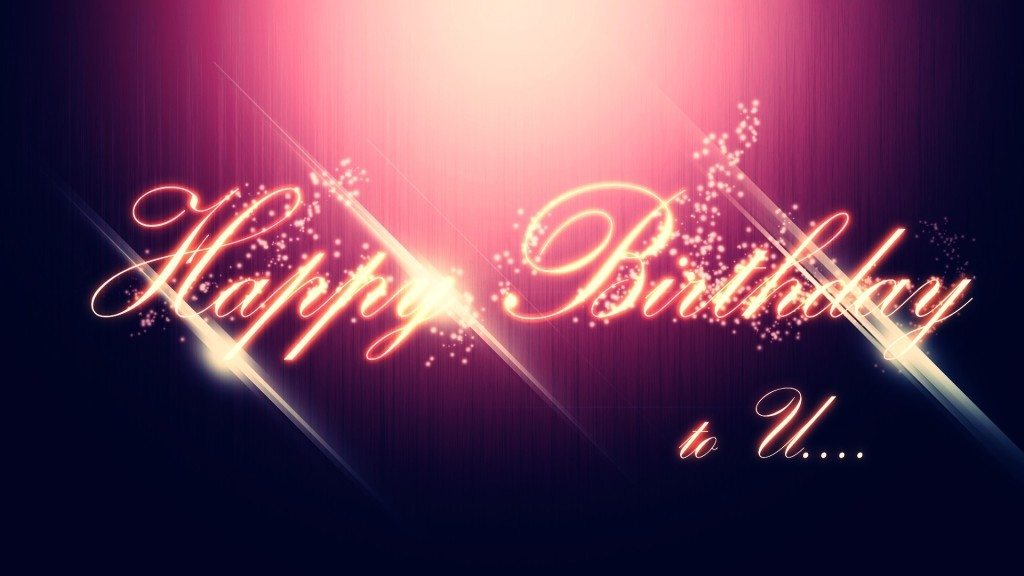 Funny Happy Birthday Quotes
1. May you live to be old and toothless.
2. Men age like wine, women age like cheese.
3. My birthday gift to you is the call to the fire department when you blow out your candles. You're welcome!
4. My friend got me a fossil. It reminded me of someone who has a birthday today. Three guesses who!
5. No wise man ever wished to be younger.
6. Old enough to know better…Young enough to still do it.
7. The only reason you hate your birthday is that people give you odd gifts, scary cards with weird messages in them and because you're getting older. Happy Birthday!
8. The usefulness of life lies not in its length, but in its application. Some count many years and yet has only lived a short time! All the best!
9. The younger you try to look; the older you actually are.
10. There are lots of good people in the world. One of them would like to wish you a happy birthday.
11. There were a lot of famous people born on your birthday. Too bad you aren't one.
12. They say that with age comes wisdom. You must be one of the wisest.
13. Just imagine the things you'd want to hear on your birthday and assume I said them. Happy B-Day
14. Last week the candle factory burned down. Everyone just stood around and sang, 'Happy Birthday'
Recommended: 100 Long Distance Relationship Quotes
15. Like many women my age, I am 28 years old.
16. Looking fifty is great – if you're sixty.
17. May you live as long as you want to and want to as long as you live.
18. Time and Tide wait for no man, but time always stands still for a woman of thirty.
19. Time may be a great healer, but it's a lousy beautician. True that!
20. To the nation's best-kept secret; Your true age.
21. Usually, people at your age freak out when they hear their selves called an old man. Right …old man?
22. We know that wisdom comes with age. You see, you don't have all the signs of aging! Happy Birthday!
23. We know we're getting old when the only thing we want for our birthday is not to be reminded of it.
24. What goes up but never comes down? Your age.
25. What? You don't agree? That's strange. You're the perfect example.
Read Also: Funny Trivia Questions and Answers
26. When I die, I want it to be on my 100th birthday, in my beach house on Maui and I want my husband to be so upset that he has to drop out of college.
27. When I have a birthday I take the day off. But when my wife has a birthday, she takes a year or two off.
28. When I was born I was so surprised I didn't talk for a year and a half.
29.  On your birthday some words of wisdom: Smile while you still have teeth! Congratulations!
30. One more year of existence down the drain. Happy Birthday!
31. People say that the good die young, so I guess that makes you an old bad ass!
32. Pope John XXIII thought that men are like wine. Some turn to vinegar, but the best improve with age. And I'm sitting here, trying to figure out whether you want vanilla or strawberry in your ice-cream. Happy 50th Birthday!
33. Recently I found out in which sport you would have been best at. Guess what? It's the reason so many people came to your place.
34. Remember when 50 seemed old? If you weren't so old you would!
35. Smile and laugh as much as you can while you still have teeth.
36. Smile, it could be worse…think about what you'll look like in ten years. Happy Birthday.
37. So far, this is the oldest I have ever been.
38. So many candles such a small cake. Next year, may your birthday wish be a bigger cake.
39. So many candles… so little cake.
40. Some say the glass is half empty. Others say the glass is half full. It's your birthday, so just drink whatever is in the glass.
41. Some words of wisdom for your birthday, "Smile while you still have teeth!"
42. Someone once said that a true friend remembers your birthday, but not your age. I remember both. Shouldn't that account for something?
43. Stop counting the candles and start thinking about your wishes.
44. The best birthdays of all are those that haven't arrived yet.
45. The first mark of ageing appears when you start forgetting things. In your case, there are no such problems. You have transcended all the hassles.
46. The older the fiddler, the sweeter the tune.
47. It has been scientifically proven that too many birthdays will kill you.
48. It is older but not better! Happy Birthday!
49. It must have been Napoleon in command since you were separated from your mother.
50. It's nice to be young, healthy and full of energy. Can you remember?!
Check: 200 Funny Random Questions to Ask Someone
51. Birthdays are nature's way of telling us to eat more cake.
52. Can you snuff all these candles or should I call the fire department?
53. In the bathroom? In the toilet? On your desk? The fireplace? At 40, it is still a great achievement, to remember where the car keys were last! All the best!
54. Is it getting hotter in here or is it just all the candles on your cake?
55.  It's proven that at the age 41 you start to lose your memory. We can only hope!
56. It's ok to light the candles on your birthday cake now; I've already alerted the fire department.
57. Jack Benny said, "Age is strictly a case of mind over matter. If you don't mind, it doesn't matter." But in your case, I think it matters, it matters a LOT!
Happy Birthday Mom Quotes
58. To someone who has taught me the value of living and of being happy no matter what our status in life is, Happy Birthday Mom!
59. You may look frail and weak but they never know that you are the strongest person I know especially when it comes to protecting your children and your family. I hope you have a grand time during your birthday.
60. You never fail to surprise me. And just when I thought I was no longer vulnerable to your loving touch, you always manage to show me that no matter how big or how old I become, I will always need a mother like you. Happy Birthday!
61. No heart is as pure as a mother's heart. No love is as unconditional as a mother's love. These are just two of the reasons why we should always cherish our mothers. Happy Birthday, Mother!
62. I want to say a little prayer for you today mom. I ask that God grant you good health and happiness because you have sacrificed your life for us, your children, Happy Birthday to the world's best mother!
63. You are the most important gift that God has given me and I will cherish that gift forever until my last breath. Happy Birthday, Mother!
64. More than all the riches that this world can offer, I want to be someone who can make all your dreams come true. That would be a simple favour to someone who has watched over me for life. Happy Birthday, Mom!
65. Thank you for teaching me to be kind and to be a good person. Everything I am I owe to you, my dear mother. Happy Birthday!
66. No matter how rich or famous I become or how far I go in life I will always be forever grateful to you my dear mother because you have made all these possible. Happy Birthday!
67. The best mother in the world deserves nothing but the best. So don't wonder why I am going crazy preparing for your birthday!
68. You are the most wonderful person in my life. No woman can ever take your place in my heart because you are my one and only Mom. Happy Birthday!
69. I can only imagine the pains of giving birth and of rearing your children until such time they grow up to become mature and responsible human beings. For this, I thank you. Happy Birthday, Mother!
70. A loving mother like you deserves to have fun during your special day. Happy Birthday Mom!
71. No one can be as loving, supportive and protective as you. Happy Birthday Mom!
72. The almighty gave me since the time I was born a special gift. A gift that was so peaceful and loving. A gift full of kindness and care.A gift I like to call Mom.Happy Birthday Mom!
73. I hope that whenever you think of me, you'll always see a part of you in me. Happy Birthday, Mother!
74. I am very fortunate to have you as my Mom. Wishing you a life loaded with love, warmth and happiness. Accept my best wishes on your birthday darling mom.
75. You were there when I was barely able to stand up and speak for myself. You were then even though I have finally learned how to talk and how to walk. And now that I am old enough to fend for myself, you are still by my side, just like a true mother. HappyBirthday!
Recommended: 50 Stupid Yahoo Questions to ask someone
76. No woman is as perfect as you. You may have your flaws but for your children, you will always be perfect. Happy Birthday Mother!
77.  In every smile, every tear and every cheer you were always there for me through the years supporting me and providing me with all the energy I needed in order to stand in the game called life.Happy Birthday Mom and thank you for everything!
78. You don't stop laughing because you grow old, you grow old because you stop laughing.Happy Birthday, Mom!
79. As I count my blessings, I can't help but think of you. Thank you for the difference you have made in my life, dear Mother.
80. No matter how hard I try, no matter what I do, I would never be able to show you how much I appreciate everything you've done for me.
81. You are my hero, you are my strength.I wish you a very Happy Birthday Mom!
82. Good moms like you can only produce good kids like us. And I'm not even bragging, just telling the truth. Happy Birthday Good Mom!
83. I may now always say this but I appreciate all the things you have done for me. I know I won't be as charming and as pretty without your genes. Happy Birthday Mother!
84. I want to say that you are my favourite mother but that would be wrong because after all, you are the only mother I have and I will never prefer anyone else to take your place. I love you Mom!
85. The voice of a mother is always sweet. Never harsh, even when she scolds. Happy Birthday to the world's best mother!
86. To someone who is always there whether I am right or wrong. Happy Birthday Mommy!
87. Thank you for always being there and believing in me and my dreams. You will always be my strength and shelter. Happy Birthday Mother!
88. A mother may scold her children and admonish them when they have done something wrong. But rest assured a mother will always be there to give strength and compassion to her children. Happy Birthday Mother!
89. I hope I can make this day super special for you. You are the best mother in the world and I want to make sure that this year's birthday will be the best ever. Happy Birthday Mom!
90. Words are not enough to show you how much I care for you. So let me show you how important you are to me by celebrating your birthday in style. Happy Birthday to the best mother in the world!
91. A simple smile from you would be enough to tell me that I have made the right decision in inviting all of your friends during your special day. Happy Birthday, Mother!
92. It's funny how you have become not only an affectionate mother to me but also a very good friend I can confide in. Happy Birthday, Mother!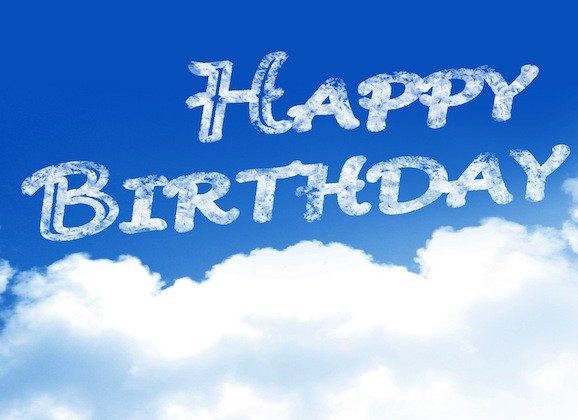 Happy Birthday Sister Quotes
93. I've been so lucky to have such a beautiful relationship with you, my wonderful sweet sister.
94. I've been so lucky to have such a beautiful relationship with you, my wonderful sweet sister. Happy Birthday.
95. Some sisters are models. Some sisters are role models. And some are the best friend in the world. You do it all. Happy Birthday.
See Also: 10 Romantic Quotes (Phrases) For My Boyfriend
96. You are hands down one of the strongest women I know. You've been through so much, and you still have such a positive attitude. Happy Birthday.
97. A sister shares your birthday and you share hers and that makes everybody happy. Happy Birthday.
98. For your birthday, I want to make you smile the way you always help me smile. Happy Birthday.
99. A sister knows how to love. Today I want to give you some of it back. Happy Birthday.
100. Thanks for being the soundtrack on my reality show. Happy Birthday, Sis.
111. Happy Birthday to the sister that never told me. You didn't do you?
112. I like you so much that I put your photo in my wallet instead of that attractive one that came with it. Happy Birthday.
113. Sisters help you understand the world better and appreciate it more. Happy Birthday, Sis.
114. Thanks for being a great sister and understanding me, although I have never quite understood you. Happy Birthday.
115. I should celebrate your birthday instead of you because on the day that YOU were born, I got a great present.
116. Birthday cake is always good. A sister with a birthday cake is great. Happy Birthday.
117. A sister can be a good friend too. I love you. Happy Birthday.
118. Friends may come and go but sisters should always be around. Happy Birthday.
119. Sometimes you fight with sisters, but you always make up. Sisters are keepers. Happy Birthday.
120. They say that a sister is a different flower from the same garden – and the sun was shining on your side. Happy Birthday.
121. You are everything that I could have asked for in a sister and more. I don't which of us is luckier! Happy Birthday.
122. To the best, most wonderful, most loving sister in the world on her birthday and eve
123. If our kooky family was represented by cookies, you, my kooky sister would be the chocolate chip. Happy Birthday.
124. You have always been my partner in crime, but you are going to have to do this getting older thing all by yourself. Happy Birthday.
125. Nobody can give a hug quite like a sister. Thanks for all of the hugs. I hope that I can give you one for your birthday.
126. To the person that has always seen me for who I am and loved me anyway. Happy Birthday, Sis.
127. You might be a year older outside but you will always be my little sister. Happy Birthday.
128. You make me smile. You make me laugh. All the time. Happy Birthday.
129. You are the best sister that I have ever had. Even in my imagination. Happy Birthday.
130. Sisters don't have to be fun to be around, but it is great when they are. Happy Birthday.
See Now: How to Attract and Date African Men
131. I don't talk to you every day anymore, but you are still in my heart every day. Happy Birthday, Sister.
132. Hey, you are my sister. Of course, I believe you are THAT age. Happy Birthday.
133. Superheroes are one in a million. Great sisters like you are one in a lifetime. Happy Birthday!
134. You are everything that I could have asked for in a sister and more. I don't which of us is luckier! Happy Birthday.
135. They say that you can choose your friends but that you can't choose your family. I sure lucked out. Happy Birthday.
136. You can't stop having birthdays and you can't stop being my sister. And those are both good things. Happy Birthday.
137. To the person that could turn my tears into laughter. I love you. Happy Birthday.
138. There are lots of stories that I can tell, so have a Happy Birthday sis, or else
139. . I am so thankful to have a sister like you in my life. Celebrate your birthday in a big way! You have always deserved the best.
140. You were always a great sister, but you keep getting better every year – not that I am counting!
141. Happy Birthday my beautiful sister. Thanks for being my best friend too. What would I do without you?
142. I treasure the years we shared growing up. I will always remember how we laughed. Happy Birthday.
143. There are a lot of sisters in the world, but you are without a doubt the best. Happy birthday!
144. Happy Birthday Sister! We make a great pair because the photos of us always look so good!
145. To my sister, the kind of friend I'm glad to have & who I will love my whole life through! Happy Birthday!
146. You are the strongest, most beautiful and amazing person inside and out I know. I am proud to call myself your sister. Happy Birthday!
147. I have always been able to laugh with you and cry with you and make smiles out of frowns. Happy Birthday!
148. You are precious to me, sister. Enjoy your birthday and make more memories.
149. Having you for a sister makes my life more beautiful. I hope that you know that. Happy Birthday.
150. A big happy birthday to my amazing sister and my best friend through the years.
151. Thank you for always being there for me. I would absolutely be lost without you. Happy, happy birthday!
152. We have shared so so many good things and so many good times together. Happy Birthday, Sis!
153. I love you tons sis, You have a big space reserved in my heart forever. Happy Birthday.
Read Also: 10 Fun Things To Do With Your Boyfriend
154. There is nothing in the world that can compare to sisterhood – especially the millions of laughs! Happy Birthday.
155. We have shared laughs and feelings and picked each other up when we're down. I hope there are many more laughs to come. Happy Birthday.
156. Happy, happy birthday! I hope this year ahead brings you nothing but wonderful. Love you!
Happy Birthday Quotes For A He or A She That You Are In Love With
157. It's as easy to stay in love with you as it was to fall in love.
158. It's not important that this day is your birthday. It's important that every day is your day and you are mine!
159. Loving you is a privilege, loving you is a blessing, being with you is a wish come true.
160. Much love on your birthday and always.
161. My heart for you will never break. My smile for you will never fade. My love for you will never end. I love you.
162. My love, to love is one thing to be loved is another, to be loved by the one you love, is everything.
163. Next to you is one of my favourite places to be. Happy Birthday.
164. I love you more than I did yesterday, but not as much as I will tomorrow.
165. I love your eyes, I love the way you kiss, the fact that you are always there and the way that you love me, there are so many things that I love about you, there are no words enough in the world to express it better than I love you.
166. If I could only have one wish I would wish for you to see how others see you, and then you will know how one of a kind and special you are.
167. I'm enthralled by your beauty, mesmerized by your charisma and spellbound by your love. No wonder I am always thinking about you.
168. When you hold my hand even the worst of days seem easy, when you smile at me, the darkest thoughts go away. You will never be taken for granted, without you I have no life.
169. When you whisper words of love to me, when you laugh, when you say a nice word even the darkest night, brightens. Thank you for who and what you are. I love you.
170. With each year I love you more and more.
171. With each year I'll love you more. Remember that your best years are still ahead of you and I'll be there for every up down and in between.
172. You get lots of greetings for your birthday but this one comes to you with all of my love.
Happy Birthday Quotes For Male or Female Friends
173. Wishing my friend a beautiful day Hopes and dreams I'm sending your way May all be good and all come true.On this very special day for you!
174. Enjoy the music as your friends chant the lovely Happy Birthday song! Make the most of your big day today!
175. Today is a perfect day to tell you that you are a wonderful friend. Happy Birthday! Wishing you all the best today and throughout the coming year!
176. Happy Birthday to you! I wish that your life blossoms into many of your most cherished desires come true.
177. Special friends are a rare find, but am I glad that you are one of mine! Happy Birthday to a friend I'll never forget!
178. My friend, it's time to pop the champagne, make some noise, dish out some food, throw some confetti and burst some balloons. Celebrate your Birthday, you deserve the best!
Read Also: 100 Good Questions to ask your Guy
179.  It is your birthday, you are more than allowed to act like crazy! It's time you showed the mettle you're really made of!
180. On your Birthday, I wish you to have the courage to live at least one more dream, fulfill one more wish and make one more person's life beautiful.
181. Do you know why I never need to ask for any blessings from God? That's because He has given me friends like you! Happy Birthday to you dear friend.
182. Finding a great friend is like looking for a four-leaf clover. But I did get lucky! Happy Bday! May beauty and happiness surround you today and beyond.
183. I've made all arrangements for someone to drive us home. Do you know why? Because we are going to celebrate and have a party for your Birthday!
184. Am I the first one to wish you Happy Birthday today? NO? The second one? No? Doesn't matter, in my mind I was the first one who thought of you at midnight on your special day
185. I wish that for every extra candle on your cake, you receive an extra reason to smile. Happy Birthday to you!
186. May you enjoy a day of doing The special things you like to do, Because today is your bday And it's all about only you!
Happy Birthday Dad Quotes
187. Your soul is pure, your heart is priceless, and your wisdom is astounding. Happy birthday, Dad!
188. Growing up, you taught me to laugh, I hope you laugh on your special day.
189. Dad, you are my hero, my role model, the man who I look up, to and dream to become. Happy birthday, Dad!
190. No man in this world could have been a better father to me than you were. Happy birthday, Dad!
191. My wishes all came true, all because of a papa like you. Happy birthday, Dad!
192. There may be many great fathers, but there is only one amazing one, you!
193. The older you get, the smellier you get, happy birthday old fart!
194. Daddy, you deserve a wish that can win you the stars.
195. I may not be the perfect child, but you are the perfect papa. Happy birthday, Dad!
196. Dad, you were there for me from the day I was born, always having my best interests in mind. You are one of the most important people in my life and I love you with my whole heart. Happy birthday, Dad!
197. I could never find a gift that would measure the love you have showered me in.
198. Happy birthday to the best father ever. I remember when you cleaned up my skinned knees, held my hand across the street, taught me how to reach for the stars. You are my inspiration and my hero.
Read: 100 Dirty Would you rather questions to ask someone
199. Birthday wishes and dreams are all reserved for you today, daddy.
200. You may be an old man, but man do I love you. Happy birthday, Dad!