Triple H was one of the most promising acts in the k-pop scene. Founded in 2017, the three-member co-ed group which comprised of three accomplished idols; Hyuna, Hui, and E'Dawn, endeared themselves to fans with their retro/funk-infused music. They also garnered critical acclaim for their music videos which bravely explored taboo topics. Unfortunately, Triple H sadly disbanded in 2018, leaving many of their fans feeling heartbroken. So, why did such a beloved group disband? Who were the members of Triple H? All these and more questions are answered below.
Who were the Members of Triple H?
Hyuna
Hyuna was the leader, main dancer, lead vocalist, lead rapper and visual of the group. She was born on the 6th of June 1992 in Seoul, South Korea. She attended the Korean High School of Music and Arts as well as Konkuk University.
Prior to becoming a member of Triple H, Hyuna had already found fame as a member of various girl groups including Wonder Girls (2007) and 4minute (2009 – 2016). The singer/rapper also had a thriving solo career. She dropped her debut solo single "Change" in 2010. The single performed well and spurred her into releasing her first EP, Bubble Pop! in 2011. Its lead single surpassed 100 million views on YouTube and Spin Magazine named it one of the top 20 songs of 2011.
Since then, the Triple H member has released other solo EPs such as Melting, A Talk, A+, A'wesome and Following. She has also won several awards including the Global Star Award at the 2012 Melon Music Awards.
Hui
Hui was the main vocalist of the group. He was born on the 28th of August 1993 in Gwacheon, South Korea. He attended Modern K Academy.
The singer has initially trained under various labels including JYP Entertainment and Cube Entertainment. He also made it into several project groups before being unveiled as a member of the boy band, Pentagon, in 2016. Pentagon dropped two EPs, Pentagon, and Five Senses, in their debut year alone. Both EPs performed exceptionally well and Billboard named the band amongst the 10 best new k-pop groups of 2016. Since that outstanding debut year, Hui and his bandmates have released more than seven EPs. They have also toured aggressively and won several awards.
On an individual level, he has featured in TV shows such as Breakers, King of the Mask Singer and The Call. He has also composed songs for several other acts including Kriesha Chu.
E'Dawn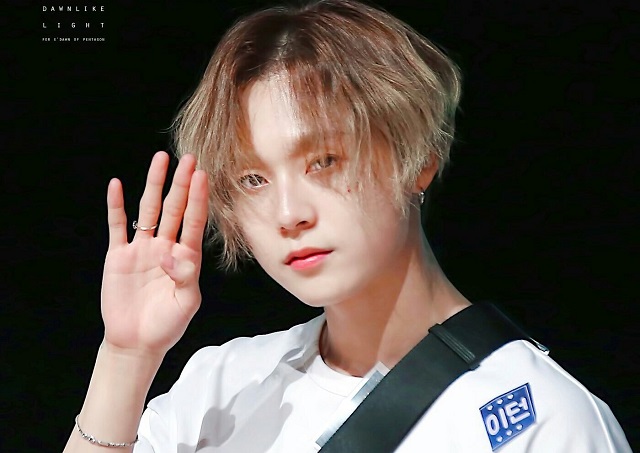 E'Dawn was the main rapper as well as the lead dancer of the group. He was born on the 1st of June 1994 in Hwasungun, South Korea. Just like Hui, E'Dawn was also a member of Pentagon. The rapper/dancer had participated in the reality show, Pentagon Maker, but was eliminated along the way. Luckily for him, he was later invited back to join the final line-up of the group.
The Triple H member debuted with Pentagon in October 2016 and played a pivotal part in the group's success. He was however forced to walk away from the band in 2018 due to issues with Cube Entertainment. He has since signed to P-Nation, making his solo debut in November 2019 with the single, Money.
Why Did The Group Disband?
Triple H disbanded as a result of a romantic relationship between two of the members. To put the situation in context, romantic relationships are generally frowned upon in the k-pop world. Fans view it as some form of disloyalty while standard idol contracts come with clauses which restrict the idols from dating themselves, or any other person for that matter until their contract is over.
Despite this, in August 2018, rumors started swirling that Hyuna and E'Dawn were dating. Their record label denied the rumours but the two persons involved decided to come clean. They held an interview in which they admitted that they had been together for two years, having begun dating as far back as May 2016.
This confirmation prompted Cube Entertainment to cancel all of Triple H's promotional activities. The label subsequently announced that they had terminated the duo's contracts as a result of a breach of trust. This decision led to blowback from fans who accused the label of treating the couple unfairly. Some even pointed out that Hyuna had been with Cube Entertainment far longer than their present CEO. This wave of criticism forced the label to temporarily suspend their termination move but the die was already cast. Hyuna was sacked in October 2018 while E'Dawn followed suit in November 2018. The departure of these two meant that it was only one Triple H member, Hui, that was remaining and the group died a natural death.