Award-winning k-pop band, Pentagon, previously comprised of 10 talented members. The number, however, fell to nine after rapper and dancer E'Dawn was booted out of the group in September 2018. His ouster stemmed from the fact that he confirmed his relationship with popular songstress, Hyuna. E'Dawn and Hyuna had previously denied that they were dating only to confirm that they had indeed been together for two years. Their employer, Cube Entertainment, thus decided to end their contracts as they believed the duo had broken their trust. Here is the current list of Pentagon members, as well as details of the roles they play as a member of the group.
Profiles of Pentagon Members
1. Hui (Lee Hoe Taek)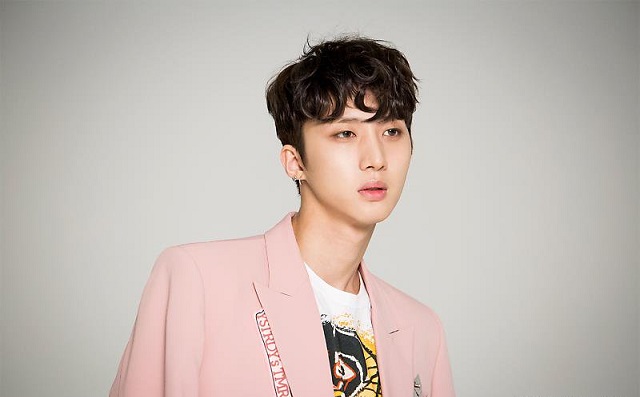 Hui is the main vocalist as well as the leader of the boy band. He was born on the 28th of August 1993 in Gwacheon, South Korea. He is a prolific songwriter who has penned lyrics for Pentagon as well as other artists such as Shinhwa, Kriesha chui, and Wanwa One. Hui has also contested several talent shows, including Mnet's The Call. He is 5 feet 8 inches tall and he weighs about 57 kg (125 lbs).
2. Jinho (Jo Jin Ho)
Jinho is a vocalist for the group but he is also skilled in both rapping and playing the piano. The bilingual musician, who speaks Korean and Chinese languages, was born on the 17th of April 1992. Asides from music, he is a competent actor who has appeared in stage productions such as Iron Mask, All Shook Up, and Summer Snow. Jinho is 5 feet 6 inches tall and his weight is given as 52 kg (114 lbs). He is the shortest Pentagon member as well as the oldest Pentagon member.
3. Hongseok (Yang Hong Seok)
Hongseok is another member of the group that contributes as a vocalist. He was born on the 17th of April 1994 and has lived in places such as Singapore, China, and San Diego, United States. Due to this, it is not surprising to find out that he is multilingual, speaking English, Chinese and Korean languages.
Hangseok is also a talented actor who has appeared in several movies, TV shows, and web dramas. His favorite pastimes include reading books and learning new languages. He is 5 feet 10 inches tall and his weight is given as 65 kg (143 lbs).
4. Shinwon (Ko Shin Won)
Shinwon is a sub vocalist and rapper who was born on the 11th of December 1995. He hails from a family of four, comprising of him, his parents, and an elder sister. Shinwon dislikes animals but loves McDonald's hamburgers. He is also a fashionista and has previously worked as a street model. He stands at a height of 6 feet 0 and his weight is given as 68 kg (149 lbs).
5. Yeo One (Yeo Chang Gu
Born on the 27th of March 1996, Yeo One is a Pentagon member who serves as a vocalist. He is also an excellent dancer and actor who has featured in productions such as Spark. Yeo One, whose favorite color is black, loves to swim and is a good swimmer. His height is listed at 5 feet 10.5 inches while his weight is given at 60 kg (132 lbs).
6. Yanan (Yan An)
Yanan is a sub vocalist who was born on the 25th of October 1996 in Japan. His nationality is, however, Chinese as his parents are from Shanghai, China. He speaks both Korean and Chinese languages. According to statistics, his height is 6 feet 1 inch while his weight is given as 70 kg (154 lbs).
7. Yuto (Adachi Yuto)
Yuto plays the roles of rapper, dancer, and vocalist. The multitalented young man hails from Japan and was born on the 23rd of January 1998. Like a few other members of Pentagon, he is bilingual, speaking both Korean and Japanese which he fluently raps in. One fact that the 6 feet tall rapper might not want to be public knowledge is that he is afraid of the dark. Another fact about his is that he dislikes spicy foods. His weight is given as 63 kg (138 lbs).
See Also:  Who are The Members of TXT and Why is Their Comeback Delayed? 
8. Kino (Kang Hyung Gu)
Kino is the main dancer of the band but he also raps and sings. He was born on the 27th of January 1998 in Seongnam, South Korea. Kino, who drops solo music under the alter ego knnovation, is multilingual, as he can speak Korean, Japanese and English languages. He is 5 feet 10 inches tall and his weight is listed as 62 kg (137 lbs).
9. Wooseok (Jung Woo Seok)
Wooseok, who was born on the 31st of January 1998, is another member of Pentagon who serves as a rapper. He is the youngest member of the group and with a height of 6 feet 2 inches, he is also the tallest. His weight, on the other hand, is listed as 70 kg (154 lbs).