If you have watched that hilarious comedy about divorce entitled Potato Potahto, then, you will know Ghallywood actress Jocelyn Dumas. Jocelyn is one celebrity who at the start did not have everything well sorted out for her in life. She was involved in an unhappy marriage which produced a daughter she named Senia Canfor-Dumas but ended in divorce while she was a resident of the United States of America. At another time, she lost her only means of livelihood and had to learn of it after a damning publication was made about her by the company she worked for.
The Ghanian celebrity further threw away a chance to practice law in her home country after she opted for a career in showbiz instead. Many years have passed since then and she's apparently better of now.
Jocelyn Dumas Was Drawn To The Media After Her Divorce And Relocation To Ghana
People who have been following Jocelyn Dumas' career probably don't know that she studied law in the United States, majoring in administrative law. While she was in the US with her husband and family, the screen queen practiced paralegal until her move to Ghana after her divorce. With plans to join a law school in her home country in anticipation of being called to the bar after one year, Joselyn came prepared, however, she came into contact with the media in 2008, which had encroached on her law dreams.
Jocelyn called it quits with the legal profession when her family friend Kofi Okyere Darko (KOD) who works as a radio presenter took her along with him to Charterhouse. Consequently, she debuted on television, hosting the entertainment show, Charter House's Rhythmz where she interviewed celebs in their numbers. Before the end of 2008, the Ghanaian beauty started co-producing the reality beauty contest entitled Miss Malaika on GTV, the contest lasted a short while, starting in 2008 and ending its run in 2010. She also worked as a Rhythmz producer for a year.
Later, a big Ghanaian TV network hand-picked her to host its debut talk show – The One Show; this took the form of a feminine talk show that dealt with issues on health, fashion, beauty, entertainment, social issues, as well as personality interviews. The One Show was viewed for four years between 2010 to 2014. Currently, she hosts a couple of talk shows like:
Keeping It Real With Joselyn Dumas and
@Home with Joselyn Dumas which air on DSTV's Africa Magic.
The shows reach 46 African countries and are viewed across ten million homes in the United Kingdom. Filming for @Home With Joselyn Dumas is done across Africa and Europe, where the host talks to VIP guests who share their success and passion all from the comfort of Jocelyn Dumas' fabulous homes.
She Scored Acting Roles While Running a Successful TV Career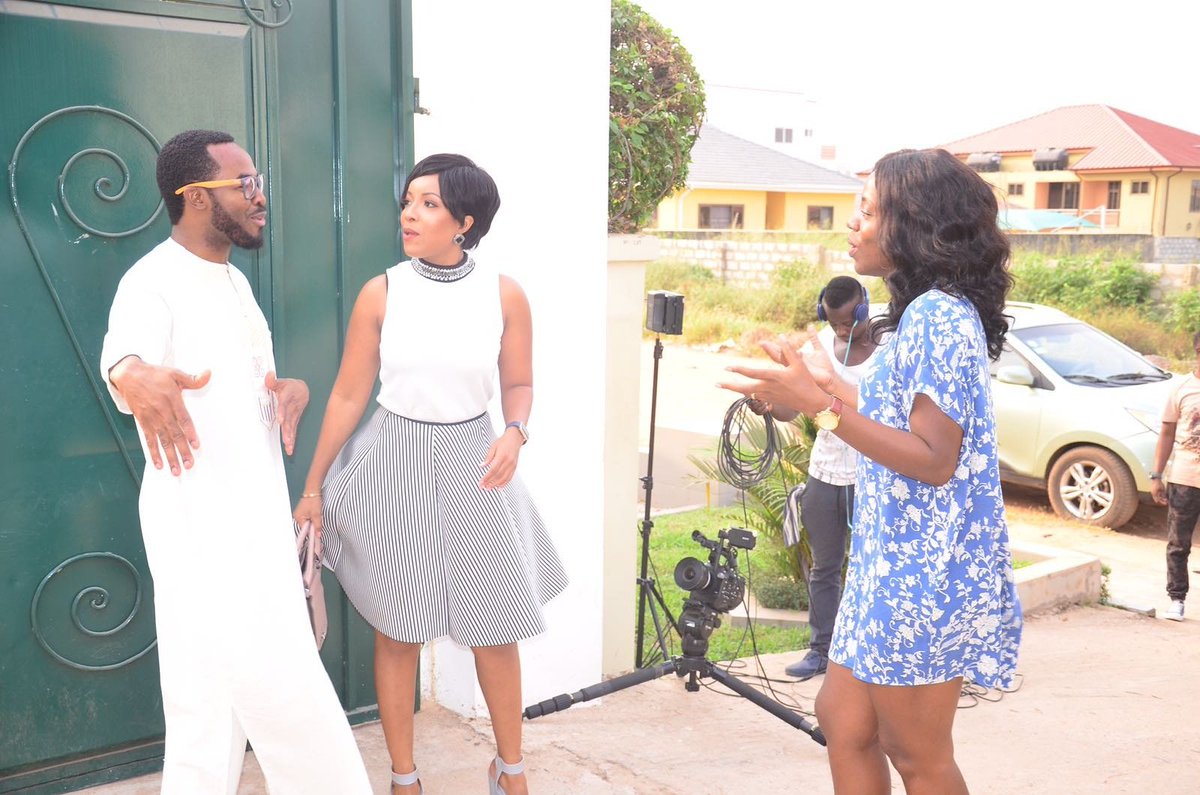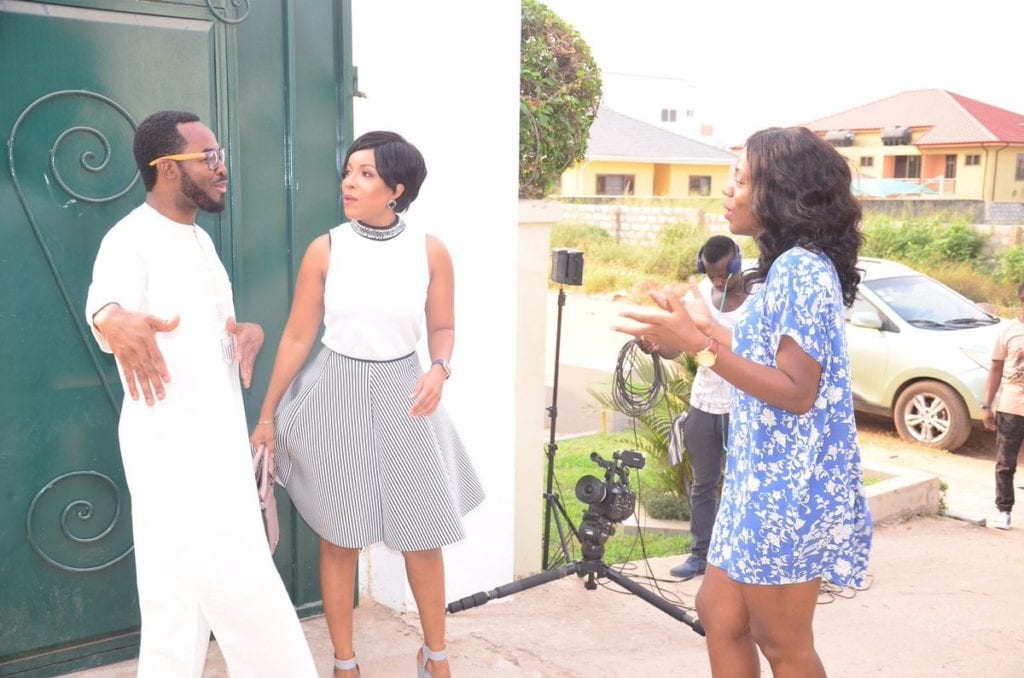 There have been several instances of TV presenters who successfully ventured into acting and we would be completely right to say that Joselyn is a fitting example. The Ghanian beauty was already running a television career when she decided to add acting to her portfolio. In the actress' own words, "one needs to be great as an actor to be good as a presenter." Consequently, Dumas made several appearances in numerous Nigerian and Ghanian movies, like
A Perfect Picture
A Sting in a Tale
Adams Apples
Bed of Roses
Peep Detective
Lekki Wives
A Northern Affair
Love or Something Like That
V Republic
 The Cartel Agent
Silver Rain
Potato Potahto
With these works, she has shared the screen with the continent's best acting talents like Majid Michel, John Dumelo from Ghana, and OC Ukeje from Nigeria. Her most recent production is the 2017 comedy Potato Potahto where she depicted the character of Lulu. Her acting credits in both Nollywood and Ghallywood are over 80.
The Actress Can Also Boast Of A Shrewd Business Mind
Joggling careers in television and the movies can be very challenging, but from what is obvious, they are not challenging enough for Jocelyn Dumas. Gifted with a higher than average business sense, the star of Potato Potahto took the conscious decision to put her entrepreneurship skills to good use by founding the production entity, Virgo Sun Company Limited where she assumed the role of the chief executive officer.
With Joselyn at the helm of affairs, Virgo Sun co-produced the film, Love or Something Like That, the film which had the endorsement stamp of UNAIDS marked the company's debut production credit. Her hope to produce and invest in other programs came to fruition when Virgo Sun, became the executive production company in charge of the edgy television series V Republic which production credit went to Sparrow Productions.
Her Other Career Accomplishments
Aside from her acting and television roles, the Ghanian celebrity has built a successful brand of herself which has further attracted many businesses and organizations to identify with her. Notably, they are
The multitalented actress is equally active in commercials; she functions as brand ambassadors for a jobs advertisement firm called Jobberman Ghana as well as for Range Rover Evoque Ghana. UNAIDS endorsed her and she has something going on with Samsung as she recently tagged the brand in one of her picture uploads on social media.
Schick Magazine Cover Girl
The Lifestyle Issue of Schick Magazine featured her as its cover girl for its second edition in the summer of 2017. Joselyn opened up in the publication about her transformational fitness journey, self-love, and female empowerment in the light of her 10,000 Steps initiative geared towards empowering women.
Appearance In Music A Video
The actress' versatility in the world of entertainment saw her participating in the hit music video, Fine Lady by Lynxx, featuring Nigerian artist Wizkid.
Her Recent Success notwithstanding, Joselyn's Early Days Were Fraught with Failures
With her current position as a celebrity, one may be misled to conclude that she never encountered any setbacks, hardships, or tough days. However, this is very far from the truth. In an interview session, the Ghallywood actress shared a personal tale of failure during her early days. According to Jocelyn, she woke one morning to encounter the reality of losing her job with the production company that hired her services. It was bad that she had to get the message from the pages of a Newspaper where they published her photo with a negative caption "Joselyn Dumas is not Cut for this Job."
As if that was not enough, the tabloid went ahead to list what it dubbed as her numerous weaknesses that orchestrated her retrenchment. Sore from the experience, Joselyn wept bitterly in her closet, after which she dried her tears, resolving to put in more effort in a bid to make up for all her lapses. This sure worked for the actress as she is currently listed among the most successful entertainers in her home country Ghana.
This Is How She Stumbled Into Matrimony
Many are not aware of the fact that Dumas got married while she was studying abroad but later got divorced after having a child from the marriage. All these happened several years ago while the actress was living in the US. Sadly, she happens to be the type that loves to keep their personal life under lock and key, thus nothing is known about the identity of the man who once answered Joselyn Dumas' husband. However, the African beauty broke her silence once when she told a tale of a marriage filled with challenges.
According to Dumas, she did not go into the marriage out of her free will, rather, she was forced. Elucidating, Joselyn revealed how the fact that her ex was a Ghanaian living abroad like her formed the basis of their union. She somewhat resisted the pressure from her husband's people to get married to their son until her own family joined in pressuring her. At this point, the actress said, she had no choice but to succumb to their demands and that was when she started facing marital challenges, leading to unhappiness and the stark staring reality that her marriage was a huge mistake.
The Marriage Is Now A Thing Of The Past
As earlier mentioned, the details of Jocelyn Dumas' marriage are still shrouded, but it is common knowledge that she is now free from any marital commitments. Upon the realization that she made a huge mistake, the actress promptly separated from her husband and later got divorced, but not before the birth of their only child.
Presently, she has put the past behind her as she's raising her daughter alone. Although the entertainer is yet to go public on why she divorced, Dumas once hinted that her inexperience and immaturity were contributing factors. In the past, the Ghallywood actress recounted her marital experience, describing it as "a nice experience that was necessary to make her more tolerant and patient when she ventures into a second marriage.
Even though she was once in a marriage, the sassy actress prefers to be addressed as single. Her past marriage and divorce was an eye-opener, giving her a different perception of marriage and relationships. With that said, the actress is no longer the starry-eyed teenager who can be easily wooed into going against her will. Besides, she rarely mentions her ex-husband as he has become a shadow in their lives.
Her Daughter Is All Grown Up Now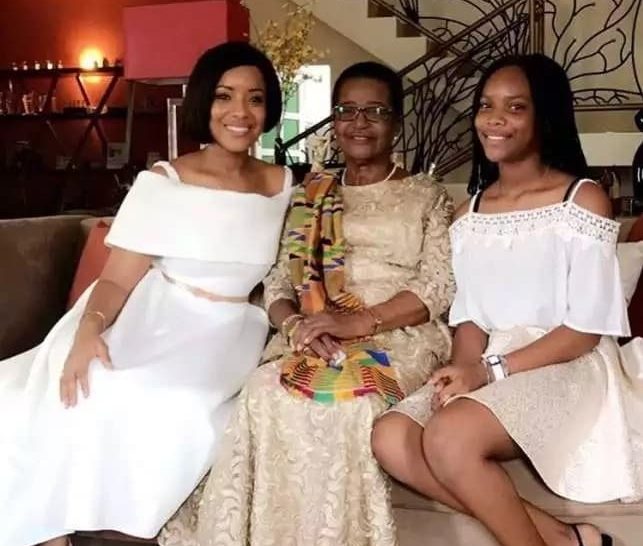 Dumas' daughter whose name is Senia Canfor-Dumas is one part of the actress' life she holds dear. Senia is still in her teens and our guess is that she is a student. There is no indication yet on whether the teenager is towing the same career path in acting like her mother. According to the television host, the task of protecting her only child falls on her as the girl is already dealing with unnecessary public attention. Besides, growing up to become her mother's look-alike makes it worse as people no longer need to be told whose daughter she is.
Between Joselyn and Senia, the bond is clearly strong and keeps getting stronger by the day. You only need to check the actress' social media accounts to confirm this. However, Senia seems not to have any form of relationship with her dad.
However, the actress has had to go through a lot since having her daughter and raising her alone. Dumas recently described the ordeal of becoming a single mother; while hosting "Keeping It Real With Joselyn Dumas," the TV host mentioned that she lost a love interest because of her single mum status. The actress has since taken precautions, telling men about her daughter at the onset, before things get any serious.
Was Jocelyn Dumas Ever Married To Jim Iyke?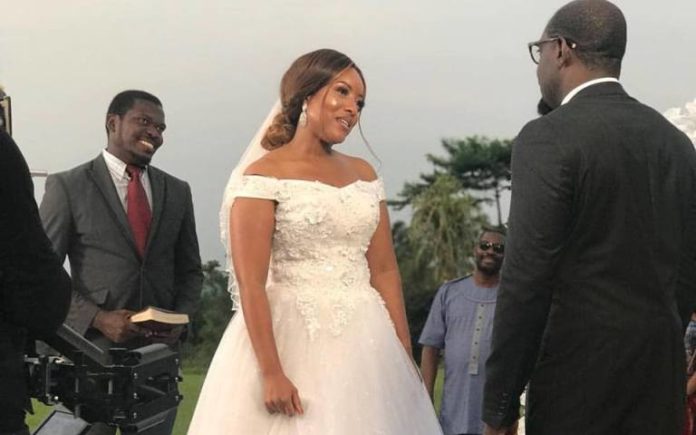 In recent times, the internet was suffused with photos of a wedding ceremony between Nigerian movie superstar Jim Iyke and Ghanaian actress Jocelyn Dumas. Coming across these photos, fans began to wonder if the duo actually tied the nuptial knot in a secret wedding. The news prompted media outfits like atinkaNews.net, to dig deep and come up with facts establishing that the purported wedding was not real, the shots were taken from a Netflix movie entitled Cold Feet.
Jim Iyke. Joselyn Dumas. Eyinna Nwigwe. There's an entanglement in this tweet and Cold Feet is now streaming! pic.twitter.com/C497A6Pbzc

— Netflix Naija (@NetflixNaija) July 15, 2020
Though the two looked perfect as a couple, Nollywood star Jim Iyke has thrown some light on his love life by talking about his past. According to the movie icon, he has been keeping his life under wraps until such a time that he decides to let the world in on his secrets. However, he did give us a glimpse of what has been happening in his life by revealing the identity of his son whom he had with one of his girlfriends.
She Was Also Involved With John Dumelo In The Past
Being part of the entertainment world only means that unfounded rumors are bound to circulate about Joselyn every now and then. She was once shipped with the tall, dark, handsome Ghallywood actor John Dumelo. According to speculations, the duo was spotted at many locations and at different times in compromising positions. There were some really extreme rumors that said they actually tied the knot in Accra and that many celebrities attended their wedding. However, it was later revealed that the Dumelo/Dumas wedding pictures that surfaced some time ago were all part of the plot of a movie; thus, they were not real.
Even with the wedding photos being fake, Jocelyn still spoke in an interview session with Abeiku Santana on the Atuu show that she was once an item with Dumelo and they stayed together for a couple of years before going their separate ways. There seem to be no ill feelings between the ex-lovers as when John exchanged marriage vows with his girlfriend, Mawunya, Joselyn was one of the guests. In fact, she stole the show at that wedding, dressed to the nines. The actress also let on that, it was becoming too challenging for her to get a man with her single mum status as most men prefer to go for ladies that don't have kids.