The society always places beauty on a high pedestal. Although both men and women highly value beauty, it will mostly be directed at women. Kenya as a society also has a share of beautiful women. And the following can be described as the 10 most beautiful Kenyan women:
10 Highly Respected and Most Beautiful Kenyan Women
1. Catherine Kasavuli
Catherine Kasavuli can simply be described as a beauty that never ages. She is a popular media personality that has worked in both radio and television. Despite being a single mother of one child, her career has flourished for about three decades. She is well liked for her good nature other than her stunning looks. Currently, she works at one of Kenya's leading broadcast stations "Royal Media Services".
2. Julie Gichuru
Julie Gichuru is also another figure that is admired by both men and women alike. The wife and mother of four children have had a fruitful career in the media. She has worked for radio and television and currently works for Citizen TV Kenya. Other than being a woman with a bubbly nature, she is also a founder of many girl support organizations in the country.
3. Esther Pasaris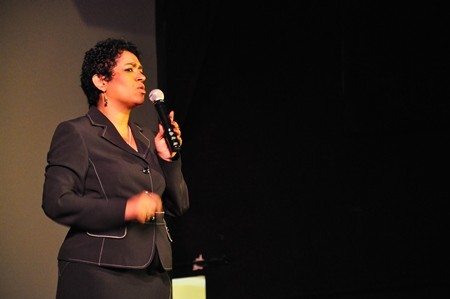 Esther Pasaris has always made the hearts of many Kenyan men skip a beat. She is not only beautiful but also brainy. She is one of the most successful women entrepreneurs in Kenya. "Adopt-A-Light" which is a street lighting project, the brainchild that brought her into the glare of publicity.
4. Gina Din Kariuki
Gina Din Kariuki is well-known as being the founder of one of the largest public relations company's in Eastern Africa, Gina Din Corporate Communications. She is a mother of a boy and a girl. Gina Din Kariuki is also the Goodwill Ambassador for Kenya Red Cross.
5. Njoki Ndungu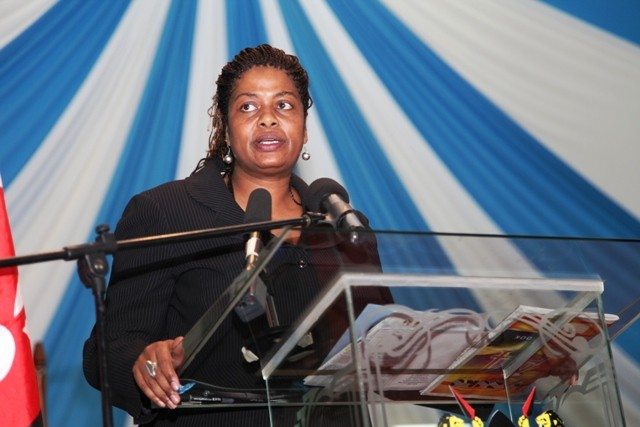 Njoki Ndung'u is a lawyer by training. She has also featured prominently in human rights groups that especially fought for the rights of women and the girl child. Her struggle also saw her make it into the political arena as a nominated member of parliament. Currently, she is a judge at the Supreme Court which is the highest Court of the land.
6. Orie Rogo Manduli
Orie Rogo Manduli can simply be described as the wine that matures with age. To this day, she still dazzles the public with her African attire especially her head-gear. She has been in the limelight for many decades. Mrs. Manduli has also been a high achiever in the political, entrepreneurship, as well as the catwalk. She was the first woman to participate in-car racing in the country, as well as the first woman to chair the Non-Governmental Organisation (NGO) Council.
 7. Esther Wahome
Esther Wahome is a towering beauty well-known for her gospel music. She has been singing for more than three decades and has also been the role model and mentor to upcoming musicians. The wife and mother also got a chance to represent the country in Mrs. World beauty pageant most recently.
 8. Ajuma Nasenyana
Ajuma Nasenyana is a Kenyan born international supermodel. She brought a fresh look into the world of international modeling. She was born and raised in Lodwar which is one of the remotest places in the country. Ajuma Nasenyana has been a great inspiration especially for young girls growing up in impoverished situations. She has worked for top model houses such as Victoria Secrets, Ford supermodels, Carlos Mienes, and many other agencies.
9. Lupita Nyong'o
Lupita Nyong'o is best described as the new age black beauty. Other than being the daughter of one of Kenya's leading politicians, professor Anyang Nyong'o, she is also a renowned filmmaker and actress. The 30-year-old graduate from Hampshire College and Yale School of Drama has been in the limelight of late for her role in the award-winning film, "12 years a slave".
10. Avril Nyambura
Avril Nyambura is a 27-year-old musician and model. She is famous for her striking beauty and also her singing prowess. Despite her small stature, Avril commands a large following, especially among the teens and youth. She has also managed to bag a couple of awards such as "Chaguo La Teeniez" (teenagers choice) among many others.
There you have it, the 10 most beautiful Kenyan women. One notable aspect is that the women are not only beautiful in appearance, but are also beautiful in the heart. They are at the forefront of many organizations that help empower the ordinary or less fortunate girls or women in the society.