Lupita Nyong'o is a Kenyan-Mexican actress who started out her career in Hollywood as a production assistant. She is well known for her role as Patsey in Steve McQueen's historical drama 12 Years a Slave in 2013, for which she won several awards. The stunning actress was later seen as Maz Kanata in Star Wars: The Force Awakens in 2015 and reprised the role 2 years later in Star Wars: The Last Jedi. Lupita also got a spot on the set of the biggest black movie in history, Black Panther, playing the role of Nakia.
Lupita Nyong'o Career Cradle in Hollywood as a Production Assistant
It was during her teenage years that Lupita developed an interest in acting which was influenced by the artistic lifestyle around her. Reports say performances by children and trips to see plays were a staple during their family get-togethers. Lupita also acted in school plays while at Rusinga International School in Kenya and at age 14, her professional acting career kicked off with a role as Juliet in the play Romeo and Juliet, a production by the Nairobi-based repertory company Phoenix Players. That same time, Lupita appeared in the plays The Razzle and There Goes The Bride.
Upon the completion of her studies at St. Mary's School in Nairobi where she was awarded an IB Diploma in 2001, Nyong'o left Kenya for the United States to further her education. She enrolled in Hampshire College where she obtained a degree in film and theatre studies which ushered her into the Hollywood film industry starting off backstage. The aspiring film star worked as part of the production crew for a handful of films such as The Constant Gardner in 2005, The Namesake in 2006, and Where God Left His Shoes in 2007.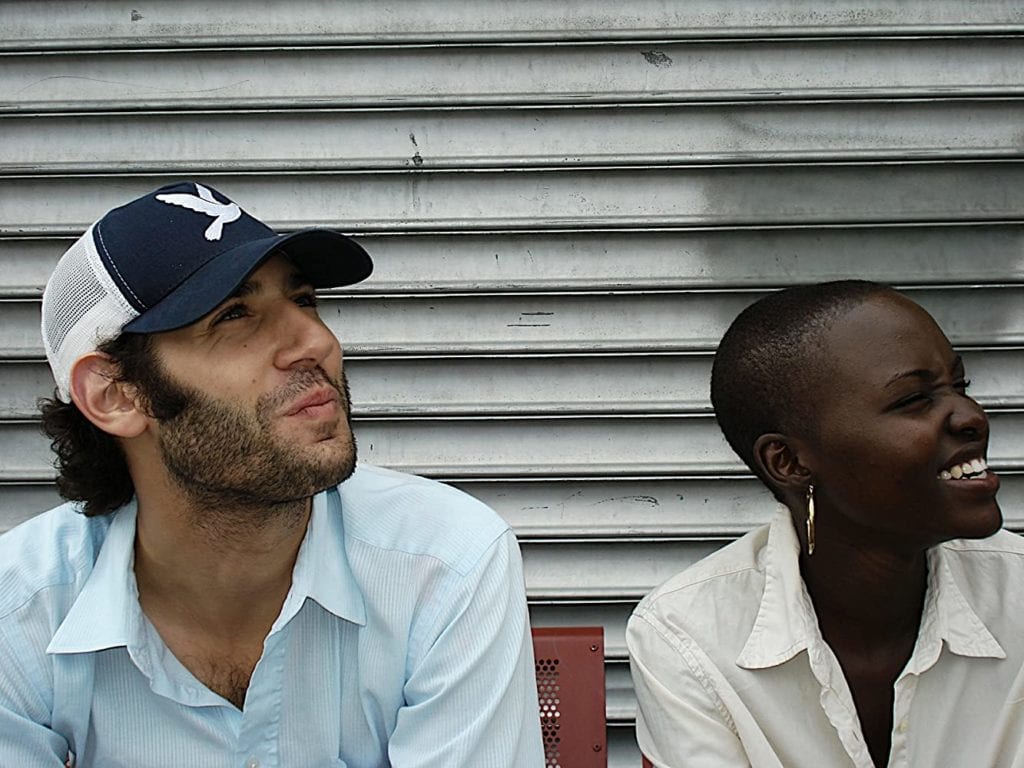 According to Lupita, her time at the production crew ended when she was inspired to give acting a trail by the British actor, Ralph Fiennes who starred in The Constant Gardener. In 2008, she landed a role in a short film, East River, and within that same time, she returned to Kenya and starred in  Shuga, a UNICEF/MTV Base drama about HIV prevention. The next year, Lupita wrote, directed, and produced the documentary, In My Genes, which tells the story of the discriminatory treatment of Kenya's albino population. Fortunately, the documentary won First Prize at the 2008 Five College Film Festival.
In pursuit of greater knowledge and skill as an actress, she joined Yale School of Drama. At the school, Lupita Nyong'o appeared in a good number of stage productions such as Uncle Vanya, Taming of the Shrew, The Winter's Tale, and more. Her outstanding performance at Yale eventually earned her the Herschel Williams Prize in the 2011-2012 academic year. The award is one given to acting students with outstanding abilities.
She Achieved Mainstream Success After Her Role In 12 Years a Slave
Lupita Nyong'o shot to fame barely a year after she finished her education at Yale. She was cast in the historical drama 12 Years a Slave by Steve McQueen. Her role as Patsey in the 2013 movie was praised enthusiastically by critics. The role got her nominations for different awards including a BAFTA Award for Best Actress in a Supporting Role, Golden Globe Award for Best Supporting Actress, 2 Screen Actors Guild Awards of which she won 1 Best Supporting Actress. She was also honored with an Academy Award for Best Supporting Actress, making her the 6th black actress to receive the award. Likewise, the Kenyan-Mexican actress is the 1st African actress to win the award and 1st Kenyan actress to win an Oscar as well as the 1st  Mexican to win the award. She is also the 15th actress to win an Oscar for a debut performance in a feature film.
Other theatrical works and notable films she has been part of include; Non-stop (2014), Star Wars Wars: The Force Awaken (2015), and the stage play Eclipse, between 2015 – 2016 for which she won an Obie Award for outstanding performance. She was also seen on Star Wars: The Last Jedi (2017) and the widely acclaimed Black Panther which was released in 2018. More so, her performance in the 2019 film, Us has been praised and fans are looking forward to seeing her in the upcoming 2021 thriller, 355.
How Rich is the Actress?
Luріtа Nуоng'о has built up a very impressive career for herself in Hollywood and her expertise is not just felt as an actress but also as a producer and director. However, it is believed that her еѕtіmаted nеt wоrth оf $10 mіllіоn аѕ оf 2020, largely comes from her roles in films. One of the movies which paid off very well for the actress was the 2018 Black Panther from which she raked in massive earnings although the figures are yet to be revealed by the actress.
Who has Lupita Nyong'o Dated?
The multifaceted actress has not been quite generous with details of her love life. She even revealed in her 2018 interview with Vogue that her love life is one aspect she would not like to share with the public as it is meant to be a private issue. So far, the only confirmed romance linked to Lupita is her relationship with the Somali rapper, K'Naan who released the popular FIFA World Cup Official Song , 'Wavin Flags' in 2010. The singer and Lupita were together for a short while between 2013 and 2014 before they parted ways. Not much has been spoken about their romance by either party which leaves many still speculating the reason for their split.
The Unending Rumors of Her Romances With Hollywood Celebrities
Chiwetel Ejiofor
Although Lupita Nyong'o had been in only one relationship which she had acknowledged, a lot of speculations and claims have been made over the years with regards to men she has allegedly dated. In 2013, she was linked to her co-star Chiwetel Ejiofor from 12 Years A Slave. The pair who had strong chemistry on stage were also seen spending time together off stage which triggered talks of a romantic relationship but they never confirmed the claims. More so, her friendship with fellow co-star of the same film, Michael Fassbearer was mistaken to be a romantic affair that started to spread sometime in September 2013.
Jared Leto
The next year, the film star was once again rumored to be in a relationship with the rock star, Jared Leto who is notable as the leader of 30 Seconds to Mars rock band. However, going by the timing of these rumors, Lupita was still with her then beau, K'Naan which makes these claims mere speculations made by the public.
See Also: 8 Stunning Lupita Nyong'o Hot Photos You've Never Seen
Michael B Jordan
After the release of Black Panther in 2018, Lupita developed a very close bond with her co-star, Michael B Jordan which fans believed to be another hot celebrity hook up. News of a budding romance started to spread but to the dismay of many who taught they were a perfect match, the pair revealed that they were just friends.
Janelle Monáe
Her long list of rumored relationships also includes an alleged romance with the singer, Janelle Monáe who was in a relationship with Tessa Thompson sometime back. The rumor came up when the pair appeared to be flirting with each other during the 2019 Met Gala held in May that year. Their public show of affection was captured in a live Instagram video as the pair danced. However, Lupita has not come forward to confirm the claims nor has she ever mentioned being a gay woman since her inception into the limelight.