If you have ever experienced a break up especially with someone you love so much then you can understand how hard it is to cope with the situation, it puts you in a sad mood, sometimes it looks as if the world is about to end. Sometimes, all that is required is the help of another friend to help you pull through but there are other times when that might not be enough. Some break ups have the consent of both parties, by this I mean that both parties agreed to go their separate ways for some reasons best known to them, this type does not hurt or doesn't hurt as much. But it hurts when either of them is still emotionally attached while the other wants to pull out, this can be hurtful and could even lead to things like stress, emotional breakdown and PTSD. Whatever the case may be, you need to be aware that break ups happen on daily basis in the world we live in, In this article, we've decided to come up with a list of best break up quotes that might help just in case.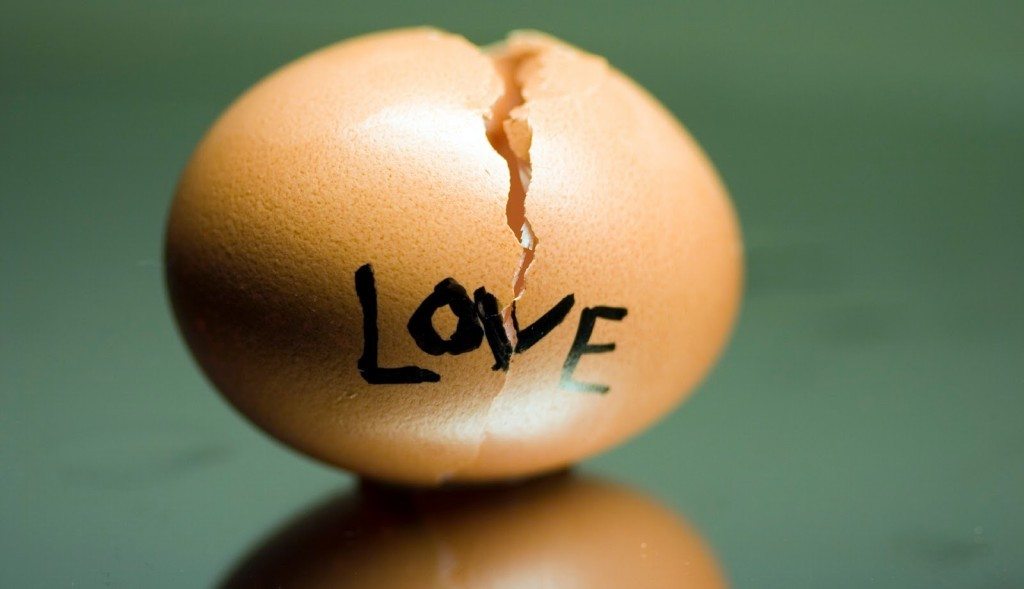 1. The heart was made to be broken.- Oscar Wilde
2. I don't miss him, I miss who I thought he was.- Anonymous
3. Nothing hurts more than realizing he meant everything to you, but you meant nothing to him.- Anonymous
4. Moving on is simple, it's what you leave behind that makes it so difficult.- Anonymous
5. You gotta be fair to her. She loves you and if you don't love her then you have to go tell her.- Jerry Maguire
6. Love is a grave mental disease.- Plato
7. Everyone tells me I should forget about you, you don't deserve me. They're right, you don't deserve me, but I deserve you.- Anonymous
8. It's hard to tell your mind to stop loving someone when your heart still does.- Anonymous
9. Relationships are like glass. Sometimes it's better to leave them broken than try to hurt yourself putting it back together.- Anonymous
10. Always do what is right. This will surprise some people and astonish the rest.- Anonymous
11. Trying to forget someone you love is like trying to remember someone you never knew.
12. Hearts will never be practical until they are made unbreakable.- Wizard of Oz
13. Those who do not know how to weep with their whole heart do not know how to laugh either.— Golda Meir
14. There is one thing I would break up over, and that is if she caught me with another woman. I won't stand for that.- Steve Martin
15. Sad endings are but the next happy beginning.- Anonymous
16. For all sad words of tongue and pen, the saddest are these, It might have been.- John Greenleaf
17. Love is unconditional, relationships are not.- Grant Gudmundson
18. They that sow in tears shall reap in joy.- Psalms
19. You don't die from a broken heart – you only wish you did.- Anonymous
20. As soon as forever is through, I'll be over you.- Toto
21. If we must part forever, Give me but one kind word to think upon, And please myself with, while my heart's breaking.- Thomas Otway
22. The hardest part of dreaming about someone you love is having to wake up.- Anonymous
23. Love begins with a smile, grows with a kiss, and ends with a teardrop.- Anonymous
24. I just broke up with someone and the last thing she said to me was "You'll never find anyone like me again!" I'm thinking, "I should hope not! If I don't want you, why would I want someone like you
– Anonymous
25. No matter who broke your heart, or how long it takes to heal, you'll never get through it without your friends.- Oscar Wilde
26. The loss of love is not nearly as painful as our resistance to accepting it is.- Tigress Luv
27. I make the most of what comes and the least of what goes.- Anonymous
28. It takes a couple of seconds to say Hello, but forever to say Goodbye.- Anonymous
29. They say loving you gives pains and full of sacrifices But I'll rather take pains and lots of sacrifices than not to be love by you.- Aaron
30. A break up is like a broken mirror. It is better to leave it broken than hurt yourself to fix it.- Anonymous
31. If you really love something set it free. If it comes back it's yours, if not it wasn't meant to be.- Anonymous
32. Every happy couple has a breakup in their past.- Anonymous
33. Never be sad for what is over, just be glad that it was once yours.- Anonymous
34. There's a girl in my mirror crying tonight, and there's nothing I can say to make her feel alright.- Anonymous
35. Sometimes the person you really need is the one you didn't think you wanted.- Anonymous
36. The hardest part of loving someone is knowing when to let go, and knowing when to say goodbye.- Anonymous
37. The pain of having a broken heart is not so much as to kill you, yet not so little as to let you live.- Anonymous
38. Breaking up is a natural evolution when you try to figure out what you want in life.- Usher
39. The tragedy of life is not that it ends so soon, but that we wait so long to begin it.- W. M. Lewis
40. Better never to have met you in my dream than to wake and reach for hands that are not there.- Otomo No Yakamochi
41. Ever has it been that love knows not its own depth until the hour of separation.- Kahlil Gibran
42. The hottest love has the coldest end.- Socrates
43. I miss you a little, I guess you could say, a little too much, a little too often, and a little more each day.
44. I'm going to smile and make you think I'm happy, I'm going to laugh, so you don't see me cry, I'm going to let you go in style, and even if it kills me I'm going to smile.- Anonymous
45. There's this place in me where your finger prints still rest… your kisses still linger and your whispers softly echo… It's the place where a part of you will forever be a part of me.- Anonymous
46. No man is rich enough to buy back his past.- Oscar Wilde
47. Pain is inevitable. Suffering is optional.- M. Kathleen Casey
48. Life always waits for some crisis to occur before revealing itself at its most brilliant – Paulo Coelho
49. When a dreamer loses his lover, his dream profits – Mokokoma Mokhonoana
50. You feel like telling him you're not single in the way that he thinks you're single. After all, you have yourself – Sloane Crosley
51. Had I not created my whole world, I would certainly have died in other people's – Anais Nin
52. When you break up, your whole identity is shattered. It's like death.- Dennis Quaid
53. The heart will break, but broken live on.- Lord Byron
54. I can do without you, My Love, in all but two ways: Sleep without you by my side.- Tigress Luv
55. When you break up, your whole identity is shattered. You are no longer alive.- Anonymous
56. Chords that were broken will vibrate once more.- Fanny Crosby
57. To love a person is to learn the song that is in their heart and sing it to them when they have forgotten.- Thomas Chandler
58. If you don't like being a doormat then get off the floor. Al Anon
59.  Away with you. It's my fault for expecting the extraordinary from the ordinary. Donna Lynn Hope
60. We must be willing to let go of the life we've planned, so as to have the life that is waiting for us. Joseph Campbell
61. Families break up when people take hints you don't intend and miss hints you do intend.- Robert Frost
62. I wish that for just one time you could stand inside my shoes. You'd know what a drag it is to see you.- Bob Dylan
63. If you say, I love you, then you have already fallen in love with language, which is already a form of break up and infidelity.- Jean Baudrillard
64. The greatest experiences of your life are not usually welcome ones.- Anonymous
Don't Miss: Good Questions to ask your Guy, Long Distance Relationship Quotes
65. Hold fast to your dreams, for without them life is a broken winged bird that cannot fly.- Langston Hughes
66.  Old times never come back and I suppose it's just as well. What comes back is a new morning every day in the year, and that's better.- George E. Woodberry
67. My boyfriend and I broke up. He wanted to get married and I didn't want him to.- Rita Rudner
68. I think that's very sad, that I haven't allowed my heart to be broken. I have broken a few.- Sally Field
69. When your ex says "you'll never find anyone like me" Just smile and reply "that's the point".
70. How can I move on when I'm still in love with you?
71. When love is lost, do not bow your head in sadness instead keep your head up high and gaze into heaven for that is where your broken heart has been sent to heal.
72. There are very few people who are not ashamed of having been in love when they no longer love each other.
– Francois VI
73. Don't keep holding on to something you have already let go of.
74. To find yourself jilted is a blow to your pride. Do your best to forget it and if you don't succeed, at least pretend to.
– Moliere
75. When a man steals your wife, there is no better revenge than to let him keep her.
– Sacha Guitry
76. I now know why people break up in e-mails and text messages. Doing it face-to-face is so hard because you have to stand in front of the person and witness their reaction. Face their wrath.
– Simone Elkeles
77. When you have loved unconditionally one man and lost that love, it leaves a wound that never heals, a sad and broken heart, a void forever.
78. How do I say the words I'm sorry when I know that words are not enough? And how can I ask you to forgive me when I know I can't forgive myself?
– Martin Kember
79. If you love me, let me know. If not, please gently let me go.
80. If you love someone, let them go. If they return to you, it was meant to be. If they don't, their love was never yours to begin with.
81. A million words wouldn't bring you back, I know because I tried. Neither would a million tears, I know because I've cried.
82. When you recall some sweet memories, They only add, to all your miseries.
83. Conflict of interest. I wanted to date somebody who was less screwed up than me, and she wasn't.
– Jason Krumbine
84. I self destruct every relationship so that I don't get hurt… but in truth I just hurt myself worse in the long run.
85. Sometimes change is what's best, letting your heart break, and learning how to cope.
86. Do the things that you always wanted to, without me there to hold you back, don't think just do, more than anything I want to see you go, take a glorious bite out of the whole world.
– Snow Patrol
87. Letting go means to come to the realization that some people are a part of your history, but not a part of your destiny.- Steve Maraboli
88. Courage is like love, it must have hope for nourishment.- Napoleon I
89. When one door closes another door opens; but we so often look so long and so regretfully upon the closed door, that we do not see the ones which open for us.- Alexander Graham Bell
90. How can I be reasonable? To me our love was everything and you were my whole life. It is not very pleasant to realize that to you it was only an episode.- W. Somerset Maugham
91. You can love someone and dislike them at the same time, but you will never dislike them enough to let them walk out of your life completely because you love them too much for them to leave.- Jessie Jakeway
92. The loss of love is not nearly as painful as our resistance to accepting it is.- Tigress Luv
93. Two separate, distinct personalities, not separate at all, but inextricably bound, soul and body and mind, to each other, how did we get so far apart so fast?- Judith Guest
94. A teardrop is insignificant in a pool of water, but it can touch the soul as it runs down someone's face.
95. The girls with the prettiest faces seem to tell the saddest stories.
96. Sometimes you wake up from a dream. Sometimes you wake up in a dream. And sometimes, every once in a while, you wake up in someone else's dream.- Richelle Mead
97. I guess I'm wrong for falling in love, but you're still the one that I'm dreaming of. I guess it's you that I want to hold on to, but you're holding on to someone else.
98. Having a broken heart is like falling off a horse. Most people will get back on, but some walk away too afraid of the pain to take another chance.
99. Indifference is the strongest force in the universe. It makes everything it touches meaningless. Love and hate don't stand a chance against it.- Joan Vinge
100. The only way a woman can ever reform a man is by boring him so completely that he loses all possible interest in life.- Oscar Wilde
101. The stupidest mistake in life is thinking the one who hurt you the most, won't hurt you again. You hurt me once; shame on you. You hurt me twice; shame on me.
102. The sweetest part of being a couple is sharing your life with someone else. But my life, evidently, had not been good enough to share.- Charlaine Harris
Funny Break Up Quotes
103. "Is there a cure for a broken heart? Only time can heal your broken heart, just as time can heal his broken arms and legs." ~ Miss Piggy
104. "You're too young for me. I mean, too old. We're the same age? Well, that doesn't work for me, either." ~ Anonymous
105. "My dog is having puppies and I need to take a year off in order to train them to attack your picture." ~ Anonymous
106. "This just isn't for me. Nothing personal. I want to be able to tell people – I'm single." ~ Anonymous
107. "One way to break up any kind of tension is good deep breathing." ~ Byron Nelson
108. "You talked about the future, and that freaked me out. It makes me sick to think about it." ~ Anonymous
109. "Men are a luxury, not a necessity." ~ Cher
110. "I discovered I have a mild form of epilepsy and you bring on attacks because you make me too excited to be around you." ~ Anonymous
111. "I have a pet dog, he kisses like you, his breath is like yours, he pants like you. I love him dearly but I wouldn't want to marry him. Let's part before this goes any farther." ~ Anonymous
112. "We just grew apart, I don't need you anymore." ~ Anonymous
Read: 200 Funny Random Questions to Ask Someone, Funny Trivia Questions and Answers
113. "I just broke up with someone and the last thing she said to me was, "You'll never find anyone like me again!" I'm thinking, "I should hope not! If I don't want you, why would I want someone like you?" ~ Anonymous
114. "The best revenge against a woman who steals your man from you is to let her keep him." ~ Unknown
115. "I'm so miserable without you, it's almost as if you're here!" ~ Billy Ray Cyrus
116. "My knight in shining armor turned out to be a loser in aluminum foil" ~ Unknown
117. "Hate is such a luxurious emotion, it can only be spent on one we love." ~ Bob Udkoff
118. "You mean more to me than life itself – but I'm suicidal." ~ Anonymous
119. "Never regret. If it's good, it's wonderful. If it's bad, it's experience." ~ Victoria Holt
120. "I want someone who can buy me a new car." ~ Anonymous
121. "My boyfriend and I broke up. He wanted to get married and I didn't want him to." ~ Rita Rudner
Sad Break Up Quotes
122. "My heart only fought for what it wanted. Now my heart is having to fight to let him go." – Anonymous
123. "Now that I have loved so purely and deeply, I have realized how lonely I really am." – Anonymous
124. "Some people think that it's holding on that makes one strong; sometimes it's letting go." – Anonymous
125. "You have to forgive to forget, and forget, to feel again." – Anonymous
126. "If someone you love hurts you; cry a river, build a bridge, and get over it." – Anonymous
127. "Love begins with a smile, grows with a kiss, and ends with a teardrop." – Anonymous
128. "Ever has it been that love knows not its own depth until the hour of separation." – Khalil Gibran
129. "I miss you a little, I guess you could say, a little too much, a little too often, and a little more each day." – Anonymous
130. "If you find yourself in love with a person who does not love you, be gentle with yourself. There is nothing wrong with you. Love just didn't choose to rest in the other person's heart." – Anonymous
131. "I swore to myself it wouldn't happen again. I vowed to myself that this was the end. The end of this longing, this yearning so strong… I said I was over you, but oh I was so wrong." – Anonymous
132. "Should I smile because you're my friend or cry because that's all we'll ever be?" – Anonymous
133. "I know in reality we can't be together, so I just close my eyes and you're right here with me… in my dreams you're mine forever." – Anonymous
134. "It's hard to tell your mind to stop loving someone if your heart still does." – Anonymous
135. "You don't die from a broken heart – you only wish you did." – Anonymous
136. "When I look at you my heart skips a beat, but later than beat could mean a lifetime of tears wasted on something I knew I could never have." – Anonymous
137. "There is one pain I often feel which you will never know because it is caused by the absence of you." – Anonymous
138. "A life with love will have some thorns, but a life without love will have no roses." – Anonymous
139. "Pain is inevitable. Suffering is optional." – Anonymous
140. "The hottest love has the coldest end." – Socrates
141. "I don't know what to do now that we're apart; I don't know how to live without the other half of my heart." – Anonymous
142. "A break up is like a broken mirror. It is better to leave it broken than hurt yourself trying to fix it." – Anonymous
143. "My biggest fear is that one day we will pass each other on the streets and have an artificial conversation." – Anonymous
144. "It takes a couple of seconds to say hello, but forever to say goodbye." – Anonymous
145. "Sometimes we tend to be in despair when the person we love leaves us, but the truth is, it's not our loss, but theirs, for they left the only person who couldn't give up on them." – Anonymous
See Also: 150 Cute Love Quotes For Him or Her, 200 Happy Birthday Quotes
146. "Letting go of someone dear to you is hard, but holding on to someone who doesn't even feel the same is much harder. Giving up doesn't mean you are weak! It only means that you are strong enough to let go!" – Anonymous
147. "I'm going to smile and make you think I'm happy, I'm going to laugh, so you don't see me cry, I'm going to let you go in style, and even if it kills me – I'm going to smile." – Anonymous
148. Tears are the safety valve of the heart when too much pressure is laid on it ~ Albert Smith
149. In jealousy there is more self-love than love ~ Francois, Duc de La Rochefoucauld
150. No yesterdays are ever wasted for those who give themselves today ~ Brendan Francis
151. The courses of love never did run smooth ~ William Shakespear
152. The hottest love has the coldest end ~ Socrates
153. The heart is the only broken instrument that works ~ T. E. Kalem
154. Love is unconditional, relationships are not ~ Grant Gudmundson
155. It is better to have loved and lost, than never to have loved at all ~ Alfred Lord Tennyson
156. I have no regrets in my life. I think that everything happens to you for a reason. The hard times that you go through buildcharacter, making you a much stronger person ~ Rita Mero
157. Never regret. If it's good, it's wonderful. If it's bad, it's an experience ~ Victoria Holt
158. As soon as forever is through, I'll be over you ~ Toto
159. The best way to mend a broken heart is time and girlfriends ~ Gwyneth Paltrow
160. You can clutch the past so tightly to your chest that it leaves your arms too full to embrace the present ~ Jan Glidewell
161. Pain is inevitable. Suffering is optional ~ M. Kathleen Casey
162. It takes a couple of seconds to say hello, but forever to say goodbye ~ Author Unknown
163. I love to shop after a bad relationship. I don't know. I buy a new outfit and it makes me feel better. It just does. Sometimes I see a really great outfit, I'll break up with someone on purpose ~ Rita Rudner
164. Love is never lost. If not reciprocated, it will flow back and soften and purify the heart ~ Washington Irving
165. I thought when love for you died, I should die. It's dead. Alone, most strangely, I live on ~ Rupert Brooke
166. Turn your wounds into wisdom ~ Oprah Winfrey
Recommended: 
10 Romantic Quotes (Phrases) For My Boyfriend
How to Attract and Date African Men
10 Fun Things To Do With Your Boyfriend
167. The scars you can't see are the hardest to heal ~ Astrid Alauda
168. When one door closes another one opens; but we so often look so long and so regretfully upon the closed door, that we do not see the ones which open for us ~ Alexander Graham Bell