Modern buildings have since moved away from the conventional brick and roof-type houses to more intricate and sometimes unbelievable buildings known as Novelty Architecture.
This type of architecture gives buildings and other structures an unusual shape for either advertising the purpose of the building, or just an architect showing his very creative mind. Either way, these buildings usually take the form of objects not normally associated with buildings, such as characters, animals, people, household objects or clothing items.
Many of these buildings go ahead to be replicated around the world and turn out to become a tourist attraction.
Scroll down for 10 of the most creative object-shaped buildings from around the world.
Egg Building
The 'Egg building' or 'The Giant Egg' is an arts centre for the National Centre for the Performing Arts (NCPA), located in Beijing, China.
It was designed as an iconic feature that would be immediately recognizable once seen. The building's exterior is a titanium-accented glass dome that is completely surrounded by a man-made lake made to look like an egg floating on water.
It seats 5,452 people and is about 12,000 square meters in size.
Basket Building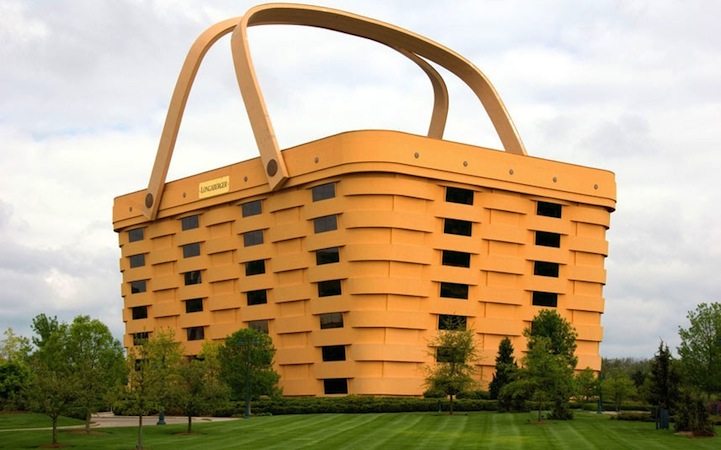 The basket building is not just a building that houses the Longaberger Company which specializes in producing handcrafted wood baskets, it advertises their product.
It is located in Ohio, USA.
The seven-story, 180,000-square-foot building has turned out to be a local landmark today and is the perfect example of novelty architecture.
Big Pineapple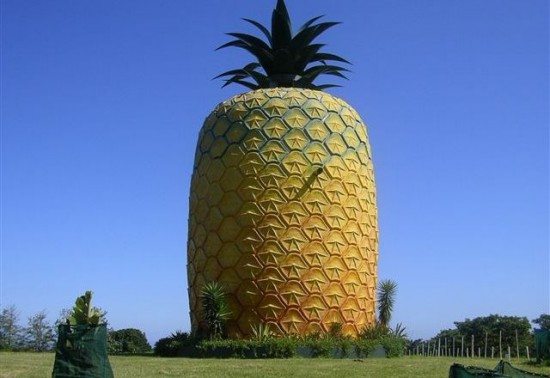 The Big Pineapple is located on a pineapple farm in Bathurst, South Africa. It serves as a pineapple haven, containing a museum dedicated to the fruit as well as facts about pineapple farming in South Africa.
The building is three storeys tall and is made of metal and fibreglass. It also features an observation platform.
This building is, however, a copycat of a similar one in Australia.
SEE ALSO: Our Pick For The 10 Most Amazing Places In The World
Grand Piano and Violin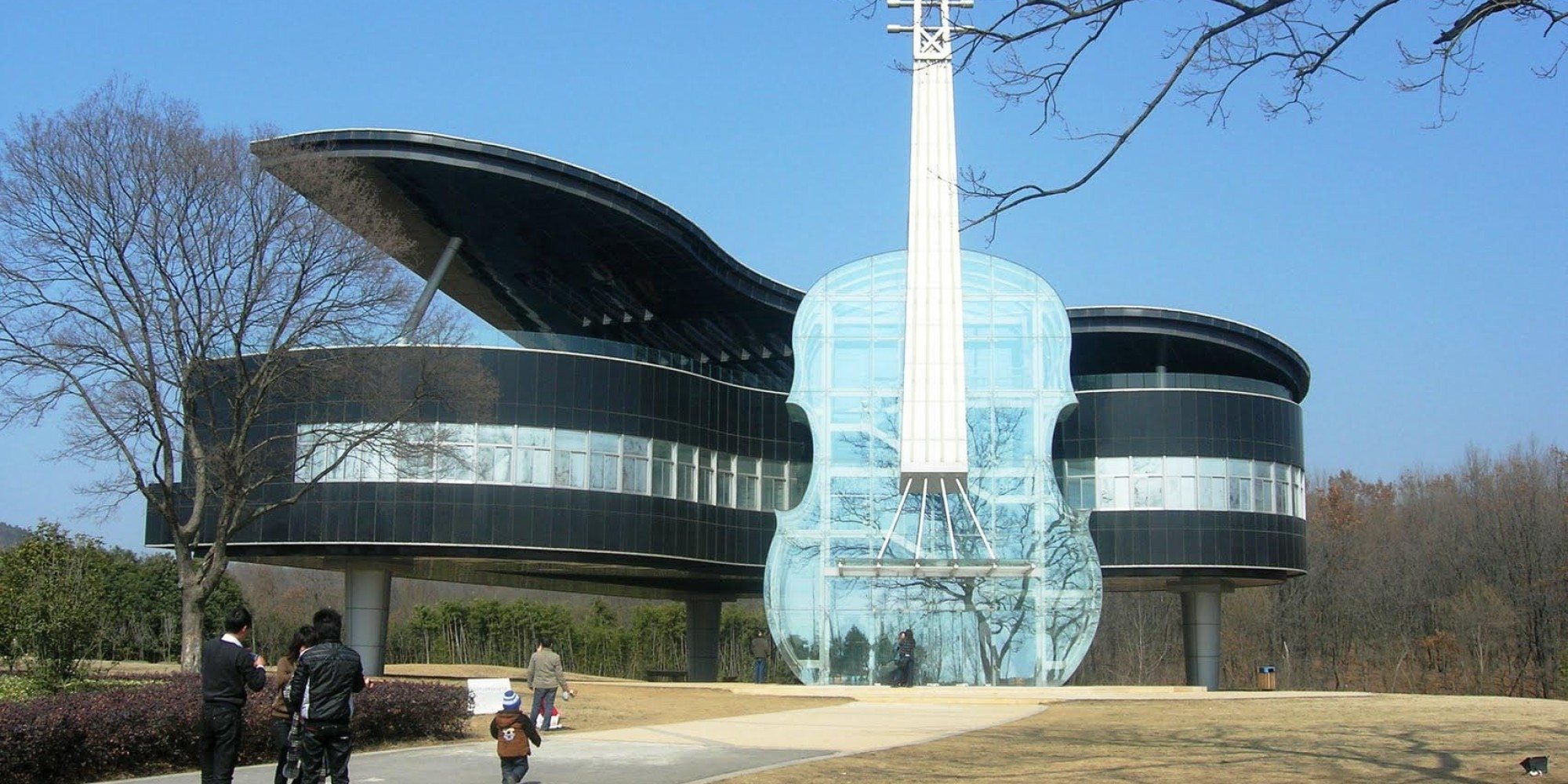 This building which looks fit for a pop star takes the biscuit for being one of the best object-shaped buildings in the world.
Located in Higuain, Anhui Province of China, this building was built and designed in 2007 by architecture students at the Hefei University of Technology.
It used as a showroom for Higuain city planners as it displays various plans and development projects that the government hopes will increase the city's economy and attract both tourists and new residents.
The violin serves as an escalator as well as a staircase to make your way through the different floors of the main piano building.
Adidas Shoe box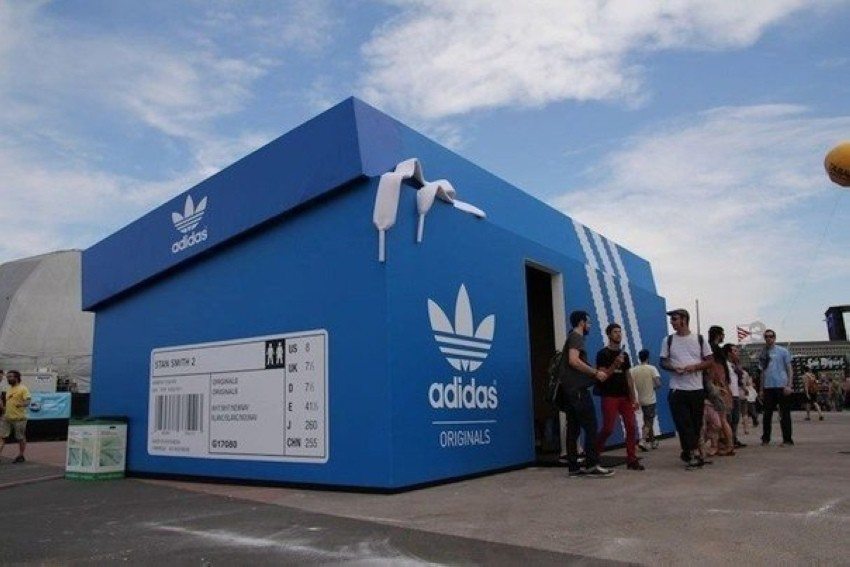 This Adidas shoe box is another creative advertisement building. What better way to say 'I sell Adidas shoes' than to make the building a shoe box complete with details?
This structure was created for the Primavera music festival in Barcelona, Spain, as an Adidas Originals Popup Shop. It was incredibly detailed and contained everything from the information of the shoe on the side of the 'shoe box' to a couple of laces peaking from the roof.
Fish Building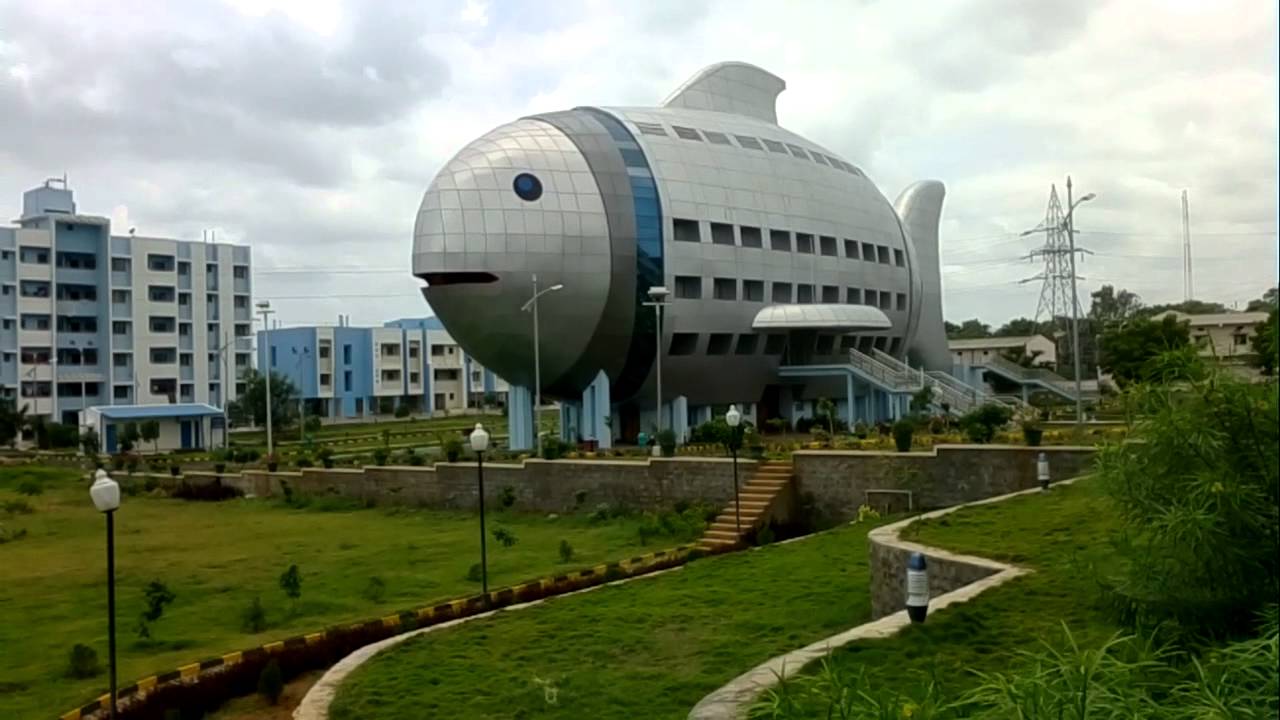 The fish building is an office which serves as a regional office of the National Fisheries Development Board. It is located in Hyderabad, India.
SEE ALSO: Look At 10 Of Africa's Beautiful Islands
Sheep And Dog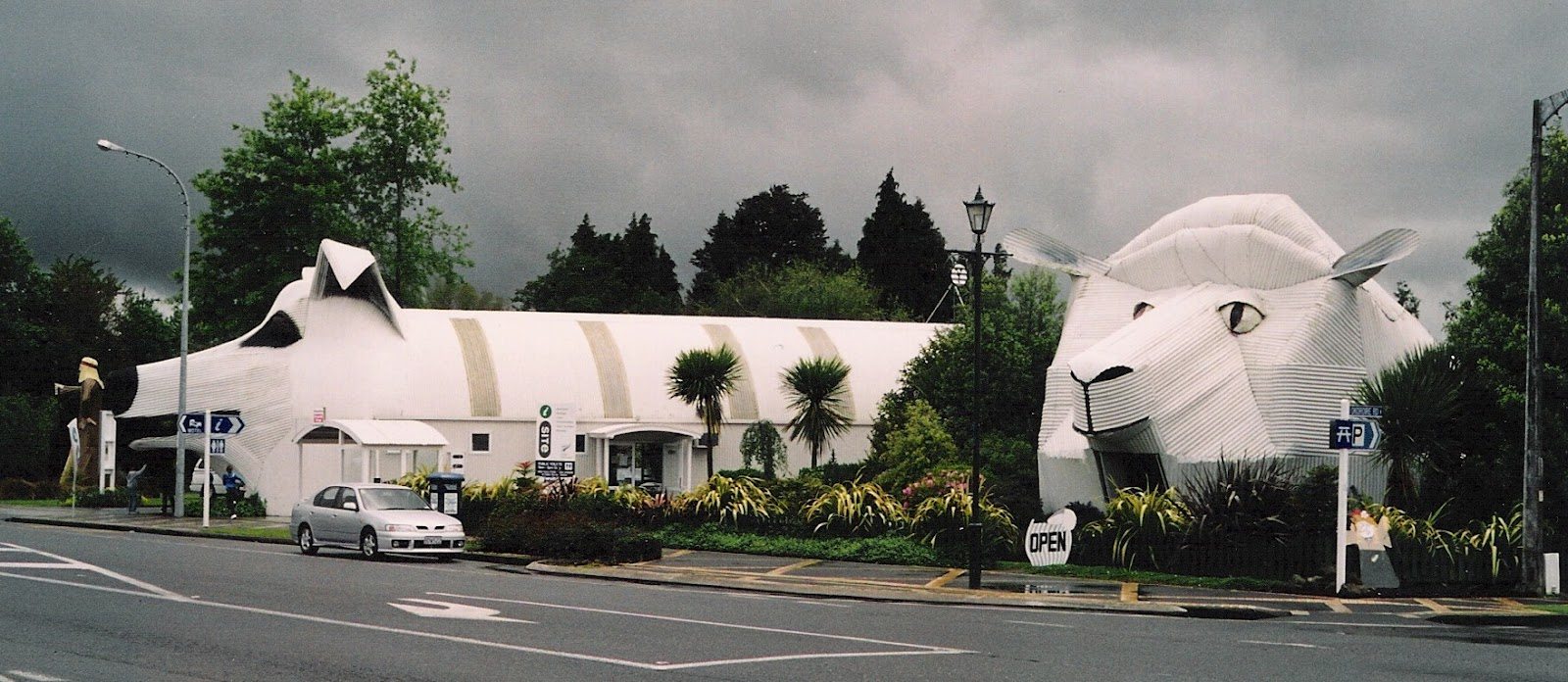 The sheep and dog buildings are located in Tirau, New Zealand. They are both made of corrugated iron. The sheep building is a home to a wool and crafts store while the dog building is the town's information centre.
Airplane House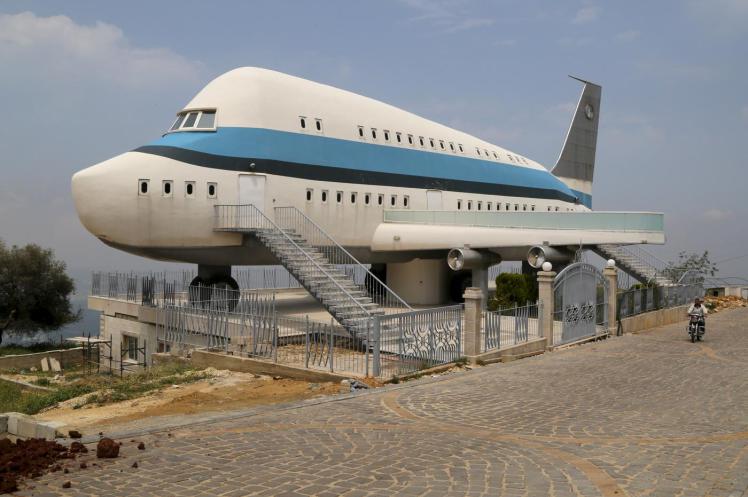 This aeroplane house is in the village of Mizria in Lebanon.
It was built in 1975 as a detailed copy of the Airbus A380. It has two floors, 30 portholes on each side, a short and roundish nose cone, two reactors on each wing.
Dog Hotel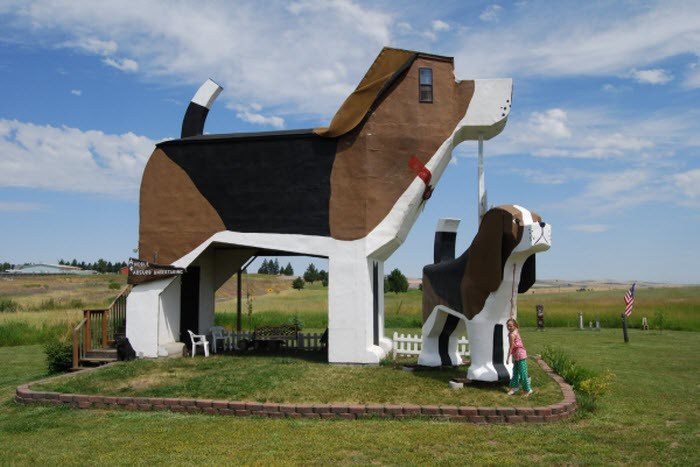 The Dog shaped building is a bed and breakfast hotel in Idaho, USA. It was built in 2003 by Dennis J. Sullivan and Frances Conklin.
SEE ALSO: See These Beautiful Images Of African Cities At Night
Shoe 'Church'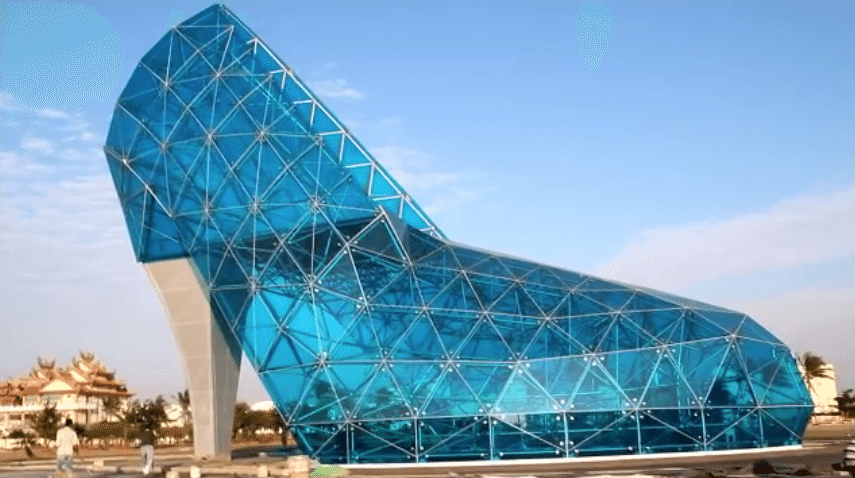 The shoe church is located in Chiayi, Taiwan and is said to be inspired by the story of a woman who lived out her days in a church – her wedding was cancelled after her legs were amputated. It was created by Taiwan government officials for wedding ceremonies and photo shoots.