Exactly one year after he made his debut for the Chicago Cubs, the team won its first World Series in 2016 after 108 years. For Cubs fans, Addison Russell helped break the Curse of the Billy Goat. He didn't just help supernaturally alone. Russell was a prominent member of the team, delivering performances that earned him a place in the 2016 All-Star team.
Off the pitch, his ability to overcome difficult situations isn't as flawless. At his young age, he has been in one failed marriage and has three baby mamas. It is a troubled personal life that has seen him leave for the Korean baseball league, an unexpected turn in the career of a man who survived death as an infant.
Addison Russell Grew Up in Pensacola, Florida
Addison was born as Geoffrey O'Neal Addison Robert Watts Jr III. But an absent father and the love of his stepfather, Wayne Russell, led to a change of name as Addison Russell. Before dealing with the disappointment of an absent father, he faced the threat of his mortality. Three months after he was born, he caught the human respiratory syncytial virus, which almost killed him.
But he survived and remained the first of four children of his mother, Milany Ocampo-Russell. Addison attended Pace High School, where he fell in love with baseball. While in high school, Addison Russell helped his school to a Class 5A FHSAA baseball state championship. He also played in the Under Armour All America Baseball Game in 2010 and earned the number 18 spot on the Baseball America List. He was also ranked as the number 24 high school prospect by a perfect game.
Addison also played football in high school, where he took the running back position. However, despite showing some promise, he stuck with baseball, a decision that has worked out for him thus far. That decision has seen him represent the United States at the national level. He won the gold medal at the 2011 COPABE 18U/AAA Pan American games.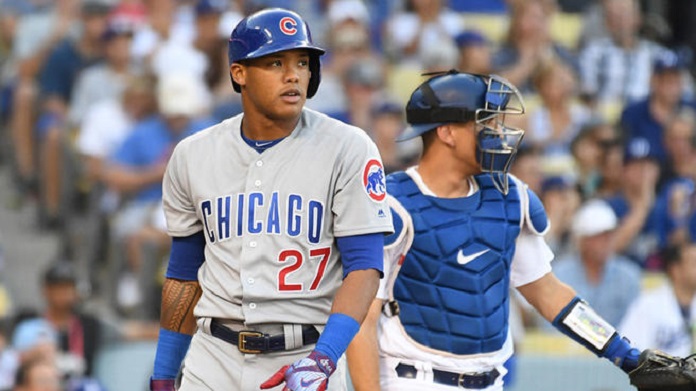 Addison Russell became a professional player in 2012 after getting drafted by the Oakland Athletics. After two years of playing in the minor leagues, Oakland traded him to the Chicago Cubs, where he began his major baseball league career. He spent four years at the Cubs, during which he won the World Series and featured in the 2016 All-Star team. Sadly, a troubled personal life cut his MLB career short and forced a switch to the KBO League, where he plays for the Kiwoom Heroes.
What We Know About Addison Russell's Ethnicity and Family
Addison Russell is an American. Ethnically, however, he has Filipino and African roots. His African roots come from his father, who is an African-American. His mother, the biological parent that raised him, is Filipino. One of his mother's ethnic features is evident in his hair.
His Stepfather Adopted Him at the Age of 13
Addison Russell's mother is Milany Ocampo-Rusell. She was married twice, but no one knows the details of her first marriage except for the gift of her child, Addison. She married Wayne Russell, who has been by her side since her child was 30 months old.
The MLB champ has since then taken Wayne Russell as his father and has never spoken about his birth father. All we could know is that the man never played the role of a father in his life ever since he came to be. He was officially adopted by Wayne when he was 13.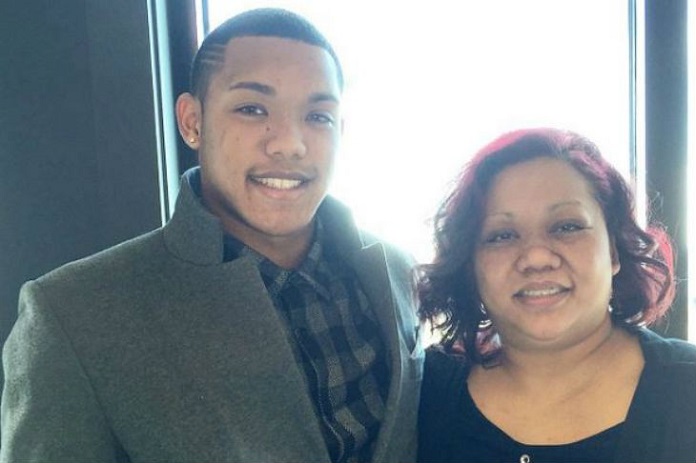 Milany and Wayne live a very private life and have always given their support to their son. Milany is Filipina, and she also barely speaks about her first husband. She once told USA Today in 2017 that Allison was named after her favorite actor Bruce Wills's character David Allison in the Moonlight Series.
Addison Russell Has Had An Eventful Personal Life
Russell joined the MLB with a reputation as one of its most talented players. He had a bright future ahead of him and was already living up to some of the expectations. The derailment in that journey, however, came via a series of drama in his personal life.
His Marriage and Divorce from Melisa Reidy
Addison met Melisa Reidy in Pensacola, Florida. They dated for a while before tying the knots in January 2016 at Sowell Farms in Milton, Florida. The couple was barely together for a year before they got divorced, following a series of domestic incidents by the former MLB player. After their glamourous celebration, barely a year after their union, Melisa revealed that Addison Russell cheated, lied, and disrespected her.
In a now-deleted Instagram post, she stated her claims and filed a complaint with officials of Major League Baseball. Following investigations by the American baseball governing body, the MLB suspended Addison Russell for 40 games. Although his declining performances for the Cubs was also a factor, the suspension ended his career in Major League Baseball.
Before their wedding, Russell and Reidy welcomed their first child, a son named Aiden Kai Margallo Russell, in August 2015. He was born four months after the birth of his first child, Mila, in May 2015. Currently, no one knows if Addison Russell and Melisa Reidy have reconciled, particularly in respect to the custody of their child. However, considering the circumstances of their divorce, Aiden is believed to be in the primary care of Melisa.
See Also: Russell Wilson Wife, Parents, Divorce, Girlfriend, Height, Weight, Ethnicity 
Russell Has Two Children from Two Baby Mamas
Allison has two women with whom he shares two children. The first was with his ex-girlfriend, Mallory Engstrom. She had his first daughter, named Mila Jade Engstrom-Russell, in May 2015. The child was born while he was in a relationship with his future wife, Melisa Reidy. Like Melisa, Mallory also made and corroborated allegations of domestic abuse by Addison Russell.
Screenshots from @MalEngstrom's Instagram page detailing interactions with #AddisonRussell in regards to their daughter. She says she was paid about $600 of child support in quarters and Russell's advisors "feel they can disobey a court ordered agreement." .#Cubs pic.twitter.com/vYjWnPJYRo

— Ally Pruitt (@Ally_Pruitt_) December 18, 2018
His second baby mama, Asti Kelley, gave birth to their child in October 2018. Asti was the third child born to the Kiwoom Heroes baseball shortstop. At the time of delivery, he was in a relationship with Asti. However, following his career move to South Korea, the current state of their affair is yet to be determined.