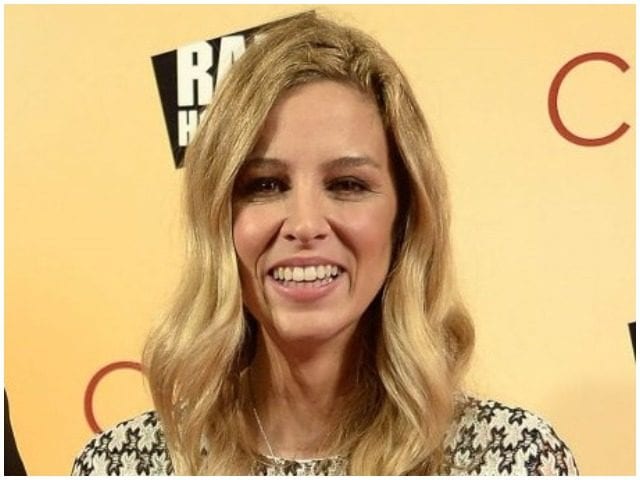 On her own, Alejandra Silva is not so popular even though she is the daughter of Ignacio, the former vice-president of Real Madrid Football Club. However, her marriage to Richard Gere – American actor has made her popular. The beautiful woman is a benefactor to numerous charitable organizations that focuses on the issues the rights of humans especially the children among others. She is known as a Spanish activist, publicist, entrepreneur and social media personality.
Meet Alejandra Silva, Richard Gere's Wife 
She was born Alejandra Maria Silva on February 16, 1983, in La Coruna, Spain to the former vice-president of Real Madrid FC, Ignacio Silva, and Paola Garcia-Baquero. Like her father, Alejandro has taken to business and has done quite well for herself over the years.
To acquire formal education, Alejandra Silva attended several schools including Saint Louis and Mater Salvatoris School as a child. She then proceeded to a University in Madrid where she obtained a Bachelor's degree in advertising and marketing.
In 2005, Silva started her career as an intern and has continued to add to her experience ever since. She was a marketing and sales personnel in the aviation industry for many years while also supporting some non-profit organization which is how she met with the American actor who is now her husband.
In 2012, Alejandro became a wife to a billionaire's son – Govind Friedland. Even though the marriage crashed on October 2015, Alejandro and Govind together had a son whom they named Albert in December 2012. After her failed marriage, Alejandra Silva found love again in the arms of the Hollywood star, Richard Gere and the pair were wedded sometime in April 2018. Below are six interesting facts to learn about this beauty who covered Hola fashion magazine in 2016.
Net Worth and Other Facts You Need To Know
Relationship Before Marriage 
Prior to her marriage, Alejandra had an affair with the Brazilian Football player, Roberto Carlos after he called it quits with his wife. Her next relationship (which ended in marriage) was to Govind Friedland who is her business partner and father of her first child – even though it did not last long. Upon her divorce from Friedland, she met the Hollywood star – Richard Gere – who has swept her off her feet.
Alejandra's Father and Her Husband Richard Gere Were Friends 
Silva met many of her father's friends including Richard Gere while she was still a teenager when they visited her father who was then the Vice-president of Real Madrid football club. Although they met quite early, the two never dated until many years after.
The Couple Had A Relationship Before their Divorce
Although the couple has not stated when their relationship originally started, several media sources believe that they both had a love affair even before their divorces were finalized. The love affair was said to be a distant one with Alejandra in Spain and Gere in the US. Well, the affair yielded a good fruit of marriage with a son to show for it – born sometime in February 2019.
The marriage is the second for Silva while it is Richard Gere's third, having wedded Cindy Crawford and Carey Lowell previously. Richard Gere who is a father of two, no doubt is one of the successful multiple award-winning American actors. A native of Philadelphia, Gere was birthed on the 31st August 1949. His career has spanned over four decades and counting with hit movies like An Officer and a Gentleman, Pretty woman, Runaway Bride, American Gigolo, I'm Not There, Chicago, Norman: The Moderate Rise and Tragic Fall of a New York Fixer among many others.
Silva Is A Buddhist And Vegetarian
Upon meeting Gere, she not only fell in love with the man but also with his religion. She became part of Buddhism and even got married as a Buddhist. Alejandra Silva is said to appreciative to her husband Richard Gere who introduced her to the religion. Gere who is a dedicated Buddhist often travels to Tibet where he meets with monks. The 5 feet 7 inches tall beauty is also a vegetarian and Richard gushes on media about her wonderful vegetable salads.
Alejandra Is A Business Woman
The Spanish beauty took part in mining business while she was still married to Govind Friedland who is the heir to several billions of dollars. Together, they owned a boutique hotel which was managed by Alejandra and under her watch, the Hotel Villa Treville was successful.
She Is A Humanitarian
For many years Alejandra Silva had dedicated her time, resources and effort to humanitarian causes in different ways. Especially for kids affected by wars, Alejandra has made a lot in the provision of food, medical aid, education, shelter and other necessary things through the Beautiful Life Fund.
Plus, she a part and parcel of the Real Madrid Football Club Foundation African Initiative Project. This charity is aimed at developing African football leagues so as to encourage children who are not so privileged to participate in sport.
Her passion saw her join the RAIS Foundation in her country, Spain. Gere has shown constant support to this part of her life and has attended several functions in regard.
See Also: Taylor Dowd Simpson, Webb Simpson Wife – 6 Things You Need To Know
Her Net Worth
Although Alejandra Silva has different sources of income, her salary is unknown. However, the activist does well for herself and has a good net worth estimated to be in the range of one to six million US dollars against her husband's $120 million net worth. The family surely lives in affluence.