Have you wondered how lonely and dangerous Alaska wilderness is? Can you live without electricity, water and internet connections? Have you been left alone in a dark place without an inch of light, can you grasp the fear? Well, National Geographic Channel Star Andy Bassich can; and we know this because he handles the series Life Below Zero. He is the only man brave enough to have lived in the wilderness for over a decade and is also said to control over 37 sledge dogs. His life took a rough turn as he recently separated from his wife Kate Rorke. Here is all you need to know on one of the bravest men in history.
Who Exactly is Andy Bassich?
Andy Bassich is known as an American musher and television personality who plays host in the series Life Below Zero on National Geographic Channel Star. He is always on track as he moves around with his dogs to different places within the Alaska wilderness.
Andy was born in the year 1959 somewhere in Washington Dc and was also raised there. Things weren't rosy for his family so he took up trade as a carpenter in order to help out financially. As tough as life was at the time, he had a flair for education and attended John. F Kennedy High School but couldn't proceed to college due to financial instability. He holds an American nationality and is also of a white heritage.
He worked as a carpenter for a while and took a keen interest in rearing dogs and hunting. Andy further decided to move to Alaska where he started out as a musher and was doing other menial jobs to make ends meet. He enjoyed his work as a musher and became so good at it that he soon got roles on the Television Series Life Below Zero which has also shown the likes of Soledad O' Brien and Ciril Jazbec.
Andy Bassich's excellent work on the television series attracted the attention of other similar shows and he began to feature in other shows including Chip and Agnes Hailstone, Jessie Holmes, Sue Aikens and the rest of them. All through his days in Alaska, he never recorded an ill-fated ordeal until 2009 when there was a flood outbreak in the wilderness. In the twinkle of an eye, he saw his properties all swept down the lane by a flood, this lead to him starting life afresh. He built his life again from scratch but also taken precautionary measures in order to thwart any other mishap from a flood.
Despite living in the wilderness, Andy Bassich is known for his luxurious life and it is an obvious fact that he earns an enormous amount of money from his roles on different series. As a musher, he charges about $2,500 per person, he also earns over $100,000 for his Tv series Live Below Zero and is currently estimated to be worth $250,000.
Meet His Wife
Before we tell you what happened to his wife, we would love to tell their love story. Andy Bassich met Kate Rorke Bassich sometime in 2003 while he was working as a riverboat captain when Kate came to Alaska Wilderness as a tourist. They fell in love, started a relationship and finally officiated their union.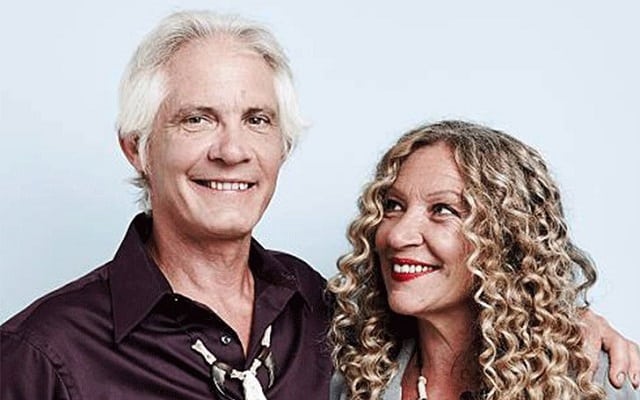 As the saying goes, only he who wears the shoe knows where it hurts. The couple portrayed a perfect marriage to their fans, meanwhile, behind the curtains they were at loggerheads with each other. By 2015, they couldn't pretend anymore and broke the hearts of their fans when they publicly announced their divorce on one of the episodes of the Tv series Life Below Zero.
See Also: Marjorie Bridges-Woods Age, Bio, Husbands, Children, Family
What Happened To His Wife That Eventually Led To Their Divorce?
Brows were raised as their fans really wanted to know the reasons behind their divorce despite the public display of affection shown by the duo on screen. Kate Bassich gave reports on how she was abused and tortured both mentally and physically by Andy Bassich. She tried within her reach to endure as a woman and hoped her marriage would turn for the better but as the years rolled by, it became more severe so she decided to opt-out of the union.
Afterwards, their divorce took almost a year before they were officially separated. Upon their separation, Kate left Alaska wilderness having lived there for ten years. She left her ex-husband to the cold and loneliness. Currently, Kate in an Interview with dailytwocents.com mentioned her intentions of relocating to Canada.