Having spent over four decades in the entertainment industry, we wouldn't be wrong to refer Ben Kingsley as a legend at his best. Ever since he joined the industry, he has given it his best shot in each role he has featured in and has earned several awards and nominations for his efforts.
His achievements range from awards to recognition from the British royal family. On a personal level, he has also been in several long-term marriages and is a father to four children. In appreciating Ben Kingsley's life, there is plenty to admire, starting with the fact he has been in over 100 movies and TV shows.
Ben Kingsley has a Filmography with Over 100 Movies and TV Shows
Ben made his first TV appearance in 1966, in the show, Pardon the Expression. He starred as Roy in one episode. In the same year, he had a recurring role in Orlando and appeared as Peter Batterby across six episodes. Those series of appearances have continued to date, with over 135 movies and TV shows to his name.
His first movie role, was in 1972 when he starred as Royale in Fear Is the Key. Ben's 130 credits long filmography includes popular titles like Gandhi, Schindler's List, Hugo, Iron Man 3, The Jungle Book, Ender's Game, and several others.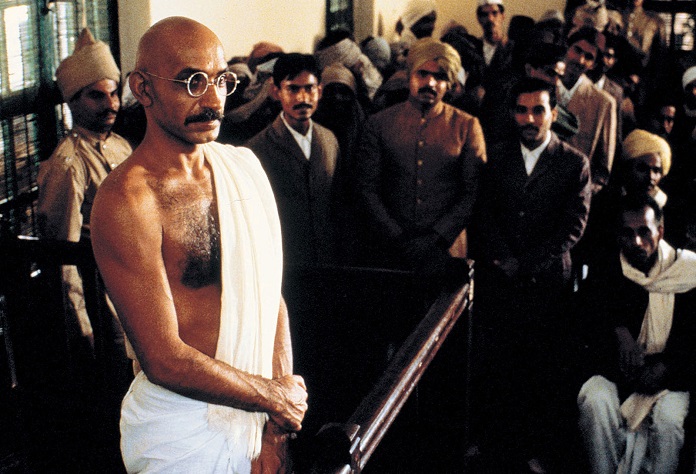 In television, he starred in the popular British soap opera, Coronation Street as Ron Jenkins, between 1966 and 1967 in five episodes. He also played General Woundwort in Watership Down and Pastor Byron Brown in Perpetual Grace, LTD.
Ben Kingsley's long filmography comes from his ability to morph into any character, making him an actor of interest to casting directors, in the US and the UK.
Although he had his onscreen start on TV, movies make the bulk of his filmography. As of 2019, the Snainton-born actor has starred in 23 TV shows and 113 films. Despite his already impressive filmography, Ben continues to appear across both mediums. He is already scheduled to appear in at least six additional movies, and one TV show as of our last review of this article.
He is also an Accomplished Stage Actor
Ben Kingsley's ever-working career isn't just limited to onscreen roles. He is also an accomplished stage actor, who has starred in many plays, on West End and Broadway. He joined the Royal Shakespeare Company and worked mostly on stage for the first fifteen years of his career.
Some of the plays in Ben Kingsley's stage credits include Volpone, A Midsummer Night's Dream, Death of a Salesman. Others include King Lear, Bartholomew Fair, The Tempest, and Hamlet, where he famously played the titular character.
As a stage actor, Kingsley has performed at iconic theatres like the Aldwych Theatre, The Roundhouse, The Royal Shakespeare Theatre, The Royal Court Theatre, and The Billy Rose Theatre. He also has a theatre named after him, the Ben Kingsley Theatre, at De La Salle College, Salford, his alma mater.
Ben Has Numerous Award Nominations
Not only is Ben Kingsley always busy, but he continually delivers excellent performances in several projects. So far, those performances have earned him more than 69 award nominations, and he has won at least, 47 of them.
His nominations include four Oscar nominations, six Golden Globes, four Primetime Emmy Awards, and three BAFTA Awards. Others include the Saturn Award, Annie Awards, BTVA Awards, European Film Awards, and several others.
Ben Kingsley has an Oscar to his name, for his role in 1982's Gandhi. He also won two Golden Globe awards for Best Actor in a Motion Picture and New Star of the Year for his role in the film. He also won a Grammy Award for Best Spoken Word Album for The Words of Gandhi. Other wins include a Saturn Award for Iron Man 3 and an Annie Award for The Boxtrolls.
Beyond awards for his film performances, the veteran actor has a star on the Hollywood Walk of Fame for his contributions to motion pictures. In 2002, he was made a Knight Bachelor during the British New Year Honours, which conferred the title of a 'Sir' on him. He also has the Indian civilian honor, Padma Shri, which he earned in 1984.
Acting has Made Him Wealthy
With more than four decades as a successful actor, nothing less is expected of the legendary star. He has proven his relevance in both small and big roles and has a net worth of $60 million according to Celebrity Net Worth. His wealth makes him one of the richest actors in Britain and the world at large.
Ben's wealth has been spent on luxurious structures like a Beverly Hills home worth $2.7 million. His primary residence, a mansion in Oxfordshire is worth $15 million. It is spread across three acres and has existed since the 19th century.
The Sexy Beast Actor has Indian Roots
He is known as a British actor, and his career and awards reflect his origin in the British Island. However, a closer look at Ben Kingsley's ancestry reveals he has roots in Southern Asia, India precisely. His father, Rahimtulla Harji Bhanji, was a doctor born in Kenya and of Gujarati Indian descent. His mother, Anna Lyna Mary, was English, an actress and a model.
Ben's paternal grandfather was an Indian spice trader, whose business took him from the South Asian country to Zanzibar, Tanzanian. The Gandhi actor might also have Russian or German-Jewish roots, although it remains unconfirmed. His maternal grandfather supposedly has the ethnic origin, sparking suggestions that Ben Kingsley is also Jewish. The actor, however, has refuted the claim.
Kingsley himself was born in Snainton, in North Riding of Yorkshire, England and his real name is Krishna Pandit Bhanji. He adopted the name, Ben Kingsley, out of fear that his foreign name would affect his career.
Take a Look at Ben Kingsley's Marriages
One of the defining themes of Ben Kingsley's achievements is multiplicity. He has multiple films and TV shows to his name, awards, and honors, and by his income and wealth, multiple bank accounts. It also extends to his personal life, where he has been in multiple marriages, specifically, four.
Angela Morant (1966 – 1976)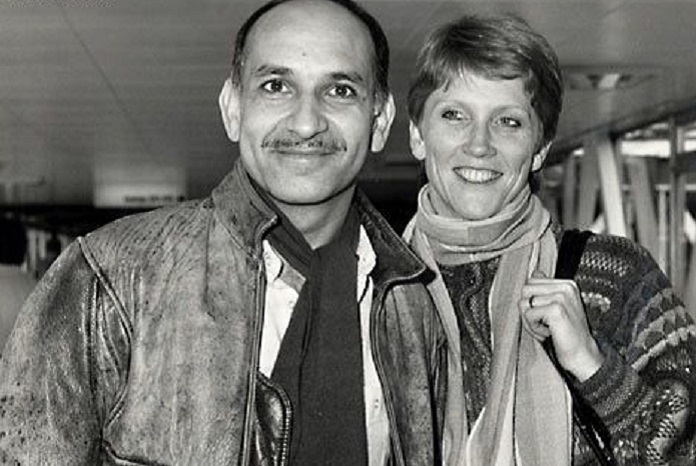 His first marriage was to Angela Morant. She is an actress known for her work on the soap opera, Brookside, and the TV show, I, Claudius. The two dated for about a year before they took their vows in 1966. With her, Ben has a daughter; Jasmin Bhanji, and a son, Thomas Alexis Bhanji. However, their union lasted for just two years before they decided to call it quits in 1968.
Alison Sutcliffe (1978 – 1992)
After his divorce with his first wife, he married Alison Sutcliffe on July 1, 1978, a union that lasted for thirteen years and produced two children, Edmund Kingsley, and Ferdinand Kingsley. Alison, like Angela, is also a member of the entertainment industry.
She is a British theatre director who spent several years as the Artistic Director of The Bridge Project. Like Ben Kingsley, she worked with the Royal Shakespeare Company, performing across the globe.
Alexandra Christmann (2003 – 2005)
Later on, Ben hooked up with lady Alexandra Christmann, his union with her was the roughest ride in his love life. Their marriage ended horribly after pictures of Alex cheating on him were released online.
Their relationship began after they met in a Berlin restaurant in 2002, and at the time, Ben was in a relationship with actress, Kate Townsend, who was a live-in partner. Reports had it that he broke up with Kate and moved Alexandra Christmann into his home. They got married in 2003 but by 2005, the marriage ended in the chaotic way it began.
Daniela Lavender (2007 – Present)
Currently, Ben Kingsley has found forever love with Daniela Lavender, a Brazilian actress who is 30 years younger than him. The two started their love journey in 2005, got married in 2007, and are together to date.
Daniela's film credits include roles in Manchild, EastEnders, Emotional Backgammon, Tut, Night Hunter and several others. Before her marriage to Ben, she was married to Ben Lavender from 1996 to 2003.