Charlize Theron is indeed a force to reckon with in the American movie industry. Many have wondered how she succeeded in winning the hearts of her numerous fans in her simplicity, but like most of her counterparts, her progress was made gradually through her distinguishing craft. She has gained over 90 award nominations and has taken home more than 35 awards.
Interestingly, there is a whole lot to find out about Charlize apart from the fact that she is an Oscar-winning actress. The American-South African actress is also a well-known activist and United Nations Messenger of Peace. How did she achieve all these? Let's tell her story.
Charlize Theron's Troubled Childhood Fueled Her Interest in Activism
Although she is a South African, Charlize is also an American citizen. She was born on August 7, 1975, to Afrikaan parents, Gerda Jacoba Aletta (née Maritz) and Charles Jacobus Theron, in the town of Benoni, in the Gauteng province of South Africa. As an only child, she grew up with a drunk and abusive father who would always take out his anger on her mother. A sad and dreadful incident befell the family when Charlize's mother killed her father in self-defense.
It happened that her father, who was running a construction business at the time, came home that day with a gun and threatened to kill his wife and daughter. In front of Charlize, Gerda shot dead her abusive husband in an act of self-defense. She, however, faced no charges afterward. Since then, Charlize Theron has focused her efforts on the elimination of violence against women, as well as the prevention of HIV.
She serves as the founder of The Charlize Theron Africa Outreach Project (CTAOP), which aims at keeping African youth safe from HIV. Over the years, the project has assisted many community-engaged organizations that work with youths, especially those between the ages of 10-20 years old, by empowering them with the youth-friendly healthcare system, life skills, as well as sexual and reproductive health education.
She Uses The Media To Promote Her Concern About Domestic Violence
Working as an activist, the Italian Job star has filmed diverse public service announcements that promote zero tolerance for domestic violence or rape and also showing support to the Cape Town Rape Crisis Centre. Furthermore, her activism sometimes influences her choice of acting roles, having used some of her roles to share her concern about the issue of domestic violence.
In 2003, her critically acclaimed portrayal of a serial killer, Aileen Wuornos, whose youth was characterized by abuse in Monster, earned her Academy Award for Best Actress. Also, in the 2005 film, North Country, she played the character of Josie Aimes, a woman who fought back against sexual harassment after she had been domestically abused in the past. The movie equally earned her a recognition – an Academy Award nomination.
Becoming United Nations Messenger Of Peace
In November 2008, Charlize Theron was officially made a United Nations Messenger of Peace, a role which was given to her by the then-secretary of UN, Ban Ki-moon. She was chosen for that particular task because of how she has been using her voice, compassion, efforts, and special relationship with the public to improve the lives of youths in Africa.
Through her position, she now advocates on behalf of the UN, promoting efforts to eliminate violence against women, both in armed conflict and trafficking. In 2009 and 2011, the Hancock actress traveled to the Democratic Republic of Congo, where she raised awareness about the plight of the victims of sexual violence, especially women and young girls.
See Also: Demi-Leigh Nel-Peters Bio, Family, Ethnicity, Quick Facts
Charlize Theron Is a Proud Mother Of Two
Before adopting her kids, the blonde beauty always knew that someday she would have her kids through adoption, having cited that all her life, she has had an overbearing concern about overcrowded orphanages, an ordeal she witnessed a lot in her early years. So, in March 2012, she took a bold step by adopting an African-American son, Jackson Theron, and later in July 2015, she adopted a daughter, who is also an African-American and was christened August Theron.
Charlize Theron has been raising her kids as a single parent and has never been shy to profess her love and support for them. The doting mom has also vouched to provide her kids with everything they need to achieve their purpose in life.
The Truth About Her Son's Sexuality
In 2012, when Charlize Theron adopted Jackson, she made it public that she adopted a son. A few years down the line, it was noticed that she was dressing her son in female apparel. This instigated controversy as the actress was called out on the media for having been raising her son as a girl.
She then addressed the issue in April 2019, stating that initially, she thought she adopted a son, but at the age of three, Jackson opened up to her that she is not a boy and would love to identify as a female. Being a supportive mom, Theron accepted his decision and has been encouraging her two daughters to thrive and be confident of who they are.
She Has Had Her Fair Share of Failed Relationships
Even though Charlize Theron seems to have lost interest in tying the knot since adopting her two kids, she almost made it to the altar once and was equally referred to as Stuart Townsend's wife sometime in the past. The gorgeous actress has additionally been linked to many hunk actors, including Brad Pitt and Keanu Reeves. She, however, has debunked many dating rumors swirling around her and is known to have dated only three men over the years, namely; Stephan Jenkins, Stuart Townsend, and Sean Penn.
Stephan Jenkins
Charlize Theron and the Third Eye Blind frontman, Stephan Jenkins became an item in January 1998. They had a three-year romantic affair before calling it quits in October 2001. Following their split, some of the lyrics of the rock band's third album titled 'Out of the Vein,' which was released in 2003 is said to have explored the emotional crisis Jenkins experienced after their relationship failed. He reportedly dated Vanessa Carlton from 2002 to 2007.
Stuart Townsend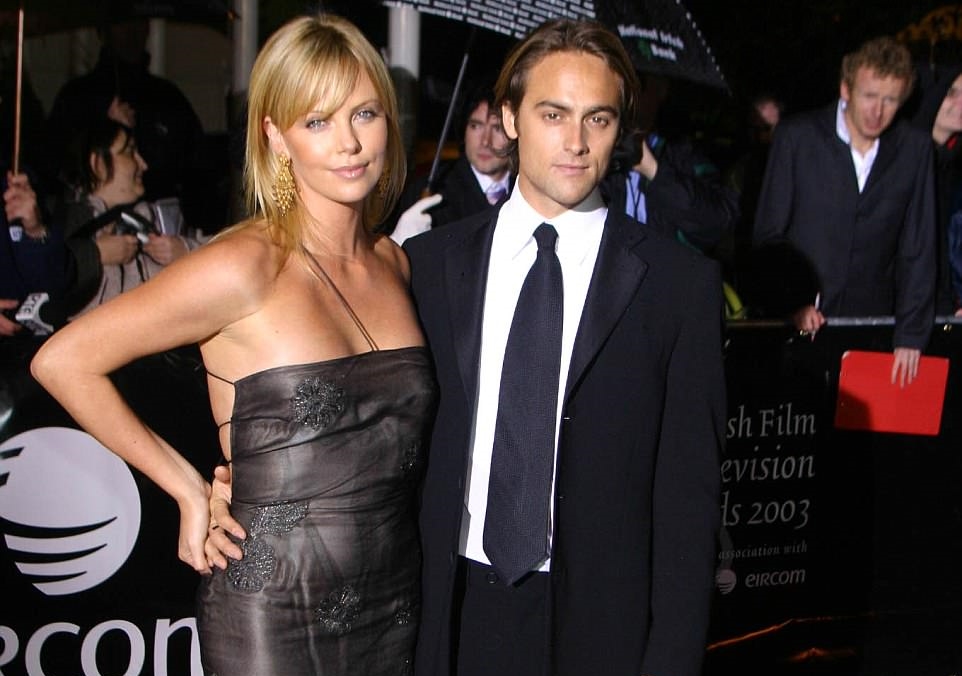 In the early 2000s, Theron began a long-term relationship with Stuart Townsend, whom she dated for almost a decade. While filming the movie, Trapped, in 2001, the on-set couple discovered they had a connection and soon began a romantic relationship afterward. The two later became a live-in couple and spent time together in Los Angeles and Ireland while still together. They even considered themselves married, though not in an official way, but as a result of the way they feel towards each other.
Surprisingly, the couple broke up in January 2010, despite planning a ten-day holiday in Mexico, which they had embarked on before things between them turned sour after two days of the planned holiday. The Queen of the Damned actor now has two kids; Desmond and Ezra Townsend with his partner of over six years, Agatha Araya.
Sean Penn
Three years after ending her long-term affair with Stuart, The Mad Max: Fury Road star started another romantic affair with actor and filmmaker, Sean Penn, in December 2013. Later in the following year, precisely in November, the two got engaged. Waiting for the couple to ring the wedding bells, they took their fans unawares when they announced of their split in June 2015.
The actor, who was previously married to the Queen of Pop, Madonna, and American actress Robin Wright before dating Charlize Theron, has been in a relationship with Mortal Engines actress, Leila George since 2016.