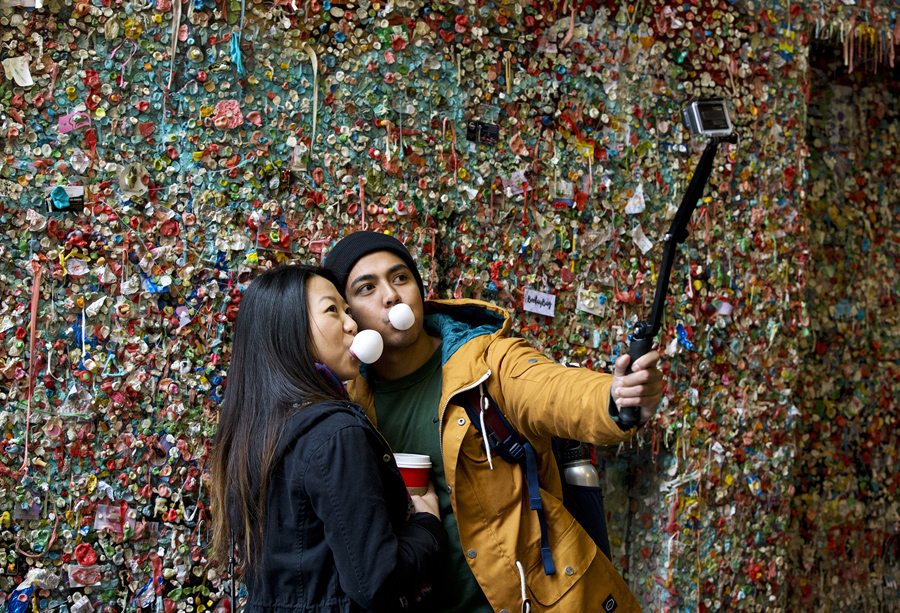 Tourist attractions pull millions of people to the countries that they are situated in every year. The attraction has to do with everything from their beauty or charm to who or what they represent. While most tourist attractions are kept pristine to ensure that generation upon generation will have the privilege of enjoying their essence, we have discovered five of the dirtiest attractions which still pull crowds for various reasons.
See Also: Look At 10 Of Africa's Beautiful Islands
The five dirtiest attractions round the world;
Forecourt of Grauman's Chinese Theater (California, Hollywood, USA)
You can visit the forecourt of Grauman's Chinese Theater on the Avenue of Stars in Los Angeles and use your hands to measure the hand or feet sizes of your idol, but the question is, do you want to? The handprints and feet of numerous stars of world cinema was left in the wet concrete and millions of fans troop in to touch the resultant prints. Problem? No one ever does their disinfection, so if you must absolutely experience the feel of your idols concrete hands, try putting on a glove or washing your hands immediately after.
Blarney Stone (Blarney Castle, Ireland)
This second dirtiest attraction is based on legend and it goes thus; the one, who will kiss the stone, which is located in the castle of Blarney, will acquire the gift of eloquence. For this reason, every year thousands of people desirous of eloquence touch lips to the stone, leaving behind billions of microbes, even though kissing the stone demands a lot of physical exertion because of the angle it is placed, but anything for eloquence I guess.
Tomb of Oscar Wilde (Paris, France)
Oscar Wilde was a well known brilliant Irish writer who still has quite the number of admirers today. He was buried in Paris on Père Lachaise Cemetery. A huge monument in the form of a winged sphinx on his grave, has had the unique privilege of being adorned with many kisses. Book lovers and admirers express their love and respect by touching their lips to the monument leaving behind multiple lipstick prints. Parisan authorities in 2011 finally decided to build a glass fence around the monument and fans now leave traces on the glass as well as throw flowers and notes over the fence.
St. Mark's Square (Venice, Italy)
The extremely beautiful St. Mark's Square in Venice has a bit of a negative; hundreds of hungry pigeons, that are flying over the heads of tourists. That isn't so bad, pigeons are beautiful! Until they leave their dropping all over the place inclusive of your clothing and body.
See Also: See These Beautiful Images Of African Cities At Night
Gum Wall (Seattle, Washington)
You guessed it, it is an entire wall in Seattle dedicated to discarded gum. This unhygienic attraction is said to have begun in the 90's after theater goers who needed to rid themselves of their gum while standing in line tacked them onto the wall. The wall had since turned to a field of gum which some view as one of the brightest Seattle points of interest, but others view as repulsive, today however, you can see it as rounding out our list of dirtiest attractions. The wall was cleaned completely last year but people are attempting to take it back to its former state as gum continues to be tacked onto the wall.