The name Conan O'Brien is one that jumps right at you almost immediately you start talking about the most popular television hosts in the USA and this is no surprise because the man behind that name has risen to become one of the most admired men in the business. Known for hosting the late-night talk show Late Night with Conan O'Brien, the American comedian stuns viewers with his spontaneous hosting style which has made him even more popular.
Apart from the Late Night with Conan O'Brien, the comedian has also hosted other shows like The Tonight Show with Conan O'Brien, and the Conan show on TBS in a career which has spanned more than 30 years already. A veteran in the business, he is now one of the most popular figures in the TV hosting business in the USA. However, apart from being a funny comedian and show host, Conan O'Brien is also a happy family man. But who are the people in his private life? Have you any idea who this man's wife and kids are?
The Woman Conan O'Brien Loves
Conan O'Brien is a happily married man right now and the love of his life is a woman called Liza Powel O'Brien whom he has described as his pillar of support and a very 'beautiful person'.
Liza Powel O'Brien is an American woman who was born in Bainbridge Island, Washington on the 12th day of November 1970. Liza first started studying at Vassar College in New York before later graduating from Columbia University's School of the Arts in the same city.
She eventually kickstarted a career as an advertising executive. As an advertising executive, Liza worked for Foote, Cone & Belding which happens to be one of the largest global advertising agency networks. In addition to being an advertising executive, she was also a copywriter for the company.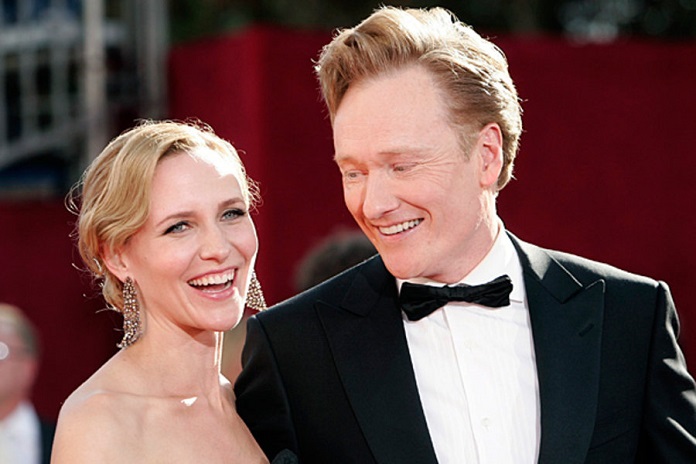 Liza later dumped advertising and became a playwright and screenwriter. She has written many plays some of which include Ruthie Goes Shopping, The Distinguished Gentleman, and The Gate. Some of the plays she has written have been staged in different theatres around Los Angeles, Seattle, and New York.
The Interesting Story Of How the Late Night Host Met Liza
The story of how Liza Powell and Conan O'Brien met is quite an interesting one. The lovebirds first came across each other when Liza was still an advertising executive and Conan was the host of Late Night with Conan O'Brien.
It was in the year 2000 and the company Liza worked for was producing a skit collaboratively with the Late Night show and so she was present for the filming. It was while the filming was going on that Conan caught sight of Liza and instantly fell in love with her. According to him, he knew she was the one for him as soon as he saw her in the audience. Apparently, for him, it was love at first sight.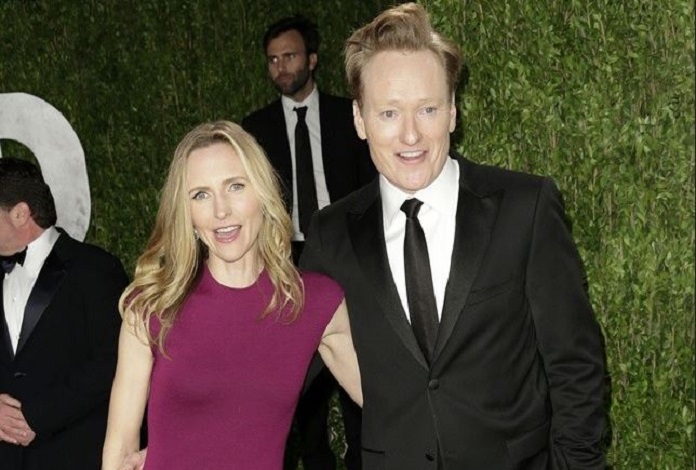 After that first meeting, Conan went on to contact Liza by phone, and they got talking. The truth is, what had attracted Conan to Liza in the first place was her beauty which he said was incredible. However, when he spoke to her on the phone, he realized that in addition to being beautiful, she was also very smart and truly intelligent. This helped to endear her even more to his heart. Soon, they kickstarted a relationship.
The couple dated for almost 18 months before proceeding to tie the knot as husband and wife on the 12th of January, 2002 in Seattle, Washington.
See Also: Things You Didn't Know About The Hilarious Ugandan Comedian Ann Kansiime
Liza's Influence On Her Comedian Husband
Liza Powel O'Brien has been an amazing source of comfort for Conan in his darkest days and he has often hailed the woman for her soothing presence in his life. One powerful example of her comforting effect in his life is when he was fired from his role as the host of The Tonight Show in 2010.
Liza revealed that when Conan was dropped as the host, he became really sad about the development and got depressed. He carried on like that for weeks until she stepped in and helped him back to his feet by getting him engaged in things that took his mind off his worries. She also provided words of comfort and made sure she as always by his die. Eventually, he got his strength back again.
Conan O'Brien And Liza Are Proud Parents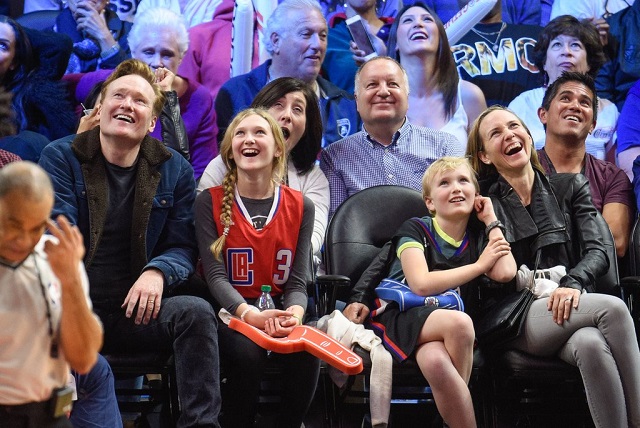 Conan O'Brien and Liza Powel O'Brien are proud parents to two lovely children, a girl and a boy who are growing really fast into adorable young adults. Their first child, a girl is called Neve O'Brien and their second child, a boy is called Beckett O'Brien.
Neve O'Brien
Neve O'Brien was born on the 14th of October 2003. The girl was born in New York City to an elated couple filled with pride as they become parents for the first time.
Conan took some time off to be with his wife during this period that she gave birth to their first child. He eventually shared the news of Neve's delivery very enthusiastically with his fans.
Beckett O'Brien
Beckett O'Brien, the second child of the O'Briens was born Wednesday, the 9th day of November 2005. Like his sister, the boy was also born in New York City where his parents live.
A statement announcing Beckett's arrival was released to the media as Conan took another time off to be with his beautiful wife.
Conan O'Brien is a very happy father who takes his kids' upbringing very seriously. He once explained on his show that he took great interest in assembling toys for the kids when they were much younger. He joked that he didn't really enjoy doing this because he often broke the toys while assembling them.
Also, the family is often seen together taking time out to have great times in functions and at games.