In a major reshuffle announced on Wednesday, Saudi Arabia's King Salman has appointed his son as heir to the throne. Crown Prince Mohammed bin Salman has replaced his cousin, the former Crown Prince, Mohammed bin Nayef, as next-in-line for the crown.
A royal decree removed the 57-year-old Crown Prince replacing him with the King's 31-year-old son who was previously the deputy crown prince. The former crown prince was also fired from his post as interior minister.
The series of decrees which preceded the reshuffle also included an amendment to Article V of the kingdom's statute of ruling. The statute now stipulates that only the sons and grandsons of the founding King Faisal Al Saud can be kings and crown princes.
The decree further stated that King Salman's decisions were endorsed by 31 out of 34 members of the Allegiance Council which is made up of senior members of the ruling Al Saud family.
Saudi Press Agency is reporting that King Salman is calling for a public pledge of allegiance to the new crown prince. Mohammed bin Nayef was said to have already vowed loyalty to his successor following the decree.
Crown Prince Mohammed Bin Salman Quick Facts
Mohammed Bin Salman was born in 1985. He is the eldest son of the King's third wife Fahda bint Falah bin Sultan.
Mohammed has a law degree from King Saud University and graduated second in his class.
He became a special advisor to his father in 2009 and was in 2012 elevated to Chief of the Crown Prince Court.
In 2015, Mohammed Bin Salman became the youngest Defence Minister and was appointed as Deputy Crown Prince that same year.
He is the man behind the new direction of ties between House of Saud and U.S. President Donald Trump, who made his first overseas trip to the Arabian country, inking projects worth billions of dollars.
In 2017, he replaced Mohammed bin Nayef to become Crown Prince and was also named deputy prime minister. He also continues to maintain his post as defense minister.

His Ambitions
In April 2016, the then deputy crown prince launched "Vision for the Kingdom of Saudi Arabia," a plan to bring about historic economic and social changes. This includes reducing the country's reliance on oil while creating the world's largest sovereign fund in his country.
Recommended: Richest People in Africa
He was responsible for the reduction of huge subsidies that residents received on gasoline, electricity, and water. He also added tax and VAT on luxury goods and sugary drinks. The reasoning behind his actions was to generate non-oil revenue of $100 billion a year by 2020.
On social changes, he expressed that he would support more freedom for women, who can't drive or travel without permission from a male relative in the kingdom. He also intends to curb the activities of Saudi Arabia's religious police by banning them from making random arrests.
Wife
Crown Prince Mohammed bin Salman married Sara bint Mashoor bin Abdulaziz Al Saud in 2008. The two are cousins but the union is not unusual especially in the royal family where the preferred custom is to keep things within the family. The royal couple is blessed with four children – two boys and two girls. The two boys are named Prince Salman and Prince Mashhour while the girls are named Princess Fahda and Princess Nora.
Crown Prince Mohammed Bin Salman's Net Worth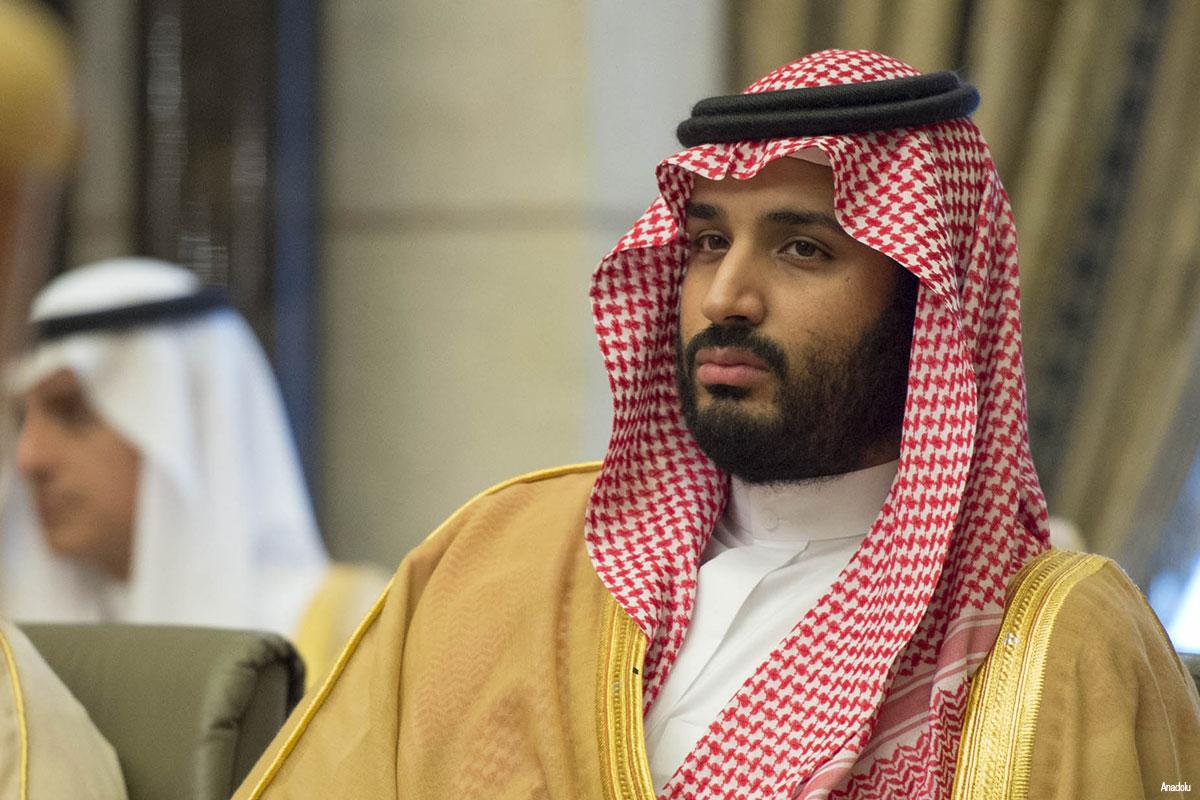 It is not surprising that the Crown Prince who is said to own the most expensive house in the world is very rich, even by Saudi royalty standards. Crown Prince Mohammed bin Salman has a personal wealth of over $3billion. He put down $300 million to buy his awe-inspiring house in 2015. The lavish Chateau Louis XIV is a 54,000 square foot palace near Versailles.
Yacht
In keeping with the habits of the superbly rich and famous, Crown Prince Mohammed bin Salman has not one but two yachts to relax on. The first which he bought in 2014 and named Pegasus VIII was built by Royal Denship. She was at the time, one of the largest yachts in the world. Designed by Espen Oeino and Zuretti for the interior, some of the initial features were a helicopter pad, which can turn into a golf driving range, a large cinema, and a part deck with dance floor, barbeque, spa pool and bars.
In 2015, Prince Mohammed bought Yuri Shefler's yacht Serene as an addition to Pegasus VIII and in October 2016, the two yachts were spotted in Vlissingen, the Netherlands for what must have been a royal refitting.