DJ Black Coffee is without a doubt the most prominent electronic music producer in Africa. He got his big career break in 2004 when he was chosen as a participant in the 2004 Red Bull Music Academy held in Cape Town.
See Also: Priscillah Mabelane: BP's First Black Woman CEO, Five Things You Need to Know
He was born as Nkosinathi Maphumulo on 11 March 1976 and actually began his career around 1995. To date, he has released five albums as well as a live DVD. He won the "Breakthrough DJ Of The Year" award at the DJ Awards in Ibiza in September 2015 after the release of his fifth studio album, Pieces Of Me.
Here are five things you should know about the wave making DJ Black Coffee;
Disability
DJ Black Coffee had his left arm paralyzed after being a part of a car accident in 1990. He recently shared a photo of himself wearing an arm brace "for the first time in years" in a Facebook post that he used to encourage fans. He wrote;
"When I was young after the car accident I use to wear [the arm brace] and it was hard as kids can be mean, so I decided to stop wearing it – especially in public.

It has taken me so much time to appear like this in public because of my own insecurities.

But I decided to post this picture not just because for years people had their own versions of my story, I did this for myself."
He then encouraged his fans;  "don't let anything pull you down," and "fight for the best version of yourself". The comments after that show of vulnerability showed how much more people admired him for the brave move.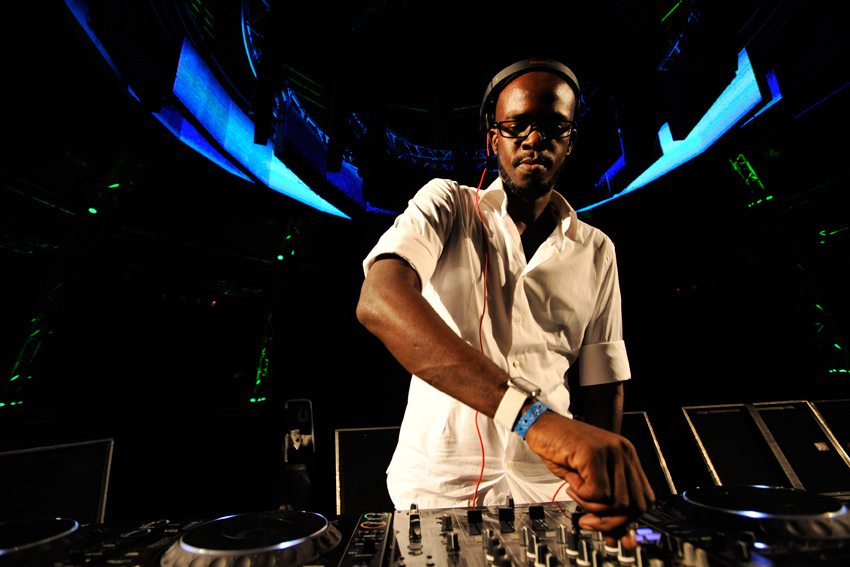 Foundation
His personal experience of disability moved him to create the DJ Black Coffee Foundation which helps fund sound production training for disadvantaged students.
The DJ Black Coffee Foundation partners with Bridges for Music. They give preference to physically challenged candidates and the funding covers the full tuition for a student to study SAE's renowned one year full-time Higher Certificate in Sound Production qualification, at our bespoke new campus in Cape Town's renowned Woodstock Exchange.
As long as the candidates hold a Grade 12 certificate, are physically challenged and South African, they will be considered. The candidates, however, have to be responsible for all living and travel expenses should they come from outside of Cape Town.
First African Host on Beats 1 Radio
In July, DJ Black Coffee became the first African act to host a Beats 1 radio show. With the milestone, he followed in the footsteps of Pharrell Williams and Dr Dre. The Apple-owned Beats 1 radio is a worldwide, online music streaming platform.
While speaking to South African news site IOL, at the time, he said that he would bring a distinctly African flavour to the station and expose people to himself.
See Also: Keo Motsepe: Get To Know This South African Dancer
Soulistic Music (PTY) Ltd
In 2005, DJ Black Coffee formed the Soulistic Music (PTY) Ltd. It stands as Black Coffee's corporate structure and has seen the release of all his albums starting from his debut album 'Black Coffee'.
Since then, Soulistic Music has signed releases from Culoe de Song, Tumelo and Zakes Bantwini which all achieved gold and platinum sales.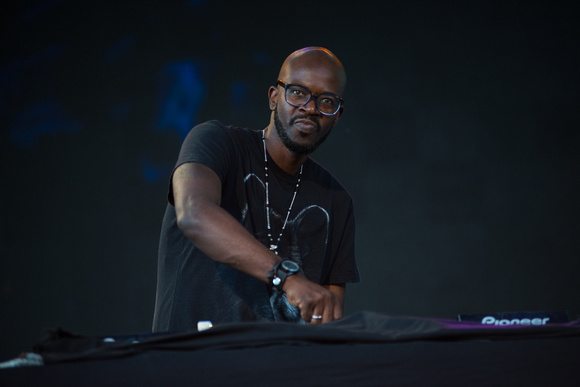 Awards
In the course of his career, DJ Black Coffee has received a lot of awards that speak to his influence in the African music industry. They include;
2005 SAMA Best Urban Dance Album
2010 South African Music Awards#12th South African Music Awards (2006)
2010 SAMA Best Male Artist
2010 Health Magazine Best Man[59]
2010 Metro FM Award for Best Produced Album
2010 Metro FM Award for Best Dance Album
2011 Channel O Award for Most Talented Male Artist
2012 Sunday Times Generation NEXT Award for Coolest DJ
2013 SAMA Best Dance Album
2013 Sunday Times Generation NEXT Award For Coolest DJ 2013
2014 Sunday Times Generation Next Award for Coolest DJ
2015 DJ Awards for Breakthrough DJ Of The Year
2016 SAMA Best Dance Album,
2016 SAMA Album Of The Year Best Engineered Album International Recognition
2016 BET Award for Best International Act: Africa
2016 DJ Awards Best Deep House DJ