DJ Black Coffee is without a doubt one of the most prominent electronic music producers in Africa. He got his big career break in 2004 when he was chosen as a participant in the 2004 Red Bull Music Academy held in Cape Town. Read further to discover more about this inspirational celebrity.
See Also: Priscillah Mabelane: BP's First Black Woman CEO, Five Things You Need to Know
Dj  Black Coffee's Bio
Dj Black Coffee was born as Nkosinathi Maphumulo on the 11th of March 1976 in Durban, South Africa. He is from a broken home as his parents divorced when he was just 12 years old causing him to live solely with his mother in the poor township of Mthatha, Eastern Capetown. This experience made him somewhat reserved yet highly intellectual and thus developed a keen interest in music which was also fueled by his uncle's collection of reggae songs.
Tragedy struck when he lost the use of his left arm which was paralyzed after he and dozens of people were run over by a taxi driver during a rally in support of the recently freed Nelson Mandela from Robben Island in 1990.  This incident was believed to have been politically motivated and it occurred two years after he and his mum moved to Mthatha.
After the accident, he threw himself into music as a means to escape the hurt and he did so with even more focus and dexterity than when he had control of his two arms. Taking it a step higher, he returned to Durban to study music theory with a major in jazz at the Natal Tech. He later Dropped out before the completion of his course.
Nevertheless, he continued learning about electronic music production and actually kick-started his career around 1995. Lucliky for him, the Red Bull Music Academy accepted him in 2004 further giving him a career boost. To date, he has released five albums as well as a live DVD. He also won the "Breakthrough DJ Of The Year" award at the DJ Awards in Ibiza in September 2015 after the release of his fifth studio album, Pieces Of Me.
He recently shared a photo of himself wearing an arm brace "for the first time in years" in a Facebook post that he used to encourage fans.
  "don't let anything pull you down," and "fight for the best version of yourself".
The words fans commented after that show of vulnerability depicted just how much people admired him for the brave move.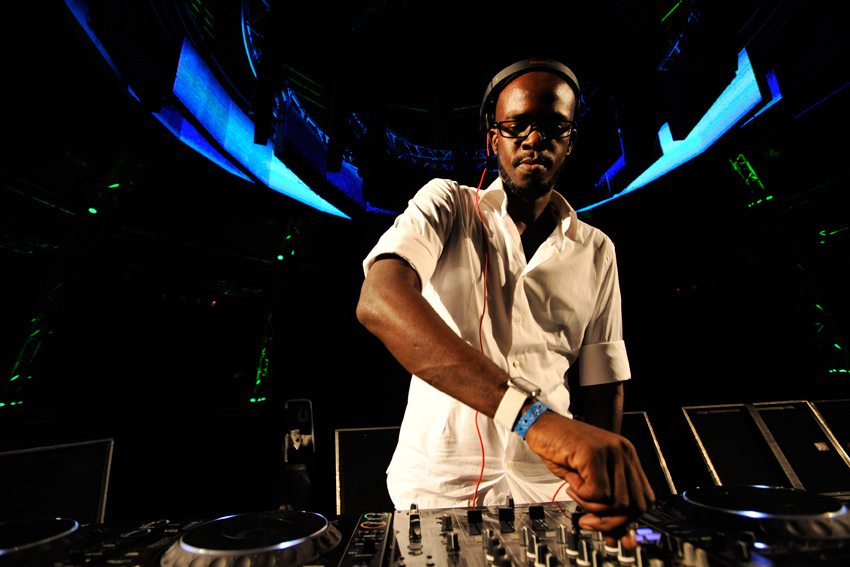 Foundation
His personal experience of disability moved him to create the DJ Black Coffee Foundation which helps fund sound production training for disadvantaged students.
The DJ Black Coffee Foundation partners with Bridges for Music. They give preference to physically challenged candidates and the funding covers the full tuition for a student to study SAE's renowned one year full-time Higher Certificate in Sound Production qualification, at our bespoke new campus in Cape Town's renowned Woodstock Exchange.
As long as the candidates hold a Grade 12 certificate, are physically challenged and South African, they will be considered. The candidates, however, have to be responsible for all living and travel expenses should they come from outside of Cape Town.
First African Host on Beats 1 Radio
In July, DJ Black Coffee became the first African act to host a Beats 1 radio show. With the milestone, he followed in the footsteps of Pharrell Williams and Dr Dre. The Apple-owned Beats 1 radio is a worldwide, online music streaming platform.
While speaking to South African news site IOL, at the time, he said that he would bring a distinctly African flavour to the station and expose people to himself.
See Also: Keo Motsepe: Get To Know This South African Dancer
Soulistic Music (PTY) Ltd
In 2005, DJ Black Coffee formed the Soulistic Music (PTY) Ltd. It stands as Black Coffee's corporate structure and has seen the release of all his albums starting from his debut album 'Black Coffee'.
Since then, Soulistic Music has signed releases from Culoe de Song, Tumelo and Zakes Bantwini which all achieved gold and platinum sales.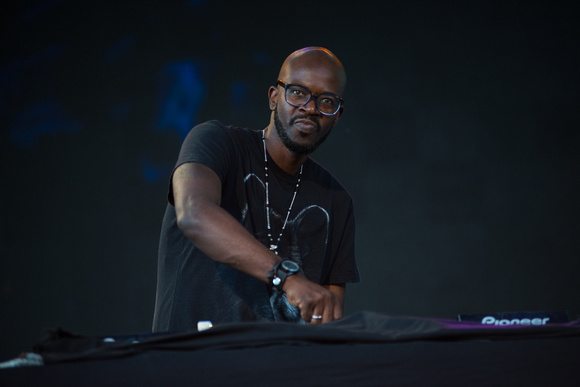 Awards
In the course of his career, DJ Black Coffee has received a lot of awards that speak to his influence in the African music industry. They include;
2005 SAMA Best Urban Dance Album
2010 South African Music Awards#12th South African Music Awards (2006)
2010 SAMA Best Male Artist
2010 Health Magazine Best Man[59]
2010 Metro FM Award for Best Produced Album
2010 Metro FM Award for Best Dance Album
2011 Channel O Award for Most Talented Male Artist
2012 Sunday Times Generation NEXT Award for Coolest DJ
2013 SAMA Best Dance Album
2013 Sunday Times Generation NEXT Award For Coolest DJ
2014 Sunday Times Generation Next Award for Coolest DJ
2015 DJ Awards for Breakthrough DJ Of The Year
2016 SAMA Best Dance Album,
2016 SAMA Album Of The Year Best Engineered Album International Recognition
2016 BET Award for Best International Act: Africa
2016 DJ Awards Best Deep House DJ
Wife And Family

On the 8th of January 2017, Dj Black Coffee tied the knot in a white wedding ceremony with his longtime partner, Enhle Mbali Mlotshwa. She is an actress, Tv presenter and director. The ceremony was held in Sun City, South Africa in the presence of family and friends. They also had present two of their kids Anesu and Asante who walked down the aisle before them. These kids were born from the 7 years Black Coffee and Enhle were living together after they were traditionally married on 13 May 2011, in Soweto.
Interestingly, Dj Black coffee was previously married to Ex-wife Brangelina with whom he had two sons; Esona Maphumulo and Lilitha Maphumulo. Esona (eldest son from both marriages) was also in attendance at the wedding.
Networth, House, Cars
A man of Dj Black Coffee's calibre is one whose success journey is inspiring. From the impressive catalogue of his hit tracks to his Dj gigs around the world, alongside the incredible albums he has produced under his music label, Dj Black Coffee has been able to acquire laudable wealth. His estimated networth is 2 million US dollars as of 2017 and he is poised to increase this worth through consistency and even harder work.
As with most male celebrities who are successful, their penchant for cars is almost part of the territory. Dj Coffee has quite a good number of cars in his garage including; Bentley, Mercedes CLK, Merc Station Wagon and a Maserati. In addition, he recently acquired a very lavish home in Los Angeles.
Did You Know? 
1.  Dj Black Coffee performed at the Coachella Valley Music and Arts Festival and Ultra Music Festival.
2.  Black Coffee is the first South African to win the award for  Best International Act: Africa at the BET Awards in 2016.
3. On Drake's album more life, he was credited as a contributor to one of the songs on the album "Get It Together.
4. In the short space of one month, Coffee's "Africa Rising" DVD and CD (triple CD) was certified double platinum.
5. He was named the 91st on Advisor's 100 Dj's list encompassing all professional DJ's.