Emily Jendrisak is the wife of controversial Canadian, English-born writer, actor and comedian Gavin McInnes who is best known for his far right-wing political views.
Jendrisak, who is of Native American heritage, was formerly a publicist and consultant based in Manhattan, New York City before marrying her husband who she has described as adorable despite public opinion. Read to find out more about Emily Jendrisak's age, family, and other facts.
Early Life and Career
Emily Jendrisak was born in 1974 to her parents, Jerry and Christine Jendrisak. The exact date and location of her birth are not clear. Her father Jerry worked as a construction worker while her mother, Christine (nee Whiterabbit) a native American, worked as an advocate for the rights of Native Americans.
As a child, Jendrisak was taught by her parents to not conform to gender norms and roles. She was always encouraged to think for herself, mostly, out of the box. With that, Jendrisak was able to become a very good storyteller and writing. Her talent was evident for many to see as she won many state awards for her writing.
The high school in which she attended is unknown, however, for her university education, she attended San Francisco University where she studied Communications and Journalism and graduated with honors.
After graduating, Jendrisak moved to New York to pursue a career as a publicist. To find her feet, she first began working low paying jobs before she was able to build a solid career as both a publicist and a consultant.
Emily Jendrisak's Marriage
While in New York, Emily Jendrisak met her husband-to-be, Gavin McInnes, at the Max Fish Bar. The pair almost soon after began dating and by 2005, they exchanged vows at the Sunset View Farms in Bovina, New York. Edgar Burns Crutchfield III performed the marriage ceremony. The couple has three children together.
Who Is Her Husband – Gavin McInnes?
McInnes was born Gavin Miles McInnes in Hitchin, the United Kingdom on the 17th of July, 1970. Despite being born in the UK, McInnes holds Canadian citizenship after he and his family moved to Canada when he was 4 years old. There, he attended Earl of March Secondary School in Ottawa where he formed a punk band called Anal Chinook.
After that, McInnes enrolled at Carleton University where he acquired a degree in English Literature. He went on to get a second degree in Business Administration from Concordia University before emigrating to the United States.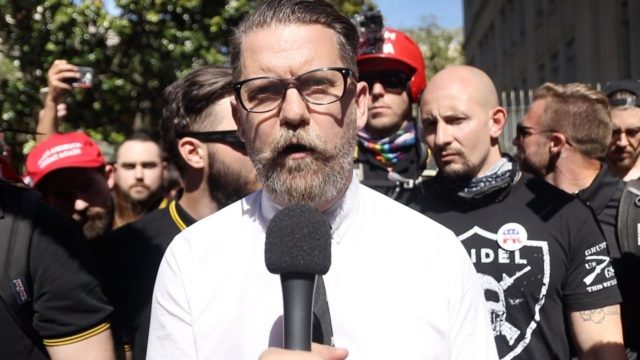 In 1994, he co-founded the Vice empire (Vice Media and Vice Magazine) alongside Shane Smith and Suroosh Avi. He worked as an editor for the publication and earned the nickname 'The Godfather of Hipsterdom'. Mclnnes has also ventured into acting while nurturing a television personality. He started off by making an appearance as a guest judge in an episode of the Canadian TV show 'Kenny vs Spenny'. He also featured as himself in two short films; 'Sophie Can Walk' (2008) and 'Asshole' (2009). In 2010, he appeared on the animated Cartoon Network show 'Soul Quest Overdrive' and then in the comedy 'How To Be a Man' in 2013.
Details of Her Family Life
Emily Jendrisak is a stay at home mother. She made the decision to leave her work and all she had achieved to stay at home and care for her children while also working with her mother who continues to fight for the rights of the native American Ho-Chunk tribe.
Jendrisak, as stated above, is of Native American heritage through her mother. Her mother's ancestry can be traced back to the Ho-Chunk Tribe which are traditionally known as 'Hoocąągra'. The Ho-Chunk Tribe are members of the Siouan group who are native to the present-day states of Minnesota, Wisconsin, Iowa, and Illinois.
Read Also: Ida Lewis Bio: 5 Facts You Must Know About The American Lighthouse Keeper
The tribe is in a long-standing battle with the U.S. government and other organizations over their lands which were stripped away from them in 2017. Emily's mother has worked for and within the tribe for over 30 years, once holding the position of Director of the Ho-Chunk Tribe of Wisconsin's Research Committee. She also actively works to preserve the Siouan language, which she and her daughter speak.
Other Facts
Birth Name: Emily Jendrisak
Date of Birth: 1974
Birthplace: United States
Nationality: American
Occupation: Publicist and Consultant
Spouse: Gavin Miles McInnes
Children: 3