If you're interested in boosting your libido and having a robust sex life, give these foods listed below a try. Some of them have added benefits such as enhancing sperm production, function, and overall good health.
Considering the number of findings being turned out by experts as regards the potency of the male sperm and the unfavorable reproductivity to humans which would even go worse with time, these foods are must eat for everyone. What makes them even better is the fact that they are likewise good for women as some of them enhance their sexual pleasure and fertility.
Here are some natural foods to enhance your sexual performance:
1. Oysters
For a long time, Oysters have symbolized and somewhat earned a reputation for being a luxury meal. But just by looking at them and by the way in which they are consumed, its sexual nature is clearly visible.
Need more convincing to order half a dozen? Oysters have one of the highest concentration of zinc, a mineral necessary for testosterone production which is found in healthy semen. Research shows that oysters contain D-aspartic acid and N-methyl-D-aspartate. These are special amino acids that researchers from Barry University in Miami have found to increase sex hormones in rats. A healthy dose of vitamin B12 which you also get from oysters enlarges blood vessels and keeps you going stronger for longer.
2. Avocados
To have a great sex life, you'll need a revved up libido and a good amount of energy. That is what you get from avocados. They are packed with vitamin E, folic acid, healthy monounsaturated fats, and libido-boosting vitamin B6 which is often called the "sex vitamin" due to its youth-boosting antioxidant properties and ability to increase oxygen and blood flow to the right regions.
3. Watermelon
Watermelon is known to be as good for your sex life as it is for your diet. The citrulline, lycopene, and beta-carotene found in the fruit can relax blood vessels while naturally revving up your sex drive.
It opens/releases vessels that increase sex drive. If you want to get in the mood, share this fruity treat with your partner and witness the magic that is possible.
4. Chocolate (Cacao)
Chocolate comes from the cacao beans. In its processed form, it is known as cocoa. The Aztecs referred to cacao as nourishment of the gods. Modern-day foodies know that raw cacao in its pure unadulterated form is a super-food.
It has more antioxidants than green tea or red wine. It also contains a stimulating chemical that stimulates the sense of excitement and well-being. But you know what they say, too much of everything is bad, moderation is the key.
5. Walnuts & Almonds
These protein packed snacks are sexual in nature. They are sometimes the right prerequisite to a healthy romp and a robust sex life if you pop a few between meals. The boost of energy and stamina you get from them is compared to none.
6. Sweet potato

The centers of sweet potatoes are rich in vitamin C, which produces anti-aging collagen, energy-boosting iron, and potassium, which is known to help fight high blood pressure (high BP is associated with a higher risk of erectile dysfunction).
Pair it all with that sensual mouth-feel and you've got a good start to a great night. Even better, sprinkle it with cinnamon, one of the sexiest spices known to get your blood pumping and your tongue tingling.
7. Garlic, Onions, and Ginger
Not many men love taking garlic, but you will be lucky if you love it and also love sex. This is because different studies have shown that it helps in improving the stamina of men for a much better sex. In fact, men in ancient Egypt are known to have used this to take the day and dominate the nights in the sex sense of things. What is even more interesting is that many women who have no problem with the smell of garlic said they find the distant smell pleasant during sex.
In the same line, onion is said by many to be one of the most significant aphrodisiac foods. Of course, you will always start by stating the fact that onion is very important in controlling blood sugar and good cholesterol production, but then, you will also come down to the fact that it is important in improving one's sex life and even curing sexual dysfunction. When mixed with garlic, the magic is even much better, and they work better when you chew raw or if you make juice out of them.
Bring in ginger to the combo and you will be a significant step from solving most sexual challenges, and a step towards getting an excellent sex life. Ginger has been found to be good when it comes to preventing and correcting erectile dysfunction. This is because it helps with blood circulation among other things.
8. Fatty Fish
Animal fats, in general, have been linked to increased sex drive, but the problem is that they are not the healthiest things that you would like to always consume. That brings us closer to home with fatty fish since what they contain is Omega 3 Fatty Acid which is a very healthy fat. The fat is very important for those who want better libido. Tuna, sardines, mackerel, and herring are some that offer high fats.
9. Coffee
We can at least easily agree that coffee is one of those things that have been debated on more than a lot of other things as it relates to human health in general. Of late, however, more studies are favoring it to be good not just for your sex drive and sex life, but also to your overall health.
Let's break it down a little. Because coffee contains caffeine which can stimulate you easily and give you that extra push, it has been found to work almost like magic for both men and women. Essentially, black coffee and dark night can be excellent for sex.
9. Chili Peppers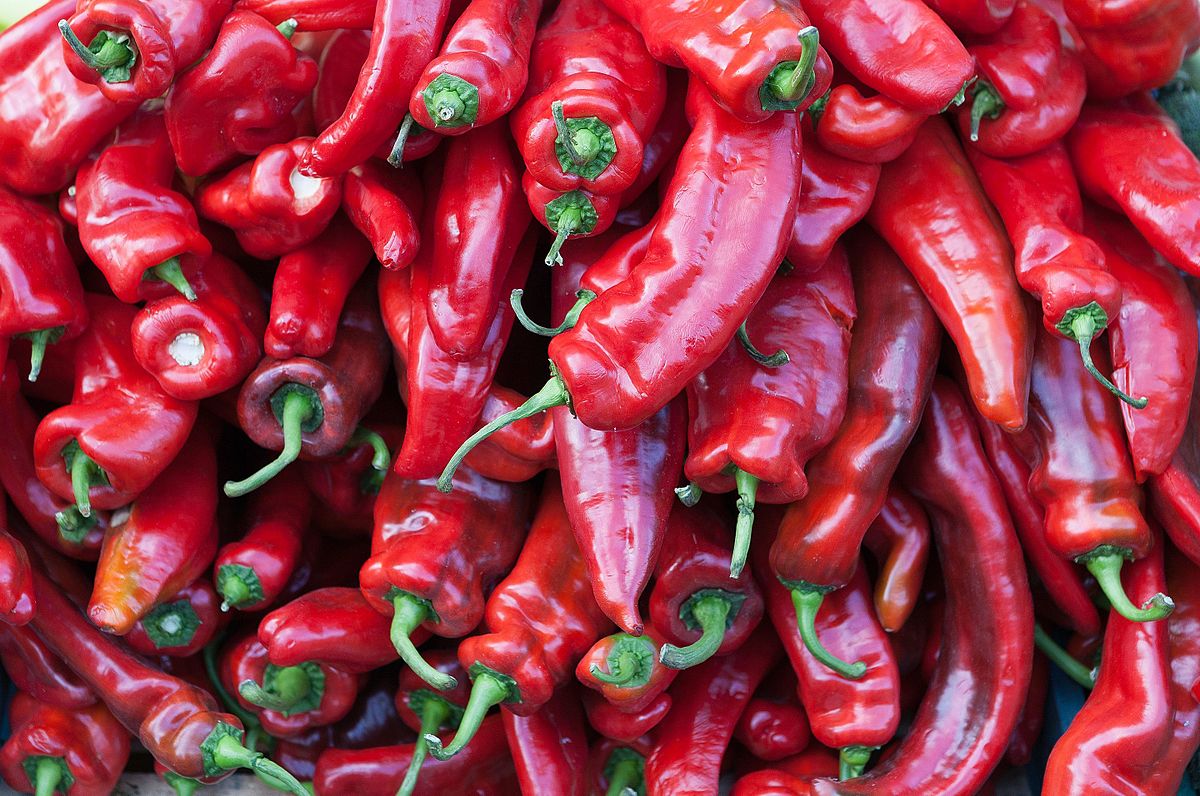 Thanks to the significant amount of capsaicin that each of these contains, it has turned as one that is very good in getting you in the mood by increasing your libido. This aphrodisiac food is good before sex as it causes the release of endorphins which gives you some form of highness. You will see that just as this spice is hot, so too it can make matters of the bedroom spicy hot!
10. Honey
I don't know if the word 'horny' has anything to do with honey, but I know that honey is great for sex. It has been used for ages and centuries to increase stamina. Bee honey is considered much better in this regards because it gives more energy and revitalizes one. That, in fact, is why newlyweds are encouraged to take more honey.
11. Apple
This heart shaped fruit is one of the healthiest foods you can use to pamper yourself. I will not go into debating if it is what Adam and Eve ate in the garden, but it is definitely the one for lovers.
It has been found that it helps women to get more pleasure during sex and it helps men to last longer with any fatigue. That is thanks to properties such as polyphenols, phloridzin, and quercetin which all increase pleasure, endurance, and are good for detoxifying the blood for a better heart.
12. Bananas
Looking a little deeper than the innuendo, which is hard to, bananas are very good when you want to keep going. What makes banana more interesting than just its shape and taste is that it has the ability to even reverse impotence, thanks to the bromelain that it has. For the immediate benefit, it has potassium and riboflavin that promise energy and nerve relaxation. Potassium is important in improving sex drive.
13. Spinach
Spinach is one of the almighty when it comes to nutrients for the body and general human health as it is rich in many vitamins and minerals. In the name of sex, spinach does a lot, mostly because it contains folate which is one of the most important nutrients on the sex side of things.
What makes this better is that it is not only about the drive, but also about fertility as it improves the quality of the male sperm and helps a woman in pregnancy, making it great both before and after. In addition to these, when there is a problem with low testosterone level, Folic acid supplements can also serve greatly because of the vitamin B you get.
14. Eggs
It doesn't matter how you prefer taking your eggs, it still is wonderful if you need something for better sex drive. It comes with vitamins B6 and B5. These vitamins get to increase your libido while they ease off stress.  More so, it comes with lipoprotein which is known as a good cholesterol and it aids in maintaining testosterone level.
With a lot of other vitamins, the best thing about the egg is that you do not need to put any stress on yourself since taking just one a day can go very far in taking care of things and giving you that better sex drive.
15. Beetroot
If you really want to win the bed bet, many people would tell you to bet on the beet juice. This vegetable has been used by many companies as they try to make sex enhancement supplements. The beetroot juice is very popular for the many benefits it has including giving better erection as it enhances better blood flow just as it gives more endurance.
Other benefits you get with this include better cardiovascular health, detoxification of the body, and better general performance. Apart from taking it as juice, you can also have it raw in a salad or boiled.
16. Oatmeal and whole grains
Whole grains are likewise very important in giving you some decent push as you work it out. Oatmeal, most especially, has been found to give you some more testosterone in the body. This is because it contains an amino acid known as L-arginine. The amino acid has been found to be very effective in treating erectile dysfunction and ensuring a great sex life.
17. Wine
What is better than having sex? Having wine right before the sex. Apart from the romantic flare it will create, there is also the rich benefit you will derive from it as it improves the sex drive of both male and female. Now, that is in the short run. In the long run, it prevents you from becoming obese just as it keeps your heart healthy for a longer sex life. There may be a little alcohol in the wine, still, there is nothing to lose.
Try these foods and add a sizzle to your sex life today.