Eskimi is one of the most popular social media platforms in the world and although a lot of people were surprised by the rise of the platform, considering that it rarely advertised on or offline, it appears that it is here to stay.
It runs on basically the same idea as any other social media site, announcing itself as a networking site that helps people to connect with friends, loved ones and even meet and hook up with people they may not know. The users of the social media site stretch across a wide variety of locations but the site is used by mostly Africans.
The fact that Africans populate Eskimi may be surprising considering it was made by a European company but social media has always prided itself on blurring the lines of location while connecting people and Eskimi has certainly done that quite well. After being registered on the site, you can chat with anyone anywhere and at any time provided that they are likewise registered with Eskimi.
Eskimi was created in 2009 and since then has become recognised as a viable conduit for reaching the urban youth population. 70 percent of Eskimi's 10m monthly average users are between the ages of 18 and 35, concentrated in urban areas.
How to register on Eskimi
The registration on Eskimi is completely free of charge. You just have to go to their website and follow the instructions listed there to sign up for free and begin enjoying their features.
You can get Eskimi on both mobile and desktop. The mobile app can be found on any app store whether Google Play or Apple. It can also be logged into on mobile by going to www.m.eskimi.com which is fully supported on any mobile phone either via opera mini or other internet browsers.
Eskimi VIP guarantees you some access to different features. It would allow you to set your profile the way you want it and also puts you in a very strategic position to get hooked up easily.
Eskimi and Programmatic Advertising
In 2015, Eskimi launched a new business website to showcase all media products and case studies. Vytas Paukstys, the CEO commented on the new website;
"New website properly introduces our 2 media properties – Eskimi social network and Eskimi mobile DSP. Our potential clients can also look at success cases big brands had using Eskimi platforms. This will help them understand our offering better"
It was a new product for publishers, basically, an Ad Monetisation platform. With the new platform, Eskimi now uses something called Programmatic Advertising. Programmatic advertising allows them to aggregate many ad platforms such as Google Display Network, such that, from a single supplier (Demand Side Platform or DSP), one can advertise on thousands of sites and apps.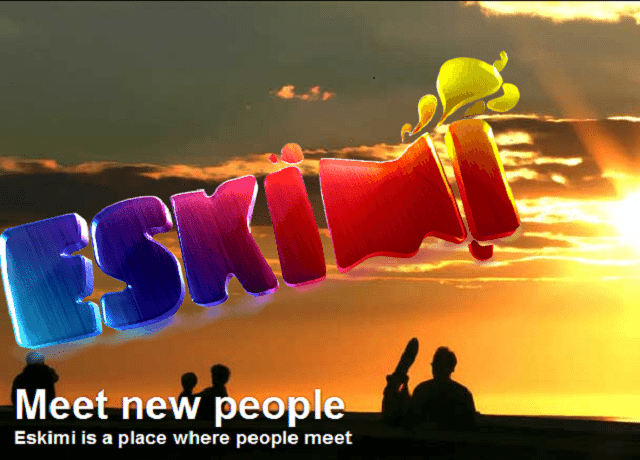 Programmatic advertising usually uses a database where all information about users is stored – this is called a Data Management Platform and with it, Eskimi provided a programmatic way of monetising publisher inventory by using real time bidding technology and ad optimisation know-how to maximise revenue from web and mobile sites worldwide.
This programmatic platform which was launched in Nigeria but now reaches beyond their initial audience to serve ads on about 20,000 sites and apps, viewed by Nigerian browsers.
Eskimi DSP is thus able to give brands access to about 40m potential customers, through their phones. With that size of inventory, segmentation and targeting are crucial for the success of the campaign. Their capping feature makes sure campaigns are deployed in an efficient manner, targeting the right customers at the right time, and limiting the number of times they appear. They are also able to target by age, gender, location, device type.
By developing this business line, the company showed their insight into uniquely African characteristics and now they are able to serve ads to feature phones; they represent 70 percent of the market.
They also serve ads on proxy browsers such as UC Brower and Opera Mini, which are highly popular in Nigeria. To make it easier to do business, they accept payments in local currency.
Their approach to making audiences available to advertisers sped up their move to become a Mobile-First marketing platform for Nigerian brands.