It is much too early to call the results of the military takeover of the Zimbabwean government by the Zimbabwean Defence Force. Though the takeover had many characteristics of a coup, the ZDF has been stressing that it has not carried out a coup. There are, however, a plethora of African coups and their endings to look to at this moment as we continue watching the events in Zimbabwe.
The African continent has seen many coups since the 1960s. Both bloody overthrows and lethal, strategic operations carried out on sitting governments. In fact, Africa has seen about a total of 200 African coups, some successful, some failures. Hollywood films like Tears of the Sun have taken some inspiration from these parts of African history in depicting some bloody government overthrows.
See Also: Emmerson Mnangagwa: 6 Reasons Zim's Interim President Is Called The Crocodile
Togo was the first West African country to experience a military coup on 13 January 1963. Togolese soldiers who had been demobilized from the French colonial armies and who were facing unemployment because they had refused to join the Togolese army, staged an armed coup that led to the assassination of President Sylvanus Olympio.
To date, 40 African countries have experienced coups, some more than others with Burkina Faso being the coup capital of Africa. Below we list the countries in Africa with the most number of coups.
| | |
| --- | --- |
| Country | Number of Coups |
| Burkina Faso | 10 |
| Nigeria | 8 |
| Burundi | 6 |
| Chad | 6 |
| Ghana | 6 |
| Comoros | 6 |
| Mauritania | 6 |
| Sudan | 6 |
| Ethiopia | 5 |
| Libya | 5 |
| Sierra Leone | 5 |
| The Central African Republic | 5 |
| Benin | 5 |
Six of the coups that happened in Burkina Faso occurred in 1980 alone and two of them were led by Blaise Compaoré who took power and then led for 27 years until Oct. 2014 when he was overthrown by another coup. In Nigeria's 57 years since independence, the country has spent longer under military rule than a civilian rule.
In Guinea Bissau, no president has completed a full term since the country's independence in 1974. Coups carried out in Morocco, Kenya and Cameroon have never been successful. Even with the rich history of African coups, there have still been some standout ones.
Five of the most Famous African Coups
Egyptian Revolution
In 1952, the Egyptian Revolution known as the July 23 Revolution began. It started with a military coup d'état that took place on July 23, 1952, by a group of young army officers who named themselves "The Free Officers Movement".
The revolutions initial aim was given as overthrowing King Farouk I but it was soon shown to have more political ambitions as the group soon moved to abolish the constitutional monarchy and establish a republic. Its success would go on to inspire many Arab and African countries to also revolt against what they believed to be corrupt regimes making it one of the most influential African coups in history.
The coup also led to the Suez canal being nationalized which caused the Suez crisis which forced France and Britain to decolonize.
Libya's 1969 coup d'etat
The notorious late dictator who was born in a tent to illiterate Bedouin parents became the 27-year-old junior army officer who decided to seize power for himself on September 1, 1969. King Idris had been out of the country at a health resort.
While driving military vehicles into the cities of Tripoli and Benghazi, he and about 70 co-conspirators surrounded the royal palace and other key government buildings, cut communications and arrested certain top officials.
The king's personal guard was only able to put up a token resistance and in under two hours, Gaddafi had carried out a successful bloodless coup. In a radio address that morning, Gaddafi told his fellow countrymen that the "corrupt" and "reactionary" regime had been toppled.
Gaddafi would go from hitherto unknown leader to a figure who imposed his will on all aspects of Libyan life. He ruled for 42 years before being killed during the 2011 "Arab Spring" uprising.
Equatorial Guinea Coup d'état, 1979
Teodoro Obiang Nguema Mbasogo on August 3, 1979, overthrew his dictator uncle after fearing that he had gone mad when he ordered the murders of several members of his family, including Obiang's brother.
His uncle, Macias, was charged with a number of atrocities committed including the genocide of Bubi and was executed by the firing squad on September 29, 1979.
See Also: Zimbabwe Military Takeover: Everything You Need To Know About The Bloodless Transition
Obiang would turn out to be a corrupt leader who held power for three decades and funneled all the country's wealth through his own bank accounts while the world questioned his part in his uncle's atrocities.
Ugandan Coup d'etat 1971
Idi Amin also had humble beginnings like those of Gaddafi. He likewise rose through the ranks in the military to become Uganda's top general. He was originally a close ally of President Milton Obote, who had led the country to independence from Britain in 1962. The two men, however, soon fell out and just prior to leaving for a conference in Singapore, Obote allegedly secretly ordered Amin's arrest.
Word of the plot to have him arrested leaked back to Idi Amin who responded on January 25, 1971—while Obote was still away—by moving troops into Kampala, the capital. They fired automatic weapons and mortars and took possession of the airport and other strategic sites prior to announcing their successful coup over the radio.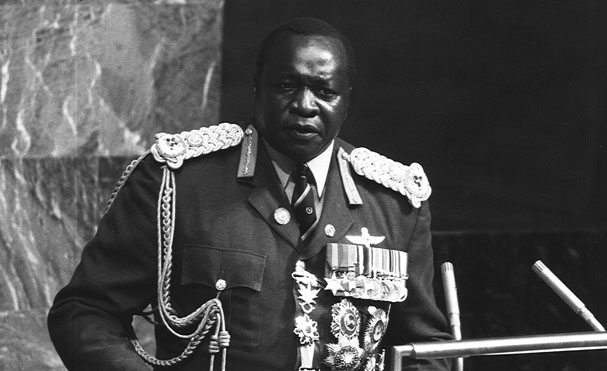 Idi Amin broke his promise to restore democracy and instead ruled Uganda with an iron first, slaughtering some 300,000 perceived political opponents over the course of his brutal eight-year reign. He was finally deposed by Ugandan exiles and Tanzanian soldiers and lived out the rest of his life in Saudi Arabia without ever facing charges.
Malian Coup d'état, 2012
On March 21, 2012, mutinying Malian soldiers, who formed the National Committee for the Restoration of Democracy, became displeased with President Amadou Toumani Touré's management of the Tuareg rebellion from January to April.
The Tuareg rebellion was a series of insurgencies that dated back since 1916 as the rebels of the National Movement for the Liberation of Azawad fought to gain independence for the northern region of Mali. In 2012, it displaced 100,000 civilians and killed almost 15,000 soldiers.
The mutinying Malian soldiers, therefore, moved to attack the capital of Barnako, including the presidential palace, military barracks, and the state-run television.