Greg Gutfeld is a seasoned American television producer whose career in the media industry has spanned over a decade. He is a man of many talents who makes extra income through comedy, journalism, and editorial works. Gutfeld regularly appears on Fox News Channel as a panellist and co-host of the political talk show The Five and the host of the weekly politics show The Greg Gutfeld Show.
Born Gregory John Gutfeld in San Mateo, California, the TV personality holds the record as one of the most successful editors in the media world, having worked with prominent brands. His success in the media industry has generated the interests of many in his life beyond his profession. Atypical with men in his profession, Gutfeld's controversial remarks on certain issues have made him subject to criticisms, directing attention to his private life.
Greg Gutfeld's Life Before He Met Elena Moussa
Greg Gutfeld began paddling his own canoe immediately after his graduation from college. He worked as a writer and editor at various establishments including Rodale Press, Dennis Publishing, Prevention Magazine, Men's Health, and The American Spectator where he had his internship. During that period, Gutfeld was not in any known relationship as he kept information about his personal and love life private.
The acclaimed host also spent three years of his life in London while working as an editor for Maxim Magazine UK. It was during his time there that he crossed paths with his future wife Elena Moussa.
Maxim Magazine Brought The Couple Together
Gutfeld and Elena met for the first time in 2004 while working at Maxim Magazine in London. Moussa was working as a photo editor for Maxim Russia while Greg was an editor at Maxim UK at the time of their meeting. Their paths crossed during one of Elena's business travels from Russia to the UK. After finding each other interesting, the pair immediately went ahead to establish an amazing friendship that has now spanned over one decade.
Elena's Career Shift Played A Role In Their Meeting
To a large extent, the couple's meeting which eventually led to their relationship was made possible by Elena's transition from modelling and journalism to the tech world. Before joining Maxim as a photo editor, Greg's wife was a successful runway model who worked with prominent designers and also graced the covers of notable fashion magazines.
Although Moussa is yet to open up on why she shifted her interest to photo editing, we couldn't agree more that fate really played its role in bringing the couple together.
The TV Personality's Married Life With Wife, Elena
From being a supportive wife to assisting Greg's thriving career, Elena is, no doubt, a suitable woman for the Libertarian. The photo editor and her husband are living their best moments together and there are no signs they are ready to leave each other's side in the future.
The couple's marital journey began in December 2004 when they tied the knot in the presence of their families and friends in New York City. They lived in London for three years and later moved down to New York City to continue their jobs. Greg and his wife are yet to have kids despite spending over ten years together.
Moussa and her husband are very fond of each other. When they are not busy with work, they spend quality time together at home and sometimes hang out in public places. The couple also enjoys going to exhibitions, travelling around the world, and visiting their families and friends during their free time.
Information about the people they dated before meeting each other is not public knowledge as they've not opened up about this aspect of their personal life.
Tracing Moussa's Background And Life Before Fame
Elena owes her rise to popularity in the U.S to her marriage to Greg Gutfeld. Prior to settling down with the love of her life, she was not known to the public. The photo editor was born in Russia on the 4th of May 1982, to amazing parents who raised her in the area for some time and later moved to London.
After graduating from high school, Moussa studied at the New York Fashion Institute of Technology as well as the Parson School of Design, where she acquired more knowledge about fashion. Greg's wife is a devoted follower of fashion. She developed a keen interest in both modelling and fashion from a very early age and eventually became a runaway model, working with several Russian brands and designers.
Currently, she earns a living through photo editing and fashion business after taking a leap from the modelling world to explore opportunities in the tech and fashion worlds. The Russian native owns a fashion store called 'Moussa Project', a fashion shop/showroom she launched since May 2011. Elena is well-known on the webspace as well; she has thousands of followers on her social media pages where she shares lovely photos of herself, job, and family.
Greg's Controversial Comments Sparked Gay Rumours
Greg Gutfeld is not only known for being vocal and sarcastic but also as an advocate for the LGBT community. This apparently explains why most people think he has a romantic interest in people of his own gender.
As an advocate for gay rights, Greg has severally shared his view on gay marriage. He once argued that conservatives should consider using gay marriage "against the left." The TV personality mentioned this on The Five during one of his panel appearances. Gutfeld also mentioned in 2010 that he has plans of erecting the first Islamic gay bar in New York City, precisely next to the Park51 Islamic community ground.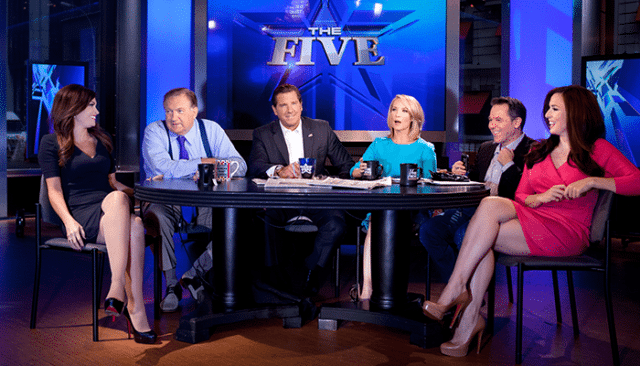 Sometime in 2009, the media mogul got many Canadians angry as a result of his controversial and satirical statement during a segment broadcast with his panel. He later apologized to them after the then Defence Minister Peter MacKay demanded an apology from Fox.
To the best of our knowledge, the Fox News Channel staff is not gay neither has he been linked to men both in the past and present. Gutfeld's sexuality may have raised questions in several quarters but he has never given the rumours any attention. He seems to be unbothered by the gossip since it has no basis.