Simmi Singh is a popular American YouTube star who grew to fame from her entertaining videos on the video-sharing platform. The media star has an inspiring story as she juggled multiple jobs before delving into the entertainment industry to forge a career. Even though she has an American nationality, Simmi has her roots in Punjab, India. She lived in India as a young girl for four years and is incredibly proud of her culture. More so, she speaks the language fluently and many of her videos have been largely influenced by the Indian culture.
Before going into the business of making videos, Simmi Singh struggled to find her bearings in the professional world. Her father owns a North Indian Restaurant in Florida called Armit Palace and it was here she began her professional life, working as a server. She also worked briefly as a cashier before venturing into the fashion industry. In the fashion industry, she worked as a sales associate for the clothing line, American Eagle and as an assistant manager for the company, V/SUAL. She also collaborated with a friend who was a fashion designer and worked briefly as an assistant stylist.
After leaving the fashion industry, Simmi Singh found a job in a pharmaceutical store called CVS pharmacy, working as a pharmacy technician. Simmi would later recount that she hated the job and it made her realize that she couldn't survive in the corporate world, hence her desire to venture into entertainment. She informed her parents of her decision to be an actor and they gave her all their support.
Simmi first received recognition when she posted a hilarious video on her Facebook page. Although she had only intended for the video to be watched by family and friends, it had gone viral and launched her into the world of making videos. She maximized the opportunity immediately by creating a YouTube channel which she named Simszter on which she posts comedy skits, vlogs, and other entertaining videos.
How Old is Simmi Singh?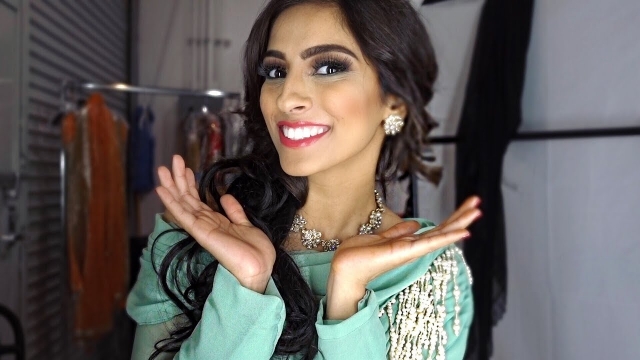 Simmi Singh was born on the 25th of May, 1898 in the city of Florida, United States of America and was raised alongside two younger brothers and an elder sister. Her family is a traditional Sikh family which has roots in Punjab, India. Although she was born in Florida, her family relocated to Orlando when Simmi was only 6 years old and this move brought about a lot of changes for the young Singh. Her parents, worried that their daughters were forgetting their Indian roots, made the decision to send Simmi and her elder sister to live in India to become familiar with their culture and language once again.
Simmi Singh recounts being told she would be going on vacation in India but ended up living in India for four years. They returned to the US in 2011, during the time of the 9/11 terrorist attack and due to their ethnicity, Simmi and her family had to endure a lot of racism. When she was of age, she went to the University of Florida where she obtained a degree in Business with a major in Health. Although it was not a decision that had pleased her at the time, she had made the decision because that was what her elder sister had done. Simmi Singh is extremely close to all members of her family and falls back on them for support in her busy life as a YouTuber.
See Also: 5 Things You Didn't Know About Moe Sargi, The Lebanese YouTuber
Is She Related to Lilly Singh?
For a long time, fans have asked the question of whether their two favorite YouTube stars are in any way related, seeing as they share the same last name. The answer is no. Simmi Singh is in no way related to Lilly Singh. Simmi has mentioned Lilly was one of the reasons she started a YouTube channel. The reason they have the same surname is that Singh is a popular surname in India born by the traditional Sikhs.
Lilly Singh is a Canadian Indian YouTube star, comedian, author, motivational speaker, and recent talk show host. She began making YouTube videos in 2010, when she was battling with depression and her main channel has grown to have over 14 million subscribers. In 2017, she released a self-help book titled "How To Be A Bawse" and the book became a New York Times Bestseller. In 2019, she came out as bisexual. So far, there has been no collaboration between the two stars although fans are keeping their fingers crossed that one day, it would happen.