Jessica Alba is an American actress and businesswoman who is regarded as one of the sexiest women alive. She is very popular for having starred in the action series Dark Angel as well as the hit movie, Honey. Her role in Honey was meant to be acted by the now deceased singer Aaliyah, but after her death by a plane crash, Jessica was billed to replace her in the role.
Though she grew up in a very religious environment as a Catholic girl, her views changed when she told her youth pastor of the frequent sexual advancements of older men made towards her and was told that it was because of the way she dressed. Moreso, she left the faith because of her personal views on pre-marital sex and same-sex marriages. Want to know what makes Jessica tick? Read on for more.
Jessica Alba's Bio
Jessica Marie Alba was born in Pomona, California on the 28th of April 1981 to father, Mark David Alba and mother, Catherine Louisa (née Jensen). She has just one younger brother named Joshua Alba whom she adores. By the time Jessica was five, she described herself as being a liberal soul and also identified as a feminist. Her family moved around often because of her father's Air Force career at the time. They first lived in Biloxi, Mississippi, then moved to Del Rio, Texas, before they finally settled in Claremont, California; and this was when she was nine years old.
Growing up for Alba was very tough as she spent most of childhood in the hospital recovering from one ailment to the next. She has been asthmatic since she was young, twice, she suffered from partially collapsed lungs, regularly had Pneumonia which occurred at least four times a year. Jessica also had complications with tonsillar cyst and appendix. To date, she still takes Ritalin to manage her ADHD (Attention Deficit Hyperactivity Disorder) which was diagnosed at age 5.
These conditions made it difficult for her to make friends in school because she was mostly isolated from her peers. More so because of her family's constant moving, she couldn't know her peers enough to actually bond as friends. Jessica studied at Claremont High School and graduated at the age of 16 after which she proceeded to study at the Atlantic Theater Company.
Career
Jessica Alba had a minor role in an episode of the 1996 television series, Chicago Hope where she played the role of a teenager who had gonorrhea. The cold shudders she received from friends at church made her gradually lose faith in church; nevertheless, her belief in God is still held dearly. Her first television appearances began at the age of 13 after when she was cast in The Secret World of Alex Mack andCamp Nowhere, both of which were produced in 1994. In the year 2000, her popularity grew to new heights when she was contacted to play a lead role in the hit television series Dark Angel. The series lasted for two years and earned her a Golden Globe nomination.
Her big break in movies first came after she starred in the movie in Honey which was released in 2003. Soon after, she was cast as a superhero in the 2005 comic book adapted movie, Fantastic Four, where she played the role of Sue Storm, the invisible girl. She also starred in Sin City and Into the Blue also in 2005. Alba reprised her role as Sue Storm in the sequel of the movie Fantastic Four: Rise of the Silver Surfer and also starred in Good Luck Chuck in 2007.
Some of the notable awards she has won in her career include; Saturn Award for Best Actress on Television, and Teen Choice Award. After her long hiatus from movies, Jessica co-founded a firm called, The Honest Company. The company was created after a product she bought for her daughter gave her a serious rash. The new company is thus designed to get food, baby, personal and household products to customers in the best conditions.
Her Parents And Ethnicity
Jessica's parents are very conservative people who are devout Catholics. Her father, Mark Alba has Mexican roots (including Spanish, Indigenous Mexican/Mayan, and distant Sephardi Jewish heritage), while her mother, Catherine Louisa Alba has French, English, and Danish ancestry. As a result of her father's Mexican roots, Alba identifies as Mexican. From this, it can be seen that she has mixed traits. In an interview concerning why she doesn't get as many roles as she would like, she explained that most times, producers don't see her as white enough to play a Caucasian character or Latin enough to play a Latina. Thus the increased frequency of her being cast as a sexy vixen in most movies.
See Also: How Tall Is Tom Cruise, What Happened To His Teeth, Is He Gay?
Does Jessica Alba Have Husband or Kids?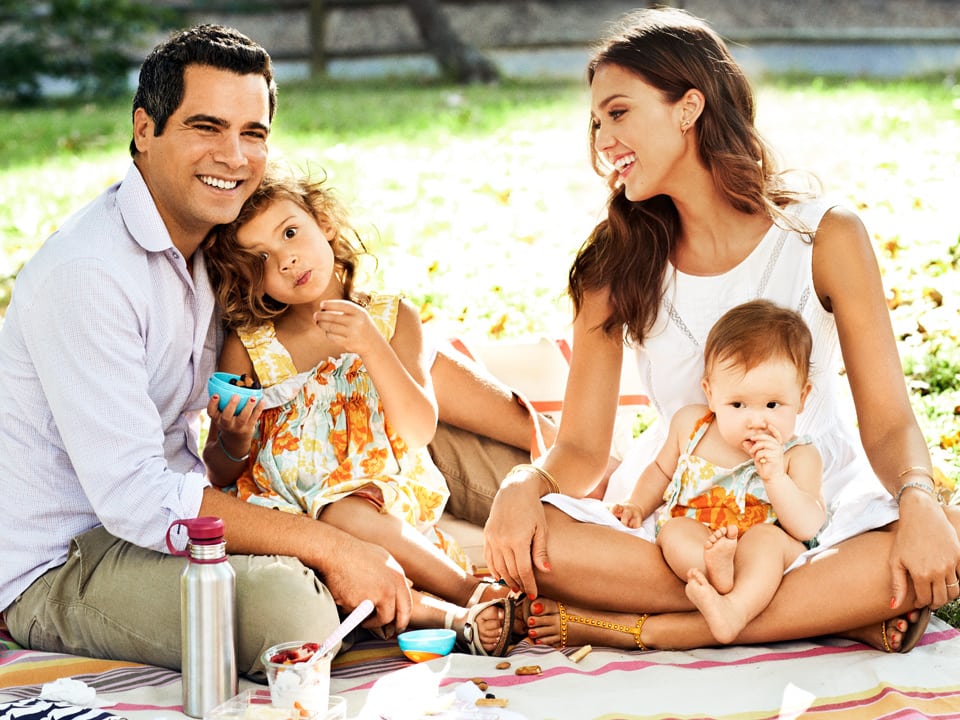 Jessica is no doubt a beautiful woman who most men would love to have as a life partner. She first entered into a relationship with her co-star Michael Weatherly back in 2000 while she was still filming the series "Dark Angel". Their relationship went on for three more years and on her 20th birthday, Michael proposed to her. However, a breakup soon followed as the pair called it quits in August 2003. Jessica Alba later addressed the split in July 2007 when she admitted that she didn't know why she got engaged to him in the first place and she attributed this to her being immature at the time.
She began dating Cash Warren (the son of actor Michael Warren) in 2004, while she was filming the superhero comic book adaptation, The Fantastic Four. By May 2008, they tied the knot in the presence of family and friends in Los Angeles. Together they have three wonderful children; two girls and one boy. Their first daughter, Honor Marie Warren was born in 2008, their second daughter Haven Garner Warren was born in 2011 while their only son, Hayes Alba Warren, was born on New Year's  Eve in 2017. Interestingly, Honor Marie's pictures were first released to the public in July 2008 by OK! magazine, after Jessica and her husband, were paid a whopping $1.5 million for the image.