Best known for his role as Dean Craig Pelton on Community, Jim Rash is an American actor, screenwriter, film producer, voice actor, and comedian. On the hit NBC sitcom, Community, he appears as a cast member, writer, and director. For his role in the show, he was nominated for the Critics' Choice Television Award for Best Supporting Actor in a Comedy Series in 2012. Also in 2012, for the movie The Descendants, he won an Academy Award for Best Adapted Screenplay and also received a Golden Globe nomination. Read the profile below to know more about Jim Rash.
Jim Rash's Biography
Jim Rash was born James Michael Rash on the 15th of July, 1971 in Charlotte, North Carolina, United States. He started his education at Charlotte Latin School, after graduating from there, he wanted to go to Chapel Hill but he didn't make the required grades so he spent a post-graduate year at the Lawrenceville School, Lawrenceville, New Jersey. Later on, Rash went on to join the University of North Carolina at Chapel Hill. He became a member of Pi Kappa Alpha while he was there.
Rash lives in Palm Springs, California with his dog Cowboy. He stars in an improvised one-man show called One. The one hour show is based off suggestions made by the audience; it is directed and created by Deanna Oliver and it holds at The Groundlings Theatre in Los Angeles, California. Asides from being an actor, Rash is an avid traveler and he records every bit of his travels on his social media platforms.
Over the years till date, Rash has received many awards like Southeastern Film Critics Association Awards, Academy Award, Satellite Awards, National Board of Review, Florida, Film Critics Circle Awards, Dallas-Fort Worth Film Critics Association Awards, Independent Spirit Awards, Writers Guild of America, and many more.
Movies And TV Shows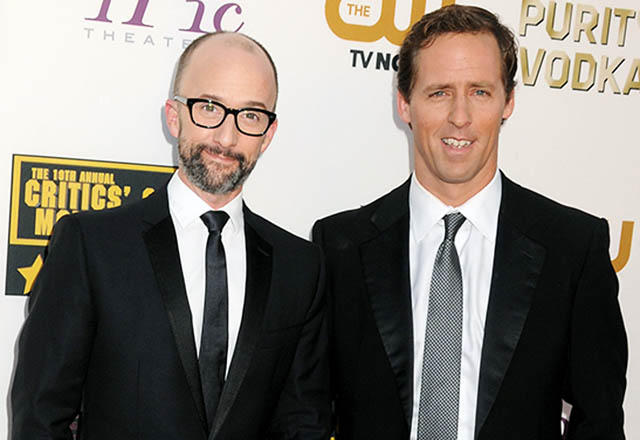 Rash has appeared in over 50 television shows and about 20 movies. He kickstarted his acting career in local stage productions before going after roles in Hollywood. He found steady work making appearances on 1990's sitcoms such as Cybill, Becker, and Clueless. He also got movie roles in films such as One Hour Photo, Slackers and Minority Report. While continuing to appear on television in various parts he landed a notable and prominent role in the 2005 Disney film Sky High.
Jim Rash also had a recurring role as Fenton on That 70's Show. In 2009, he was cast as a supporting character Dean Craig Pelton on Community and was eventually promoted to series regular. In 2012, he won an Academy Award for co-writing a screenplay with his comedy writing partner Nat Faxon, for the movie The Descendants, based on Kaui Hart Hennings' novel of the same name.
Rash has done quite a fair amount of voice roles for Disney such as the animated series Randy Cunningham: 9th Grade Ninja where he voices Principal Slimovitz. Other voice acting includes Vampirina as Mr. Thornberg, Jake, and the Never Land Pirates as Sinker, the superhero comedy film Sky High as Stitched and Captain America: Civil War as M.I.T. Liaison. He provides the voice in the DuckTales reboot series as Gyro Gearloose and the Gizmosuit and also in Star Wars Resistance as Orka and Big City Greens as Ted.
Is Jim Rash Gay?
Despite being so successful and popular in the movie industry, Rash has managed to firmly keep his personal life away from the public eye. He is known to be openly gay; as he came out and confirmed the numerous questions and speculations about his sexual orientation during the filming of the 2013 movie titled The Way Way Back. He also reaffirmed the story on the 12th of October, 2018 on Instagram for National Coming Out Day; he describes it as "the most freeing and poignant moment of his life".
Though he attends the wedding ceremonies of his gay friends and celebrates with the couples, Rash has no plans of walking down the aisle anytime soon.
Read Also: David Cross – Bio, Wife (Amber Tamblyn) and Net Worth of The Comedian
Wife & Family
Jim Rash is single and there is no record of him ever being engaged, married or having children. He seems to be very focused on his acting career. He was adopted at a young age with his older sister, Mebane Rash, who is the CEO and Editor-in-chief of EducationNC and the NC Centre for Public Policy Research.
Rash lost his father on the 28th of July 2017. His mother is very much alive and he hangs out with her from time to time. He never fails to show how much he adores her, his sister and his nephews on social media.