To the part which keeps everyone wondering; Kylie Jenner is a reality television star, a model, an entrepreneur, and a social media personality. Kylie who began a relationship with rapper Travis Scott in 2017 had a baby girl – Stormi – for him on February 1, 2018. Miss Jenner who had tried everything possible to keep her pregnancy away from the prying eyes of the media later posted a video showcasing her pregnancy journey up to the time of her childbirth.
These are conspicuous aspects of her life which almost everyone knows about. Other recognizable regards are her family and siblings; the Kardashians. However, there are other debatable details about young Jenner which have remained topics for discussion in the media.
Kylie Jenner's body, for instance, has been a quite debatable topic for a long time. Kylie looked even sexier after having her baby Stormi, causing many to question the originality of her body. Many sources have tried to say what they know or what they feel is true but all these contributions seem to only complicate the truth. Find out more about the reality TV personality.
How Tall Is Kylie Jenner?
Kylie Jenner's height is quite average for a woman. She stands at a height of 1.68 m which is proportional to her weight of 63kg.
The most talked about aspect of Kylie Jenner's personality in its entirety is her body. Kylie had one of the most intriguing body changes as a teenager, prompting questions on whether her awesomely hot body is natural or self-induced. It won't be wrong to say that these questions may or may not have been answered, because there has been no specific affirmation of facts. Even if there are, her overly curvy body is enough to raise more doubts which further counters whatever assertion she may have made.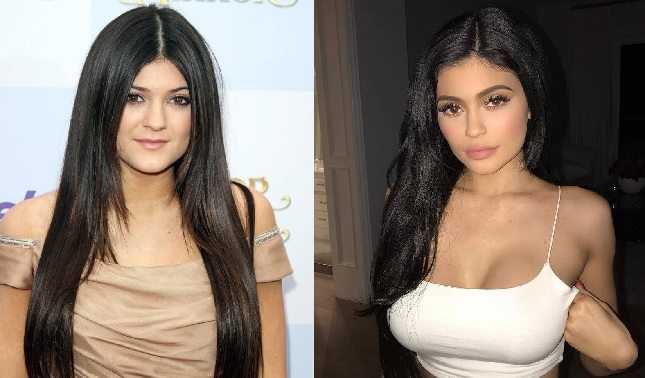 Kylie at 16, was a young naive looking girl who not only looked ordinary but lacked the curves she currently carries. There was the absence of the curves, the plump lips, the prominent buttocks, and others.
In 2016, Kylie gradually metamorphosed into a bootylicious, raunchy looking lady. With boobs so prominent and firm, hips so broad, jaws so cheeky, lips so full, Kylie's almost perfect body has been speculated as a product of cosmetic surgery, and breast augmentation.
In a bid to clear the "misconceptions", Kylie addressed the rumors about her curves saying it is as a result of her weight gain. She only admitted to having her lips done. According to the Instagram personality, she had thin lips and decided to make them pulp to suit her pout. For her boobs, Kylie said she has never had breast augmentation as she is very comfortable with her sizeable boobs. Kylie says she has always liked her nose and never got a nose job.
Why Is She Famous?
Kylie Jenner is continuously in the spotlight for a lot of reasons. She is not just a Kardashian/Jenner, she is an industrious, business savvy lady who has a lot going for her. Ms Jenner was recently regarded as the richest of the Kardashian siblings following reports that her Lip Kit was estimated to run at $386 million. Kylie's company was also predicted to run at $1 billion by the year 2022.
Even though she is currently with Travis Scott, it won't be wrong to say that Kylie has had quite a controversial romantic life.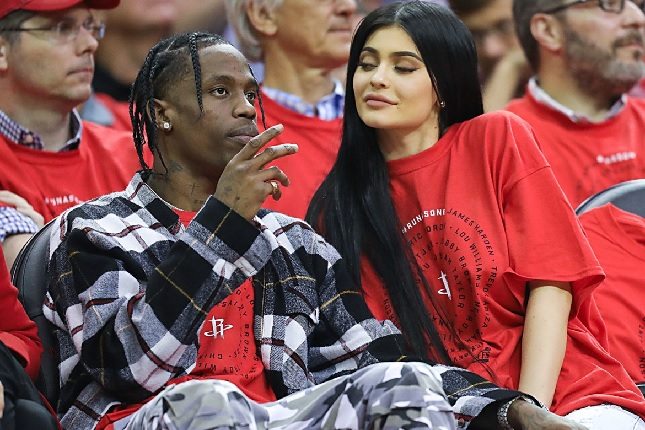 Why else is she famous? If you're dating a man who once dated and had a baby with your brother's fiance who could end up being your sister-in-law, you shouldn't expect the public to keep their mouth shut. Kylie was in a romantic relationship with Tyga, who happened to be Rob's then finance, Blac Chyna's ex. It wasn't just that, Tyga and Blac Chyna had a baby together.
Kylie and Tyga started dating officially when she was 17, after few years of hiding from the media. Tyga reportedly ended a relationship with Blac Chyna to be with Kylie, stirring lots of controversies. However, after much ado, the public came to terms with the truth about their love. However, Kylie and Tyga broke up in 2017 after almost three years of being together
Kylie is also famous for her killer body which has been talked about. One of the common jeers thrown at the star is that her own kind of puberty took place with money and not biologically.
Kylie Jenner's Siblings
They are the gigantic Kardashian and Jenner family who have remained on top with regards to reality TV and even reality itself.  To be explicit, leading the empire is Kris Jenner, mother of six children; four Kardashians and two Jenners.
A further breakdown, Kris first had four children Kourtney, Kim, Khloe, and Rob with her first husband, Robert Kardashian. After their divorce in 1991, Kim moved on with former Olympian, Bruce Jenner, whom after sex reassignment surgery, is now called 'Catilyn Jenner'. Kris had two girls with Bruce – Kendall and Kylie Jenner.
The first Kardashian daughter, Kourtney is a businesswoman and a model who studied Theatre Arts. Kourtney majors on brand sponsorships on Instagram. She's also a shareholder of the Dash clothing line owned by the family.
Following her is the main star of the family Kim. Kim Kardashian is Kris' second daughter and the main star of the family. She shot to fame in 2007 after her sex tape with her then-boyfriend, Ray J went viral. The show Keeping up with the Kardashians started the following year and drew lots of viewers who thronged the TV to see the infamous "porn star" Kim.
See Also: Kimora Lee Simmons Kids, Husband, Parents, Height, Ethnicity, Bio
The third Kardashian daughter is none other than the tallest of them all Khloe Kardashian. Khloe is seen as the voice of reason in the Kardashian family. She was once married to Lamar Odom, an NBA basketballer but got divorced in 2013 over her ex-husband's drug escapades. She is presently dating Tristan Thompson who is also an NBA basketball player. The couple welcomed a daughter – True Thompson – in April 2018. Khloe and Thompson's relationship has been tried by tribulations revolving around infidelity. It was in the news that Tristan cheated on Khloe with other girls even as she was expecting. His infirmities caused the Kardashian family to force him off social media for a while. Khloe is quite industrious, she has her own fashion line, Good American. She is also known for her own TV show, Revenge Body With Khloe – coined from her notable weight loss journey.
Rob Kardashian is the only son of Kris Jenner and Kylie's step-brother. He is the most private in the Keeping Up with the Kardashian show. He excused himself from the show following a diagnosis of diabetes and excess weight. Rob started a spin-off of the show, Rob and Chyna with his then-fiance Blac Chyna. The show showcased Chyna's pregnancy of their child, Dream Kardashian before it ended after their ugly break up. It is important to note that Black Chyna was in a relationship with Tyga who later had a relationship with Kylie Jenner.
There is Kendall Jenner, Kylie's full-blooded sister. Kendall is not only a big star in the Kardashian reality show but is also an international model who walks runways for reputable fashion brands.
Kylie also has two half-brothers; Brendan and Brody Jenner who are Caitlyn Jenner's children from her former marriage to Linda Thompson.