Famous for playing Jack in the epic romantic drama movie Titanic (1997), Leonardo DiCaprio is a talented actor who has starred in many box office hits such as Catch Me If You Can, The Departed, The Revenant, and Once Upon a Time In Hollywood. He has won some prestigious awards to prove how good he is at what he does, including an Oscar and three Golden Globes.
The hunk actor is one of the hottest bachelors in Hollywood, as his charming looks and acting talent have made him a hit with the ladies. Over the years, he has mostly been linked to models who walked the runway for Victoria's Secret. Although Leo is unmarried, he seems to have found his soul mate in the person of Camila Morrone.
Leonardo Dicaprio Has Mostly Dated Models and Actresses
Leonardo Dicaprio may have put in an immeasurable amount of hard work to be successful in his chosen career, but we can't say the same for his love life as none of his very famous relationships and flings have lasted enough to produce a wife. This sparked some rumors about his sexuality, but looking at how famous he is with the ladies, it is safe to conclude that Leonardo is not gay. Below are all the deets about his numerous romantic partners in the past.
Kristen Zang
The first woman who got Leonardo DiCaprio's heart was model Kristen Zang; this was in 1996 when the actor became famous following the success of the romantic drama film, Romeo + Juliet, which the two attended its premiere.
They also had a romantic outing at the Titanic set before Kristen ended the relationship after two years, citing Leonard's immaturity as the reason for the split. The model has appeared in countless magazines and ad campaigns, as well as guest-starring in TV shows. She currently runs a gourmet dog food business.
Gisele Bündchen
In the year 2000, Leonardo became an item with the stunning Brazilian model, actress, and businesswoman, Gisele Bündchen who was a Victoria's Secret Angel at the time. The pair had an on-and-off relationship that lasted for five years, during which they made the list of People Magazine's Most Beautiful Couples for the year 2004, with the model accompanying the Inception star to the 2005 Academy Awards.
Gisele has been married to NFL star Tom Brady since 2009 and they have two children together.
Bar Refaeli
Soon after splitting with Gisele Bündchen, Dicaprio began dating another Victoria's Secret Angel, Bar Refaeli in 2005. The pair got acquainted at a party organized for the members of the Irish rock band, U2, in Las Vegas in late 2005. Things between the couple got quite serious as they visited the Israeli model's hometown, Hod HaSharon, and equally met with the then Israeli President, Shimon Peres in March 2007.
Two years later, they called off the relationship and reportedly got back together in 2010 before finally heading their separate ways in May 2011. The beautiful model, actress, and TV host currently shares three kids; two daughters and a son with her Israeli businessman husband, Adi Ezra, with whom she tied the knot in September 2015.
Blake Lively
In the same 2011 Leonardo broke up with Refaeli, he began a short-lived affair with the Gossip Girl star, Blake Lively. The two were first sighted together on a yacht in France and subsequently vacated to Disneyland and Italy. Despite the actress flying to Sydney to spend some time with Leo while shooting The Great Gatsby, their relationship didn't last long, as they only had a five months whirlwind romance. Blake is now happily married to her Green Lantern co-star, Ryan Reynolds, and the couple are proud parents to three daughters.
Erin Heatherton
An American model, Erin Heatherton became quite famous as a Victoria's Secret Angel from 2010 to 2013. She also walked the runway for high-profile fashion designers such as Stella McCartney, Tommy Hilfiger, Chanel, Dolce & Gabbana, and Michael Kors.
She kick-started an affair with the actor in December 2011. Just like Blake, she visited Leonardo DiCaprio while he was filming The Great Gatsby in Australia and they equally had romantic moments at the beaches of Hawaii, Mexico, and Los Angeles before the duo called it quits in November 2012. They cited busy schedules as the reason for their split.
Toni Garrn
Toni Garrn is another Victoria's Secret model who dated Leonardo DiCaprio from 2013 to 2014. The beautiful fashion model reportedly called off the relationship in December 2014 after the news of DiCaprio leaving Miami-based nightclub with 20 women started making rounds in the media.
They subsequently rekindled their flame and were spotted together in the year 2017. Nevertheless, the two broke up eventually and the model is currently engaged to British actor and model, Alex Pettyfer.
Kelly Rohrbach
The Departed star became an item with American model and actress, Kelly Rohrbach, in June 2015; as they were seen sharing a smooch on Citi Bikes in New York City. Also in the same year, they graced the Men's Final of the US Open. Even though it was rumored that the duo got engaged in 2015, their relationship ended in early 2016. The Sports Illustrated model who is a graduate of Georgetown University got married to the Walton family heir, attorney Steuart Walton in 2019.
Rihanna
Leonardo first met with the Barbadian music superstar, Rihanna, at a Playboy Mansion party in the year 2014. Afterward, it was reported that the pair had an on-and-off affair between 2015 and 2016, as they were spotted together at a nightclub in Paris in 2015 and later on, seen hanging out at the Neon Carnival during the Coachella Music Festival held in April 2016. Nonetheless, both parties never commented on the rumors.
Nina Agdal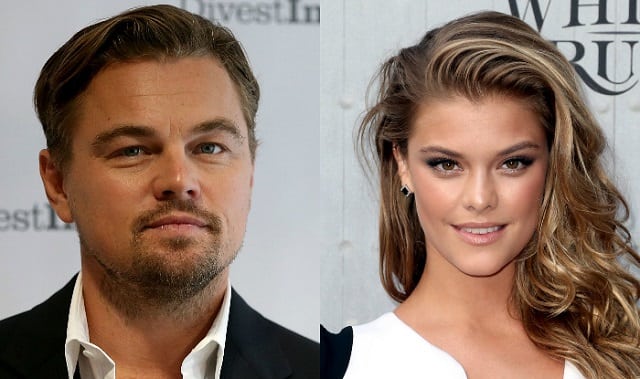 Leo began dating Sports Illustrated Swimsuit model, Nina Agdal, in July 2016. The duo reportedly became a thing after having getaways in Montauk, New York, and also in a private island situated in the Bahamas.
They dated for almost a year as they broke up in May 2017. Despite being spotted multiple times with Leonardo DiCaprio, the popular model has insisted that nothing serious happened between them.
Camila Morrone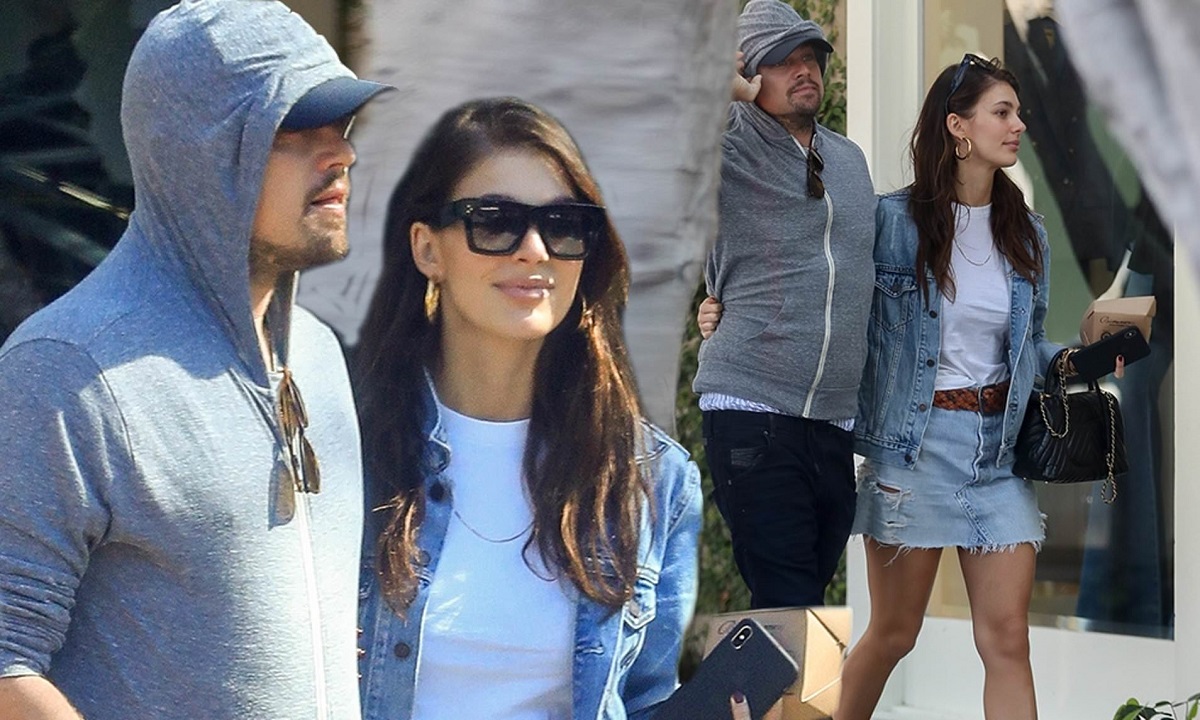 The good-looking actor loves dating young models between the age of 20 and 25; he has been in a romantic affair with Camila Morrone (born in 1997) since late 2017. She is a model and actress that is currently signed to IMG Models. She has appeared on the cover of Vogue and equally featured in Topshop campaigns.
The lovebirds first met at an event in South Beach, Florida before getting spotted in December 2017 as they showed off massive PDA in Aspen. Afterward, they attended the Coachella together in 2018, as well as the UEFA Champions League football match between Paris Saint-German (PSG) and Liverpool FC. Later in February 2020, Leonardo and Camila made their first appearance as a couple at the Academy Awards.
At the moment, the actor is seriously showing signs of settling down with the model, though rumor had it that they secretly tied the knot in March 2020 after the Oscars.
The Versatile Actor Has a Peculiar Acting Skill
Widely regarded as one of the most talented actors of his generation, Leo's acting style has been critically acclaimed throughout his career. Although the actor doesn't apply method acting, he often executes his roles perfectly, adopting some eye-catching tricks that can get people to still watch his movies after decades.
Following his ability to commit heavily to each role he plays, the widely known environmentalist has established a good working relationship with many movie directors including Martin Scorsese, with whom he has collaborated in many successful projects.
Known for playing unconventional parts especially in biopics and period films, Leo has gone to the extreme of losing and gaining weight as a result of movie roles. For instance, in the movie J. Edgar, one could point out he was chubby and looked thick. Subsequently, in the movie Inception and The Revenant, he had a slim build. With his impressive acting skills, it's no surprise that most of his movies are commercially successful.
His Acting Style Has Made Him a Box Office Darling
Leonardo DiCaprio's movies have earned over US$7 billion from the worldwide Box Office; as a result, he often makes the annual list of world's highest-paid actors. Some of the Box Office-hits he has starred in include Romeo + Juliet, The Aviator, Gangs of New York, Blood Diamond, Shutter Island, Inception, The Great Gatsby, Django Unchained, and The Wolf of Wall Street.
He has been recognized with three Golden Globe Awards for Best Actor, as well as an Academy Award and BAFTA for Best Actor in a Leading Role; these were for The Revenant. Given his contributions to arts, DiCaprio was bestowed with the Commander of the Ordre des Arts et des Lettres by the French Minister of Culture in the year 2005.