The rap game ever since it came into being has been dominated by mostly male figures. Lil Kim is one in a very short list of female rappers who have been able to make it into the mainstream coexisting alongside some of the best male rappers that ever did it. Lil Kim's fame did not come easy; she had a difficult childhood and a tough time breaking into the spotlight but she finally did it, and in this article, we look at everything you should know about the lady who is sometimes referred to as the 'Queen of Rap.'
Everything You Need to Know About Lil Kim
Lil Kim was given the name Kimberly Denise Jones when she was born on the 11th of July 1974. She was born to Linwood Jones and Ruby Jones in a neighborhood in New York. She and her older brother Christopher were brought up in Brooklyn and for elementary school, Lil Kim went to Queen of All Saints Elementary School. Her family unit broke down when she was only nine years old and Lil Kim remained in her father's custody. The two had a very rough relationship such that after a while Linwood Jones kicked his daughter out of their home. Homeless Lil Kim who was now living on the streets dropped out of high school.
It was while she was on the streets that she met Christopher Wallace more known as The Notorious B.I.G. a.k.a. Biggie Smalls. He became very important to Lil Kim's career but also to her personal life. As Biggie Smalls grew in popularity and hooked up with Sean Combs as part of Bad Boy Records he was able to help her even more. To continue with her schooling she went to Sarah J. Hale Vocational High School, but after only two and a half years she transferred to Brooklyn College Academy to end her high school education because she kept on skipping out of classes to hang out with friends.
When in 1994 Biggie Smalls began promoting the Brooklyn-based group, Junior M.A.F.I.A., Lil Kim was a part of the group. It was then that she adopted the stage name being only 19 years old at the time. The group worked on one album together that they called Conspiracy. It got mediocre reviews upon its release in 1995, but it still managed to debut at the number 8 spot on the Billboard 200. In its first week of release, it managed to sell 69,000 copies. On the 6th of December 1995, the RIAA certified Conspiracy gold. The popularity that Kim was able to derive from Junior M.A.F.I.A. and the album allowed her to launch a solo career, and that same year she began working on her debut album.
In 1996 Lil Kim released her debut album which she named Hard Core. It has sold over 6 million copies worldwide and has been certified double platinum by the RIAA. Next, she released The Notorious K.I.M in 2000 and La Bella Mafia in 2003 which were also certified platinum. Lil Kim is also featured on the remake of Lady Marmalade with other female singers like Christina Aguilera, Pink and Mya. The song won the 2002 Grammy Award for Best Pop Collaboration with Vocals as well as the MTV Video Music Video Awards for Video of the Year.
The female rapper ran into some legal trouble in 2005 and served a year-long sentence in jail because she had lied to a jury about her friend's involvement in a shooting four years earlier. During the duration of her sentence, her fourth album The Naked Truth dropped and was well received by critics. Despite the fact that Kim served only a year-long sentence it would be only in 2009 that she would return to the public eye appearing on Dancing with the Stars.
To date, in her career, Lil Kim has sold over 15 million albums and 30 million singles worldwide. She has been featured on VH1's 100 Greatest Women In Music list in the number 45 spot. She is also considered to be a fashion icon and fashion inspiration to many people. Ultimately, however, Lil Kim's music remains the thing that she is most known for and she is often called the Hip-Hop Goddess or the Queen of Rap.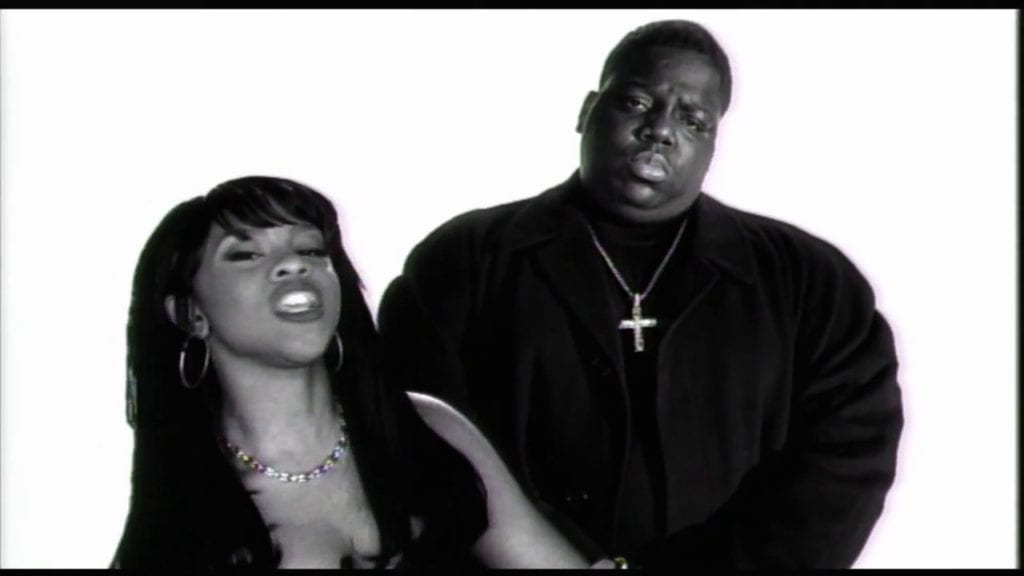 Lil Kim dated Biggie Smalls on and off until he died in 1997. In 1996, she actually got pregnant with his child but decided not to keep the baby. Biggie called Kim just three days before his death to tell her that he loved her. Her other serious relationships occurred in 2002 with Damion Hardy. It lasted a year but unfortunately, Lil Kim became a victim of physical abuse such that she stated after that she had to get several nose jobs because she was punched.
Where is She Now?
Lil Kim may not be heard dropping lines so much these days, but she is now a mother who had a daughter in June 2014 that she named Royal Reign. Her daughter's father is a man known as Mr. Paper, who is also a rapper. The two had a nasty custody battle for their daughter soon after she was born.
On the music front, Lil Kim announced in 2017 that she was working on a new album that was set for release in 2018. One single called Nasty One was released from the upcoming album on the 11th of July 2018, and she announced that the release date of the album will be in November 2018.
Meanwhile, Lil Kim is fighting hard to save her home from foreclosure. The home which is in New Jersey is still in danger of foreclosure and the judge who is in charge of the case ordered her to pay her creditor $32,297.41 immediately. To keep her home she will have to submit proof of home insurance and continue paying $10,155.47 a month.