A number of Barack Obama's love letters to his first girlfriend has recently been released to the general public, shedding light on the mind of the young former President. Usually, presidents and respected people in power often times appear to be so prim and proper that it becomes quite hard to imagine them as young adults (either in their teens or early twenties), let alone goofy ones who did what normal young people do, especially when it comes to love.
The following reveals nine letters which depict a "lyrical and poetic" young man whose main concerns were centered around money and his relationship.
The letters were made public to researchers through Emory University's Stuart A. Rose Manuscript, Archives and Rare Book Library. Officials say the university has had Obama's love letters since 2014 but could only make them public now. The letters span 1982 to 1984.
Obama wrote to his then college girlfriend, Alexandra McNear, who met at Occidental College when he was studying at a California college before he moved to Columbia.
In September 1982, he writes on a number of events that were going on around him. He wrote about a college friend of his who was set to get married soon as well as a high school friend of his who now manages a supermarket.
"I must admit large dollops of envy for both groups, my American friends consuming their life in the comfortable mainstream, the foreign friends in the international business world," Obama wrote McNear. "Caught without a class, a structure, or a tradition to support me, in a sense, the choice to take a different path is made for me.
"The only ways to assuage my feelings of isolation are to absorb all the traditions, classes, make them mine, me theirs. Taken separately, they're unacceptable and untenable."
On a yellow-lined notepaper, he ends the letter writing, "I trust you know that I miss you, that my concern for you is as wide as the air, my confidence in you as deep as the sea, my love rich and plentiful, Love, Barack."
In another from 1983, he wrote: "I think of you often, though I stay confused about my feelings. It seems we will ever want what we cannot have; that's what binds us; that's what keeps us apart."
Emory University professor, Andra Gillispie said the letters were not as romantic as perhaps previous writings would have been as they were written at the end of their relationship.
The pair broke up in the mid-80s and McNear went on to work in Green Energy and marry a Serbian boxer. Obama moved on to his second love, Genevieve Cook before marrying Michelle.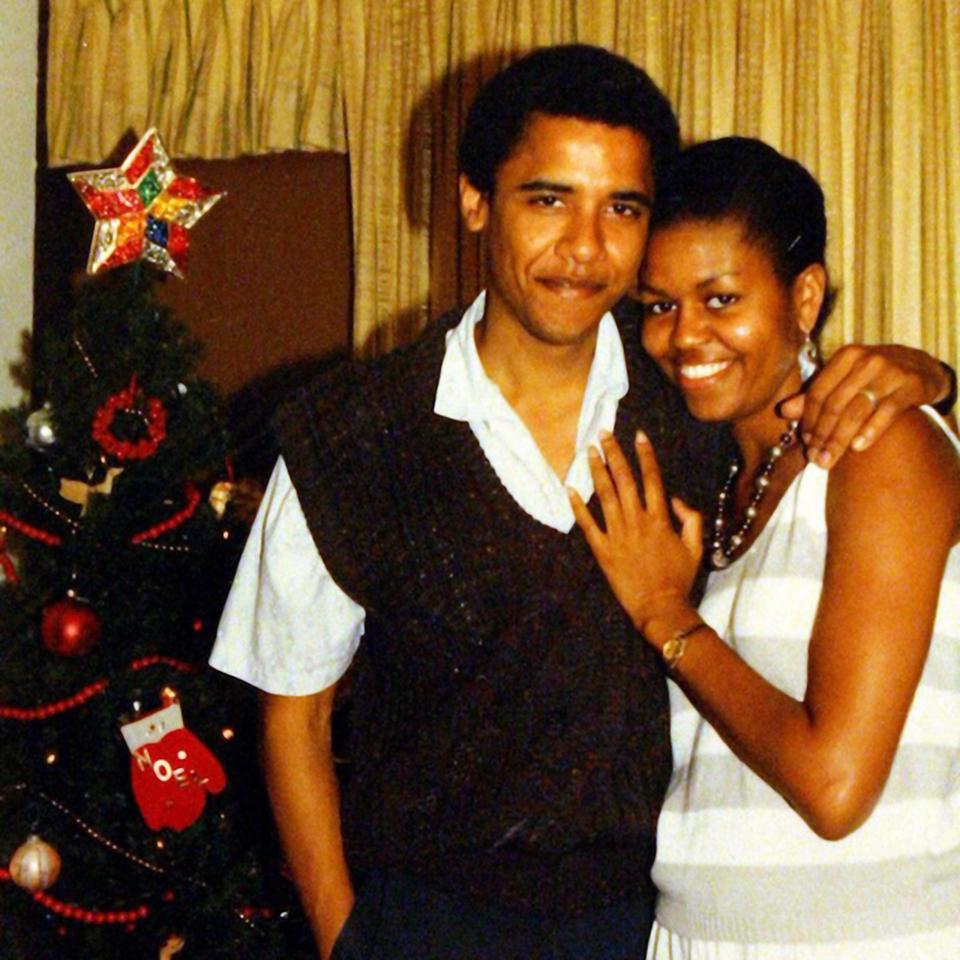 Professor Gillispie, however, said that she would be using the romantic letters in an upcoming book about Obama. She plans to use the letters to craft a picture of Obama, the college student, and recent graduate.
It is interesting to note that major parts of Obama's love letters have already appeared in books about Obama over the last few years. Rosemary Magee, the Rose Library director said Obama was "trying to find what his distinctive place would be both at that time and going forward." We can't say he did too bad in the future.
"They tell the journey of a young man who is seeking meaning and purpose in life and direction."
"My ideas aren't as crystallized as they were while in school, but they have an immediacy and weight that may be more useful if and when I'm less an observer and more a participant," he wrote in a separate letter in 1984 to McNear.
While he was working for the newsletter, Business International Money Report, Obama explains that he has "cultivated strong bonds with the black women and their children in the company, who work as librarians, receptionists, etc." He mentioned that the only black men there worked as teen messengers.
"The resistance I wage does wear me down – because of the position, the best I can hope for is a draw since I have no vehicle or forum to try to change things. For this reason, I can't stay very much longer than a year. Thankfully, I don't yet feel like the job has dulled my senses or done irreparable damage to my values, although it has stalled their growth."
He adds: "Salaries in the community organizations are too low to survive on right now, so I hope to work in some more conventional capacity for a year, allowing me to store up enough nuts to pursue those interests next".