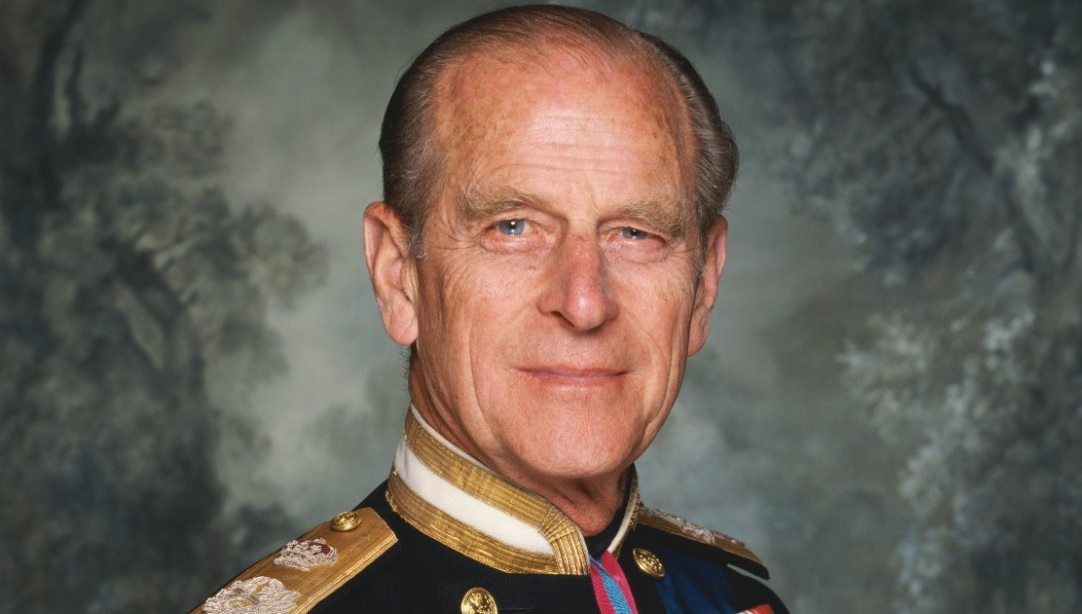 At the age of 96, the Duke of Edinburgh and the General of the Royal Marines., Prince Phillip officially took a bow from public life on Wednesday. He sealed his retirement by participating in the finale of the 1664 Global Challenge.
The event which took place in Buckingham Palace's forecourt marks the year the Royal Marines were founded. Earlier in May, the Duke announced his retirement. The royalty has carried out a commendable 22,219 solo engagements since 1952; with a recorded 5, 496 speeches.
While he is signing out of featuring in public royal duties, Prince Phillip may attend some events with the Queen.
In 1956, Prince Phillip founded the Duke of Edinburgh Awards. The award was carved out to honour young people who successfully complete a series of self-improvement exercises. About 4 million people have participated in the awards.
The retired general is an enthusiast when it comes to environment, industry, sport, and education.
Prince Philip Biography, Age
Prince Phillip (age 96) was born on June 10, 1921, to a Royal family. His father was Prince Andrew of Greece and Denmark and his mother, Princess Alice of Battenburg. He is multi-racial, though not from Greece by blood. He has English, Russian, German/Prussian and Danish descent. He was the only son and the youngest of 5 children. As a child, his family were exiled from Greece after the overthrow of his Uncle King Constantine I of Greece.
After the exile, the family moved to Paris. In time his parents separated. Prince Phillip then moved to Britain to stay with his maternal Uncle. He later renounced his royal title as a Prince of Greece and Denmark, making him a British subject. He adopted the surname of his uncle Louis Mountbatten.
Prince Philip was an active soldier. At the age of 18, he joined the British Royal Navy in 1939 and later got to the rank of commander. He served with the Mediterranean and the Pacific fleets during the Second World War.
Before his marriage to the Queen, he was made Baron Greenwich, Earl of Merioneth and Duke of Edinburgh. In 1957, he became a British prince. Under the counsel of Queen Elizabeth's grandmother and Winston Churchill, the then prime minister, Prince Phillip's matrimonial family would take up the surname of the British royal family, House of Windsor.
This hurt the young man who was to marry Princess Elizabeth. He said:
"I am nothing but a bloody amoeba. I am the only man in the country not allowed to give his name to his own children."
A few years later the Queen amended the family name to Mountbatten-Windsor.
Prince Philip Affair
As the Queen's consort, Prince Phillip was very supportive. His marriage to the Queen is the longest of any British sovereign. He is the oldest-ever male member of the British royal family. Many have described him as the silent powerhouse of the throne.
According to Gyles Brandreth, a royal Biographer:
"If we regard the Queen's record-breaking reign as a success- and I think most of us do- Prince Philip is the co-author of that success. The Queen wears the crown, but her husband wears the trousers. He is the power behind the throne – shrewd, steadfast, never-failingly supportive."
During her Diamond Jubilee in 2012, the Queen described her spouse as her "constant strength and guide".
Family
As mentioned earlier, Prince Philip is the youngest of 5 children, the only son born to Prince Andrew of Greece and Denmark and his mother, Princess Alice of Battenburg. His childhood has been described as unorthodox: with his mother in a psychiatric clinic and mostly absentia father. His extended family members include parents, sisters, great-grandparents, uncles, aunts, cousins and nephews.
Children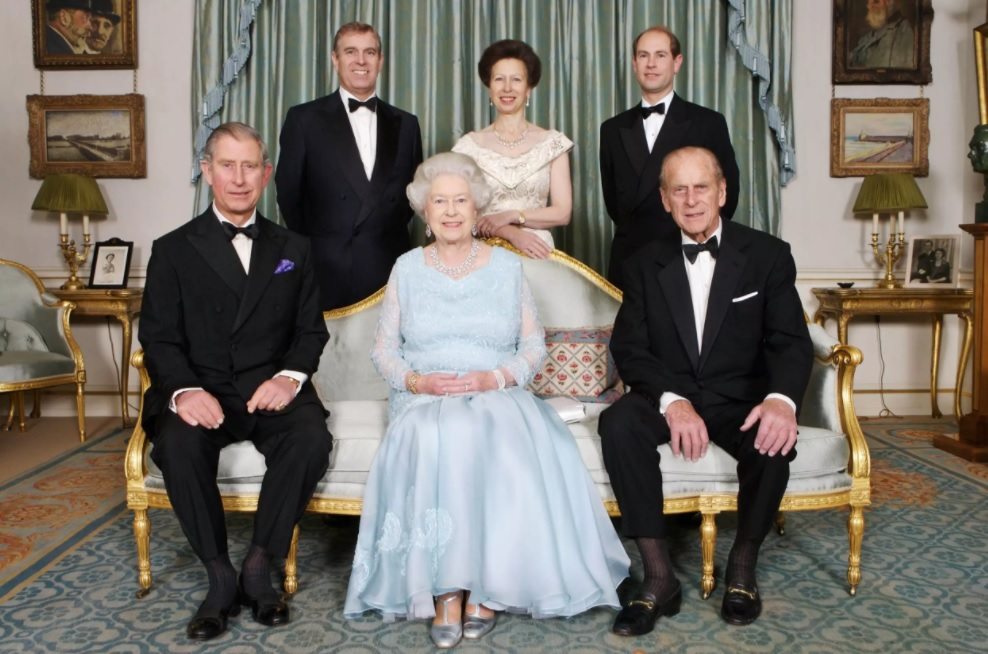 The Prince, together with his wife, Queen Elizabeth have 4 children; Charles, Prince of Wales, Anne, Princess Royal, Prince Andrew, Duke of York, Prince Edward, Earl of Wessex. 
The royal couple has seven grand children and five great-grandchildren
Sister
Prince Phillip has four older sisters: Princess Cecilie of Greece and Denmark, Princess Sophie of Greece and Denmark, Princess Margarita of Greece and Denmark, Princess Theodora of Greece and Denmark.
His sister Cecilie was heavily pregnant when she died in a plane crash with her husband on November 16, 1937. The couple were on their way to London to attend a family wedding when their plane crash-landed and none of the people on board survived.
See Also: Queen Elizabeth II: Everything You Must Know About The Longest-Reigning British Monarch
Relationship with Queen Elizabeth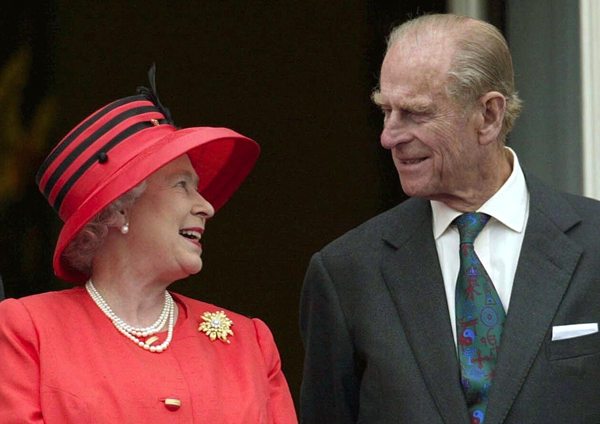 Being a descendant of Queen Victoria, Prince Phillip and Queen Elizabeth are 3rd cousins.
They both met in 1939 when King George VI and Queen Elizabeth toured the Royal Naval College, Dartmouth. Phillip was asked to escort his distant cousins- Elizabeth and Margaret. From there the couple fell in love and started exchanging letters.
Prince Philip is the oldest living great-great-grandchild of Queen Victoria. He has described himself as an unfeeling pragmatist who still knows his way around the Queen's heart.
Prince Phillip's Net Worth
According to Celebrity Net Worth, the nonagenarian is worth $30 million. Prince Philip receives a Parliamentary annuity of £359,000 since 1990. The Duke of Edinburgh's time as royal consort exceeds that of any other consort in British history.
Facts about Prince Philip
1. Prince Philip, Duke of Edinburgh, Earl of Merioneth and Baron Greenwich was born on a kitchen table in Corfu at Villa Mon Repos (the Greek royals' summer home) on June 10, 1921.
2. In over six decades of service, the Duke of Edinburgh has made more than 5,000 speeches, visited more than 170 countries and is patron or president of more than 400 organisations.
3. His family were exiled from Greece when he was 18 months old, after King Constantine I was forced to abdicate his throne.
4. Prince Philip first met Queen Elizabeth when he was 14 – six years older than she is – at the wedding of his cousin, Princess Marina of Greece to the Duke of Kent, in 1934. Both are fourth cousins and, like his Elizabeth, he is a great-great-grandchild of Queen Victoria.
5. He is a keen pilot, he had his first flying lesson in 1952, was presented with his Royal Air Force wings the following year, and by his 70th birthday had accrued over 5,000 pilot hours.
6. He became the first Royal Family member to do a TV interview in 1961. Richard Dimbleby interviewed the prince about his involvement with Commonwealth Technical Training Week.
7. Some of his best gaffes include, "British women can't cook." "I declare this thing open, whatever it is."