Getting a good education with good grades should ideally get you a good job after all is said and done. Now that you are done with your college or university education, you have realized that the Nigerian job market is not as ideal as you may have been led to think. And you cannot easily land yourself a job of looking for a job. If you are entering into this new chapter of your life, then the information in this article will come in real handy. The following are some tips that will keep you strong and be going through the daunting job of seeking for jobs in Nigeria despite the fact that you may have very limited knowledge of the job industry, have less contact and have no experience of searching for a job before.
Determine Your Market: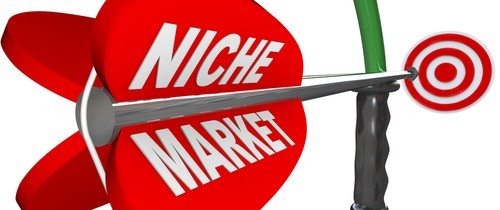 The very first thing that you should bear in mind is that searching for a job is more like marketing a product. To be able to market a product effectively and make a sale to a person that you have never met before, you should have in-depth knowledge of the product itself. Know what it does and the benefit it has over all the other products that are similar to it in the market. Also, you should be able to answer any concerns that the potential buyer may have. Similarly, in your job search, if you are to land a job, you should first understand and convince yourself if you want to be able to convince the employer that you are the best person for the job. This means that you should know your strengths and most importantly your weaknesses, skill set and competencies. This will make it easier for you to present your case.
See also: How To Make Money In Africa
Choose The Career You Want:
The other tip that will come in real handy in your job search is knowing your interests in the career that you are trained in. You should never be in a hurry to apply for any job. Take time out to give some meaning to the job search that you will be doing. You can always have career counselling and take personality tests which will help you to identify how suitable you are for a certain job. As a result, knowing your interest areas in your career path can help you streamline the job search. This may not sound as important, but it does quicken the job search process and chances are very high to land a job that best suits you.
Prepare For What You Want:
Preparation time is never wasted time. Finding jobs in Nigeria that are very lucrative is never easy. It requires a lot of time for you to research on the best companies in the market that are hiring, the types of jobs and the roles that are available, the location of the job that you prefer for whichever reason, as well as the market scenario in Nigeria. The sooner you start your research and get clarity on these, the sooner you will hit the road running towards your destination. You can always check out the websites of the companies that you prefer, contact career counsellors and read industry journals in order to get a very clear perspective of the job.
For Jobs In Nigeria, Networking is vital:
The power that networking has cannot be stressed enough when it comes to job search in Nigeria or in any other part of the world. Having a very strong social network will uncover for you jobs that are usually hidden in the job market. Those that are usually communicated by referrals or the current employers of the company. Your network can include, family, friends, alumni and peers, just about anyone. In addition to physically networking, you can also use social media platforms such as LinkedIn, Ngcareers, Jobberman, Joblistnigeria etc to learn about job openings. These sites can drastically increase your knowledge of these vacancies especially given the fact that many companies prefer posting their advertisements and invitations to interviews online. As such having very clear and strong network can help you to circulate your CV to the right people in the job market and increase your visibility to all in the employment market.
Have A Good Cover Letter:
Now, while you research, self-analysis and social network may help you to know the right job, as well as the employer, a well-prepared cover letter and CV will assist you to get prepared for your very first interaction with your potential employer. Given that you are a fresh graduate and may not have any job experience, you would be better of putting more emphasis on the education as well as the extracurricular activities. You should always remember that when applying for jobs in Nigeria, you should customize your CV for the different job openings and focus on the skills that the job will require that you have. These are such as IT skills and project management skills.
Prepare For Your Job Interview:
The very last thing that we will have a look at and that will help you in your job search in Nigeria is the preparation for the job interview. Everything that we have looked at so far is to prepare you for this moment of truth. You, therefore, should do everything in your power to ensure that you do not thwart this opportunity. While preparing, it is very vital to arm yourself with the knowledge about the company, the job requirement so as to demonstrate that you are the best candidate for the job in question. Also, while attending the interview, you should ensure that you dress professionally and appropriately and maintain the right body language the whole time.
You May Also Like: Top 10 Largest Economies In Africa
Finally, remember that up until the moment that you will land a job, you should treat your job search as your full-time job. Set the strategy for your job search, starting from the research all the way to the application, preparation of the CV and cover letter and follow-up. With the above things in mind, you are bound to land yourself a job fast. And not just any job, but a job that is perfect for you as well as suitable. Bear in mind as stated earlier, preparation time is never wasted time.